Breast Implant Revision
Conveniently located to serve the areas of Marin, San Francisco, Sonoma and Napa
Are you living with breast augmentation surgery results that don't feel and look natural? Do your breasts feel overly hard and uncomfortable?
As a center of excellence in breast surgery, our surgeons often see patients from throughout California seeking to improve the results of surgery performed elsewhere. We perform breast implant revision surgery at our Marin County practice typically to correct complications, such as capsular contracture, which might cause implants to shift, harden, or change shape. Not only does this procedure help our patients address complications, but it also offers solutions for patients who would simply like their implants removed or replaced to improve their appearance and comfort. Our experienced breast surgeons, Dr. Poulos, Dr. Douglas, and Dr. Hvistendahl offer the latest breast implants and revision techniques to give our patients beautiful results.
Patients from throughout Northern California come to Plastic Surgery Specialists in Marin County for breast implant revision. Women from San Francisco, Napa, Santa Rosa, and beyond trust our surgeons and our reputation as a center of excellence. We invite you to request a consultation online, or call us at (415) 687-5087 to schedule an appointment.
Good Candidates
Candidates for breast revision should bring records indicating their previous breast implant history so that our specialists will know what kind of implants were used and how long ago. Like other surgical patients, they should also be prepared to share their overall medical history to ensure they are healthy enough for breast revision surgery.
Many breast implant revision candidates experience uncomfortable capsular contracture over time, in which scar tissue hardens around their implants in the months or years after their original breast augmentation. Others have simply had their implants for many years and are interested in "upgrading" to newer implants, particularly the latest generation of silicone implants known as "gummy bear" implants, which look and feel very natural.
Over

50,000

procedures performed
Over

75

years of combined experience
Our experienced team of surgeons combine an aesthetic perspective, the ability to listen closely to your needs, and the skills to achieve those desires. This combination of talent is a hallmark of a world-class plastic surgery clinic, located in Marin County, CA.
Meet Dr. HvistendahlMeet Dr. DouglasMeet Dr. Poulos
Black Diamond

Get a 3D preview of your possible results.
Learn More
Before & After Photos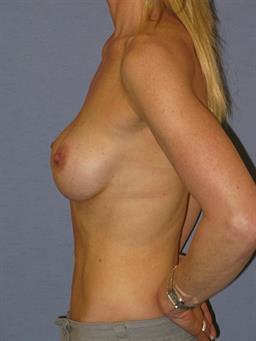 Before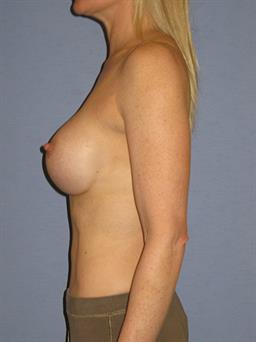 After
View More Before & After Photos
The Procedure
Breast implant revision is a highly individualized procedure. If enough time has passed and pregnancy, weight gain or loss, aging, or other issues have caused your breasts to sag in addition to any other implant concerns, our specialists may recommend a breast lift at the same time. If the implant position has shifted, internal sutures may be needed.
A number of variables in this procedure make it impossible to determine the incisions needed to correct the problem until the patient consults with our surgeons. For surgeries addressing capsular contracture, it may be possible to work in the area of the original incision scar. More complicated revision cases may require incisions around the areola or vertically from under the areola and following the curve of the breast.
After Your Procedure
During a breast augmentation revision in our Marin County surgery center, we use either local or general anesthesia depending on the complexity of the problems. Likewise, the time each surgery takes depends on the nature of the problem. If a breast lift is included, the revision may take 3 to 4 hours. If implants are merely being changed or removed, it should take less time. After a careful physical examination, review of your records, and discussion of your procedure, the surgeon can provide an accurate timetable. It generally takes a week to 10 days to be able to return to normal activities following breast revision, although it will take longer before you can resume lifting and more strenuous activity.
FAQ
What are common complications that would require revision?
Aside from capsular contracture, described above, other common complications include rippling (when an implant's edge causes a visible ripple in the skin), and malposition (when the implants are too high, too low, too wide, or too close, often due to a problem with the implant pocket). The longer a patient has had the implant, the greater the risk of complications in general. Oftentimes patients come to us after a decade or more, and are ready to fix or improve the problem with their breast implants. Our specialists have over 75 years of combined experience with a wide range of complications and use only the safest techniques during revision surgery.
What is breast revision surgery?
Initial surgery, especially with implants does not always yield an optimal result. Capsular contracture, implant malposition, or asymmetries may cause an unsatisfactory result. In most cases, these problems can usually be corrected with less complex surgery. Capsulectomy is surgery to remove the scar tissue that may have formed around an implant. Capsulorrhaphy is the placement of stitches inside the implant pocket to change the breast shape. Change of the implant may or may not be required.
What are my options after surgery?
You can either remove or replace your implants during revision surgery. Removing them generally involves using surgical techniques such as lifting to reshape the breast tissue and ensure a good cosmetic result. If you'd like to replace your implants, as many of our patients do, your surgery and recovery will be similar to your initial breast augmentation procedure.
What kind of implants can I get?
We offer a range of the most popular options. Plastic Surgery Specialists was one of the first practices to offer Allergan Natrelle® 410 and Sientra® silicone breast implants in Marin County. Many patients who got saline breast implants in years past now frequently elect to trade them in for silicone implants, which have a very natural look and feel. We can recommend a style that fulfills all your cosmetic goals.
How much does implant revision surgery cost?
Because these procedures are highly customizable, the cost varies widely from person to person. Factors to consider include whether you need new implants or whether other surgical techniques are involved. Our team will outline a detailed plan and quote for you during your consultation, and we offer financing to help fit this procedure into your budget.
For more information on breast implant revision, please visit our Education Center.
How to Find Us
Plastic Surgery Specialists is known throughout the Bay Area for our excellence and expertise. Choose your area below to get accurate, easy-to-follow directions to our center.
Latest Breast Implant Revision Posts From Our Blog
Breast implants are safe, durable medical devices that typically last at least a decade before needing to be replaced or removed. Some patients, however, come to our Greenbrae practice only a few years after their ...

Read More

Breast implants are safe, durable medical devices that typically last at least a decade before needing to be replaced or removed. Some patients, however, come to our Greenbrae practice only a few years after their ...

Read More