Ear Reshaping
Conveniently located to serve the areas of Marin, San Francisco, Sonoma and Napa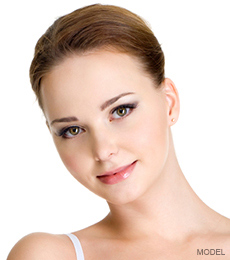 Ear Reshaping Plastic Surgery (or Otoplasty) is used to correct abnormalities in the ear's structure.
Ear abnormalities usually reflect a folding of the ear cartilage that occurs in the uterus. Some abnormalities may be the result of an injury or accident. Otoplasty is performed in Marin County by board-certified plastic surgeons at our beautiful, state-of-the-art surgery center. The procedure can "set back" protruding ears or reduce the size of ears to bring them into proportion with the rest of the face. Also known as Ear Pinning, Ear Reshaping is ideal for patients who have disproportionately large ears and want to make them smaller.
Over

50,000

procedures performed
Over

75

years of combined experience
Our experienced team of surgeons combine an aesthetic perspective, the ability to listen closely to your needs, and the skills to achieve those desires. This combination of talent is a hallmark of a world-class plastic surgery clinic, located in Marin County, CA.
Black Diamond
Candidates
Both children and adults can be candidates for Ear Reshaping. Children with protruding ears or ear abnormalities can endure teasing and ridicule, which can in turn result in a lack of self esteem. PSS surgeons, who are Otoplasty specialists in the San Francisco Bay Area, can create a more positive psychological environment for children through Ear Plastic Surgery. Generally Otoplasty is preformed on children aged 5 and up, when the ear cartilage is mature enough for correction. However, there may be instances when it is best to have Otoplasty performed on even younger children.
Many adults who did not have the option of Ear Reshaping Surgery when they were younger and have already endured years of embarrassment and self confidence issues will be happy to know that medical and technological advancements have rendered Ear Reshaping Surgery more straightforward than ever. All healthy men and women in Marin County who have protruding ears or ear deformities and want to have Otoplasty are also appropriate candidates for this procedure.
Procedure
The specific methods used in Ear Plastic Surgery can vary based upon the patients' needs and desired outcomes. There are several ways the ear can be reshaped. Cartilage can be cut, or it can be folded and stitched. The procedure usually begins with a small incision at the back of the ear, allowing the Otoplasty specialist to access the region as unobtrusively as possible.
Before and After Photos
Recovery
Otoplasty can take one to two hours to complete, although certain complexities can require a longer surgery. A topical or general anesthetic is usually recommended to ensure comfort. Some Ear Reshaping may be covered by insurance carriers. It is a good idea to investigate insurance options early on. Otoplasty recovery time can be a week or more. You will have to wear dressings for the first week, and you will be advised about bands that can be worn for sleep. Because the incision site is generally behind the ear, scarring is not very noticeable, but whatever scaring does occur will fade over time. If you or your child are candidates for otoplasty and you live in Mill Valley, Novato, or another part of Marin County, please schedule a consultation with Plastic Surgery Specialists today. Contact us at (415) 886-0777.
FAQs
How is ear surgery performed?
Most prominent ears are due to a combination of cartilage excess, improper formation, or abnormal cartilaginous architecture. Using three small incisions skillfully hidden within the ear, this reshaping can be done by increasing the balance. As discussed with nasal surgery, one does not usually notice well-shaped ears. Ears out of proportion or poorly shaped will draw attention.
What is recovery like after ear surgery?
The surgery usually takes less than 2 hours and allows the patient to return to normal activities within 1-2 days. We may ask you to wear a headband at night to assist in minimizing trauma to the newly positioned ears. Some time will be required for resolution of swelling to create natural architecture in the ear anatomy.
Plastic Surgery Specialists is known throughout the Bay Area for our excellence and expertise. Choose your area below to get accurate, easy-to-follow directions to our center.Napa & Sonoma Santa Rosa San Francisco East Bay South Bay Palo Alto & the Peninsula