After Weight Loss Body Contouring
Conveniently located to serve the areas of Marin, San Francisco and Napa
Complete Your Body Transformation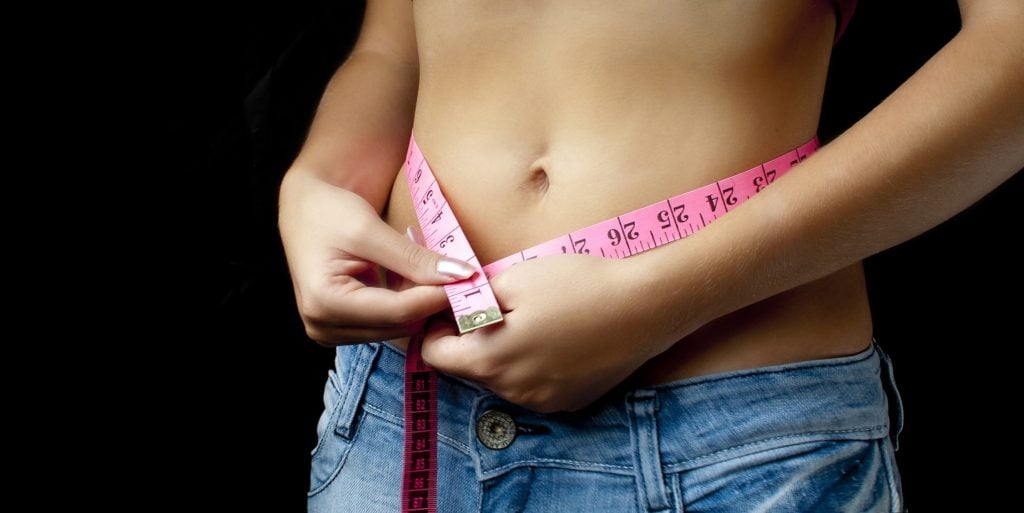 Body contouring procedures are the sure, surgical way to sculpt your form when sagging skin throws a wet towel over your weight loss celebration. Weight loss with the Gastric Balloon has transformed your life for the better, with one annoying caveat: loose and sagging skin on both body and face. Beating obesity has cleared you of a whole host of health risks. And fitting into sizes you haven't been able to wear for a long time is definitely a boost for the ego. But when you look in the mirror, you see the cape of loose skin that hangs from your body. Until you do something about it, you may feel your transformation journey is not yet complete.
Plastic Surgery Specialists (PSS) perform a number of body contouring procedures following massive weight loss. We serve the San Francisco Bay Area with premium aesthetic services. Contact us to discuss how we'll give your look a lift. Call 415-384-9787.
For your convenience, PSS now offers Virtual Consultations. Start your transformation journey from the comfort of your own home with our skilled and experienced Plastic Surgery Specialists!
What Is Body Contouring After Weight Loss?
If you have undergone a transformational weight loss of 100 pounds or more, your journey may only be half over. After losing a lot of weight you still may have loose, heavy folds of skin left as an unpleasant reminder of your former self.[1]
PSS can remove the extra skin and improve the shape and tone of your whole body. There are several types of cosmetic surgery to help you gain a trimmer, firmer shape.
Post-Weight Loss Body Contouring Procedures
Tummy Tuck
Body Lift
Arm Lift
Liposuction
Tummy Tuck (Abdominoplasty)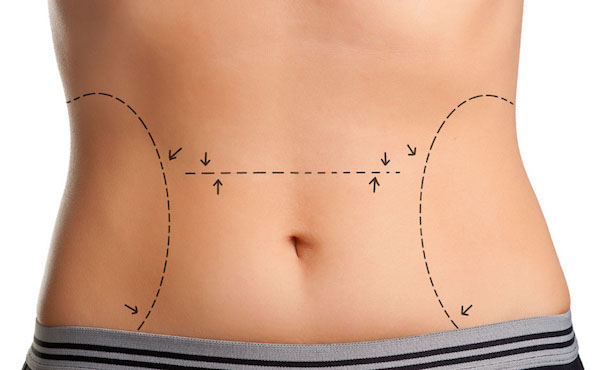 Tummy Tuck is a body contouring procedure to remove loose skin at the abdomen. This procedure also surgically tightens the abdominal wall, because it is the underlying structure that has been stretched, and no amount of strengthening can fix the problem. Transformational weight loss can leave your belly skin looking like a deflated balloon. Once your skin is overstretched, it doesn't bounce back. Excisional surgery like abdominoplasty, to fix the abdominal wall structure and remove excess skin is the surest way to get the most gratifying results.
Full Body Lift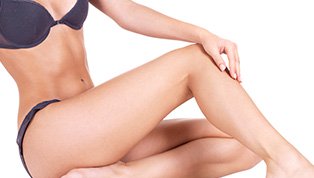 Many post-weight loss patients require a comprehensive approach to their sagging skin. A Full Body Lift is all-inclusive contouring from your knees to your shoulders. Be sure to discuss your full range of skin-tightening options with the doctors at Plastic Surgery Specialists. Many of our facial rejuvenation and body contouring procedures work well together; we can easily perform them all at once or in a sequence.
Arm Lift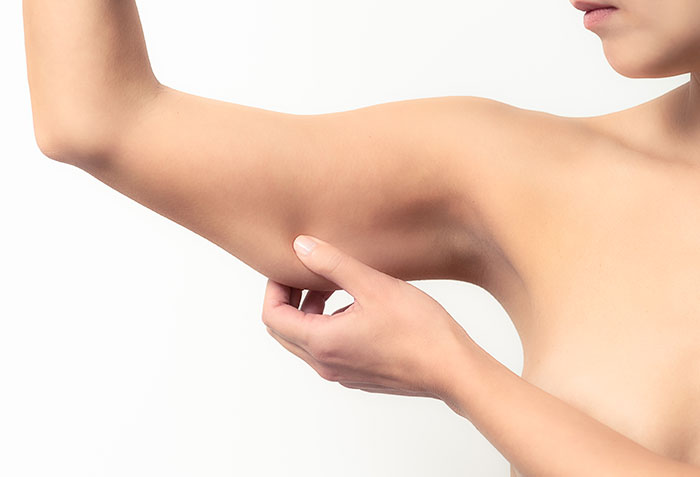 Go sleeveless in the summertime. You've earned it. An Arm Lift will restore your right to bare arms. The procedure aims to flatter your guns by trimming your skin to hug your biceps. Batwings, begone! An arm lift will eliminate the cape of skin that hangs, bat-like, from your upper arms.
Liposuction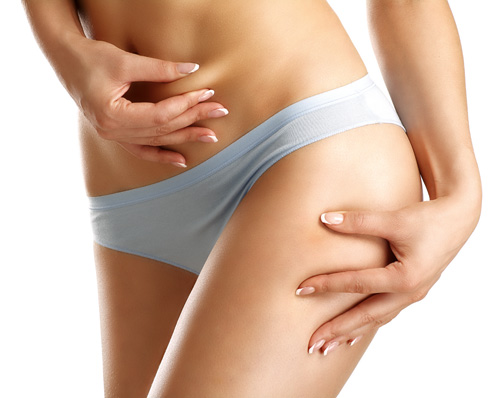 It is likely that your facial rejuvenation or body contouring procedures will involve a little Liposuction. We use a vacuum-powered cannula to reduce stubborn pockets of fat from around the neck and body. For your doctor, it is another potent instrument to sculpt your silhouette. We may deploy a couple of controlled injections of Kybella for more delicate fat removal around your face and chin. Kybella is a synthetic form of deoxycholic acid that melts fat like butter on contact.
About Post-Weight Loss Facial Rejuvenation
Dramatic weight fluctuations can overextend your skin's natural elasticity. Many people who have conquered obesity often find a new challenge confronting them at the threshold of true transformation: rolls of saggy skin that hang like a shroud from your body.
Dermal collagen naturally degrades as we get older. Collagen is a structural protein that gives skin its supple, springy responsiveness when we are young. So your post-weight loss, stretched skin also adds to signs of aging. If you look in the mirror and see wrinkles, deep creases and a skin laxity, you may want to consider a facial rejuvenation procedure to help match your newly rejuvenated, slimmer body with your face.
Our MedSpa often becomes a part of a true rejuvenation for the skin on the face. The doctors surgically tighten the skin and underlying structure, but the collagen and elastin-boosting procedures offered in the MedSPa are key components to a truly transformative facelift. We include a laser treatment with all of our facelift procedures because of the superior results.
Reasons To Consider a Facelift
Double chin
Nasolabial folds (marionette lines)
Jowls
Worry lines
Turkey neck
Curious about our other procedures? Check out our blog for the inside scoop on all we do at PSS.
Facelift (Rhytidectomy)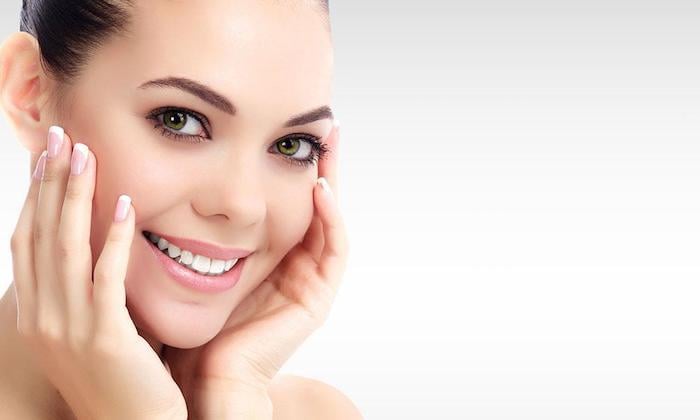 Our Facelift is an excisional surgery that tightens loose skin and muscles in the face. Rhytidectomy contours your visage, tightens your profile and reigns in the troublesome turkey neck that sends you web-surfing for turtleneck sweaters on sale. A full facelift is actually a combination of several contouring procedures that our doctors customize to the individual. Your full facelift is as unique as you are. It encompasses a possible mix of target areas that are calibrated according to your personal aesthetic objective.[2]
Forehead lift
Eyelid surgery
Mid facelift
Lower facelift
QuickLift
If you only need a little lift, QuickLift may be for you. QuickLift is a mini facelift with fewer incisions and a shorter recovery time. Its overall results are subtler, but its most dramatic changes are targeted at the lower face and jawline.
Brow Lift & Blepharoplasty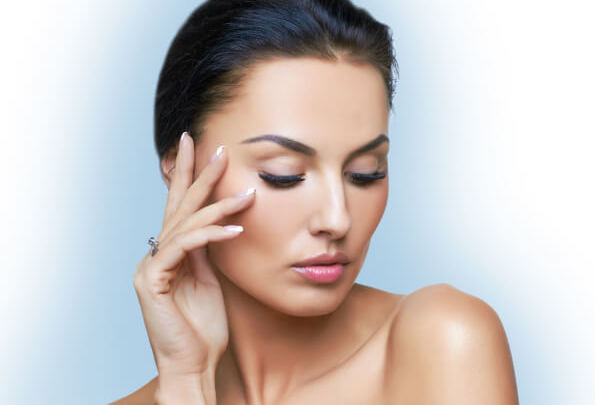 Our Brow Lift (or forehead lift) is a favorite with professors and politicians. The procedure tightens the skin at the forehead. It will open eyes by lifting the skin above. A Brow lift corrects wrinkles on the forehead and helps droopy eyes (often paired with a blepharoplasty) to fully reveal your eyes again and prevent the heavy, "tired eyes" look. A forehead lift allows you to more easily exude a sharp and lively energy that's undoubtedly "with it."
Eyelid Surgery
Eyelid Surgery (blepharoplasty) is often paired with our brow lift to enliven your ocular area.[3] Droopy eyelids can bunch up and muffle the unquenchable twinkle in your eyes. Don't stifle your smoldering peepers. Whatever tomorrow brings, you can rest assured you'll be there with open arms and open eyes because you had blepharoplasty at Plastic Surgery Specialists.
Neck Lift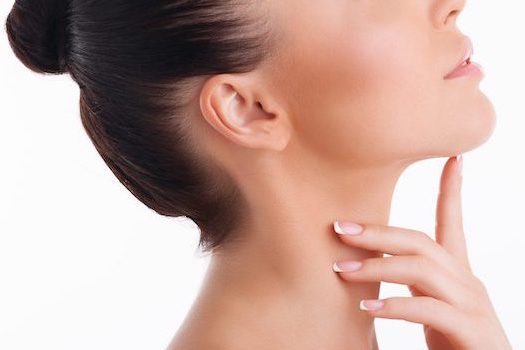 A Neck Lift tapers the skin along your elegant jawline to bring your profile into focus. Bulbous, jowls that hang like a veil from your receding chin have ruined your selfies for long enough. The doctors at PSS will take away your turkey neck and grant you the countenance of a regal swan.
What Does Body Contouring Cost in the San Francisco Bay Area?
Your bespoke, aesthetic self-improvement plan is tailored to you. At your personal consultation, we will assess your case and hear your story. Our safe, state-of-the-art surgical center is conveniently located in the San Francisco Bay Area, in lovely Greenbrae, California. Our office offers with cutting edge technology and highly experienced staff. Plastic Surgery Specialists is a partnership between Dr. Stanley G. Poulos, Dr. Yngvar A. Hvistendahl and Dr. Trent D. Douglas. Our doctors have decades of experience and work as a team on larger procedures to ensure the safest outcomes and world-class results. We are leaders in the field. Our team at PSS work together to help you complete your journey and achieve your aesthetic dreams.
At your personal consultation, we will work with you to create your customized treatment plan and quote you a cost estimate. Financing options are available, so your dreams are within your reach. Join the PSS Beauty Club and take part in our Brilliant Distinctions program for exclusive savings opportunities.
Does insurance cover body contouring after weight loss?
Insurance may cover a portion of your body contouring procedure. It depends on the extent of your symptoms and how exactly they may affect your overall health. As a rule, insurance does not cover cosmetic procedures. However, some insurance companies will cover body contouring surgery if you have issues with rashes or sores related to excess skin.
FAQ
Does body contouring leave scars?
The extent of your scars will vary depending on your procedure. For example, a full body lift will result in greater scars than liposuction. Your most apparent scars will begin to fade after the first six months of your recovery when the swelling from your procedure has gone down. You should see your scars noticeably improving all the time. They will fade to virtually nothing in six months to one year. 
Is body contouring permanent?
The results of your post-weight loss body contouring procedures are long-lasting. In abdominoplasty, for instance, your surgeon skillfully trims away loose skin to flatter your body's natural contours. If you avoid major fluctuations in weight, then you will enjoy the benefits of the procedure for many years to come. Skin laxity, however, is a natural result of the aging process. So, as the years go on, loss of elasticity can continue.
References
Staalesen, T., Olsén, M. F., & Elander, A. (2013). Experience of Excess Skin and Desire for Body Contouring Surgery in Post-bariatric Patients. Obesity Surgery, 23(10), 1632–1644. doi: 10.1007/s11695-013-0978-z
Grover, N., & D'Souza, A. (2013). Facelift Approach for Parotidectomy. Otolaryngology–Head and Neck Surgery, 148(4), 548-556. doi:10.1177/0194599812475221
Moody, B. R., & Weber, P. J. (2005). Blepharoplasty and Brow Lift. Surgery of the Skin, 673-689. doi:10.1016/b978-0-323-02752-6.50047-x