Quicklift
Conveniently located to serve the areas of Marin, San Francisco and Napa
Are you tired of avoiding your reflection on your phone screen because it reveals the turkey neck you dislike? Did you know there is a choice that lands in between a full Facelift, or simply trying more aggressive nonsurgical treatments? Nonsurgical treatments like lasers and energy devices (BBL or Halo laser) can help but only get you so far. Great skincare is also important. However, at a certain point in your aging, the skin's ability to snap back has diminished to the point where bagging around the jawline is aging your face, much to your dismay. One solution that rids your lower face of excess skin is the Quicklift. The procedure is less invasive than a full Facelift, and may be the answer to your turkey neck. Imagine feeling good about the shape of your jawline and neck again. Read on to understand more about the procedure.
What is QuickLift™?
QuickLift™ is a "mini surgery" that tightens the skin of the lower face and neck as an alternative to a traditional facelift, giving Marin County patients a fresher and more youthful look, while requiring less recovery time than more extensive facial plastic surgery.
Unlike other facelift procedures with similar names and other mini-facelifts that tighten only the skin, a QuickLift suspends the underlying structures of the lower face, offering men and women the benefit of a younger appearance for years to come. Although the QuickLift™ procedure creates significant aesthetic improvement for most patients, it's important to keep in mind that the normal aging process still resumes after any facial procedure. Lifestyle choices, bone structure, skin type, sun exposure and heredity all play a part in determining how long the desired result will last. However significant improvement for 7-10 years or more is the norm.
Best Candidates
The QuickLift™ is designed for busy men and women who want to stay ahead of the aging process but don't have the recovery time or inclination to consider a traditional Facelift. Many San Francisco Bay Area residents in this age group lose elasticity in their mid to lower face and develop varying degrees of looseness along the jaw line and beneath the chin. They will want to consult with our board-certified surgeons at Plastic Surgery Specialists to ensure they are in good health and know what to expect from this Mini Facelift. Some people may choose to combine face neck lift with eyelid surgery, laser procedures, or even facial implants.
Ready to Learn More?
5Steps to
Facial Rejuvenation
Keeping your face youthful and beautiful goes beyond visiting us for a treatment. You've already started the learning process. Now, take the next step by checking out our e-learning guide that breaks down the science of aging and the ways you can combat it.
Ready to Learn More?
5Steps to Facial
Rejuvenation
Check Out the Guide
The Procedure
This specific Facelift procedure addresses sagging skin (and its underlying muscle) on the mid to lower face. While it is conservative when compared to a traditional Facelift, the QuickLift™ still has the capability to take five to ten years off one's appearance because it changes areas that are typically the first to show signs of aging. Inconspicuous incisions are made along the sideburn area and under and behind the earlobe, ensuring minimal scarring (which fades eventually). Repositioning of the deeper tissue layers carrying the facial fat takes all the tension off the skin. This simpler procedure is enough to tighten the jowls, smooth out the skin at the neck, reduce nasolabial folds, and tighten the skin of the cheeks. Other procedures, such as eyelid contouring, laser, fat transfer or even the insertion of Cheek and Chin Implants, can be performed at the same time.
Over

40,000

procedures performed
Over

40

years of combined experience
Our experienced team of surgeons combine an aesthetic perspective, the ability to listen closely to your needs, and the skills to achieve those desires. This combination of talent is a hallmark of a world-class plastic surgery clinic, located in Marin County, CA.
Meet Dr. HvistendahlMeet Dr. DouglasMeet Dr. Poulos
Black Diamond
Before & After Photos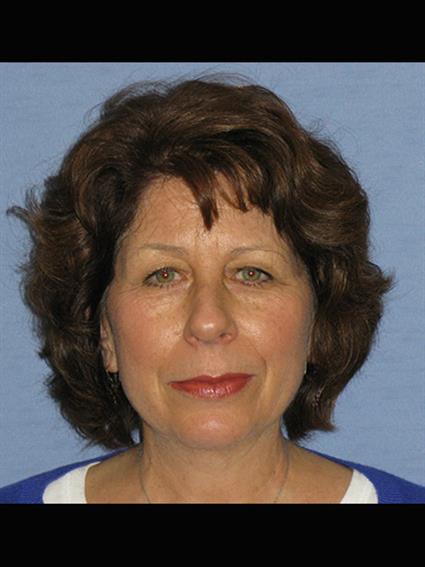 Before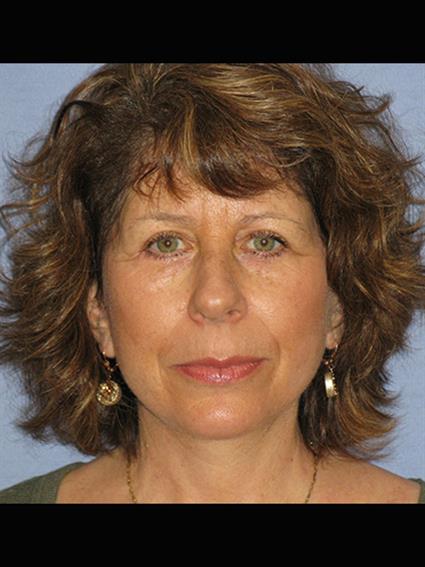 After
This woman came to our plastic surgery practice for blepharoplasty (eyelid surgery) and a facelift.
View More Before & After Photos –>
Post QuickLift™ Cosmetic Procedure
The Mini-Facelift is an outpatient procedure that usually requires about two hours depending on the ancillary procedures required for a given individual. The anesthesia can be very light which makes for an easier recovery which is typically quicker than a full facelift, and patients can usually get out and about comfortably after 7-10 days.
Visitors who searched for QuickLift™ may also be interested in Facelift or Cheek and Chin Implants. If you've been thinking about getting a Facelift and live in Greenbrae or surrounding areas, please schedule a consultation today with Plastic Surgery Specialists to discuss the QuickLift procedure. You can also contact us at (415) 886-0777.
FAQ
Can QuickLift™ be done under local anesthesia?
Yes and most patients can be back to work or social activities in 7-10 days.
Does QuickLift™ correct neck or brow aging?
For some, correction of lax cheeks and jowls is all that is necessary, but it can be customized to correct neck and brow and include ancillary procedures like laser treatments or fat injection. Still recovery and costs can be significantly less than a traditional face lift. In some cases, it may be able to replace such procedures as brow lift or traditional facelifts.
How to Find Us
Plastic Surgery Specialists is known throughout the Bay Area for our excellence and expertise. Choose your area below to get accurate, easy-to-follow directions to our center.