HydraFacial MD
Conveniently located to serve the areas of Marin, San Francisco, Sonoma and Napa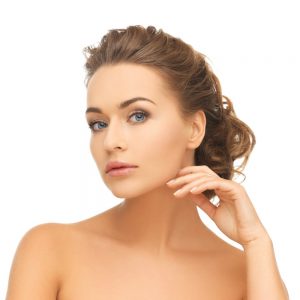 Hydrafacial MD is one of the most popular spa treatments in the country today. It's a non-invasive in-office procedure with vortex suction technology to leave your face feeling cleansed, hydrated, and thoroughly refreshed. In a single 4-step treatment, skin texture, tone and vibrancy improve, enlarged pores shrink, and excessively oily or dry skin finds its equilibrium.
When it comes to taking care of your skin, face, and overall appearance, never settle. Great skincare can do wonders for protecting you from premature signs of aging and keep you looking fresh, vibrant, and youthful. With HydraFacial MD, you can achieve a refreshing facial treatment that exfoliates, moisturizes, and rejuvenates your skin in a single soothing session that requires zero downtime.
Plastic Surgery Specialists offers the luxurious Hydrafacial MD for patients from Marin and Napa to the East Bay and South Bay Areas who are looking to give their skin a professional tune-up. Book a personal consultation with us today to talk about your skin health and get ready to feel the lasting beneficial effects of this in-demand med spa treatment. Call our Greenbrae office at (415) 384-9787 or fill out this form to contact us.
About HydraFacial MD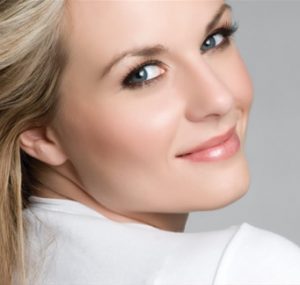 Think about the most critical aspects of skin health; smooth, glowing, hydrated skin. However, when it comes to maintaining beautiful, vibrant, and clear skin, there are many forces working against you. Aging, the sun, pollution, stress, and everyday life are just a few factors that can dull your appearance. Sun protection, moisturizers, and other over-the-counter skincare products are essential tools in the fight against dull skin and premature signs of aging, but they are ultimately limited.
Testing of hydradermabrasion technology confirms that it boosts skin antioxidant levels and improves patients' skin quality.(1) And at the forefront of advanced skin care, there is the Hydrafacial. It's a non-invasive, multistep treatment that combines the benefits of next-level hydradermabrasion, a chemical peel, automated painless extractions (no pinching!), and a special delivery of HydraFacialboosts; tailored serums which can include antioxidants, hyaluronic acid, and peptides. In one quick treatment, patients can see real results without downtime or irritation.
What can a HydraFacial Procedure Treat?
HydraFacial technology rises to the challenge when it comes to treating the following:
Fine lines and wrinkles
Skin laxity
Dull skin tone
Discoloration, age spots, sun spots
Oily and congested skin
Enlarged pores
Uneven skin texture
A single treatment can address all the above in a four-step process that is fully tailored to your needs.
Customizable, convenient, and long-lasting, a HydraFacial MD treatment can clear away dullness and debris on the surface of the skin. The system is a 4-in-1 treatment with personalized features that offer specialized boosts that can achieve deeper cleansing, restoration, and anti-aging skincare.
Why HydraFacial MD?
Comfortable non-invasive treatment
Can be done in 45 minutes
Immediate visible results
Effective for every skin type
Effortless recovery, no downtime!
HydraFacial MD is one of the most powerful non-invasive skin treatments for deeply cleaning pores, promoting healthier, more hydrated skin. Additionally, other therapies like microneedling can be more effective with clean, hydrated skin.
HydraFacial boosts
A key aspect that separates HydraFacial from the rest is its versatility. The HydraFacial vortex applicator can simultaneously exfoliate skin while applying specialized skin health boosters. These boosts are each unique formulations that are designed to achieve the best results according to your goals and needs.
Growth Factor Boost – Studies show that topical growth factors promote skin rejuvenation.(2) With the GrowthFactor boost, patients can smooth away fine lines and wrinkles. This special formulation has high concentrations of essential growth factors that restore your skin's health
Bright Alive Boost – This formulation clears blemishes, discoloration and brightens skin tone. Brightening agents such as Ogliopeptide-68, Diglucosyl Gallic Acid, and N-Acetyl Glucosamine are a powerful combination that achieves a clear, even complexion.
DermaBuilder Boost – The DermaBuilder boost is a restorative formula of octapeptides, dipeptides, and deep hydrating conditioners that reduces fine lines and polish dull skin.
Britenol Boost – The combination of Alpha-Arbutin and Vitamin C antioxidants repairs your skin from sun damage and helps balance discoloration.
Candidates for Hydrafacial MD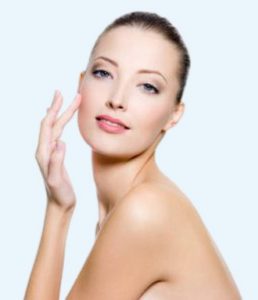 HydraFacial MD is so comfortable and safe that anyone can benefit from treatment. All skin types and complexions tolerate HydraFacial well. The treatment is ideal for those who are concerned about dull skin and large pores, the appearance of fine lines and wrinkles, and uneven skin pigmentation.
You may not be able to get a HydraFacial if you have an active rash in the area of treatment. Please wait until the condition is fully resolved before scheduling your appointment.
Personal Consultation
Your consultation is a personalized meeting between you and our highly trained nurses and aestheticians. As every treatment is 100% customizable, the consultation is your opportunity to explore all of your options. During your consultation, you can point out specific blemishes and areas of concern for examination. Then, the nurse will assess your medical history and perform a skin examination to determine the best treatment course. With HydraFacial treatments, you will be able to discuss which boosts, topical applications, or additional dermal injections that you may want to include in your treatment. Together, you will walk through each step of the HydraFacial experience so you are totally comfortable and confident about the treatment you are about to receive.
Schedule a consultation with our patient coordinators today to learn more about the results you can achieve with a HydraFacial treatment.
HydraFacial MD Experience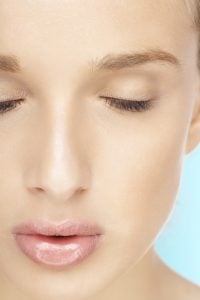 Your entire HydraFacial is performed in the convenience and comfort of our state-of-the-art treatment room. After an initial cleansing and prep, you are ready to get started!
While lying down comfortably, the HydraFacial applicator is passed over the skin, taking extra care in problem areas. One pass covers the entire surface area of the face. The HydraFacial applicator's unique Vortex cleanser uses a patented suction technique to remove dirt, oil and dead skin cells. Between each pass, a different boost treatment can be applied to your skin depending on your needs. Build-up and dull skin are broken up by the active ingredients in the boosts and then suctioned away by each pass of the powerful Vortex applicator. One treatment, four steps and you can receive a complete facial rejuvenation!
The HydraFacial is a soothing and relaxing experience as the serums provide a cooling, replenishing feeling to the skin. There is no burning or irritation. Your session will be finished in approximately half an hour.
HydraFacial MD Results
After your treatment session is over, there is absolutely no downtime! You will be up and back to your normal, daily routine without missing a single beat. Some patients may experience some redness or pinkness because of increased blood flow, but this will diminish in just a few hours. After your treatment, we urge patients to avoid sun exposure and apply replenishing moisturizers to ensure the best results.
Corresponding & Complementary Procedures
Chemical Peel
Superficial, medium, and deep chemical peels are available at the Plastic Surgery Specialists med spa. Patients can restore the natural glow of their skin with a simple procedure that can soften wrinkles, reduce the appearance of acne and blemishes, and treat scars. For people with skin darkening condition melasma, we offer Cosmelan chemical peels to reduce hyperpigmentation.
Vampire Facial
A Vampire Facial uses a patient's own conditioned plasma for facial rejuvenation. Our state-of-the-art Livre microchanneling device creates small, deep channels into the epidermis to draw out your blood. Once it's been treated, we reintroduce this "super serum" back into your body. These channels also induce the body's natural production of healing platelets and collagen.
Radiofrequency Microneedling
Using our enhanced Scarlet RF microneedling device, we provide a boost for tired, aging skin. Adjustable needle depths make your treatment completely customizable. As the controlled micro-injuries made by the ultrafine needles rework skin from the inside out, patients can see a marked improvement in the appearance of fine lines and wrinkles. Additionally, the thermal energy produced can ramp up collagen production to help you look more youthful and refreshed.
Cost of a HydraFacial in Marin County
As each HydraFacial treatment is unique, you will receive an itemized quote of the cost of treatment during your personal consultation. You will receive a tailored quote based on your requested treatment and specific needs. A HydraFacial treatment will vary in price due to how much we customize each treatment. Your procedure can combine a variety of boosts or may be paired with other skin revitalizing treatments for a comprehensive facial rejuvenation.
Call our Marin County office at (415) 384-9787 and discover the reinvigorating effects of HydraFacial MD. You can also request a consultation with one of our specialists by filling out this form. For those who cannot travel to our Greenbrae office, we also offer virtual consultations.
Read more about our med spa treatments and surgical services on the Plastic Surgery Specialists blog!
FAQ
Is a HydraFacial better than a chemical peel?
It depends on the skin conditions you'd like to treat and your personal preferences. A chemical peel achieves results through the use of specially formulated acids that are applied topically to the skin. This method can cause some discomfort and temporary peeling effects. Therefore, a HydraFacial may be more suited to those with more sensitive skin.
Does a HydraFacial use abrasive microcrystals?
No, it exfoliates effectively in a different way! Microdermabrasion exfoliates old, dead skin and clears surface-level skin blemishes by blasting the skin with microcrystals. However, the HydraFacial uses powerful vortex suction to clear and revitalize your complexion.
References
Freedman, B. M. (2008). Hydradermabrasion: an innovative modality for nonablative facial rejuvenation. Journal of Cosmetic Dermatology, 7(4), 275–280. https://doi.org/10.1111/j.1473-2165.2008.00406.x
Aldag, C., Nogueira Teixeira, D., & Leventhal, P. S. (2016). Skin rejuvenation using cosmetic products containing growth factors, cytokines, and matrikines: a review of the literature. Clinical, Cosmetic and Investigational Dermatology, Volume 9, 411–419. https://doi.org/10.2147/ccid.s116158