BOTOX Cosmetic
Conveniently located to serve the areas of Marin, San Francisco, Sonoma and Napa
There are countless benefits of BOTOX Cosmetic injections, and a rested, youthful appearance through a non-surgical treatment lands at the top. Injections of highly diluted botulinum toxin have become one of the most common aesthetic procedures performed in the country, and BOTOX is certainly a favorite among our Marin County patients.
It's important to remember, though, that cosmetic procedures, including these injections, depend on highly trained practitioners performing the procedures in a safe environment to get the results you want. Contact us today to see why you should get BOTOX injections from the board-certified doctors at Plastic Surgery Specialists.
The Science Behind Botox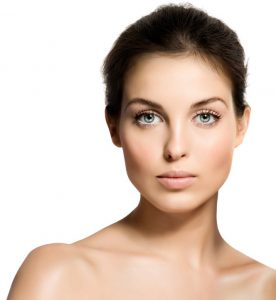 When we smile, frown, squint or make other facial expressions, we are causing our facial muscles to contract. The constant contracting of these facial muscles creates wrinkles and loss of skin elasticity.
When BOTOX is administered to specific muscles in the face, it blocks the nerve signals from activating muscle contractions. This muscle inactivation ultimately leads to the reduction of fine lines and wrinkles. This advanced treatment is quick, relatively comfortable, and can provide tremendous results. BOTOX treatment does not provide permanent results and requires ongoing injections as the body breaks down the BOTOX over time. Depending on your individual metabolism, treatments are typically needed every three to four months.
BOTOX injections soften crow's feet, forehead lines, and frown lines that appear on the face as we begin to age. They do this by blocking nerve impulses, which weakens the muscles into which the facial injections are introduced. However, because of its ability to rebalance facial muscles, BOTOX should be thought of as facial shaping rather than simply wrinkle removal.
Although this isn't as well-known, BOTOX injections are actually approved by the FDA to offset hyperhidrosis, a medical condition that causes excessive (and sometimes unpredictable) sweating. It is also approved for the treatment of migraine headaches and other important medical uses.
If you've been considering getting XEOMIN or BOTOX and live in Mill Valley, San Rafael, Novato, Corte Madera, Larkspur, or surrounding communities, request a consultation at our Greenbrae office. You can also call us at (415) 925-2880 to have one of our friendly staff schedule your appointment.
Join and Save!
Learn how you can earn savings on your favorite Allergan treatments with Alle and Plastic Surgery Specialists.
Best Candidates
Although BOTOX treatments do provide outstanding results, it is not a surgical facial procedure, and therefore, will not have the same results as a facelift.
Ideal candidates for BOTOX injections are healthy men and women who are concerned about mild to moderate brow and forehead wrinkles or lines around the eyes. Patients who are looking into this treatment must have reasonable expectations. Those with severe skin laxity may receive greater benefit from a surgical procedure combined with BOTOX injections.
Patients that are not ideal candidates for Botox injections have at least one of the following:
Allergies to any ingredients in BOTOX
Current skin condition or infection at the desired injection site
Pregnant or currently breastfeeding
Diagnosed with certain nerve or muscle conditions that can react poorly with BOTOX
Where Can Botox be Injected?
BOTOX is beneficial to different areas of the face that have mild to severe wrinkles and/or lines. The most commonly treated areas are the forehead, around the outer corners of the eyes, and fine lines that form under the mouth due to smoking. Multiple treatments may be necessary to achieve the desired results depending on the severity of the particular case. BOTOX can also be injected in the armpits to counteract hyperhidrosis (excess sweating).
If you have an expressive face, and the wrinkles that may come along with it, BOTOX can soften or eliminate the wrinkles causing you to look tired, anxious, or even angry (those vertical lines between your brows). BOTOX can provide an overall younger appearance, improving your self-image and rebuilding confidence.
Consultation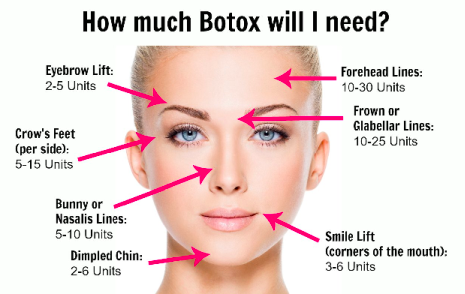 Our experienced team of board-certified aesthetic plastic surgeons, Dr. Hvistendahl, Dr. Douglas, and Dr. Poulos as well as our aesthetic nurse injectors who have been personally trained by them, combine a unique perspective, the ability to listen closely to your needs, and the skills to achieve those goals. This combination of talent is a hallmark of a world-class plastic surgery clinic, located in Marin County, CA.
When meeting with your surgeon, you will discuss the areas you feel need improvement and go over any medical history that is relevant to this treatment. These steps are necessary so that our doctors can ensure that BOTOX injections are appropriate for you.
Many patients combine the injections with facial fillers, such as Juvederm, Voluma, for a complete rejuvenation and younger appearance.
Fillers can be used to obtain more volume in the cheeks, under eyes, lips, and/or chin. This treatment allows the doctor to enhance certain features that the patient feels needs improvement, or fill deep creases that BOTOX cannot address.
In the likelihood that your provider considers you a good candidate, it's very common for her/him to perform the injections the same day as the consultation to prevent unnecessary trips back to the office. This will, however. be based on your candidacy and availability. If you work in Greenbrae, Mill Valley, or other areas close to our practice, your BOTOX procedure can be done during your lunch hour.
If you've been considering Botox injections and live in Mill Valley, San Rafael, Novato, Corte Madera, Larkspur, or surrounding communities, request a consultation at our Greenbrae office. You can also call us at (415) 925-2880 to have one of our friendly staff members schedule your appointment with either Dr. Hvistendahl, Dr. Douglas, or Dr. Poulos.
Over

50,000

procedures performed
Over

75

years of combined experience
Our experienced team of surgeons combine an aesthetic perspective, the ability to listen closely to your needs, and the skills to achieve those desires. This combination of talent is a hallmark of a world-class plastic surgery clinic, located in Marin County, CA.
Meet Dr. HvistendahlMeet Dr. DouglasMeet Dr. Poulos
Black Diamond
The Procedure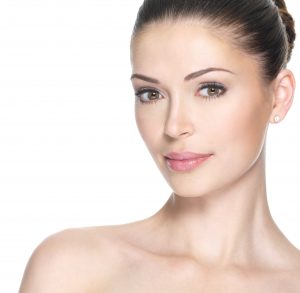 Once the doctor or his technicians have prepared the right dosage, he will locate the appropriate injection sites based on your needs and desired outcome. BOTOX is injected directly into the targeted facial muscles using a very fine needle. Often there will be multiple injections across the area of concern to ensure the reduction of the wrinkles and fine lines. The full treatment takes about 10-15 minutes and can easily be done on a lunch break.While the injections are not terribly painful, a topical anesthetic can be applied to ensure comfort. Normally numbing is not necessary and the procedure is over very quickly. To achieve the desired results, an experienced injector with a comprehensive understanding of facial muscles and anatomy is required. PSS prides itself in offering experienced board-certified plastic surgeons and expert aesthetic nurse injectors who consistently deliver the best possible outcomes.
Recovery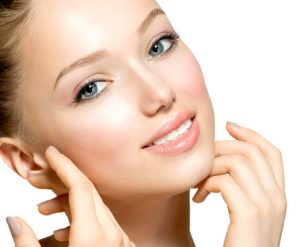 Directly after receiving the treatment, patients may experience redness, bruising, or very minimal bleeding to the injection site(s). It is beneficial to ice these areas to help with the bruising. Patients should refrain from exercise for at least a few hours after the treatment, as it can cause bruising. Most people return to normal activities right away without missing a beat. In about a week, you'll start seeing the full results as wrinkles and lines begin to fade; minimal results can be seen immediately after the injections.
Latest Botox Posts From Our Blog
Data from leading plastic surgery organizations shows that non-surgical cosmetic treatments are more popular than ever.According to the American Society of Plastic Surgeons, 13.9 million non-surgical procedures were performed in 2014. The American Society for ...

Read More

Most people's concerns with Botox start with either "How long has it been around? Is it safe?" or "How will I look after?"Each year, hundreds of thousands of women and men pay a visit ...

Read More
How to Find Us
Plastic Surgery Specialists is known throughout the Bay Area for our excellence and expertise. Choose your area below to get accurate, easy-to-follow directions to our center.