Brazilian Butt Lift
Conveniently located to serve the areas of Marin, San Francisco, Sonoma and Napa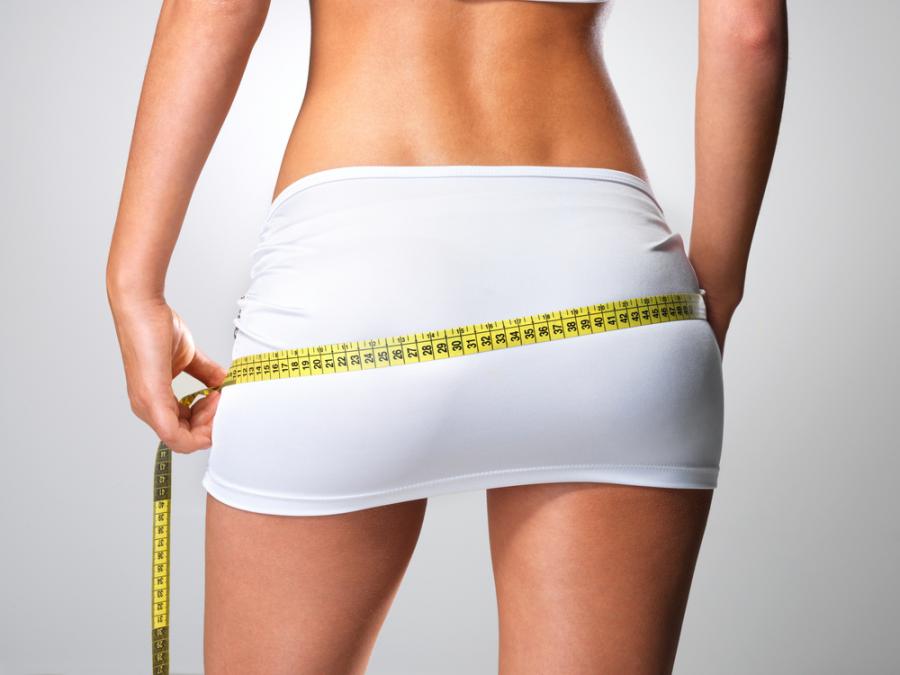 The Brazilian butt lift is a comprehensive approach to achieving a rounder, higher backside.
Do you wish you could fill out your jeans with a cute derriere? Have things sagged in the back a bit? Reverse the hands of time and add volume to your profile with a Brazilian butt lift at Plastic Surgery Specialists.
Beauty knows no boundaries. Well-shaped buttocks are an aesthetic ideal across the globe. Despite its name, the Brazilian butt lift (BBL) enhances the rear ends of all nationalities. BBL is a technique that harnesses the body's own harvested fat to rejuvenate and round out the buttocks to their full potential. BBL is essentially liposuction of fat from places where you don't need it, and transplanting that fat to the buttock. This procedure brings the added bonus of enhanced contour of the overall figure.
There are no complications from bulky implants, and no chance of infection from unknown donors – just innovation and restoration.
The expert team at Plastic Surgery Specialists has perfected the art and science of BBL enhancement. Conveniently located in Greenbrae, California, Plastic Surgery Specialists proudly serves the needs of San Francisco, Oakland, Marin County, Berkeley, and beyond. Contact us at your earliest convenience to learn more about the benefits of BBL. We also offer virtual consultations to best suit your schedule and lifestyle. No matter where you log on, we want to connect with you.
Before and After Photos
What Is a Brazilian Butt Lift?
BBL surgery is actually a transplant of your own adipose (fat) tissue from one area of the body to the butt.[1] Liposuction is used to remove excess fat from the abdomen, flanks, back, or thighs. The extracted fat is then prepared for injection into the buttock region to optimize body contour. Sculpting the soft tissues immediately surrounding the buttock accentuates the added fullness of the transplantation. It's all about the curves.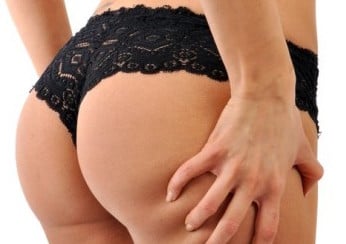 But that is just the first phase of your enhancement. When the regions adjacent to the buttocks are slimmed, the buttocks look larger by comparison. It is a marvel of perception. Next, the fat that was extracted in phase one is put to great use. The clinicians at Plastic Surgery Specialists purify the fat cells, isolating them for maximum efficacy. Once the fat cells are ready, they can be injected into the buttocks to add volume and dimension. By repositioning your body's own fat, we can enhance the shape, size, and firmness of your backside.
Benefits of BBL
At Plastic Surgery Specialists, our Board-Certified surgeons agree that the BBL procedure is a safer and more predictable option over implants for buttocks enhancement. The results look and feel natural because they are. We empower patients to shape their midsections comprehensively. The thighs, flanks, and buttocks are enhanced holistically by sculpting fat away from "problem areas" and adding it to the buttocks.
By contouring all of these areas of the body concurrently, patients do not need to endure multiple recovery sessions. Instead, they can plan for one round of healing as their new dimensions take shape.
To experience the benefits of a Brazilian butt lift for yourself, please contact us online or call (415) 384-9787 and speak with one of our attentive staff members.
Eligible Candidates
If you are within 30 pounds of your goal weight and have realistic expectations for a backside enhancement, then a Brazilian butt lift may be the perfect solution for you. Please tell your Plastic Surgery Specialists representative if you struggle with weight fluctuations, as they may impact the results of your BBL procedure.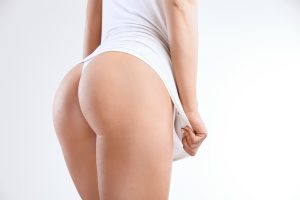 The Brazilian butt lift is not intended to be a weight loss surgery, but rather a body contouring opportunity. If you have enough donor fat to contribute from your "problem areas," then you may be able to transfer them to your rear end for a dramatic transformation. Not everyone who lacks buttocks contour has enough donor fat to be a good candidate. The dedicated and knowledgeable doctors at Plastic Surgery Specialists can determine your eligibility for a Brazilian butt lift at your comprehensive consultation.
Private Consultation in Marin County
Communication is the key to improvement. The experts at Plastic Surgery Specialists invite you to discuss your aesthetic goals so that we can strategize the best approach to meet your cosmetic needs. In a continued effort to communicate with our Bay Area friends and neighbors, we regularly update our blog. Feel free to peruse our posts and bring any questions that may arise with you to the consultation appointment.
A Brazilian butt lift consultation with the experienced surgeons at our Bay Area location is a rendezvous with genius. They will determine if you are a good candidate for BBL, and how your figure can be sculpted to highlight your best features. Your physique is unique so your BBL procedure must be tailored to your contours. Call (415) 384-9787 to schedule a consultation and embark on a journey to your ideal self.
Over

50,000

procedures performed
Over

75

years of combined experience
Our experienced team of board-certified plastic surgeons combines a unique aesthetic perspective, the ability to listen closely to your needs, and the skills to achieve those desires. This combination sets PSS apart as a world-class plastic surgery clinic, located in Marin County, CA.
Meet Dr. HvistendahlMeet Dr. DouglasMeet Dr. Poulos
Black Diamond
Preparation
During your comprehensive consultation, you will receive detailed instructions to prepare you for the BBL procedure. Please follow your doctor's advice, as these directions will be customized to your case. In general, it is always advisable to quit smoking in the weeks leading up to any surgery. You may also be asked to stop taking certain medications that thin the blood to ensure optimal circulation for a successful recovery.
The BBL Procedure
From the moment you arrive for surgery, the attentive staff at Plastic Surgery Specialists will make you feel at ease. Your doctor will meet with you and review the specifics of your procedure. You will receive the appropriate anesthesia to keep you safe and comfortable.[2]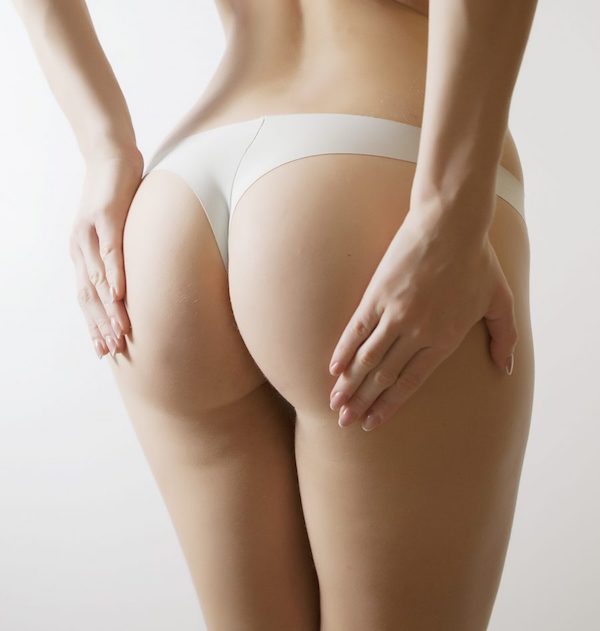 The duration of the procedure depends on several factors. The specific nature of your liposuction contributes to the overall operation time. How much fat is being extracted, from which region of the body, etc. – these considerations factor into your overall experience.
Your Plastic Surgery Specialists team may recommend VASER-assisted liposuction to sculpt your body using powerful soundwaves. Once the unwanted fat is extracted, it is purified for reinsertion. All incisions are expertly concealed to ensure that your beach body is ready to be revered.
Recovery and Results
Immediately following your BBL surgery, a medical professional will monitor your progress. Once you are ready to resume a restful recovery back at home, your chosen caregiver can drive you. You are not allowed to operate a motor vehicle after receiving anesthesia or sedation.
For a preview of your future satisfaction, please visit our rave reviews page.
Your body needs time to adapt to its new contours. The fat cells that are transposed to the buttocks will be nourished by blood flow to the affected tissue. Some of the transplanted fat may be absorbed by the body, but our careful transplantation techniques are designed for maximum retention. Thanks to the experts at Plastic Surgery Specialists, you can expect great results and long-lasting enhancement.
Complementary Procedures 
For those who might not have enough fat to transfer to the buttocks, there are some exciting new options. We can offer a technique that uses the highly effective Sculptra™ filler to create lift and smooth the buttocks.
Some individuals may want to consider additional procedures other than liposuction and fat transfer to the buttocks. These include breast augmentation or breast lift, abdominoplasty or tummy tuck, and fat transfer to other areas such as the face. The first goal in every procedure is to maintain the safety of our patients. The general health and motivation of each individual must be taken into account when designing the best surgical approach.
Regardless of which procedure(s) work best for your body, Plastic Surgery Specialists can help. Contact us in the Bay Area and begin your improvement from the bottom up!
FAQ
How much does a Brazilian butt lift cost in the Bay Area?
Due to the highly customized approach of this surgery, an estimate of costs prior to the consultation is very difficult. However, at your PSS consultation, you will receive an accurate quotation of all costs. This quote includes the use of our accredited surgery center, our team of Board-Certified anesthesiologists, and all post-op care. All costs will be compiled into one fee, and 0 interest financing is available. Please feel free to contact our Marin County office today to request your Brazilian Butt Lift consultation.
Does a Brazilian butt lift really work?
As you can see from our photos, the butt lift procedure can significantly reshape the backside. BBL works through a combination of liposuction to remove unwanted fat, and fat transfer to build curves for your backside. 
How much contouring can I expect?
The best transformation is a subtle yet transformative transformation. Your medical team will explain the possibilities of a Brazilian butt lift while also maintaining realistic expectations for the procedure. You should never overdo cosmetic surgery. True enhancement builds you up without changing your essence. You can trust the experts at Plastic Surgery Specialists to celebrate your curves and amplify your best assets.
References
Sommer, B., & Sattler, G. (2000). Current concepts of fat graft survival: histology of aspirated adipose tissue and review of the literature. Dermatologic Surgery. 26 (12) 1159-1166. https://doi.org/10.1046/j.1524-4725.2000.00278.x
Chia, C. T., Theodorou, S. J., Dayan, E., Tabbal, G., & Del Vecchio, D. (2018). "Brazilian Butt Lift" under local anesthesia: a novel technique addressing safety concerns. Plastic and Reconstructive Surgery. 142 (6) 1468-1475. DOI: 10.1097/PRS.0000000000005067