Stretch Mark Treatments
Conveniently located to serve the areas of Marin, San Francisco, Sonoma and Napa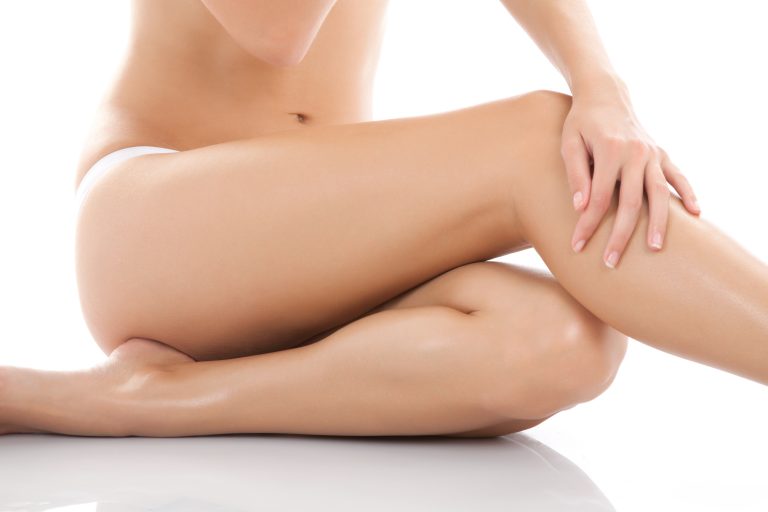 If you notice thin, long strips of pale or darkened skin emerging beneath your normal complexion, you're likely seeing stretch marks. These marks may appear on various parts of the body. When tissue expands too rapidly for our skin to adapt, it can cause stretch marks.
If you struggle with unsightly stretch marks on your breasts, stomach, or extremities, Plastic Surgery Specialists (PSS) can help. Conveniently located in Greenbrae, California, PSS proudly serves the Bay Area. To learn how you may benefit from our expertise, please contact our office to schedule an in office or virtual consultation.
What Are Stretch Marks?
Although the term "stretch marks" implies that the skin is pulled too far, the truth is a bit more complicated. The scientific name for stretch marks is striae distensae. They occur when the body produces an excess of glucocorticoid, a growth hormone associated with pregnancy and puberty.[1]
During these times in a woman's life, she may develop tissue more quickly than her body can generate collagen. Since collagen is the protein that supports proper skin health and regeneration, a deficiency can manifest itself in the form of stretch marks.
Breast Stretch Marks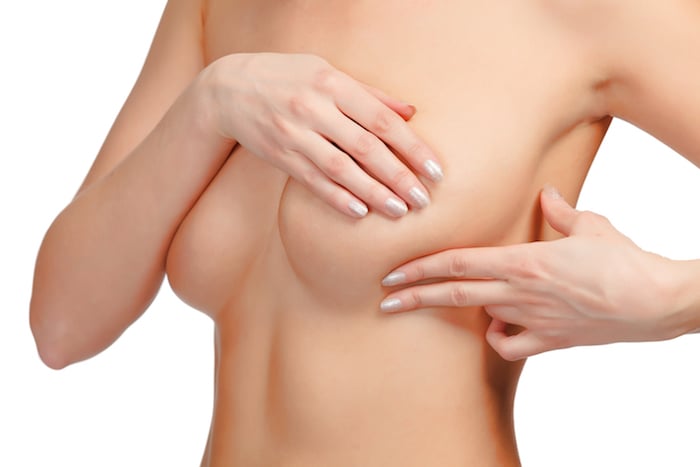 Striations can appear on the breasts if they grow rapidly. In addition to the causes mentioned previously (i.e., puberty and pregnancy), stretch marks may also be triggered by sudden weight gain. Breasts are one of the most common places for stretch marks to appear since their size varies rapidly during certain transitional phases.
Abdominal Stretch Marks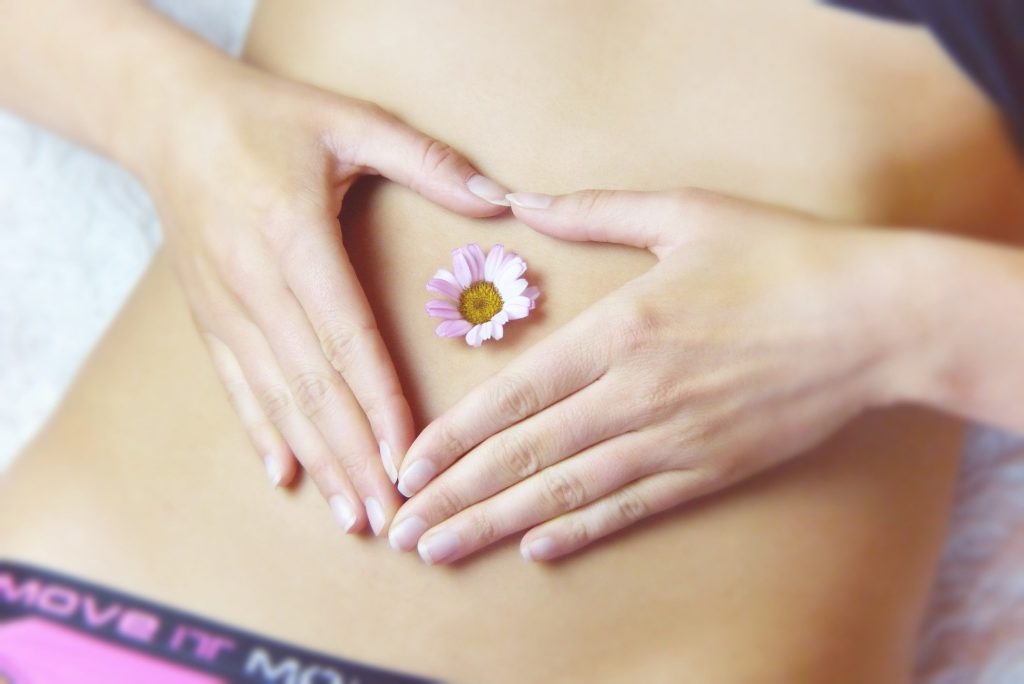 Weight fluctuations often affect the belly region most noticeably. Between 50% and 90% of pregnant women experience stretch marks when they are expecting a baby.[2] To minimize the onset and persistence of stretch marks on the stomach, contact Plastic Surgery Specialists.
Stretch Marks on the Arms and Legs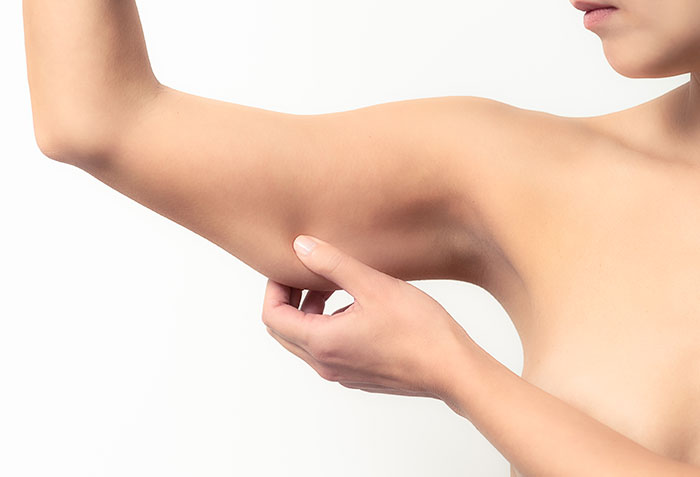 Significant weight gain and loss can leave skin lax and sagging and may result in stretch marks on the upper and lower extremities. In addition to addressing the stretch marks, patients with sagging skin along the arms, may want to consider the benefits of an arm lift. If the legs are more of your problem area, then the addition of thigh liposuction is a great option.
Flanks and Buttocks Stretch Marks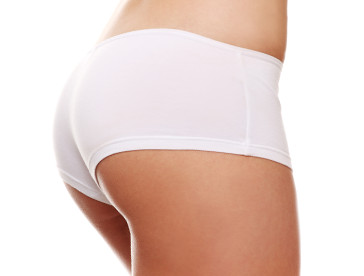 Years of office work can take its toll on your body. Extended periods of sitting puts stress on the skin along your buttocks. Stretch marks may radiate from your backside to your flanks, accentuating the areas most pressurized by tight clothing and restrictive body movement.
Treatment Options
Depending on the severity and location of your stretch marks, Plastic Surgery Specialists may recommend a wide array of remedies including topical solutions, laser resurfacing therapy, radiofrequency, or even surgical options.
Topical Solutions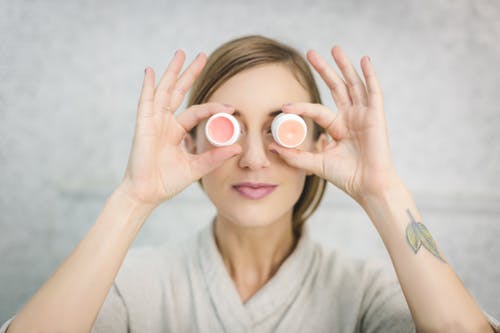 Sometimes, stretch marks can be treated before they fully manifest themselves. If you notice thin skin that is easily irritated or itchy, this may be the precursor to stretch marks. During this period, dermatologists may recommend a topical treatment containing 0.1% retinoic acid, or tretinoin.[3] Clinical trials indicate that topical solutions can reduce the length of burgeoning stretch marks by 14% and slim their width by 8%, on average. When compared to patients who received a vehicle moisturizer that contained no tretinoin, the results were significant. The control group experienced a growth in the length of their stretch marks averaging 10% as well as an increase of 24% in width.
Laser Resurfacing Therapy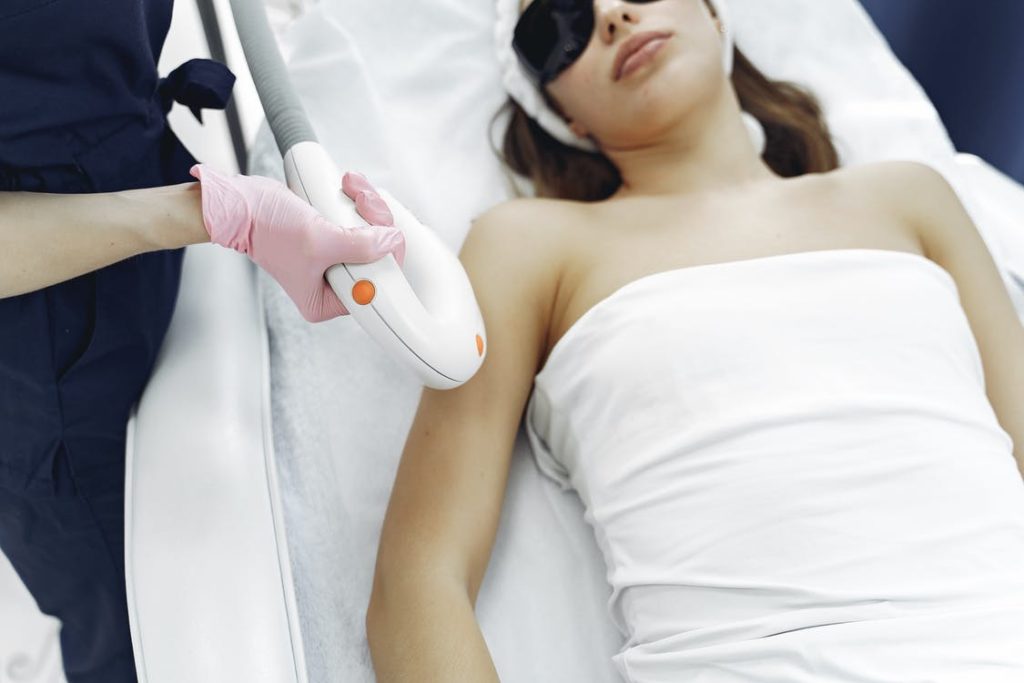 When stretch marks go untreated, they can evolve into deep red and purple hues. To correct this phenomenon, your doctor may suggest laser resurfacing. High-energy bursts of light can target unwanted blemishes and discolorations on and under your skin. Lasers have proven to be highly effective in treating stretch marks, melasma, acne scars, and spider veins.
Radiofrequency for Stretch Marks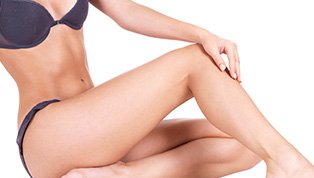 Stretch marks appear when the growth of the skin outpaces the collagen production necessary to adequately support it. To counter this trajectory, doctors may use radiofrequency (RF) technology. By treating the area surrounding stretch marks with RF waves, your medical team can stimulate collagen to fill in the gaps below the surface.
Surgical Options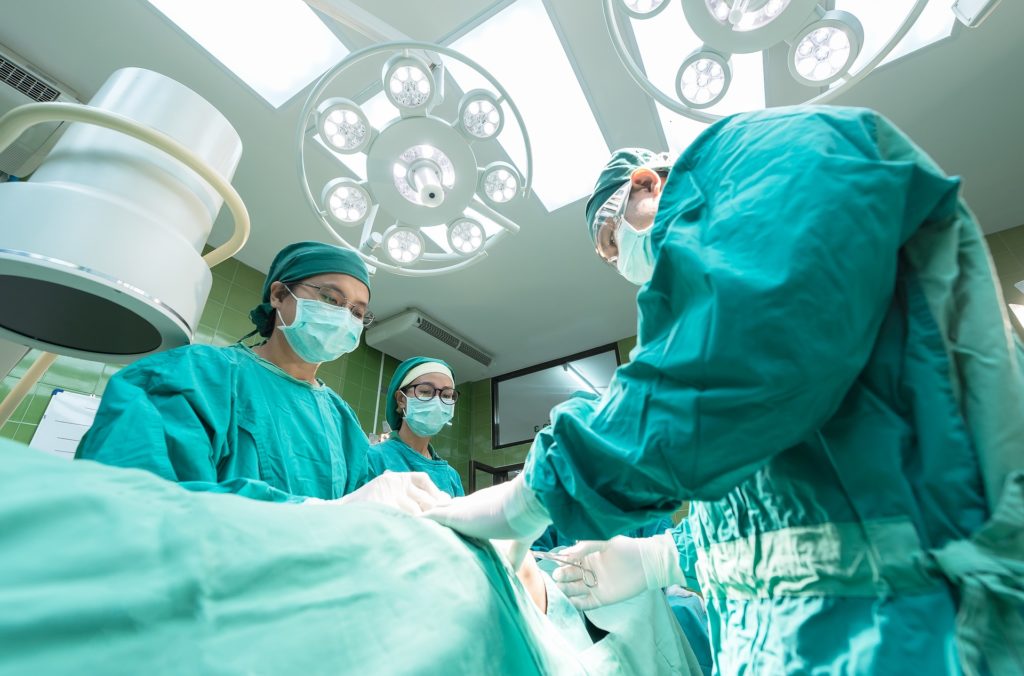 When stretch marks coincide with excess skin, your surgeon may be able to treat both conditions with one efficient procedure. If, for example, stretch marks appear along the belly, your Plastic Surgery Specialists doctor can excise the loose skin where the imperfections manifest. A tummy tuck gently removes sagging skin and tightens your midsection. Then the surgeon will redrape your skin, trimming away stretch marks at the same time.
Benefits of Stretch Mark Revision
Cosmetic appearance shapes our psychology, and vice versa. How you look factors into how you feel, which determines how you project yourself to the world. If you are insecure about your stretch marks, it can inhibit your everyday life. By correcting your stretch marks, you may enjoy a boost in confidence along with the obvious aesthetic benefits of stretch mark revision.
Benefits of Stretch Mark Reduction
Even skin tone
Wear revealing clothes with confidence
Enjoy a youthful appearance
No need to shy away from intimate encounters
Best Candidates
Healthy individuals in the Bay Area with concerns stemming from weight gain, pregnancy, or other life changes may be eligible for a stretch mark revision treatment. Even if your stretch marks date back to adolescence, there are cosmetic treatments that can alleviate the situation.
Consultation 
Before deciding what stretch mark treatment is right for you, schedule a consultation with Dr. Poulos, Dr. Douglas or Dr. Hvistendahl to make an informed choice. After a thorough exam the doctor will be able to recommend the procedure that will be most effective for your particular condition. He'll discuss health risks, concerns, alternatives, and costs. Together, you will arrive at the best solution to your stretch mark condition, be it surgical or otherwise. You should be ready to share your medical history so he can get a thorough assessment of the situation.
To learn more about these treatments or other procedures, feel free visit our blog.
Preparation for Treatment
During your individualized consultation, our trained medical staff will provide you with preparation instructions tailored to your case. In general, you should quit smoking at least four weeks prior to your treatment. Tobacco products are detrimental to skin health and circulation, both of which contribute to an optimal complexion.
You should also arrange for transportation to and from our clinic if you require any sort of invasive procedure. Please follow your provider's directions closely and call (415) 384-9787 with any questions you may have.
The Procedure
To address stretch marks, Dr. Poulos, Dr. Hvistendahl, or Dr. Douglas may take one of several approaches. They will convey their findings during your initial consultation and explain their thinking at every step moving forward. If your condition can be improved using laser resurfacing, then our providers will walk you through the process to let you know what to expect. Non-ablative lasers (those that do not destroy skin cells but rather work below the surface) take about 30 minutes to treat stretch marks. Ablative lasers require more time – approximately 90 minutes – and they may necessitate anesthesia and/or downtime to recover.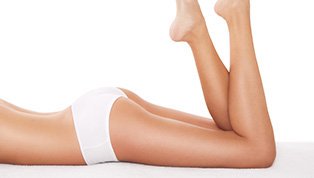 If surgery is the better solution for your stretch marks, one of our board-certified anesthesiologists will administer the proper anesthesia to begin the process. The doctor will then address the stretch marks by tightening, trimming, and removing any excess skin that disrupts your natural beauty. Once he is done, he will close any incisions with sutures, hiding them from view. The entire process may take up to two hours, but the effects are long-lasting.
Recovery
If you undergo a surgical procedure, you may be fitted for a compression garment to wear over your bandages. Please schedule a follow-up appointment according to the doctor's recommendations. We are happy to monitor your progress and celebrate your results.
Combination Procedures
Your anatomy shifts with every stage of your maturity and you deserve to be satisfied with your appearance at every stage of life. There are many ways in which aesthetic plastic surgery can help supplement your wellness routine to ensure health and happiness.
If your breasts have grown larger than you wish, you can avoid developing stretch marks by reversing the condition. A breast reduction surgery removes excess fat and skin to produce a more streamlined and proportionate profile. If stretch marks are appearing along the top of your breasts due to the effects of gravity, a breast lift may be the perfect solution. This procedure trims unwanted skin and repositions the breast to give you a more pleasing silhouette. Breast surgery is just one facet of our mommy makeover suite of procedures. If you struggle with stretch marks, excess skin or unwanted fat, Plastic Surgery Specialists can customize a treatment plan for you.
Over

50,000

procedures performed
Over

75

years of combined experience
Our experienced team of board-certified plastic surgeons combines a unique aesthetic perspective, the ability to listen closely to your needs, and the skills to achieve those desires. This combination sets PSS apart as a world-class plastic surgery clinic, located in Marin County, CA.
Meet Dr. HvistendahlMeet Dr. DouglasMeet Dr. Poulos
Black Diamond
FAQ
How much does stretch mark revision cost in San Francisco?
Every patient deserves her or his own individual diagnosis and treatment. Each case involves hundreds of variables that make it unique. For these reasons, pricing will depend on the specific nature of the stretch marks and the best strategy to correct them. To learn more about costs and credit solutions in the Bay Area, please visit our fees and financing page.
What causes stretch marks?
When the skin expands faster than its underlying collagen can support, stretch marks may appear. This happens most commonly during pregnancy, adolescence, or after significant weight gain. Stretch marks may also be a result of medical conditions such as Cushing's syndrome or Marfan syndrome. If you overuse corticosteroid creams, it can hinder your body's collagen production. In these cases, you may develop stretch marks. Regardless of the root cause of stretch marks, there are solutions. Please contact Plastic Surgery Specialists and tell us how we can help.
References
McDaniel, D. H. (2002). Laser therapy of stretch marks. Dermatologic Clinics. 20(1)67–76. DOI: https://doi.org/10.1016/S0733-8635(03)00046-9
McAvoy, B. R. (2013). No evidence for topical preparations in preventing stretch marks in pregnancy. The British journal of general practice: the journal of the Royal College of General Practitioners, 63(609), 212. https://doi.org/10.3399/bjgp13X665431n
Kang S, Kim KJ, Griffiths CEM, et al. (1996). Topical Tretinoin (Retinoic Acid) Improves Early Stretch Marks. Archives of Dermatology. 132(5):519–526. DOI: 10.1001/archderm.1996.03890290053007