Orbera Gastric Balloon
Conveniently located to serve the areas of Marin, San Francisco, Sonoma and Napa
Lose 3x more weight than diet & exercise alone!
More than 220,000 people worldwide have successfully lost weight and kept if off with ORBERA®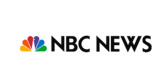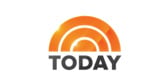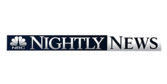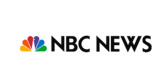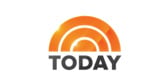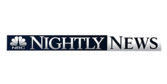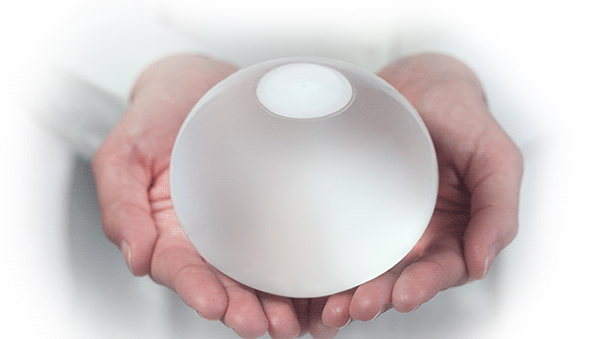 The Orbera gastric balloon is a non-surgical weight loss procedure to help patients better regulate their dietary intake. Throughout our lives, our weight fluctuates. For some, the older they get, the harder it becomes to lower the number on the scale. For many, weight loss may have always been a struggle. If you ask any health and wellness guru for guidance, they usually point to diet and exercise as the two only options to lose weight. While there is no denying diet and exercise are essential for a happy, healthy life, some people don't have the ability to effectively regulate their diet and reach their goal weight. For those patients, we offer a health and wellness program combined with the Orbera gastric balloon for optimal results. By pairing the weight loss program and interventional weight loss balloon, our patients typically lose 2-3x more weight than with diet and exercise alone. Our Orbera Weight Loss Program is one of the most successful in the country. Take the first step towards a healthier you by scheduling a personal consultation at our Marin County offices. Here, we'll assess your weight loss goals and recommend the best approach for your desired results. If you would like to speak with our friendly staff, don't hesitate to call us at (415) 384-9787.
Prioritizing your health seems like a no-brainer, but do we do it? Not always. Imagine losing 30 lbs. What would a confident new you feel like? How easy would it be to keep up with your kids? Or play an extra round of golf? Or really look forward to bikini time at the pool in Cabo?
PSS introduced the Health and Wellness program with gastric balloons to fill the need of patients who come to us desiring surgery but are not ready for it. They are too heavy to get the results they want.*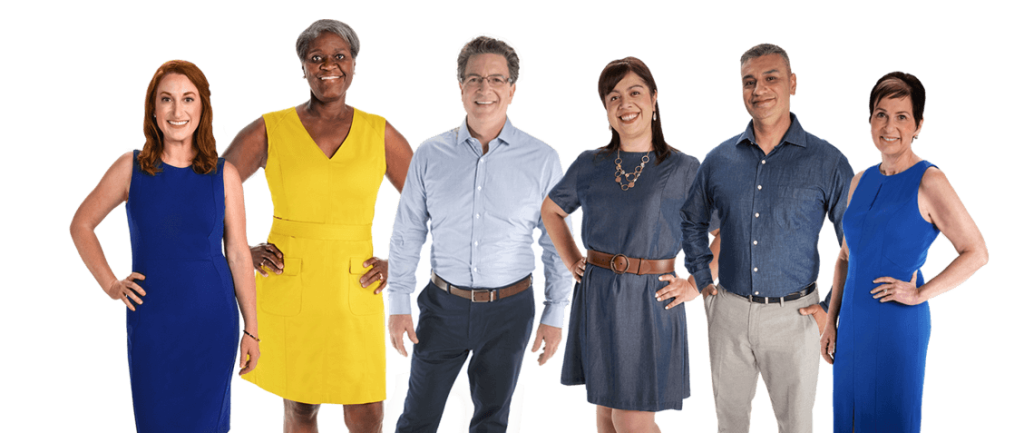 *Results May Vary
The Struggles of Losing Weight
Different seasons of life bring about different struggles. For many, remaining at a healthy, stable weight is a struggle that persists from season to season. Initially, people begin a weight loss journey and see the pounds shed from their bodies. It sure isn't easy. But as they eat healthier and work out more often, the lost weight creates a positive feedback loop that inspires them to stay on track. As they integrate new daily habits, the number on the scale keeps falling. But, over time, the weight loss slows, eventually ceasing altogether. Typically, when people hit this plateau, they haven't reached their goal weight yet. They continue eating healthy and working out, trying to maintain their momentum, but the number on the scale stays unrelentingly the same. As the pounds creep back on, they might get discouraged, give up altogether, and lean into old eating habits with renewed enthusiasm. Eventually, all the lost weight piles back on, bringing some extra pounds too. In 29 long-term weight loss studies, researchers found that more than 50% of the lost weight was regained within two years, and more than 80% of the lost weight was regained after five years.[1] This is often the story for many of our clients.
Not All Fat Is Bad
Now, we can't blame this all on fat. Adipose tissue (fat) plays a vital role in our body's physiology to support our metabolism and fuel our muscles. Without proper adipose tissue, our body is susceptible to serious health conditions like insulin resistance and diabetes.[2] But, too much fat tissue can result in just as severe health conditions like cardiovascular disease and type 2 diabetes.[3] So, finding the right amount of body fat is important when investigating weight loss methods.
Our Expert Approach
We know that it takes about four to six weeks to change a bad habit to a good one. Why is that important? Because we occasionally need a hand in the first part of the weight loss journey; to change habits, to get us through.* For this reason, we introduced the gastric balloon concept to our practice.
As you begin to see the effects of calorie reduction, we teach you new eating habits that change your long-term health profile.* The balloon is a temporary intervention, literally. It sits in the stomach and occupies space, preventing overeating.* While developing healthier eating habits, this device helps keep you on the straight and narrow, feeling good, but full, with smaller amounts of food.*
New exercise and eating habits are the only answer to sustained weight loss and stabilization. Gastric balloons are a temporary help to solve a "lifestyle" problem.* These balloons are placed without any need for surgery and removed just as easily.* They can be uncomfortable initially, but that feeling typically goes away within the first week.*
*Results May Vary
A Roadmap To Long-Term Weight Loss
The partnership program included with the balloons is the Health and Wellness program. This program, led by our Health and Wellness Director Bethany, is your roadmap to successful, long-term weight loss.*
As you make the decision to lose weight and lighten your life, we will be with you every step of the way. Our support program continues a full six months after the balloons are removed.
As an aesthetic surgery practice, we are here not only to make you look good but feel good.* If your goal is to Reshape Your Life, we also offer you a 10% discount on any surgery for a year after your balloon program. Those who come to us with a desire for a Mommy Makeover or Tummy Tuck may be disappointed when the doctors recommend a weight loss program before reshaping with surgery. This recommendation is for your health and wellbeing. We want your surgery to be effective, transformative, and ultimately to allow you to achieve your goal; a healthier, more fit, shapelier, and happier you.*
*Results May Vary
Please contact us so we can walk you through your choices and begin your health and wellness journey.
Success Stories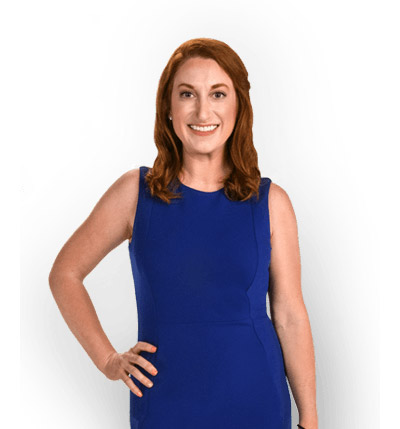 MARY LOST 43 LBS.*
"ORBERA® made the difference when nothing else could."
Before ORBERA®, Mary wasn't happy with herself. She didn't enjoy how she looked or how she felt. She didn't even recognize who she was anymore. After some research, Mary knew that ORBERA® was for her. Now, she's 43 lbs lighter and happier than ever.
DAVID LOST 50 LBS.*
"The change in me is unbelievable. I went from the worst point in my life, to the healthiest and happiest that I have ever been."
David was having several of the hardest years of his life. As a result, he gained 50-60 lbs – seriously endangering his health. With help from the ORBERA® gastric balloon, David ditched his unhealthy behaviors and lost over 50 lbs!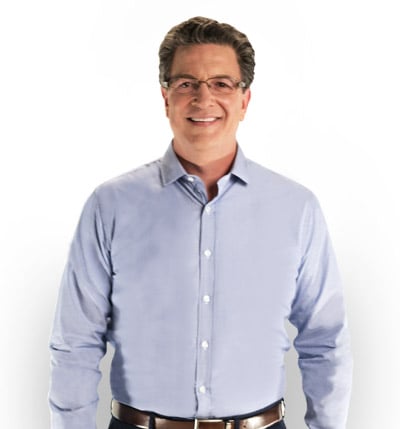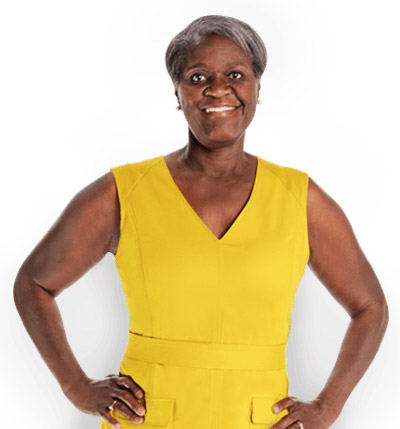 CLARA LOST 70 LBS.*
"ORBERA® saved my life!"
With the scale slowly approaching 300 lbs, Clara knew she needed to make her health a priority. With a lot of hard work and determination, she now leads a healthy lifestyle and is extremely active. After losing 70 lbs with the ORBERA® gastric balloon, Clara is now a role model for her entire family.
ANDREW LOST 30 lbs.*
"I lost 30 lbs. with ORBERA® and kept the weight off for 5 years."
Andrew wasn't happy with himself. Andrew would look in the mirror and wonder if the day would ever come where he would feel comfortable in his own skin. Andrew believes trying ORBERA® was a changing point in his life.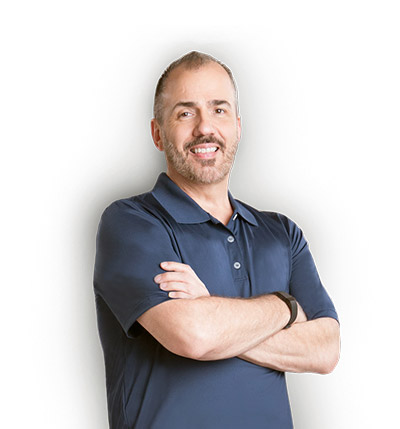 Candidates
Patients who respond well to Orbera are typically those who:
Have tried to lose weight before with little to no success
Have realistic expectations as to what Orbera can do
Are willing and interested in changing their eating habits before and after Orbera
Are willing to meet with us for the next 12 months for health and wellness check-ups
Have experienced life-long struggles managing their weight
Are eager to see how we can help them lose 3x more weight than diet and exercise alone!
About The Experts at PSS
Opening in 2007, Plastic Surgery Specialists (PSS) has grown to include multiple board-certified surgeons and a team of over 20 medical practitioners. With our surgical cosmetic solutions, newly added MedSpa, and weight loss specialties, we proudly serve Marin County with the best care and services possible. Over the years, our practice has gained a reputation for giving our patients their desired cosmetic appearance while informing and educating them along the process. And we are excited to bring those same qualities to your initial consultation. We understand weight loss is a deeply personal journey that comes with a rollercoaster of hills and valleys. At PSS, we are proud and committed to helping you leave our care feeling and looking better than you arrived.
Personal Consultation
Preparation
After we approve you for the Orbera gastric balloon, we will give you a list of preparatory steps to follow between your consultation and your Orbera procedure. These instructions will include:
Come to your procedure with an empty stomach.
Fill all prescriptions beforehand.
Designate a caregiver to drive you home. While Orbera is performed in-office and only requires mild sedation, you will not be fit to drive yourself home following the procedure.
Procedure
We will begin your procedure by giving you the appropriate sedation. Next, we will use an endoscope to position the Orbera gastric balloon inside your stomach. We then fill the balloon with a purified saline solution. After we remove the endoscope, the balloon sits in the middle of your stomach. This is a fairly quick procedure, so you will be able to go home and rest pretty soon after.
Keeping You On Course
Over the next six months, we will meet with you to check in on how you've acclimated to the Orbera balloon and dietary changes. It may take a few days until you can introduce exercise. The balloon won't feel painful but may feel a little awkward. This feeling will subside over the coming days. During your meeting with our patient coordinator Julia, she will make sure your vitals are in line and note your weight loss. Your coach Cameron will help you examine any psychological barriers that may have blocked previous weight loss attempts. With tools and strategies, we will help you be ready to continue leading a healthy lifestyle after removal of the Orbera balloon.
What is the Weight Loss Program?
We know that excellent support is the mainstay of any program. Our weight loss program director has years of experience working with people who are longing to get control of their body and shape their life, on many levels.
Our program includes coaching, and supplements or hormone balancing to correct imbalances that may impede your success. Understanding energy input (good food) and output (fitness training), and the behaviors that get in our way, PSS gets results where others fail. In addition to a well-structured, long term plan for weight loss, we have gone a step further to provide a jumpstart that so many are in search of. It's called Gastric Balloon Technology. The balloon is inserted endoscopically and left to occupy space in the stomach for 6 months. We've seen patients lose as much as 25-75 lbs. In this period. With our support, patients have learned new behaviors and made weight loss permanent and created a healthier long-term lifestyle.
Our Philosophy
Every body is different. We empower our patients entering into the weight loss journey with the knowledge they need to make lifelong changes. We do this by listening carefully to their history, challenges and hope for change. Armed with a better understanding of the roadblocks to weight loss, our patients become excited about their transformation. Understanding the connection between gut health and metabolic function is critical, and solving that problem with probiotics and diet changes can greatly benefit weight loss. Testing biomarkers to scan for deficits like key vitamins and mineral create an all-around healthier body. We believe success is achieved with an individualized plans for each patient. It is why our program succeeds where others fail.
Counseling and Compliance
We support our patients and answer questions that come up throughout the journey. Our Weight loss coach Cameron is available for support 24/7 via text, email and phone. She has over 20 years experience helping people lose weight and keep it off. Keeping track of food, monitoring weight and fat loss are key motivators for program. Our Patient Coordinator Julia will schedule regular Inbody scans to ensure steady progress and track results. The Inbody 570 scale accurately measures numerous data points like specific areas of body fat and muscle ratio to help patients understand, and get excited about their progress.
How Much Does an Orbera Gastric Balloon Cost in Marin County?
*Results May Vary
How to Find Us
Plastic Surgery Specialists is known throughout the Bay Area for our excellence and expertise. Choose your area below to get accurate, easy-to-follow directions to our center.
FAQ
What is an Orbera gastric balloon?
The Orbera gastric balloon is a weight loss solution that satiates hunger quicker, causing the patient to eat less and slow down digestion, thereby losing weight. When compared to hunger and exercise, Orbera helps patients lose 2-3x more weight!
References
Hall, K. D., & Kahan, S. (2018). Maintenance of Lost Weight and Long-Term Management of Obesity. The Medical clinics of North America, 102(1), 183–197. https://doi.org/10.1016/j.mcna.2017.08.012
Garg A. (2011). Clinical review#: Lipodystrophies: genetic and acquired body fat disorders. The Journal of clinical endocrinology and metabolism, 96(11), 3313–3325. https://doi.org/10.1210/jc.2011-1159
Ohlson, L. O., Larsson, B., Svärdsudd, K., Welin, L., Eriksson, H., Wilhelmsen, L., Björntorp, P., & Tibblin, G. (1985). The influence of body fat distribution on the incidence of diabetes mellitus. 13.5 years of follow-up of the participants in the study of men born in 1913. Diabetes, 34(10), 1055–1058. https://doi.org/10.2337/diab.34.10.1055