Chin and Cheek Implants
Conveniently located to serve the areas of Marin, San Francisco, Sonoma and Napa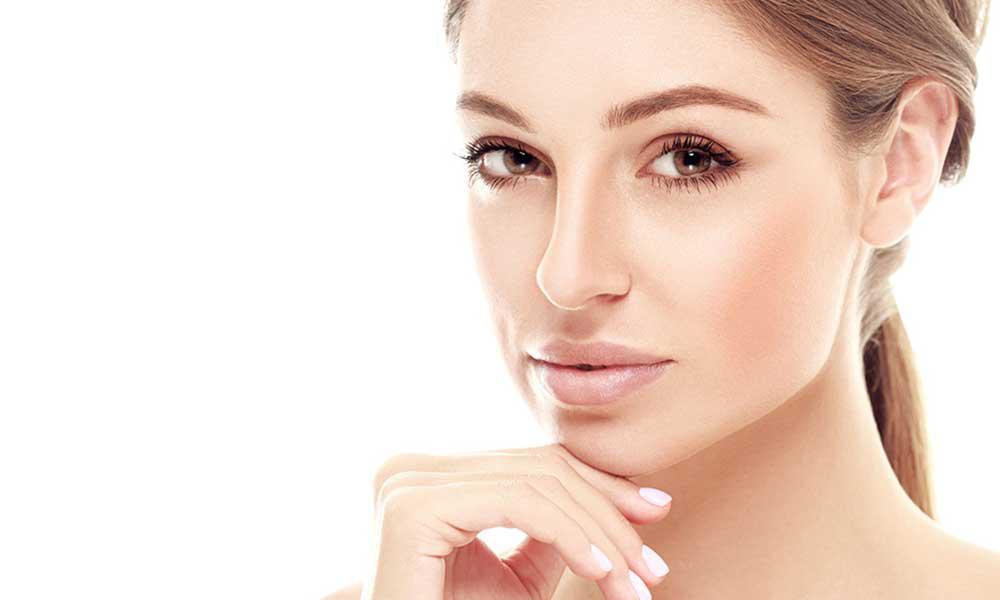 A facial implant procedure is a permanent way to attain a more beautiful visage. Chin and cheek implants can redefine and sculpt the face to correct any imbalances. They can also enhance your appearance by creating a more proportionate facial structure.
What are Chin and Cheek Implants?
We all have to accept that we get older. That doesn't mean we have to accept all the effects of aging. You can choose to age gracefully. A more harmonious and balanced face can be achieved with facial implants such as chin or cheek implants. Cheek implants re-establish the upper facial structure and improve the heavy look of the lower face. Patients from Marin and the North Bay come to us for chin implants to improve lower facial structure and solve the "disappearing chin" or a chin that sinks into the neck with little or no definition. Plastic Surgery Specialists have the experience to perform safe and effective facial implants.
If you are considering getting chin or cheek implants and live in Marin County or any part of the northern Bay Area, schedule a consultation with Plastic Surgery Specialists today. Contact us at (415) 925-2880.
We are Naturally Asymmetrical
No human's face is perfectly symmetrical. Even beautiful faces that appear symmetrical have subtle differences between the left and right sides. Facial implants help bring balance to your face while sculpting and refining facial contours in a more aesthetically pleasing fashion. A sculpted, contoured, and youthful-looking face has long been considered the 'ideal' beauty standard. Facial contouring is accomplished by the strategic placement of silicone implants through tiny incisions. A well-defined jawline, sculpted cheekbones, and balanced facial features are some essential elements of an attractive appearance. One overlooked detail in beauty standards is the volume in the middle part of the face. Youthful faces possess sufficient midfacial volume.[1] Chin and cheek implants can add facial volume and refine emotive contours.
Before and After Photos
Benefits of Facial Implants
Facial implants can be inserted to improve the contours of the face and create more definition along the jawline and upper cheek.
Key Benefits of Chin and Cheek Implants
Sculpted and toned look
More youthful appearance
Reduced appearance of fine lines and wrinkles
Improved profile
Increased facial balance
Rebuild your countenance after an accident[2]
Best Candidates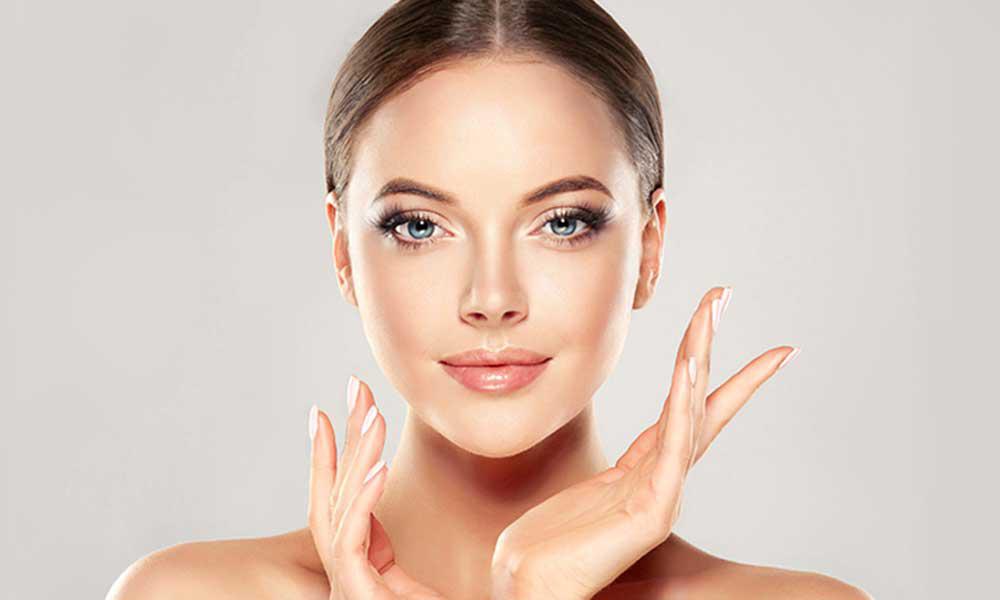 Candidates for cheek surgery should be healthy men and women who have lost tissue volume in the mid-face area or who simply desire a more prominent cheek contour than the one they were born with. Candidates for chin implant surgery will have a receding chin or a chin that is not in proportion with their other facial features.
All candidates should know that cheek and chin implants come in many shapes and sizes for both men and women. They can be further customized for each individual. Using state-of-the-art Vectra 3D Imaging technology, Plastic Surgery Specialists can even show you how you will look with different implants, which helps enormously when making decisions about facial structure. Candidates for chin and cheek implants should be in good health and have reasonable expectations.
During the consultation, one of our medical assistants will create an image of your face with our state-of-the-art Vectra 3D imaging system. This will allow the doctor to map the dimensions of your chin and or mid-face. After you discuss the changes you desire with your doctor, you'll be able to visualize your results. This imaging system allows the doctor to modify the image to accurately reflect the surgical changes and outcomes, and give you a better idea of the results that you can expect.
You may not be a good candidate for facial implants if:
You are a heavy smoker. Smoking increases the risk of complications.[3]
You are obese.
You have serious health conditions including diabetes, heart conditions, or very high blood pressure.
Your Consultation with Plastic Surgery Specialists
During your consultation, you'll get the opportunity to ask your surgeon any questions you might have. In return, they will provide you with all the information regarding facial implants and potential alternative procedures. Your surgeon will ask about your medical history, your cosmetic goals, and your expectations. Together, the two of you will devise a treatment strategy to achieve your goals in the safest and most effective fashion.
Over

50,000

procedures performed
Over

75

years of combined experience
Our experienced team of surgeons combine an aesthetic perspective, the ability to listen closely to your needs, and the skills to achieve those desires. This combination of talent is a hallmark of a world-class plastic surgery clinic, located in Marin County, CA.
Meet Dr. HvistendahlMeet Dr. DouglasMeet Dr. Poulos
Black Diamond
Preparation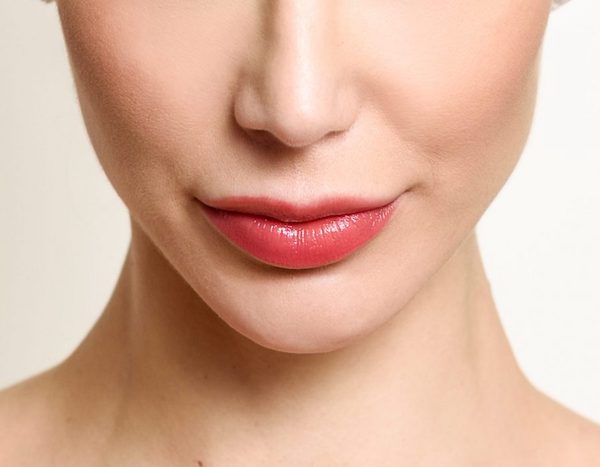 Dr. Poulos may ask you to make lifestyle changes in the weeks prior to surgery. For instance, you may be asked to refrain from smoking for several weeks before your surgery and weeks to months after your surgery to ensure optimal results. Mention any allergies you might have during your initial consultation so Dr. Poulos can customize your treatment plan to best suit your circumstances.
All facial implants are performed at The Greenbrae Center. Our surgery center is fully certified by The American Association for Accreditation of Ambulatory Surgery Facilities, Inc. (AAAASF), the gold standard in operating room accreditation.
Facial Implant Procedures
Facial implant surgery is designed to restore facial tissues by inserting implants into the skin through a small incision. Facial implants are typically part of a complete facelift or other surgical procedure, but can also be placed independently to enhance or sculpt key facial compartments. Implant procedures are typically performed under local or general anesthesia by board-certified anesthesiologists.
Cheek Implants
We usually insert cheek implants through an incision in the mouth, in an area above the gums. The implant is inserted into a small 'pocket' to create a natural look. After the cheek implants are inserted, the face may be wrapped and bandaged to promote faster healing.
They can then be manipulated into the desired position. The tissue layers are closed around them with dissolvable sutures to keep them in place during the procedure. In some instances, it may be desirable to insert check implants through an incision made in the area of the lower eyelid. A final incision point is sometimes the scalp, in the temple area where any scarring will be covered with hair. For patients for whom cheek implants are a component of a more extensive Facelift procedure, there are additional insertion options.
Chin Implants
Chin implants require inserting implants through the mouth near the lower lip, or directly under the chin area. These implants augment and strengthen the natural shape of the chin. In some cases, the procedure gives the chin more prominence. In other cases, the implants encourage facial harmony and youthful intensity. The seasoned professionals at Plastic Surgery Specialists know how to safely place implants which is very important to achieve the results you desire.[4]
Recovery and Results
Cheek and chin implant surgeries require either local or general anesthesia. They can take under an hour, depending on various circumstances, and are usually performed on an outpatient basis. However, there may be instances when it is best to be monitored overnight. Facial implant patients should usually avoid expressive and animated talking for 48 hours.
Chin and Cheek Implants are increasingly popular because they require a relatively simple surgery and they produce predictable, long-lasting, and highly satisfying results.
With both chin implants and cheek implants, tape may be placed on the area of the implant to keep the implant stable should any swelling ensue. Ice may be needed if swelling is considerable. Sutures placed in the mouth usually dissolve in a few weeks. Any external sutures will need to be removed by your doctor at a follow-up visit. For those with oral incisions, we recommend a soft diet for a few days.
Complementary Procedures
Facial implants are typically performed as part of a facelift or other facial rejuvenation procedure. Depending on your goals, you may want to inquire about other facial rejuvenation procedures. You may want a brow lift to reduce "worry lines" or "frown lines". If you want facial implants to strengthen your jawline, a neck lift may be appropriate to help correct a "double chin" or "saggy jowls".
What is the Cost of Facial Implants in Marin County?
The cost of facial implants will vary depending on your own personal goals and the treatment plan you and your plastic surgery specialist settle on. To make sure financial obstacles don't delay your journey to the face you want, Plastic Surgery Specialists offer multiple financing options.
FAQ
Are facial implants safe?
Yes. Facial implants are considered safe procedures by the AMA and ABPS. You further minimize any risk of complications by choosing a highly reputable surgeon from Plastic Surgery Specialists who operate in an AAAASF-certified operating room.
Are facial implants permanent?
Facial implants using alloplastic materials such as silicone or polythene are considered permanent changes to your facial features. It is possible to have facial implants removed. However, it's important to consult with your surgeon as the removal process might result in sagging or loose skin.
How do I know if a facelift, brow lift, neck lift, or facial implants are required?
This depends on the artistic vision of the surgeon and the goals of the patient. One would never correct the right half of the face and not the left. In a similar fashion, correction of the upper face alone, no matter how skillfully done, will remain out of balance with major aging changes in the lower face or neck. The key is selecting the appropriate procedure for the appropriate patient. Modern facial rejuvenation relies less on tightening the skin and more on volume replacement. Once facial balance is restored, the complexion must be addressed. Laser resurfacing can eliminate unsightly blemishes and fine-line wrinkling, which greatly enhances the results
Will I be able to feel the implant?
Normally the implant will become incorporated into your tissues and cannot be felt.
References
How to Find Us
Plastic Surgery Specialists is known throughout the Bay Area for our excellence and expertise. Choose your area below to get accurate, easy-to-follow directions to our center.