Visible Vein Treatment – Sclerotherapy
Conveniently located to serve the areas of Marin, San Francisco, Sonoma and Napa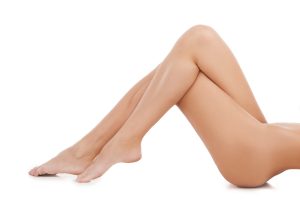 Visible veins just beneath the skin, called spider veins or varicose veins, can be an eyesore and are extremely common in otherwise healthy individuals. Sclerotherapy is a safe, simple, and effective solution that leaves your skin vein-free in a little under an hour!
What is Sclerotherapy?
Sclerotherapy is a proven treatment that works to erase visible leg veins, spider veins, and varicose veins. The treatment is non-surgical and is performed on an outpatient basis, so you will be on your feet and able to go home as soon as the procedure is complete. With this treatment, you can permanently remove specific, visible veins, spider veins, and varicose veins for a natural, healthy, vein-free appearance. At PSS, we perform this treatment with a laser on small spider veins only.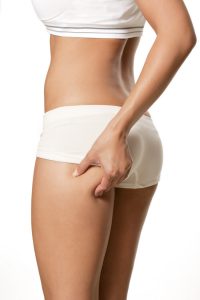 Specialized formulations of a saline solution (which is essentially salt water) are injected into the visible veins. The active ingredients in the injection constrict the walls of the vein, effectively shutting them down and triggering the body to absorb them over time.
Sclerotherapy is recommended to those who are dissatisfied with the appearance of leg veins, spider veins, or telangiectasias on the face or body. Individuals who experience soreness, swelling or redness in the areas around their visible veins can find relief through sclerotherapy treatment.
Best Candidates
If you are in otherwise good health and are bothered by the appearance of spider veins, and visible veins on the legs, face or body, you can benefit from sclerotherapy treatment. Sclerotherapy is highly effective and safe for treating any type of abnormally visible vein.
You may be an ideal candidate for sclerotherapy if:
You are not currently pregnant or breastfeeding
Have realistic expectations of your treatment
You want to eliminate the appearance of visible veins on your legs, face, or body.
Sclerotherapy is an excellent method for removing unsightly veins for both adult men and women. It is a straightforward, proven technique that has been used for nearly 100 years. Today's modern sclerotherapy techniques can deliver vein-eliminating results right before your eyes during treatment.
The best way to determine if sclerotherapy is right for you is by scheduling a consultation with our experienced vein-treatment staff at PSS.
Consultation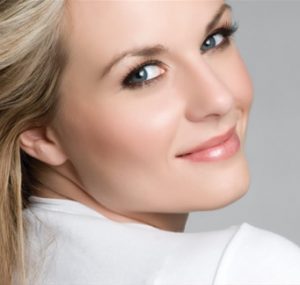 Each person's body is affected by visible veins in its own way and the best treatment for one person may not produce the same result for another. Consultations are personalized, comprehensive vein examinations that will help you determine a specific treatment plan.Our experienced vein specialists will meet with you one-on-one to discuss your goals. Together, you will go over each step of the sclerotherapy treatment experience, preparation steps, and recovery. You will be able to point out specific varicose veins and a customized treatment plan will be tailored to your body. At the end of the consultation, you'll receive a personalized cost breakdown.
Over

50,000

procedures performed
Over

75

years of combined experience
Our experienced team of board-certified plastic surgeons combines a unique aesthetic perspective, the ability to listen closely to your needs, and the skills to achieve those desires. This combination sets PSS apart as a world-class plastic surgery clinic, located in Marin County, CA.
Meet Dr. HvistendahlMeet Dr. DouglasMeet Dr. Poulos
Black Diamond
Types of Visible Veins
Most people will notice two types of visible veins, larger varicose or tiny spider veins. Visible veins can appear anywhere on the body but are usually apparent on the legs, nose, neck, and face. Varicose veins are larger, raised blood vessels that are visible through the skin. Spider veins are smaller, sprawling networks of veins that are usually red, or purple. Spider veins also known as telangiectasia are commonly found on the nose, chest, or face.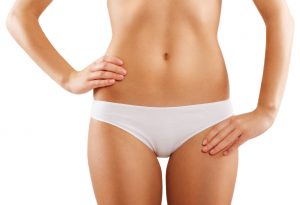 Overall, visible veins impact about 60% of adult men and women. Spider veins tend to appear in women more often than in men at a rate of nearly double. With larger varicose veins, sometimes a throbbing pain or cramping in the legs may occur, but typically these are not a danger to your health. The experienced team at Plastic Surgery Specialists are experts in spider vein treatments and have partnerships with varicose vein experts for addressing deeper vein problems.
What causes Visible Veins?
Risk factors for developing visible veins:
Sedentary lifestyle
Aging
Heredity
Obesity
Stress
Hormonal fluctuations during pregnancy, puberty or menopause
Constipation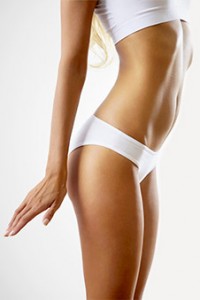 Over time, the system that delivers the blood supply to our bodies may weaken. Our circulatory system delivers oxygen-rich blood from the lungs to the rest of the bodies. Pushing blood from the heart all the way to the extremities is an intricate process that uses valves to prevent backflow. The valves are especially important for blood flow leaving the legs and extremities and returning to the heart.
When these valves become overworked, blood flow that moves up your legs, for example, may be prone to pooling. The congestion increases vein pressure, which ultimately leads to bulging and twisting that is prevalent with varicose veins. Veins that are closer to the surface of the skin are not as well protected by muscle, which leaves them more vulnerable to become varicose or spidering.
Other factors such as pregnancy, obesity, constipation, and a sedentary lifestyle are known risk factors for developing varicose veins. Muscles that are in poor condition and overall poor heart health can lead to weakened blood-pumping action of the circulatory system. Sitting with your legs crossed for long periods of time is also known to worsen the appearance of varicose veins.
Working outdoors and too much exposure to the sun can also put you at risk for developing spider veins and varicose veins. Regular exposure to high heat and the sun's ultraviolet rays without adequate sun protection causes the release of harmful free radicals in the skin. Not only does this lead to spider vein development, but it also speeds the effects of aging on the skin.
How Does Sclerotherapy Work?
Sclerotherapy is performed by injecting a sclerosant, which is a solution mostly made of a specific saltwater solution. Different concentrations are available depending on the type and size of the vein to be treated. The formulation of saltwater, when injected into veins, breaks down the internal lining of the vein, setting in motion your body's clotting reaction.
Eventually, the clotting action closes off the treated vein and your body naturally reabsorbs it.
The Procedure
A sclerotherapy treatment is performed in our state-of-the-art office and each session can be completed within an hour. For treatment of larger varicose veins or widespread networks of spider veins, multiple treatment sessions may be required.
Local anesthesia or a topical numbing agent may be used to numb the treatment area and ensure you are comfortable. A small-gauge syringe called a butterfly needle is typically used to inject the salt solution directly into the spider veins. You may notice that the visible veins immediately disappear as they are injected. Some individuals report a tingling or mild itching during injection. To improve blood flow, you may be asked to move your ankles or a light massage may be applied.
Each vein will be directly injected with the solution until the desired result is achieved. Even large areas requiring multiple injections can be treated during the same session.
Results and Recovery
Smaller vein networks can disappear as soon as they are injected, but some redness and bruising can appear. Sclerotherapy is highly effective, however some veins may require two or three treatment sessions to completely disappear.
Once the session is complete, compression garments or compression stockings must be worn at all times during the first 72 hours to assist with healing. After the first three days, the compression garments only need to be worn during the day. Wearing compression garments after treatment ensures blood does not return to the treated veins and the best results are achieved.
You should avoid vigorous exercise for the first three days, but you must walk around for 20 minutes a day to keep blood flowing.
Heavy lifting or intense physical exertion should be avoided for at least a week, but you may otherwise get back to your routine as soon as possible. You should not sit for long periods of time for the first three days after treatment. A long plane flight or car ride is not recommended directly after treatment. Veins could take from between one to six treatments to fully resolve. There will be a follow-up assessment a week after for follow-up care. Additional treatment sessions are usually scheduled six weeks out from your initial treatment.
Cost
We will do a thorough assessment of your areas of concern, and come up with a plan. Typically treatment is a single session but, occasionally, veins have to be retreated. You will receive an accurate quote for treatment at the end of your consultation. PSS offers convenient financing options designed to fit a wide range of budgets.
To learn more about sclerotherapy or get started on your treatment, schedule your consultation today.