Liposuction and Renuvion
Conveniently located to serve the areas of Marin, San Francisco, Sonoma and Napa
Liposuction with Renuvion is a body contouring procedure that removes excess fat while tightening the skin. Traditional liposuction has always been great for targeting unwanted fat deposits, but after the fat has been removed, some patients are dissatisfied with the loose, hanging skin that is a result of liposuction. By combining liposuction with Renuvion, Plastic Surgery Specialists have created a way to solve this dilemma. Harnessing the power of cold plasma energy, Renuvion causes dramatic skin contraction with a precise stream of energy. Renuvion is engineered to deliver RF energy and cold plasma to tighten skin without creating injury to surrounding tissue. When used in conjunction with liposuction, Renuvion offers our patients better, more contoured results. It is so effective at improving results we recommend it for virtually all our Liposuction patients. If you would like to learn about how Renuvion can restore your skin's elasticity, please schedule a personal consultation at our Marin County office. To reach our offices, please call (415) 925-2880.  
Before & After Photos
Before and After Photos
Why Liposuction
Even with diet and exercise, many of us have problem spots that will not go away. Unfortunately, the choices for targeting and eliminating fat deposits are limited. Non-surgical options include Coolsculpting, which freezes fat and can be effective for those who don't want to undergo surgery. However, this technology cannot be used for some spots on the body and can't precisely remove fat. Hard-to-lose areas of fat are made up of subcutaneous fat. This fat sits under the skin and is the easiest fat to lose through diet and exercise. Our body uses visceral fat to prevent heat loss, protect vital organs, and act as a protective cushion against external stressors.[1] Because it is used by the body differently than other types of fat, visceral fat is incredibly resilient to a proper diet and exercise regimen.
Through advanced liposculpture techniques and technologies, our board-certified plastic surgeons can sculpt away fat from your:
Arms
Legs
Buttocks
Abdomen
Breasts
Back
Love handles
Face
Chin
Neck
Why Renuvion
Renuvion is a trailblazing skin tightening device that utilizes the power of cold plasma energy to restore lax skin. This cold plasma energy is created when radiofrequency waves energize with helium gas.[2] When applied to lax skin, the thermal energy from the cold plasma instantly contracts the skin and stimulates collagen receptors in the dermis. These receptors produce less and less collagen as you age, resulting in a gradual loss of skin elasticity and moisture.[3] Rebuilding new collagen, the skin's inner scaffolding, tightens and restores volume.[4] While the tissue contracts initially due to Renuvion's thermal energy, results will continue to improve [5] This tightening under the skin's surface cause wrinkles and fine lines to diminish and return your skin's youthful bounce.
Why Liposuction + Renuvion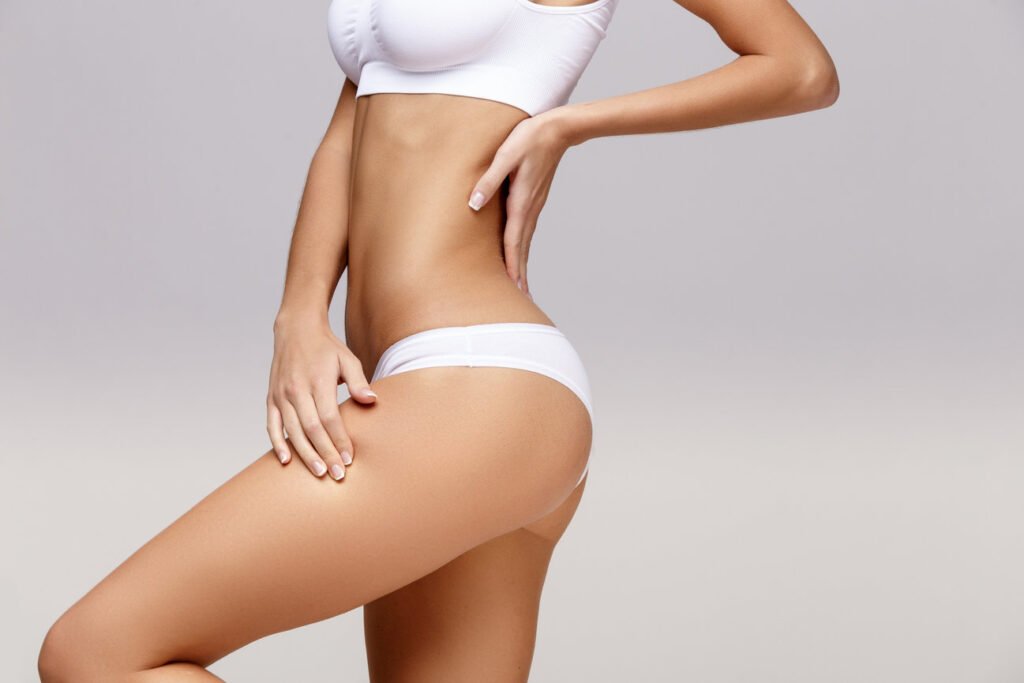 After liposuction, you will notice problem areas have been reduced but loose skin now affects the area. This loose skin occurs because fat has stretched the skin, which becomes inelastic and can no longer retract to fit the contours of muscle tissue beneath.[6] However, when paired with the collagen-boosting effects of Renuvion, you can see fat loss and skin tightening working in tandem.
Liposuction and Renuvion are appearance-transforming procedures in their own right, but together they can optimize your body contouring results. If you would like to see how liposuction plus Renuvion can improve your physique, please schedule a consultation at our San Francisco office today!
Candidates
When it comes to liposuction and Renuvion, some patients might need only one or the other to achieve their desired results. We will assess your individual concerns, and examine skin elasticity in areas to be treated. From there we will help you plan a course of action. Also, while they do have similar specifications to qualify, you will need to meet the unique requirements for both procedures to be approved.
For Renuvion, approved patients are generally healthy and have mild to moderate skin laxity in the same areas as their unwanted fat deposits. If you have experienced massive weight loss and have what we deem to be extreme skin laxity, then we may recommend a different, more involved procedure like a full-body lift or tummy tuck.
Consultation
After scheduling your consultation with our front office, you will meet with one of our three expert plastic surgeons. Collectively, Dr. Poulos, Dr. Douglas, and Dr. Hvistendahl share 75 years of experience. With their combined knowledge, experience, and expertise, they can masterfully guide you through to your desired, aesthetic results. During your consultation, we will physically examine the areas that you'd like to treat and review your medical history to determine whether you are a qualified candidate for liposuction and Renuvion. Learning your wants and expectations for your procedure will help us orchestrate a personalized treatment plan to achieve your desired results. To prepare for your procedure, we will give you a list of preparatory steps that should be closely adhered to in the interim between your consultation and operation.
Procedure
On the day of your procedure, we will administer local or general anesthesia. Liposuction is an outpatient procedure that should only take a couple of hours to complete – this will depend on the size and density of the target area(s).
First, we will make tiny incisions around the target tissue. Next, we will liposculpture away the target fatty tissue through either SmartLipo, suction-assisted liposuction, or VASER Hi-Def liposuction. During your consultation, we will decide which approach is best for your desired, aesthetic results. These liposculpture techniques optimize the amount of fat we can sculpt away while also decreasing necessary downtime. After we have removed the unwanted fatty tissue, we will then gently insert the Renuvion device in the same, small incisions. The Renuvion device then delivers thermal energy to coagulate the tissue, including the underside of the dermis, and contracts collagen/tissue to reduce skin laxity.[2] The stimulation of collagen production helps revitalize and reinforce the skin's inner structure. After the skin tightens to fit the contours of the newly shaped area, we remove the Renuvion device and suture the incisions. Once we are done, you are free to go home to focus solely on recovery.
Recovery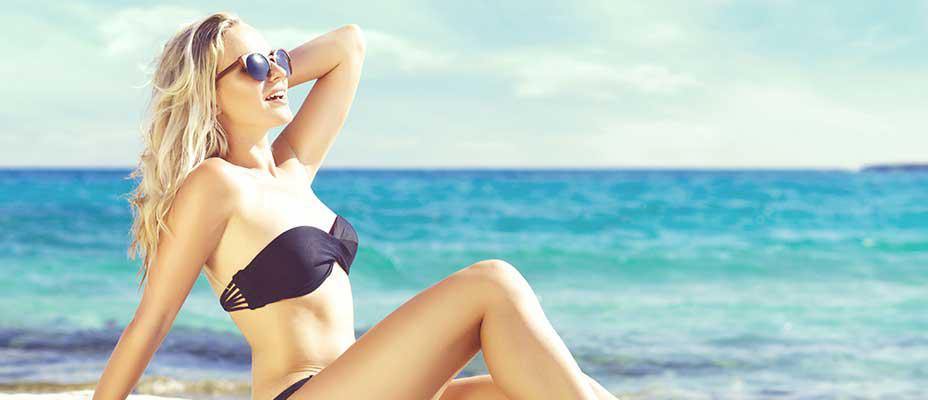 The length of your recovery time will depend on which liposculpture procedure we utilized during your treatment. At Plastic Surgery Specialists, we use the most advanced and efficient liposculpture technologies in the plastic surgery field. These technologies have drastically shortened necessary recovery time for patients. When downtime used to be gauged in a matter of months, with these technologies, we can speak about downtime in a matter of days.
Most patients return to their normal activities or work in just a few days. It is important to continue to wear the compression garment we gave you for the next 1 to 3 weeks.
Cost
The cost of your procedure will vary depending on the size, density, and amount of areas treated. All these factors will be discussed and determined during your consultation. What makes your experience at Plastic Surgery Specialists unique is the surgical extras we include with every procedure. The quote we will give you includes but is not limited to:
Pre-operative visits to prepare you mentally and physically for this exciting new journey.
All Board-Certified Doctor Fees, which include a surgeon, assistant, and anesthesiologist.
All of your Gold Standard Accredited Operating room costs.
Surgical garments and follow-up visits.
If your procedure includes a Fat Transfer, we enhance your outcome by mixing PRP (platelet-rich plasma) to optimize the quality of the fat and lessen your recovery time.
FDA-approved Gel Implants if implants are required.
A $450 complimentary Botox treatment for you and a friend.
Two complimentary laser scar treatments to assuage the sight of any scar tissue lingering from your procedure.
Two complimentary post-operative wellness treatments to promote faster healing, remove toxins, minimize bruising and swelling, strengthen your immune system, and enhance cellular immunity.
While some additional services may be added, you will receive a finalized, total cost during your consultation. If you would like to learn more about pricing, please give our office a call at (415) 384-9787.
References
Chait, A., & den Hartigh, L. J. (2020). Adipose Tissue Distribution, Inflammation and Its Metabolic Consequences, Including Diabetes and Cardiovascular Disease. Frontiers in cardiovascular medicine, 7, 22. https://doi.org/10.3389/fcvm.2020.00022
Gentile R. D. (2020). Renuvion RF-Helium Plasma for Subdermal Skin Tightening, Facial Contouring, and Skin Rejuvenation of the Face and Neck. Facial plastic surgery & aesthetic medicine, 22(4), 304–306. https://doi.org/10.1089/fpsam.2020.0070
Ganjoo A. Aging skin. In: Venkataram M, ed. ACS(I) Textbook on Cutaneous and Aesthetic Surgery. 1st ed. New Delhi, India: Jaypee Brothers Medical Publishers; 2012:545-549.
Vleggaar D, Fitzgerald R. Dermatological implications of skeletal aging: a focus on supraperiosteal voluminization for perioral rejuvenation. J Drugs Dermatol. 2008;7(3):209-220.
Irvine Duncan, D. (2019). Helium Plasma-Driven Radiofrequency in Body Contouring. The Art of Body Contouring. https://doi.org/10.5772/intechopen.84207
Boswell C. B. (2010). Body contouring following massive weight loss. Missouri medicine, 107(3), 189–194. https://www.ncbi.nlm.nih.gov/pmc/articles/PMC6188338/