ProCell Microchanneling Therapy
Conveniently located to serve the areas of Marin, San Francisco, Sonoma and Napa
While chemical peels, IPL & laser treatments have their place in aesthetic skin care, they all produce improvement by injuring the skin to cause a healing response for rejuvenation. One of our most-asked about procedures uses your body's own healing serum to rejuvenate your skin.
Are you looking for a quick way to completely change the way your skin looks and feels, with virtually no downtime?
PSS is proud to introduce a remarkable, skin nourishing treatment called Livra MD™ Microchanneling & Somatic Cell Therapy. Feed Your Skin.
What is Livra MD™ Microchanneling & Somatic Cell Therapy?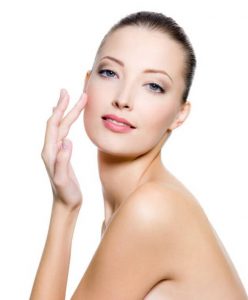 Livra MD™ Microchanneling & Somatic Cell Therapy was developed in America, by a licensed aesthetician and a board-certified dermatologist. Livra MD™ is designed to improve the appearance of aging skin, increase skin vitality and reduce the appearance of fine lines, wrinkles, uneven skin tone, acne and acne scarring, and hair loss. It also improves the clinical health of your skin by stimulating a rejuvenation cascade that your body has built in.
Livra MD creates invisible micro-perforations and stimulates cells called keratinocytes that activate the production of new collagen by stimulation, rather than damage like chemical peels, IPL and laser treatments. Livra MD is unique because the treatment produces a clinically significant increase in the production of new collagen and elastin through the release of powerful growth factors and cytokines.
Microchanneling creates tiny perforations in the skin, initiating a natural healing response specifically designed to trigger the collagen-producing cells in your body to go into overdrive and create permanent new healthy skin. These perforations cause a healing cascade that produces new collagen and elastin resulting in firmer, healthier skin. We combine this with somatic cell growth serums for the ultimate treatment in skin renewal.
Before and After Photos
Results
With as few as two treatments, microchanneling has been shown to improve skin laxity, the appearance of wrinkles and fine lines, acne scars, age-spots/sunspots, and stretch marks. It can also help increase the effectiveness of topical hair growth serums by increasing their absorption, thereby making the serum more effective.
You'll experience an immediate improvement in skin tone, texture, laxity, fine lines and wrinkles. And you'll see long term improvement that really lasts when you complete a series of treatments as recommended by our skin care professionals.
Recovery
Livra MD produces maximum stimulation, with minimal inflammation. This balanced approach to skin rejuvenation reduces recovery time to near zero, while maximizing results. The typical recovery involves just a day or so of mild redness and swelling, and any evidence that you've had something done can be covered with a quality mineral makeup within just two hours of treatment.
ProCell Microchanneling Solutions
Contains Somatic Cytokines™
Hyaluronic acid
MD grade also contains recombinant TGF-β3 to further reduce inflammatory response. These are physiologic naturally occurring ingredients, normally found in skin.
ProCell Growth Serum Factors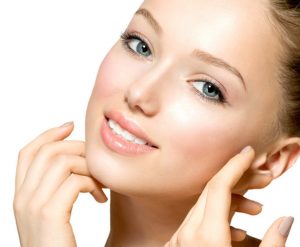 ProCell products are scientifically advanced and highly effective in rejuvenating and improving the appearance of aging skin. They are formulated using only active ingredients with abundant scientific proof of efficacy and safety. Their hero ingredient is conditioned media from laboratory culture of human bone marrow mesenchymal somatic cells (BM-MSC.) From conception until death, these are the cells that function as "command and control" of the healing process in all injured tissues including the skin. BM-MSCs migrate from the bone marrow to all parts of the body via the bloodstream, in a similar fashion to red blood cells, white blood cells, and platelets. When these cells encounter injury, they function as "intelligent drug stores", locally secreting cytokines and growth factors (bio-signals) that influence the behavior of other cells i.e. fibroblasts, white cells, melanocytes, etc. Their output of bio-signals is highly anti-inflammatory. The population of these cells dramatically plummets later in life, leading to increased inflammation and less efficient healing. Advanced proprietary techniques are used to culture these cells in the laboratory in order to harvest their potent bio-signals.
When these cells are applied to the skin, the effect is as if the body's clock was turned back to a younger period when more BM-MSCs existed. Only their bio-signals are used in ProCell products. There are no cells or cell remnants. BM-MSCs are obtained from medically monitored, healthy young paid volunteers, and grown and processed in FDA regulated and compliant facilities. The addition of more than a dozen proven actives in the two-part anti-aging system makes ProCell and ProCell MD Serum and Accelerator complete skincare products.
ProCell MD Serum Highlights
The hero ingredient is Somatic Cytokines™ obtained from adult human bone marrow somatic cell cultures.
Somatic Cytokines™ applied to skin mimic the effect of having more somatic cells. We lose most of them as we age so by middle age only a few percent remain compared to our youth.
Medical grade serums contain recombinant TGF-β3 and IGF-1, two cytokines critical to reducing inflammation and promoting protein synthesis.
Other active ingredients prevent glycation, promote collagen production, restore barrier function, and act as powerful botanical antioxidants.
ProCell Accelerator Highlights
Contains Somatic Cytokines™
Contains Vitamins C, E, B5, and A (retinol) – all proven to be beneficial to aging skin o Plant isoflavones
Contains co-enzyme Q10 for cellular energy
Contains Ceramide 2 for barrier repair
Full of botanical antioxidants
Contains algae extract, grape seed extract, alpha lipoic acid – ingredients of proven benefit.
Contains sodium hyaluronate
Over

50,000

procedures performed
Over

75

years of combined experience
Our experienced team of surgeons combine an aesthetic perspective, the ability to listen closely to your needs, and the skills to achieve those desires. This combination of talent is a hallmark of a world-class plastic surgery clinic, located in Marin County, CA.
Meet Dr. HvistendahlMeet Dr. DouglasMeet Dr. Poulos
Black Diamond
FAQs
Who is a candidate? How do I know if I'm a candidate?
Almost anyone is a candidate for microchanneling. The only exception would be someone who has extremely sensitive skin or a very high sensitivity to pain. The other contraindication is active cold sores.
How soon will I see results?
Approximately two days after treatment, however, this can vary depending on how quickly your skin heals.
What can I expect during the procedure?
The experience is similar to microdermabrasion and can be slightly uncomfortable.
How many treatments will I need?
This depends on what you are treating and how well your skin responds to the treatment, but typically a minimum of three sessions are recommended to see optimum results.
What needs to be done to prepare/is any preparation needed?
A topical anesthetic is used to help reduce the discomfort. This can be called in to a pharmacy for you to pick up and apply before coming in or you can arrive one hour before your treatment time and it will be applied in the office.
How much discomfort will I experience during and after? Will a PSS practitioner give me any type of anesthetic?
There will be some discomfort and this will depend on your sensitivity level. Yes, a topical anesthetic is used one hour prior in order to reduce the discomfort.
How quick is the recovery time? How much downtime is needed after?
Generally, patients are able to return to their schedules with almost zero downtime. Skin may be red for a day, depending on your sensitivity.
How soon will I be able to return to work? Will I need to go directly home afterwards to recover? Will people be able to tell I had something done?
You can return to work day-of if you need, and can apply makeup within 90 minutes of procedure. Ideally, however, we recommend leaving your skin bare for the rest of the day of the procedure.
What are the post procedure instructions?
Don't use any active ingredient products (ie retinols or hydraquinone) for the first 5 days post-procedure. Make sure to wear sunblock.
How to Find Us
Plastic Surgery Specialists is known throughout the Bay Area for our excellence and expertise. Choose your area below to get accurate, easy-to-follow directions to our center.