Post Bariatric Surgery
Conveniently located to serve the areas of Marin, San Francisco, Sonoma and Napa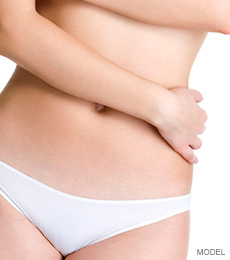 Bariatric surgery is a procedure that alters the stomach or digestive tract to minimize caloric intake and often leads to dramatic weight loss of one hundred pounds or more. Plastic Surgery Specialists is proud to partner with the Laparoscopic Associates of San Francisco, one of the foremost experts in this type of surgery. PSS steps in to surgically tighten areas after weight loss has left a patient with excess skin and tissue.
If you live in or around San Francisco, you can take advantage of Plastic Surgery Specialists' expertise and excellence in this field. Our 6000-square-foot medical center in Marin County is also equipped with state-of-the-art technology and we employ a highly skilled professional staff who will attend to your every need.
Over

50,000

procedures performed
Over

75

years of combined experience
Our experienced team of board-certified plastic surgeons combines a unique aesthetic perspective, the ability to listen closely to your needs, and the skills to achieve those desires. This combination sets PSS apart as a world-class plastic surgery clinic, located in Marin County, CA.
Meet Dr. HvistendahlMeet Dr. DouglasMeet Dr. Poulos
Black Diamond
Post Bariatric Reconstruction Surgery with PSS
Nearly all massive weight loss patients end up having excess skin. Plastic surgery can provide these patients with the procedures they require to achieve the full rewards they deserve following their dramatic life change. We can offer Post Bariatric Reconstruction Surgery patients the benefit of a full program developed to meet their unique needs. Post Bariatric Reconstruction Surgery programs can focus on one surgery addressing several regions of the body (and therefore allowing for one recovery period) or multiple surgeries, each addressing one region of the body, over a period of time.
Best Candidate for Post-Bariatric Surgery
Post Bariatric Reconstruction Surgery patients should have attained a stable weight that is appropriate for their bone structure before undergoing Reconstructive Surgery. They should be in good health and have reasonable expectations about Post Bariatric Reconstruction results.
The Procedure
The function of Post Bariatric Surgery is to eliminate the excess skin that most Bariatric Surgery patients experience after they have lost so much weight. However, some patients may still have pockets of fat in certain areas. For this reason, Liposuction is a big part of most Post Bariatric Reconstruction Programs. Reconstruction following weight loss can also include Body Lift, Tummy Tuck, Breast Reduction or Breast Lift, Gynecomasty Surgery, Arm Lift, and even Facelift or Neck Lift. This may sound overwhelming, but working with PSS will ensure that you have only the surgeries you need and that the ones that can overlap, such as Tummy Tuck and Body Lift, are performed as one surgery. How much Reconstruction Surgery you actually require will depend a lot on your age, your skin's elasticity, and other factors.
Visitors who searched for Post Bariatric Reconstruction Surgery may also want to search Body Contouring.
Schedule a consultation with Plastic Surgery Specialists today. Contact us at (415) 925-2880.
FAQ
Do plastic surgeons do this surgery?
Typically these procedures are performed by specially trained general surgeons. Plastic Surgeons become involved in the post-bariatric stages after the weight loss has occurred and a stable weight has been achieved. Plastic surgery is then required in order to reshape the body. Weight loss changes can also affect the face and neck, chest, abdomen, back, buttocks, and legs.
What type of procedure corrects these changes after weight loss?
In each case, a procedure is individually designed to achieve an optimal result. In some cases, it may not be possible to correct all areas in one operation. The most important consideration is safety. The benefits of a single-stage procedure must be weighed against the operative time involved. At Plastic Surgery Specialists, we perform these surgeries as a team with two surgeons and two assistants. This allows a much faster operation with fewer complications. It is very common to perform a breast lift with implants, tummy tuck, circumferential body lift, and even facial procedures during one operation.
How long is the recovery?
It depends on the procedure, but it is usually one month for the more complicated operations and, of course, at least a year for the maturation of the scars. Most patients who have lost a massive amount of weight will require more than one operation to achieve an optimal result, as the skin elasticity is poor and touch-ups are the rule rather than the exception.
How to Find Us
Plastic Surgery Specialists is known throughout the Bay Area for our excellence and expertise. Choose your area below to get accurate, easy-to-follow directions to our center.