Facelift
Conveniently located to serve the areas of Marin, San Francisco and Napa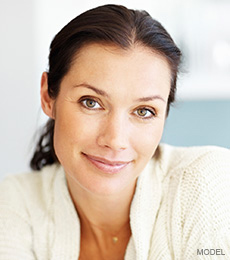 Is it time for your face to match how you feel inside? You are as young as you feel, but genetics, sun exposure, stress and even disease can take a toll on your face. Facelift surgery was once in the realm of the rich and famous, but today we see patients from all walks of life who are tired of looking … tired. We combine many different technologies, procedures and products to ensure your outcome is beyond your expectations. PSS is the only practice in the bay area with the 360 degree Facelift.
To benefit from the dedication and expertise of the Plastic Surgery Specialist (PSS) team, please contact our Greenbrae office. We proudly serve the needs of San Francisco, the Bay Area, Northern California and beyond. If you prefer to consult with us remotely, we also offer virtual consultations.
Before & After Photos
What Is a Facelift?
A Facelift, known clinically as Rhytidectomy, is a surgical procedure designed to improve the look of your face and neck by lifting the skin and repositioning the underlying tissue and muscle that support it. A facelift procedure is often combined with surgery to refresh the eye area (Blepharoplasty). The facelift procedure has come a long way since the "wind tunnel" look, and the experts at Plastic Surgery Specialists are known for their beautiful and natural-looking results. Old techniques addressed sagging by repositioning and tightening only the skin; the foundation of muscle beneath the skin must be repositioned for a longer-lasting, more natural look. Jowls and lax skin under the chin is tightened and truly transform the look of the neck, which can be a telltale indicator of age.
A good facelift is one where the question "How does she look so rested?" is asked, and the patient can give a smile and satisfied wink.
What does a 360 degree facelift mean?
It means addressing all aspects of a youthful looking face. When you decide to refresh your look in a big way, we start with six weeks of preparation. Why? Our surgeons understand how facial surgery starts with the look of the skin. With their years of experience, they've developed a truly thorough, in-depth approach to facial rejuvenation. Six weeks prior to your procedure, you begin a skincare regimen to improve the texture, hydration and pigmentation of the skin. This preparation becomes a foundation to build upon. Next, we combine the facelift surgical procedure with a deep resurfacing to further improve the skin and eliminate fine lines and wrinkles.
A great example of how critical this step becomes is to consider the area around your mouth; with aging you can develop "smokers lines" around the lips, and a facelift can't improve that area. Untreated the lips lines will look incongruous with a younger looking face.
The last step as you recover is to offer excellent post-operative care and include products to heal the resurfaced skin quickly and comfortably. In addition, we offer magnet treatments to reduce swelling, improve and hasten healing.
Over

40,000

procedures performed
Over

40

years of combined experience
Our experienced team of surgeons combine an aesthetic perspective, the ability to listen closely to your needs, and the skills to achieve those desires. This combination of talent is a hallmark of a world-class plastic surgery clinic, located in Marin County, CA.
Black Diamond
Why Should You Get a Facelift?
If you've lead a healthy life and taken care of your skin with sunscreen, congratulations. None of us, however, escape aging. The startling fact about facial structure is fat and bone loss occur as we age and reduce by as much as 30% the underlying structure of the face by the time you reach your 50s. Volume loss contributes to the appearance of skin laxity and a sunken eyes and cheeks.
At PSS, we offer a "Liquid Lift" with injectable fillers to help restore volume loss and delay surgical intervention. This technique can help up to a certain point, but can't fully correct overall facial sagging.
When you're ready to lift your spirits and your face, give Plastic Surgery Specialists a call and we can set up a complimentary consultation with one of our experienced board-certified plastic surgeons. We have patients travel from all over the Bay Area to our Greenbrae location, including Napa, Sonoma and Marin counties. We also offer virtual consultations to make connecting with us and starting the process easier than ever.
Best Candidates
Healthy women and men experiencing sagging skin and jowling are the best candidates for a facelift. Your weight should be stable and your overall health good, and any medical problems under control. A Quicklift is appropriate for those with less severe signs of aging. Facelift surgery is the most individualized procedure we offer, because each face is unique and aging manifests in different ways depending on a variety of factors.
To see if you are an ideal candidate for a Facelift, schedule a consultation to have a private, one-on-one conversation with one of our board-certified plastic surgeons.
Private Consultation in the Bay Area
At the time of your private consultation, you will speak with one of our board-certified plastic surgeons about bothersome areas and your cosmetic goals. The doctor will thoroughly examine your face and neck, testing skin texture, observing facial contours and outlining best techniques to address your desired outcome. Remember to bring photos of an earlier version of you, so that the doctor has additional visual information about your individual aging process for best results. It is best to bring photos of yourself when you were younger so your surgeon will have accurate references for optimal results.
Remember to bring photos of your younger self so that the doctor has additional visual information about your aging process for best results.
You will be given a list of preliminary steps to take and tasks to complete prior to your surgery, as well as an explanation of how to care for yourself after your procedure. Any questions or concerns regarding your Facelift procedure process will gladly be answered at this time. All pricing inquiries will also be addressed. We offer convenient financing plans and virtual consultations to make Facelift surgery affordable to all and easy to start the consultation process.
Facelift Procedures
Facelift procedures are usually categorized by the area of the face to be addressed whether it is the lower face, mid-face, or both. Achieving facial harmony and balance may require a combination of procedure to obtain the best result. Often, a facelift is combined with a browlift or eyelid lift (blepharoplasty) to elevate a heavy brow or give the eye an awake and refreshed appearance.
Facial rejuvenation involves many decisions, and consulting with our experienced surgeons can clarify your needs and provide a forum to discuss concerns about your appearance. Schedule a complimentary consultation to get answers to your questions. Virtual consultations are available to make connecting with us easier than ever.
The doctor will determine the overall plan for surgery based on an individual's specific needs and goals. The extent of your treatment(s) will dictate the complexity and length of your surgery. Procedures are usually performed as an outpatient surgery.

Traditional Facelift
Over the years there have been many iterations of the basic facelift surgery. Early procedures focused on tightening the skin by removing excess skin and, although still a part of the modern a Facelift, a more natural-looking technique now focuses on resuspension or repositioning of the superficial muscle layers of the face with its attached subcutaneous fat. The goal of all modern procedures is to create greater lower face definition and upper facial fullness by repositioning the soft tissue layers to its original position.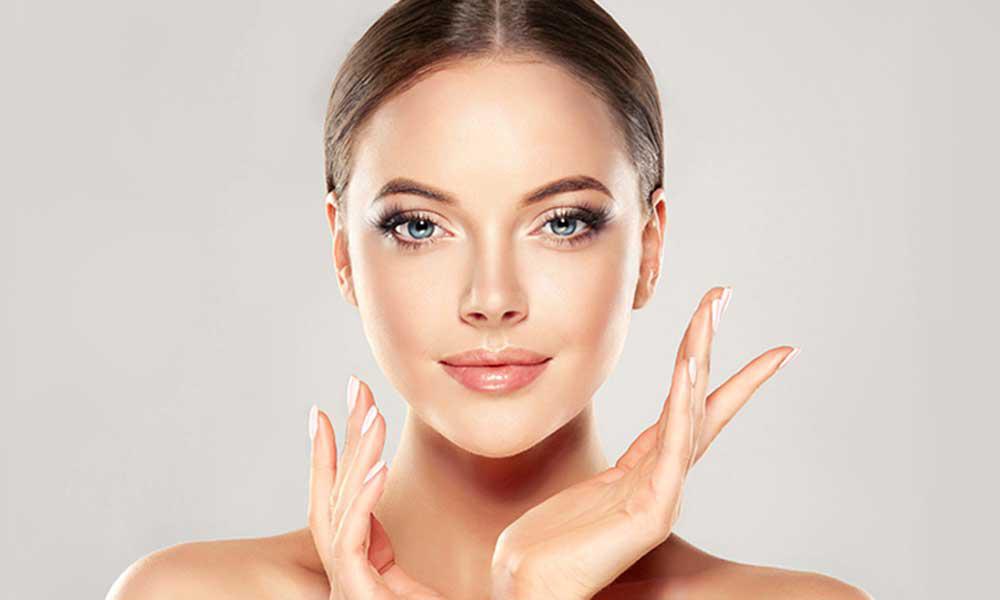 The Traditional Facelift involves a thin incision made from the temples, down in front of the ears, and up behind following the back of the ear until arching over and tapering off in the hairline. If the procedure includes a necklift, the dissection is carried into the neck to allow excess skin to be removed and the neck contour tightened and smoothed. A Facelift can include fat grafting, reshaping underlying muscles, redraping the skin, and removal of excess skin. At Plastic Surgery Specialists, we specialize in facelift procedures and are confident we will give you a youthful, vibrant appearance with tightened, smoother skin and fewer wrinkles.

QuickLift™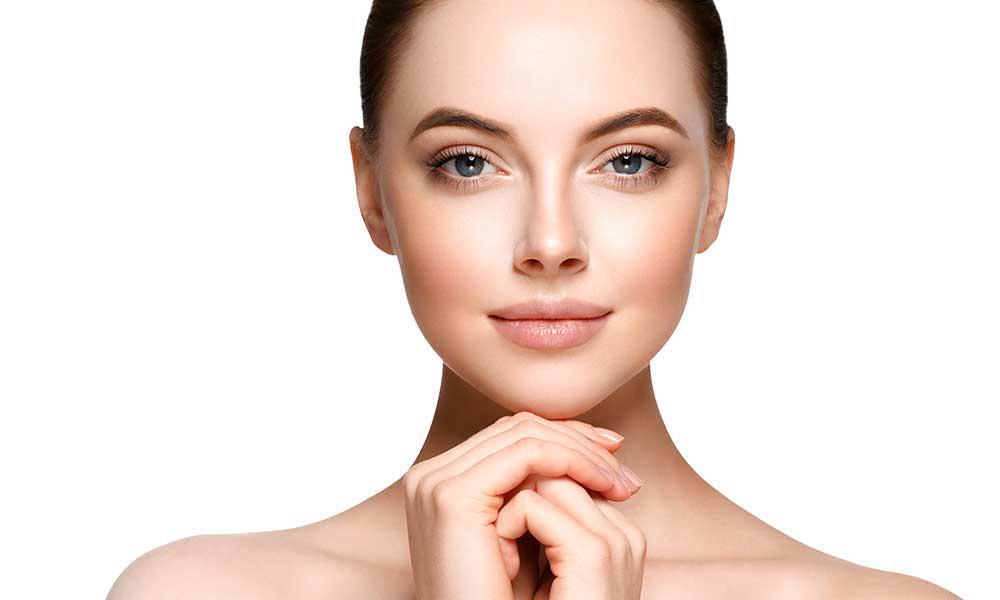 The QuickLift™ is a Facelift procedure using a less invasive surgical technique, resulting in less downtime and a quicker return to your usual activities. It is vital to have an in-depth discussion with your PSS surgeon, who can outline the risks and benefits and develop a treatment plan that is customized to your individual features, cosmetic goals, budget, and lifestyle. Everyone's face ages differently and there are many factors to consider; health habits, including smoking have a deleterious effect on the skin and sun damage will speed collagen breakdown and accelerate the formation of fine lines and wrinkles. The underlying facial structure is taken into account, including the amount of fat and bone loss acquired over time. Talking to an experienced plastic surgeon is key to getting thorough answers.
The QuickLift involves tightening of the skin on of the face and neck using a minimally invasive technique. With a special suturing technique, small incisions are made along the sideburn and behind the ear, resulting in keeping any minimal scarring.Facial implants for the cheeks or chin can be inserted at the same time as this procedure and add favorably to the final result when recommended by your surgeon.

Neck Lift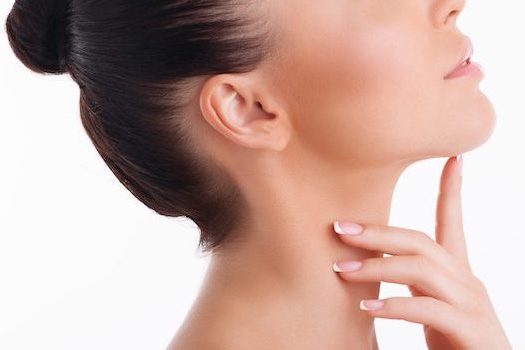 Some individuals develop neck laxity without significant loss of upper face fullness, and for these individuals surgery can be limited to the neck or lower face only. This may allow shorter incisions and a faster recovery.
This procedure involves the removal of fat as necessary and tightening excess skin around the jawline and neck. Patients who find they need a Neck Lift may have experienced significant weight loss causing exaggerated skin laxity.
Ready to Learn More?
5Steps to
Facial Rejuvenation
Keeping your face youthful and beautiful goes beyond visiting us for a treatment. You've already started the learning process. Now, take the next step by checking out our e-learning guide that breaks down the science of aging and the ways you can combat it.
*Results May Vary
Ready to Learn More?
5Steps to Facial
Rejuvenation
Check Out the Guide
Healthy Recovery
Each patient is provided with a personalized recovery plan. Typically after a Facelift, it will take about three weeks to return to your normal activities. You will begin to see the results as soon as the swelling and bruising go down. Elevating the face and using ice packs will help reduce swelling. Avoiding anti-inflammatory medications for a specific amount of time determined by your doctor will help alleviate bruising and reduce the risk of bleeding after surgery.
Plastic Surgery Specialists uses our Venus radio frequency technology to speed recovery and help dissipate bruising after your procedure. We offer Alastin and SkinMedica products specifically designed to be used post-operatively with skin resurfacing procedures.
Amazing Results
You greet the world with your face every minute of every day. You want that greeting to speak volumes about your attitude and outlook. To enjoy smoother contours, sleeker dimensions, and an overall more youthful appearance, contact Plastic Surgery Specialists. One look at our rave reviews proves how committed we are to patient satisfaction.
Procedures Often Combined with a Facelift
The following list of procedures are often combined with a Facelift to fully address all areas of the face and renew the skin. We include a discount on laser resurfacing in our Facelift quotes because it is such an important part of the final result and satisfaction after surgery. Recovery times may increase with the addition of skin resurfacing but the results are so remarkable, patients often choose "one and done" rather than risk regret after surgery.
Eyelid Surgery
If a patient does not need a whole Facelift but is unhappy with drooping lids and tired-looking eyes, Blepharoplasty or eyelid surgery is a fantastic solution. This procedure focuses on removing the excess skin from either the upper, lower, or both eyelids. Skin is excised and fat contoured to refresh the eyes give a more youthful appearance, getting rid of tired-looking eyes. Eyelid surgery is customized to your individual features and may include skin excision, fat transfer, or redraping lower eyelid fat over the cheek bone to get rid of lower eyelid bag and leave a smooth and youthful undereye appearance.
Brow Lift Surgery
Also known as a Forehead Lift, Brow Lift surgery raises the eyebrows to a more youthful position. This in turn lifts drooping upper eyelids to give your eyes a wider, more awake look. Wrinkles between the brows or on the forehead can be softened with a Brow Lift. This is a minimally invasive procedure that can reverse inevitable signs of aging for a number of years to come.
Brows can be temporarily "lifted" with strategic use of Botox if a patient is looking for an alternative to surgery. This is a more subtle improvement and won't address a brow that has lowered significantly due to skin laxity and aging.
Botox
Brows can be temporarily "lifted" with strategic use of Botox Cosmetic if a patient is looking for an alternative to surgery. This is a more subtle improvement and won't address a brow that has lowered significantly due to skin laxity and aging.
If you are looking to get rid of facial wrinkles but don't want to undergo a surgical procedure, Botox is a great alternative. Botox is a minimally invasive, FDA-approved treatment that temporarily blocks the nerves connected to specific, wrinkle-causing facial muscles. When specific facial muscles are relaxed, the lines formed by those constant contractions disappear. A great example is the "smile lines" around the eyes. When Botox relaxes those small muscles, the lines around the eyes can be greatly reduced. Botox results are not permanent; you will need additional injections every 3-4 months to maintain results.
Fat Transfer
As we age, we lose fat from certain areas of the face. With today's techniques, your own fat can be collected with Liposuction, prepared and transplanted from one area of the body the face. This procedure will add volume to areas such as the cheek or undereye hollow and has the added benefit of long-lasting results, unlike some injectable fillers. Another benefit is addressing other fat deposits you would like to get rid of while enhancing your face. Our surgeons may in some cases advise the use of facial implants to the cheeks or chin to optimize bony contour.
Laser Skin Resurfacing
It makes little sense to undergo surgery to create a more youthful contour of face and neck and leave an aged or pigmented complexion behind. That's why we at PSS have included a discounted laser procedure in our Facelift or Quicklift package. Laser treatments can remove brown or red spots, fine lines, or treat enlarged pores.
Laser Skin Resurfacing at Plastic Surgery Specialists uses state-of-the-art laser treatment to rejuvenate facial skin. This laser has 3 three benefits in one , offering ProFractional, Broad Band Light, and Erbium Micro Laser Peel options. The laser evens skin tone, improves skin texture, treats age spots, broken capillaries, and wrinkles. We will treat each patient with the appropriate laser for their individual skin tone. We recommend an ongoing skin care regime of medical grade products to maintain the results.
FAQ
How much does a facelift cost in San Francisco?
Your face is unique. Every contour of it deserves focus and differentiation. The price of a facelift is tailored to your specific needs and aesthetic goals. Plastic Surgery Specialists offers various financing options, and we also run occasional specials. Check back often or call (415) 384-9787 to discuss your questions regarding cost.
References
Hamra, S. T. (1992). Composite rhytidectomy. Plastic and Reconstructive Surgery. 90(1):1-13. DOI: 10.1097/00006534-199207000-00001.
Rohrich, R. J., Coberly, D. M., Fagien, S., Stuzin, J. M. (2004). Current Concepts in Aesthetic Upper Blepharoplasty. Plastic and Reconstructive Surgery. 113(3)32e-42e. doi: 10.1097/01.PRS.0000105684.06281.32
How to Find Us
Plastic Surgery Specialists is known throughout the Bay Area for our excellence and expertise. Choose your area below to get accurate, easy-to-follow directions to our center.
Latest Facelift Posts From Our Blog
Facial aging is inevitable and there are many factors that contribute to how our skin changes with time.  Some changes are gradual while others seem to appear overnight.  In today's world of aesthetic medicine, there ...

Read More

It's back to school time. You've probably started hearing that phrase everywhere you go – in the supermarket, in the mall, in the bookstore. It's a reminder to start thinking about: Who's carpooling with you this ...

Read More

Losing weight is difficult. That's a statement most can agree with. There are two general problems for many going through weight loss. The first is that often when the face becomes thinner, from naturally losing weight, it ...

Read More