It's back to school time.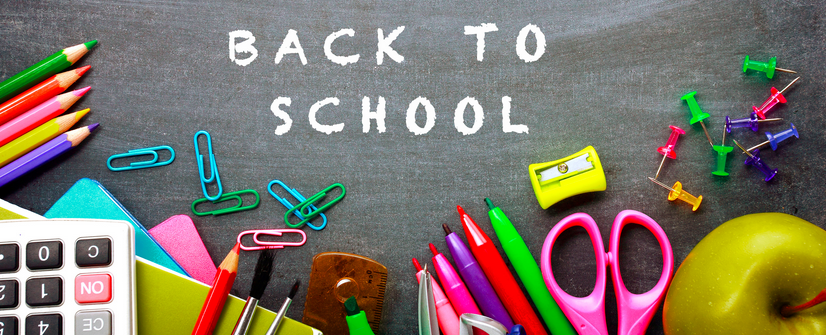 You've probably started hearing that phrase everywhere you go – in the supermarket, in the mall, in the bookstore.
It's a reminder to start thinking about: Who's carpooling with you this year? Did you get all the supplies on the teacher's list? Do your kids know their school schedules? What after school activities will they be attending? Can they start packing their own lunch this year?
The end of summer can become a stressful time for any parent with so much planning and preparation to do. By the time the first day of school rolls around, you are likely feeling tired, rumpled and a bit frazzled.
You might think, "Their teachers must be exhausted already, just from prep work!"
Chances are however, your child's teacher will greet you looking relaxed and rejuvenated.
But how has she managed to look so rested and fresh faced?
It's probably not from any vacation. She has most likely spent her summer laminating, printing worksheets, crafting new lessons, mastering a new curriculum, and attending professional development meetings.
The surprising back to school prep she may have done, however, is treated herself to a cosmetic procedure over the summer months.
The American Society for Aesthetic Plastic Surgery recently reported cosmetic surgery is on the rise among educators during the end of summer.
Why teachers?
Anyone who works in education would agree that it takes a lot of energy to keep up with a classroom for an entire school year. Cosmetic surgery is a great way to treat the facial wrinkles and lines that crop up during a stressful school year.
But anyone who desires a more rested and youthful appearance may want to consider the end months of the summer or the early months of fall as an ideal time to get work done.
Why August and September?
While most people don't think about having cosmetic surgery at the end of summer, there are many good reasons to consider it.
For those working in the education system, this is the prime time for elective plastic surgery, as the school system is at its minimum working levels.
As for those who work all year, generally you have more vacation days in the summer or are allowed to work from home more frequently. This is largely because it is a time that many businesses slow down.
Since many procedures require a few weeks recovery, choosing a time when business is slow can be ideal.
Parents may choose to get work done in the first month their kids go back to school, since they have more time for themselves. After all the back to school prep craziness, it would be nice to take some time for yourself.
Remember, however, that recovery times will vary with the type of cosmetic procedures being performed. Plan accordingly by consulting with your surgeon.
So, what are the recovery lengths?
Recovery for Tummy Tucks
When considering recovering times of cosmetic surgery, the tummy tuck requires the most down time. Individuals must give themselves a minimum of 4 weeks.
Longer recovery periods are always needed whenever long incisions are involved in the cosmetic procedure.
Tubes and stitches can usually come out in a week or two. Swelling will subside over several weeks. Then with exercise and good eating habits, tummy tuck patients can enjoy beautiful, flat abdomens for years to come.
Recovery for Breast Augmentation
At our Marin County surgical center, breast augmentation using implants usually requires general anesthesia and takes 1 to 2 hours to complete. Then there will be post-surgical breast augmentation recovery period of 24 to 48 hours and an additional reduced-activity period of a few days. There may be some tenderness or swelling for a few weeks, so you will want to factor that in, as well.
The natural breast augmentation procedure is generally an all-day affair, because it includes liposuction and fat cell enrichment before the fat injection can begin. Breast enlargement via fat injection is virtually pain free and requires no general anesthesia, nor is there any hospital recovery time.
Before leaving the surgeon, you will be given specific instructions that may include how to care for your breasts following surgery, medications to apply or take orally to aid healing and reduce the risk of infection, and when to follow-up with your plastic surgeon.
You may be instructed to wear a support bra around the clock for the first week or two. It will be important to cleanse the incision sites and apply ointment as directed. Be sure to follow all instructions carefully.
Recovery for Face Lift Surgeries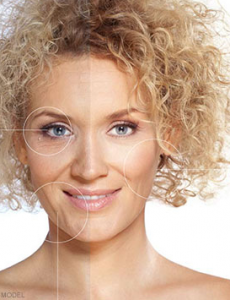 As for facelifts, most people don't want to be seen with the swelling and bruising that accompanies most standard face and neck lifts so recovery times can last as long as 2-3 weeks.
That's the usual amount of time most patients take at home before they return to their social life and businesses.
If you're looking for an option with a shorter recovery time then The QuickLift™ is something to consider. It tightens the skin on the face and neck in a minimally invasive way. Unlike a normal facelift, the QuickLift™ is an out-patient procedure and the recovery time is only a few days.
However, a QuickLift™ will not produce the same results as a traditional facelift.
BOTOX is a quick, non-surgical option that can provide that rested and youthful desired appearance immediately.
A chemical peel or facial is another rejuvenating option with immediate results.
For the most lasting results, a surgical option will be necessary.
Recovery for Eyelid Lifts
Upper eyelid lift procedures generally take 1-2 weeks for recovery before people return to work.
The procedure can take one to three hours depending on whether or not both lids are being addressed. Protective plastic shields not unlike contact lenses can be used to protect the eyes during this cosmetic eyelid surgery. Cold compresses and pain medication will help to ease any discomfort after the surgery.
Absorbable sutures will heal on their own while non-absorbable sutures are usually removed after a week — though you will want to talk to your doctor to determine when activity can be resumed.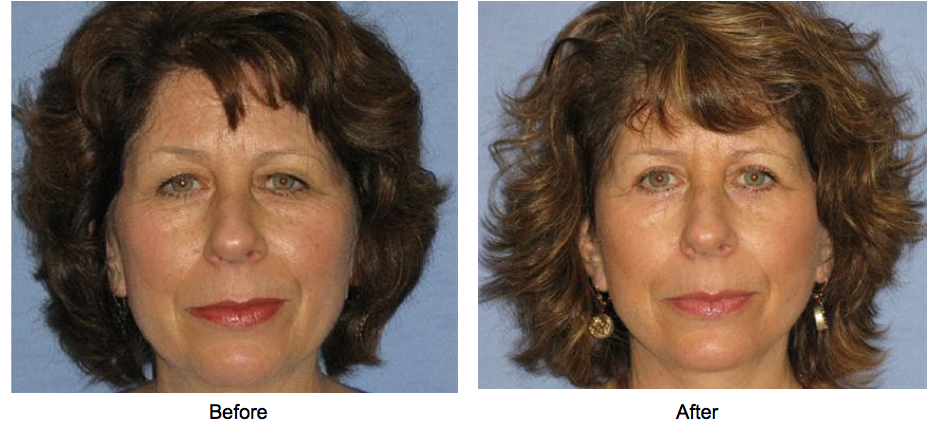 Recovery time for Liposuction
Recovery time depends on the number of areas treated and the amount of fat removed.
If you undergo extensive liposuction, it's important to have assistance at home for several days following the surgery. You may be asked to wear an elastic garment to help minimize swelling and enhance comfort during your recovery. Some discomfort and heavy bruising is common, but it will resolve gradually during the first week or 2 after surgery. Local anesthetic used during liposuction, followed up by anti-inflammatory medicine following the operation, minimizes the recovery time for most people.
For those looking for shorter recovery times, Smartlipo or Cellulaze body contouring are quick procedure options to tighten and tone.
Conclusion
Are you a teacher or a parent who wants to look more rested and relaxed? Contact PSS today to learn more about your cosmetic surgery options. You may want to start planning for next year's treatment, or consider a treatment with no recovery time. Make a consultation today.
Cosmetic surgery as part of back to school prep may seem unusual, but it's a trend that is on the rise.
Choosing the end of summer or early fall to undergo a procedure may be the ideal time for many busy individuals. A benefit to having cosmetic surgery approaching fall is that the transformation and results are less dramatic to students, colleagues, or friends.
Instead of returning to the classroom after a long weekend looking noticeably different, a teacher's newly refreshed visage or enhanced physique may leave many guessing at the exact changes.
This can also apply to those going back into the office after either working from home through the summer, or from vacation. They will face less speculation on the exact procedure they underwent.
Would you add cosmetic surgery into your end of summer routine to look more rested and rejuvenated? Let us know in the comments below!