Mommy Makeover
Conveniently located to serve the areas of Marin, San Francisco and Napa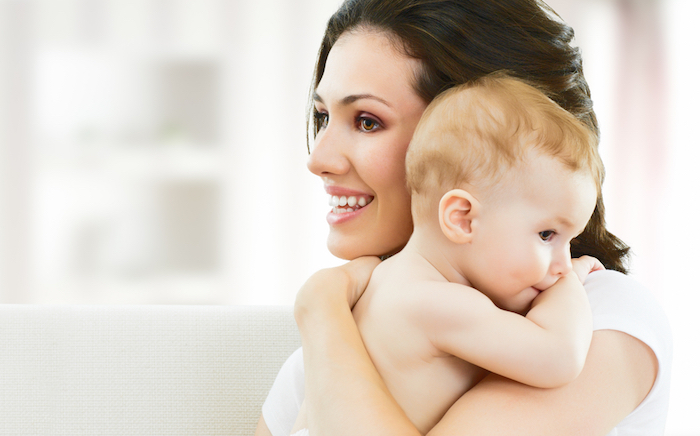 Do you love your kids and know your body does not look the same after having them? As giving as you are as a mother, there comes a time when you can do something for you. That is, reclaim your pre-baby (or babies) body. After childbirth and breastfeeding, many mothers have a difficult time restoring their pre-baby shape.
The problem arises from not only stretched skin but perhaps an abdominal wall that has become too stretched to regain its shape. You cannot fix this problem with sit-ups, unfortunately. At Plastic Surgery Specialists, we understand that mothers tend to take care of everyone else. It has to be your decision to take care of you.
We help you with that decision by detailing what a Mommy Makeover entails, and the recovery and results you can expect. You can attain the body that you desire and can correct regions areas of the body that have been affected by pregnancy and breastfeeding. To learn more about this popular combination of customized procedures, please contact our office today and schedule a consultation. The Mommy Makeover procedure pricing depends on a number of factors and the doctors always want to see you before making recommendations. After listening carefully to your chief concerns, they can outline a detailed plan and set realistic expectations for your goals. Care credit and other financing option information is available here. Virtual consultations are available to make connecting with our board-certified plastic surgeons easier than ever.
What is a Mommy Makeover?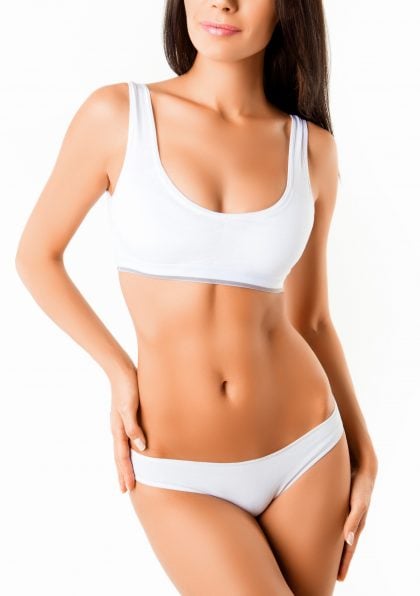 Many women manage to lose most of the excess weight they gain during pregnancy only to find that they are left with sagging skin and excess fat in places where they don't want them. Most women once resigned themselves to living with new, less-attractive body shapes after having families. Thanks to state-of-the-art technologies, women now have the option of returning to their pre-pregnancy figure or making it even better than before through Mommy Makeover cosmetic surgery*. The Marin County board-certified surgeons at Plastic Surgery Specialists enjoy a reputation as best-in-the-bay providers of this customized procedure*, with many years of experience and expertise, to make you feel comfortable and confident.
A Mommy Makeover improves the specific areas of the body that are most commonly affected by childbirth*. It typically includes Breast Lift or Breast Augmentation, Tummy Tuck, and Liposuction. Women interested in Mommy Makeover surgery, who visit us from Greenbrae, Larkspur, Corte Madera, Mill Valley, Santa Rosa, San Rafael and other surrounding cities appreciate our surgeons' extensive experience and beautiful, natural-looking results*.
Mommy Makeover Before & After Photos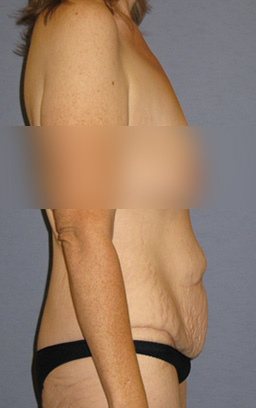 Before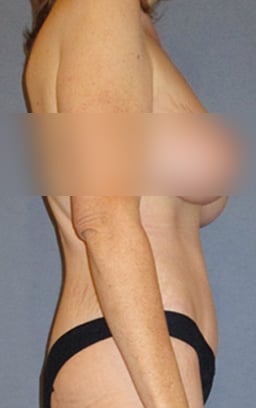 After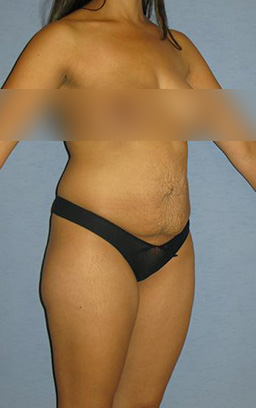 Before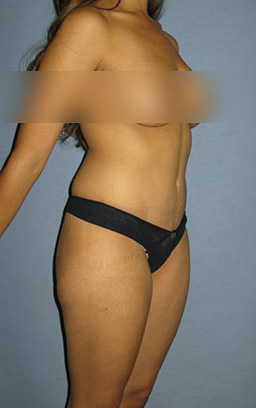 After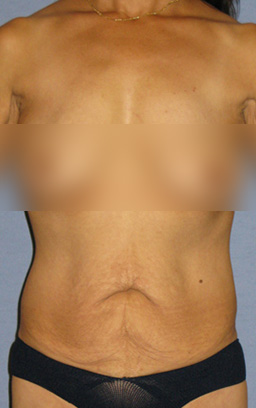 Before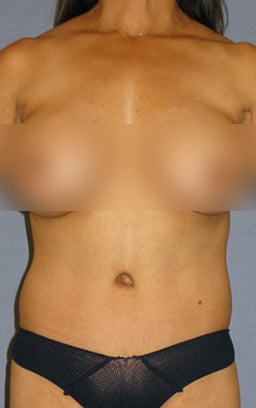 After
*Results May Vary
Over

40,000

procedures performed
Over

40

years of combined experience
Our experienced team of surgeons combine an aesthetic perspective, the ability to listen closely to your needs, and the skills to achieve those desires. This combination of talent is a hallmark of a world-class plastic surgery clinic, located in Marin County, CA.
Meet Dr. HvistendahlMeet Dr. DouglasMeet Dr. Poulos
Best Candidates for a Mommy Makeover
An ideal candidate for a Mommy Makeover has stopped breastfeeding and isn't planning to have additional children. You should be in good health and have support at home to help you through the recovery process.
Plastic Surgery Specialists begins working early with Mommy Makeover candidates, educating them about the entire process, and then making themselves available to address questions and concerns throughout recovery. In spite of the light-hearted nature of the name, the Mommy Makeover is real surgery and requires due diligence. Candidates must understand both the tradeoffs and potential risks and be prepared for recovery.
Mommy Makeover Procedure Options
The Procedure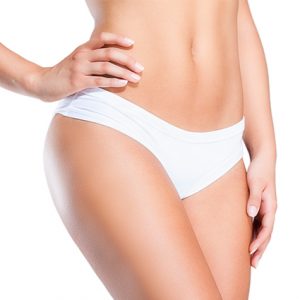 Liposuction is offered to remove any post-pregnancy abdominal fat from between the skin and the underlying muscle*. The purpose of the Tummy Tuck is to improve abdominal and mid-torso contours by eliminating excess skin and fat and tightening the abdominal muscle girdle*. Because both of these procedures focus on abdominal fat, it may or may not be necessary in every case to perform both. That is one of several decisions to be made between patient and surgeons based on the patient's specific needs and goals.
Breast Augmentation is offered as part of the Mommy Makeover procedure as well to improve the shape of deflated breasts with implants. A Breast Lift can raise and reshape sagging breasts* and is often combined with implants for an ideal shape. Again, both may or may not be necessary to achieve aesthetic goals.
Recovery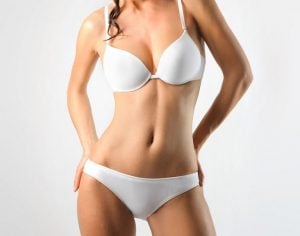 Your recovery depends on the specific procedures performed. If you've had breast augmentation, a tummy tuck, and liposuction, we recommend allowing 2 to 4 weeks for recovery*. The surgery itself can take 4 to 6 hours, and in some cases, the patient may opt for an overnight stay at the surgical facility. Plan to have someone help with all activities of daily living for several days after your procedure.
Most moms are used to being a caretaker, but it isn't possible to resume this role immediately. We want you to be up and around the day after the surgery and gradually resume normal activities, such as driving, after a week to 10 days*. Exercise and other strenuous activities can be gradually resumed 2 to 4 weeks after your surgery. It's important to remember that it can take several months or even a year for residual swelling to disappear entirely and scars to mature*.
Cost
The cost of a Mommy Makeover will vary depending on the particular case and the procedures chosen. During the initial consultation, patients will work one-on-one with a physician to create a treatment plan that is tailored to their exact needs. Once a treatment plan has been established, our staff will be able to provide the patient with an accurate Mommy Makeover quote. To obtain a custom quote, please contact Plastic Surgery Specialists today and request a consultation!
FAQ
Mommy Makeover differs from one patient to another. Many people ask, "How long does it take to perform a Mommy Makeover?" Just as the specifics of the surgery depend on how many areas of the body are focused on, the Mommy Makeover can vary in the time it takes to complete. Four to six hours is an average according to our board-certified surgeons*. Recovery time is usually two to three weeks*.
Visitors who searched for Mommy Makeover may also be interested in Breast Lift, Tummy Tuck, and Liposuction. For more information about the procedures involved in the Mommy Makeover, including Breast Lift and Tummy Tuck, please visit our 3-D Education Center.
We have an excellent array of before and after images on our website for your review. Women from Napa, Marin, or Sonoma County who are considering a Mommy Makeover are invited to schedule a consultation with Plastic Surgery Specialists today. Contact us at (415) 886-0777.
Some women are surprised to learn that we can combine different plastic surgery procedures during a single operation, often called a Mommy Makeover. In Marin County, we specialize in Mommy Makeover operations and see patients from San Francisco to Santa Rosa who travels to our clinic based on the reputation our surgeons have earned over the years.
What Are The Procedures Commonly Considered In Mommy Makeover Surgery?
Breast implants or breast lift, tummy tuck, and liposuction.The most common breast deformity seen after pregnancy is what we call the deflation effect. This is a result of the expansion and contraction of breast volume during pregnancies. The skin may be stretched, and breast tissue lost, leading to an "empty sac" appearance. In some cases, restoring volume with an implant completely corrects this problem*. For others, breast uplift or reduction may be required. For many patients, a breast lift with implants solves the problem of the deflated look, and creates a younger profile.
Also, there are changes in abdominal contour after pregnancy. Stretching of the abdominal muscle girdle leads to unnatural protrusion of the lower abdomen, often bordering on a hernia. Stretched skin creates multiple marks or striae and laxity of tissue around the belly button. Finally, there may be a tendency to carry extra weight in the mid-torso especially in the abdomen and hips. This type of body contour surgery is much like sculpting. An artist would not create a perfectly formed breast and match it with an aged or deformed lower torso. Optimum reconstruction, therefore, requires addressing these problems concurrently. As experts in the individual surgeries involved, we can determine which combination of the procedures will achieve the best results*.
Can Women Who Don't Have Children Benefit From A Mommy Makeover?
Absolutely. Although the various procedures generally performed during a Mommy Makeover address specific areas of the body impacted by pregnancy and breastfeeding, the same issues often occur as a natural part of aging. By combining cosmetic breast surgery, a tummy tuck, and liposuction, you can have a more youthful shape*. A Mommy Makeover isn't only for young moms, either. Some of our patients have referred their moms to us for similar procedures. Many of our older patients did not have the time or financial resources to do something for themselves earlier in life. Facial rejuvenation with or without body contouring is often the primary focus for more mature women.
Is Undergoing A Multi-Procedure Operation Safe?
Patient safety is the most important consideration regarding any surgery. More extensive procedures require more operative time. Although there may not be a significant difference between a 2-hour surgery and a 3-hour surgery, longer procedures can increase risk. By working as a 2-surgeon team with specially trained assistants, we decrease operating time by half*. We can safely complete the surgery for patients who are in good overall health*.
Do I Need To Be At My Ideal Weight Before Considering Surgery?
The most important thing is to be at a stable weight.
Many patients have difficulty reaching their pre-pregnancy weight and feel defeated. If our patient is too heavy for the procedure, we now offer a Health and Wellness program so you can slim down before the surgery. Also, by signing up for the Health and Wellness program you get the benefit of learning life-changing habits and many additional health benefits associated with losing weight. Surgery will get you to your goal, and you will see dramatic results. We support you post-surgery to help you continue your journey to a healthy lifestyle.
My Husband Tells Me I Need To Workout More and My Post-Pregancy Changes Will Go Away. Is This True?
Returning to your pre-pregnancy exercise is essential. It's healthy and can help you lose much of the weight gained during pregnancy. However, there are anatomic changes that no amount of exercise can correct. These are related stretched abdominal muscles and skin. Sagging, deflated breasts are not going to become high and tight with exercise, and an abdominal hernia is not going to repair itself. When spouses understand that these anatomic changes can't be corrected with exercise, they are very supportive of other options. We often joke that if childbearing did to men's bodies what it does to women's, our practice would be mostly male.
How Do I Decide If I Am A Candidate For Mommy Makeover and Who My Doctor Should Be?
In spite of the light-hearted nature of the name, this is real surgery and requires due diligence. You must understand what the tradeoffs and potential risks of your surgery are and be appropriately prepared for recovery. In order to be an expert in this surgery, the surgeon first must be an expert in each of the individual procedures involved. In most cases, this requires a board certified plastic surgeon with years of experience and a focus on this area. Drs Hvistendahl, Dr. Douglas and Poulos have so many hours, and years (45 plus combined years!) of experience in these procedures, you can have ultimate confidence in the outcome. With these more extensive procedures, we bring in a team of surgeons and a supportive staff to reduce time on the table and make surgery the most comfortable and safe procedure possible.
How to Find Us
Plastic Surgery Specialists is known throughout the Bay Area for our excellence and expertise. Choose your area below to get accurate, easy-to-follow directions to our center.
Latest Mommy Makeover Posts From Our Blog
The term "Mommy Makeover" can mean many things, and in this blog, we are going to break down the term and discuss several different procedures that can be customized to your individual needs. In the ...

Read More

There are many misconceptions and oversimplified ideas circulating about plastic surgery. Maybe you've heard gossip from friends or read a snippet from a magazine that left you confused or unsure about various plastic surgery procedure facts. Patients ...

Read More

The options available to women who are considering a Mommy Makeover at our Marin County practice can be overwhelming. Nearly all Mommy Makeovers, which combine several procedures into one operation, involve some sort of breast ...

Read More