RESTYLANE / JUVÉDERM
Conveniently located to serve the areas of Marin, San Francisco, Sonoma and Napa
What are Restylane and JUVÉDERM Used for?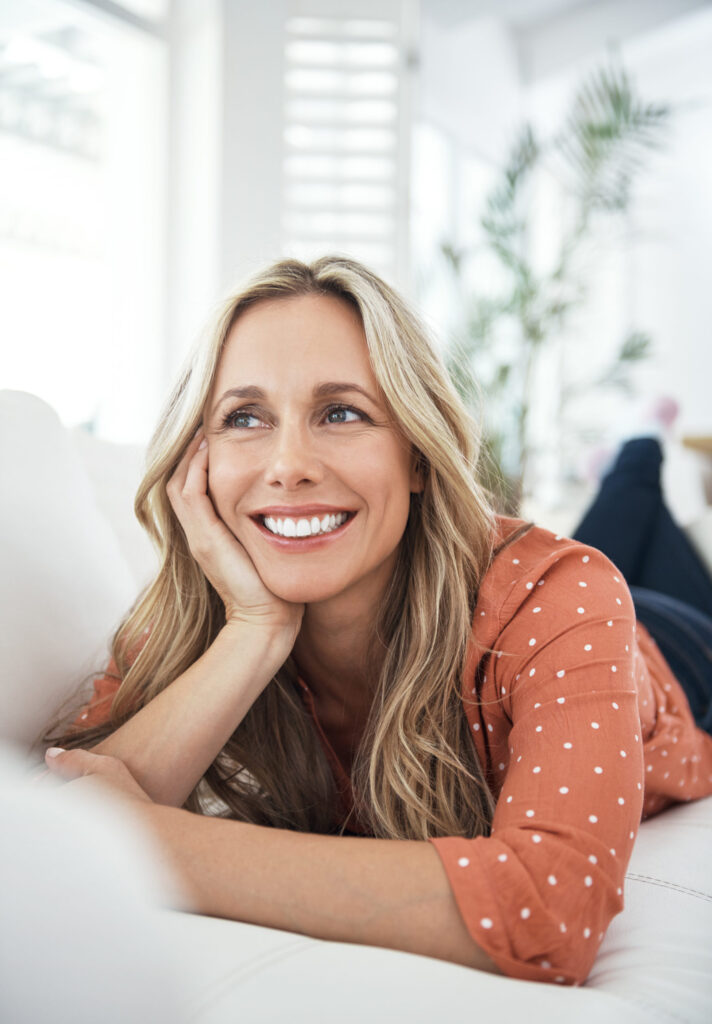 It is a cruel irony of aging that as we grow older, we seem to accumulate fat around our middles, but lose it from our faces. Think of a youthful face, and you'll most likely picture a face with full, rounded cheeks. That's because fat plays a large part in filling out the skin and keeping our faces looking smooth and supple. Aging also results in a loss of collagen, which our bodies stop producing around age 25. To a lesser degree, our facial appearance is also affected by the loss of muscle that accompanies the aging process. All of this adds up to an overall decrease in facial fullness. More and more doctors and patients are seeking to improve the appearance of the aging face not through stretching the skin tighter, but filling it from the inside.
As the workhorses of facial fillers, Restylane and JUVÉDERM are popular in the San Francisco Bay Area. Skillfully injected by board-certified plastic surgeons, these fillers can minimize lines and add to facial volume, creating a more rested and youthful appearance. JUVÉDERM, JUVÉDERM Voluma™ XC, Restylane, Radiesse, Perlane, Sculptra or fat transfer are often used for what's known as a liquid facelift to lift, plump, fill, smooth and/or re-contour the face.
The most recent addition to our menu of fillers is JUVÉDERM VOLUMA™ XC , the only dermal filler approved by the FDA for use to add lift and volume to the cheeks. It is clinically proven to last up to two years.
Join and Save!
Learn how you can earn savings on your favorite Allergan treatments with Alle and Plastic Surgery Specialists.
JUVEDERM vs. Restylane
Because they are among the most popular of the vast array of facial fillers available on today's market, Juvederm vs. Restylane is a consideration for many patients. These injectable dermal fillers are both low cost, low risk hyaluronic-acid based solutions that can be manipulated so the right intensity is available for each individual's needs. The differences between them are subtle. Many women in Marin County get Juvederm lip injections because some patients feel they get a smoother injection. Others prefer Restylane lip injections. Likewise, there are those that prefer Restylane under the eyes, and those that like Juvederm under the eyes. Both products can be used successfully to reduce nasolabial folds, improve the lip fullness, reduce hollowness around the eyes, brows and cheekbones, and improve the contour of the jaw and chin. They can also improve depressions that are the result of acne or other skin irritations. The medical team at Plastic Surgery Specialists' beautiful Marin County surgery center will help you decide which product is likely to work best for you.
New Treatment! – Juvederm Volbella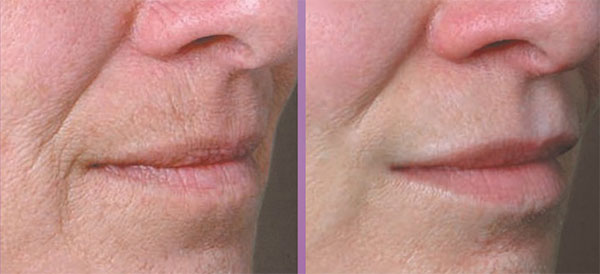 • New long-lasting filler for subtle volume & fine lines
• Volbella is thin and flexible, allowing a subtle transformation of fullness, and reduction of peri-orbital lines, and more.
• Contact Us to learn more
Best Candidates
Even though Restylane and Juvederm fillers present a low risk potential for allergic reactions, candidates will want to consult with PSS staff before receiving treatment. Likewise, those seeking Juvederm and Restylane fillers should be aware that the effects of Juvederm and Restylane are temporary, lasting approximately one year — though the exact time differs with each individual. The best candidates understand they will need to undergo additional treatments to maintain their youthful appearance. People who frequently get cold sores around their mouths should be aware that cold sore outbreaks are possible after Restylane and Juvederm injections. Women who are pregnant or nursing should wait for treatments. Those who bruise extremely easily may want to let their PSS injector know in advance; fillers may not be good for them.
Ready to Learn More?
5Steps to
Facial Rejuvenation
Keeping your face youthful and beautiful goes beyond visiting us for a treatment. You've already started the learning process. Now, take the next step by checking out our e-learning guide that breaks down the science of aging and the ways you can combat it.
Ready to Learn More?
5Steps to Facial
Rejuvenation
Check Out the Guide
The Treatment
Juvederm and Restylane treatments take only about 15 minutes. However, most people opt to have a topical anesthetic, which can both ease discomfort and decrease the chance of bruising, applied to their skin about a half hour before their treatment time. Once the Restylane or Juvederm treatment is complete, you will be able to resume normal activities. However, you may want to avoid sunlight and any vigorous exercise that might cause you to sweat. An ice pack should be sufficient to quell any swelling. Some patients experience temporary redness or lumpiness in the area of the injection.
Individuals considering a liquid lift or Juvederm/Restylane fillers, may also be interested in Botox, fat transfers, and other injectables. Schedule a consultation with Plastic Surgery Specialists today. Contact us at (415) 925-2880.
Over

50,000

procedures performed
Over

75

years of combined experience
Our experienced team of board-certified plastic surgeons combines a unique aesthetic perspective, the ability to listen closely to your needs, and the skills to achieve those desires. This combination sets PSS apart as a world-class plastic surgery clinic, located in Marin County, CA.
Meet Dr. HvistendahlMeet Dr. DouglasMeet Dr. Poulos
Black Diamond
FAQ
What is the difference between Restylane and Juvederm?
Both products have the same active ingredient hyaluronic acid gel. There is a slight difference in the thickness, but overall the results are similar.
How long does Restylane/Juvederm last?
There is great variation among patients but generally four to six months. An ongoing treatment plan of two to three injections per year will be required to maintain this result.
Can these injections cause nodules?
These have been reported and are a potential complication. These products require injection at an exact level within the skin. If appropriate levels are maintained, visible or palpable nodules are very rare. In addition, there is an agent called hyaluronidase, which can essentially liquefy and remove injection of this material. In our experience, this is rarely utilized but does add a margin of safety to injections.
How to Find Us
Plastic Surgery Specialists is known throughout the Bay Area for our excellence and expertise. Choose your area below to get accurate, easy-to-follow directions to our center.