Jeuveau
Conveniently located to serve the areas of Marin, San Francisco, Sonoma and Napa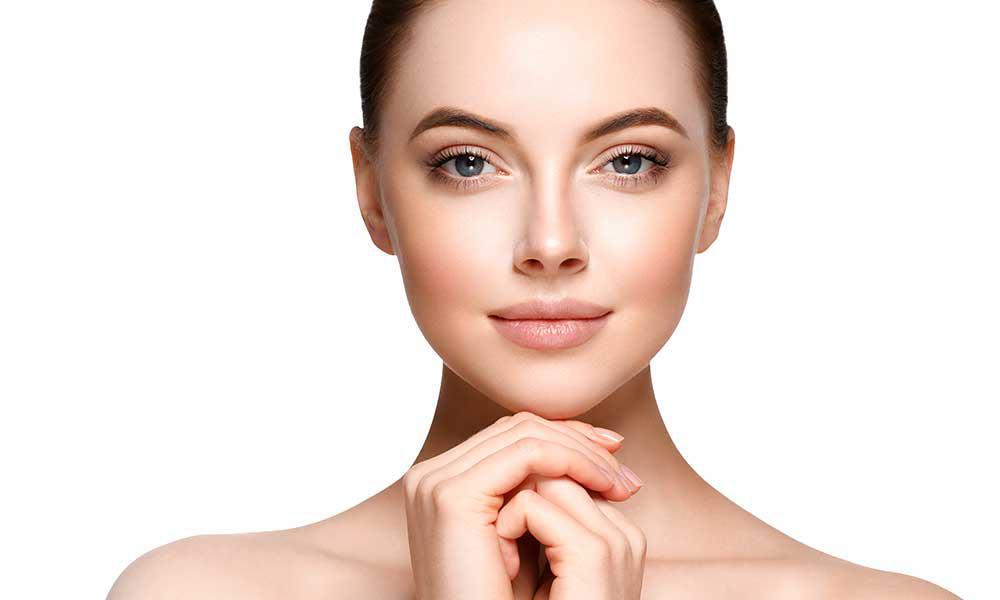 The human face is a roadmap of emotions. It conveys joy, sadness, fear, and confusion through its every expression. Over time, this map can become obscured by wrinkles and creases. As the face ages, it has increasing difficulty smoothing the lines formed from past smiles, frowns, and other facial gestures. Jeuveau can erase scrunched brow or frown lines by alleviating the stress and strain on the muscles and fine tissue beneath the skin's surface. By relaxing these muscles, Jeuveau reduces the amount of contractions that pull at facial skin. The fewer contractions a muscle makes, the less wrinkles it produces.
PSS is conveniently located in Greenbrae, California, and proudly serves San Francisco and the surrounding Bay Area. To learn how Jeuveau can bring serenity and smoothness to your appearance, contact Plastic Surgery Specialists.
What Is Jeuveau?
Jeuveau is a neuromodulator and is in the same family as BOTOX®. Neuromodulators disrupt the signals from the nerves to the fine muscles to which they are connected. By regulating these neural pathways, Jeuveau limits the number of repetitive contractions a face will perform. Easing the facial muscles gives your expression a serene, smooth demeanor.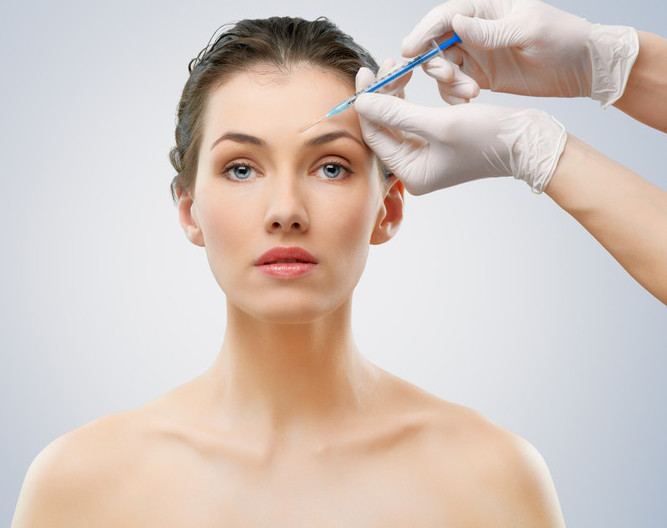 Jeuveau is an FDA approved injectable specifically designed for the treatment of glabellar lines, which are the stubborn creases found between the eyebrows.[1] The skilled medical professionals at Plastic Surgery Specialists always take care to administer the proper dosage of Jeuveau to target upper facial wrinkles. The immobilizing serum will release the network of fine musculature running through the eyebrow region. Jeuveau creates an even plain across the brow, conveying youth and confidence without all the lines to obscure your natural glow.
Jeuveau vs. Botox
In terms of neuromodulators, Jeuveau is the new kid on the beauty block. In fact, it is often called Newtox by those in the aesthetic world. Jeuveau is formulated via a proprietary technique that gives it a unique chemical makeup. Jeuveau is a purified strain of botulinum toxin type A, the same compound that gives BOTOX® its powerful appeal.
Since the two neuromodulators have a different formula, they will produce varied results from patient to patient.
Because Jeauveau is a relatively recent innovation, it has only been approved for use on glabellar lines. Compare this to BOTOX®, which has a proven track record and a myriad of applications. Botox has proven effective in treating everything from migraines to excessive sweating. While Jeuveau has some catching up to do, its ability to smooth and erase upper face wrinkles is extremely promising!
Jeuveau Benefits
The self-confidence Jeuveau gives many patients is priceless. But this new found confidence is actually the less tangible of Jeuveau's many benefits. Patients generally see noticeable results within seven days of their first procedure, and the effects can last for up to four months.
The experts at Plastic Surgery Specialists can help you determine the optimal number of units needed to produce the results you're looking for.
Best Candidates
The best candidates for Jeveau are healthy adult men or women in the Bay Area who are seeking to smooth out brow or frown lines. Please let our staff know if you are pregnant or plan to become pregnant. Also, be prepared to share your medical history, any allergies you may have, and a list of your current medications.
Consultation
When you arrive for your individualized meeting, one of our helpful team members will guide you into a private consultation room.
We want to hear about your aesthetic goals so that we can customize a plan to deliver realistic natural-looking results.
Dr. Stanley Poulos, Dr. Yngvar Hvistendahl and Dr. Trent Douglas are all board-certified plastic surgeons. Together, they have over 75 years of experience. Call (415) 384-9787 to schedule a consultation.
Preparation for Jeuveau Injectables
If you are ready for a Jeuveau injection immediately following your consultation, then so are we! The doctor will determine if you are eligible for Jeuveau and can administer the serum directly. Since Jeuveau treatments are minimally invasive, they require no preparation. Please do not wear makeup to your appointment; but if you do, we can clean and prep the area before the injection.
If you would like to learn more about Plastic Surgery Specialists prior to the date of your Jeuveau treatment, please visit our blog.
The Procedure
In addition to providing gentle cleansing of the injection site, our nurse or doctor may apply numbing cream to ensure the utmost comfort throughout your procedure. Oftentimes injections are done without numbing cream because the discomfort is minimal and resolves almost instantly. Jeuveau is administered through an ultrathin needle, so it leaves only a microscopic dot at the site of each injection.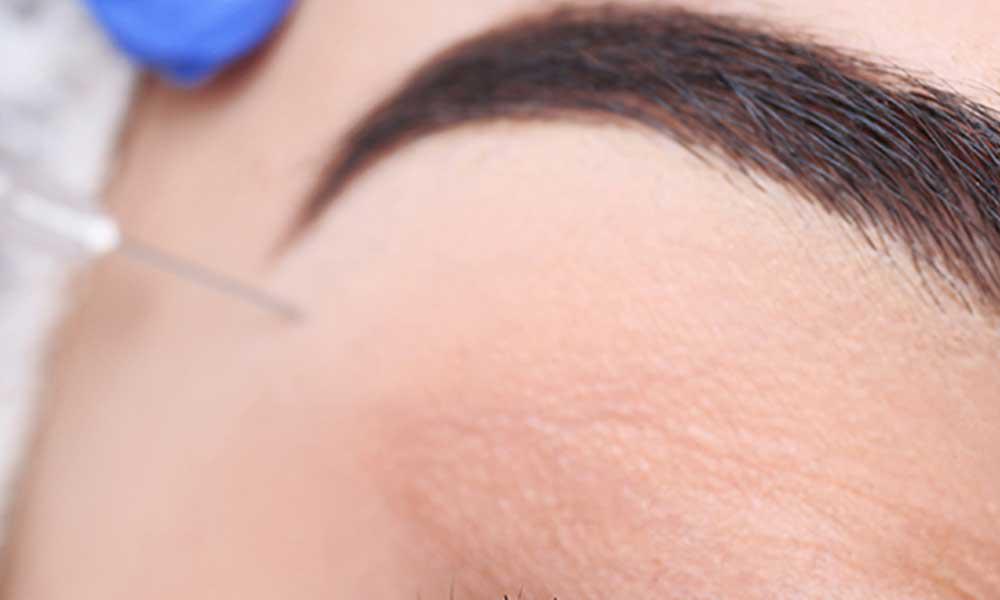 PSS board-certified plastic surgeons and nurses are experts on determining the number of Jeuveau units needed to address your concerns. Jeuveau treatments are performed in the comfort of our relaxing Greenbrae clinic, and you will be provided with an ice pack if necessary to minimize any possible discomfort.
The Jeuveau procedure typically takes only 15 minutes.
Recovery
Just as Jeuveau requires no preparation, it also entails no recovery time. You will be able to resume your normal routine immediately following your injections. For this reason, Jeuveau is considered a "lunchtime" procedure, allowing you to enjoy wrinkle-reducing enhancement with time to spare for lunch.
Results
Jeuveau treatment improves facial functionality in complex and profound ways. The neuromodulator reduces the release of acetylcholine in the area where it is injected.[2] This, in turn, affects the delicate behavior of the neuromuscular junctions in the eyebrow region. To put it simply: Jeuveau releases the tension on your facial muscles, allowing a confident calm to appear.
Complementary Procedures
Easing facial contractions is a great first step to minimizing wrinkles and maximizing aesthetic improvement. There may still be gaps below the surface of the skin, however, due to the natural aging process. As our skin ages, it has more difficulty regenerating the building blocks of healthy skin, like elastin and collagen. When these elements fade, the skin hangs sallow. There several complementary procedures that may help address these issues.
Dermal Fillers
Dermal fillers can plump gaps and perk up facial features. In addition to literally filling the space beneath your skin, these injectables also promote increased collagen production to keep your skin health on track and making progress for months to come.
Chemical Peel
While you can receive both dermal fillers and neuromodulators during the same appointment, you may want to schedule a separate visit to experience the benefits of a chemical peel. This procedure coats the face with a powerful compound to remove blemishes and inconsistencies along the surface of your skin. Your expression is as unique as your fingerprint. To leave the perfect impression on the world around you, consult with Plastic Surgery Specialists to discuss the combination of treatments that best fit your style.
Over

50,000

procedures performed
Over

75

years of combined experience
Our experienced team of board-certified plastic surgeons combines a unique aesthetic perspective, the ability to listen closely to your needs, and the skills to achieve those desires. This combination sets PSS apart as a world-class plastic surgery clinic, located in Marin County, CA.
Meet Dr. HvistendahlMeet Dr. DouglasMeet Dr. Poulos
Black Diamond
FAQ
What does a Jeuveau treatment cost in the Bay Area?
The price of a Jeuveau procedure depends on the extent of your treatment area and the number of units you desire. To discuss payment options, cost, and other general inquiries, please call (415) 384-9787 and one of our friendly Plastic Surgery Specialists will help.
Where can I get Jeuveau near San Francisco?
Conveniently located in Greenbrae, California, Plastic Surgery Specialists offers the best cosmetic enhancement solutions in the counties of Marin and San Francisco.
Is Jeuveau safe?
Yes. Drs. Poulos, Hvistendahl, and Douglas pride themselves on conscientious care and they are happy to bring their expertise to the Bay Area. To learn more about the benefits of Jeuveau, please contact Plastic Surgery Specialists today.
References
Elliott, W., Chan, J. (2019). PrabotulinumtoxinA-xvfs Injection (Jeuveau). Internal Medicine Alert; Atlanta Vol. 41, Iss. 6. Retrieved from: https://search.proquest.com/openview/2ccc51bab720e8087e63525562486320/1
Haney B. (2020) Pharmacology of Neurotoxins: Onabotulinum Toxin (Botox®), Abobotulinum Toxin (Dysport®), Incobotulinum Toxin (Xeomin®), and Prabotulinumtoxin-xvfs (Jeuveau™). Aesthetic Procedures: Nurse Practitioner's Guide to Cosmetic Dermatology. pp 83-89. DOI: https://doi.org/10.1007/978-3-030-19948-7_10
How to Find Us
Plastic Surgery Specialists is known throughout the Bay Area for our excellence and expertise. Choose your area below to get accurate, easy-to-follow directions to our center.