Breast Augmentation
Conveniently located to serve the areas of Marin, San Francisco, Sonoma and Napa
There are many reasons you may not be satisfied with the look of your breasts, but size generally makes the top of the list. Many women are dissatisfied because their breasts have become smaller with age or have age-related sagging, which multiplies the effects of fat and volume loss in the breast. Breast augmentation can provide beautifully contoured results and an increase in self-esteem for women who feel that their breast size is too small or that their breasts lack the fullness they would like.
Discover why patients from San Francisco, Sonoma, Napa, Santa Rosa, and beyond visit our specialists for breast augmentation. Request a consultation online, or call us at (415) 925-2880 to schedule an appointment.
What is Breast Augmentation?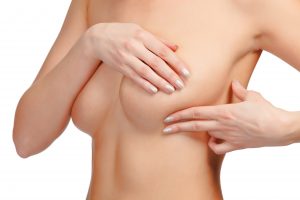 The goal of breast augmentation is to enhance and improve breast contours. Breast augmentation at Plastic Surgery Specialists in Marin County is highly individualized to complement your unique body type and augmentation goals.

Plastic Surgery Specialists is an Allergan Black Diamond level partner and is proud to offer the Natrelle series of breast implants. This family of "gummy bear" implants has a smooth outer shell the most current and cutting-edge silicone gel filler material. Natrelle implants are unique in that there are three levels of cohesiveness from which to choose – Responsive (gummy), Soft Touch (gummier), and Cohesive (gummiest). While we have access to Mentor and Sientra implants, the Natrelle smooth, round silicone gel implants are our preferred "go-to" implants due to their long history of providing consistently excellent results and having the best warranty in the industry. Dr. Poulos, Dr. Douglas and Dr. Hvistendahl are pleased to offer the latest options for patients seeking beautiful, natural-looking breasts.
Best Candidates
Healthy women wishing to enhance the size and shape of their breasts are potential candidates for breast augmentation. The procedure is ideal for women who have lost breast volume due to pregnancy or weight loss. Candidates should be healthy enough to have surgery and understand there is always a risk of complications that could require additional surgery in the future, potentially to remove or replace implants in a revisional procedure. Candidates for natural breast augmentation using their own fat rather than implants should understand that this process, while carrying lower risk, is generally best for women who want a more subtle change. Fat transfer is not recommended if the patient is looking for a more dramatic change in breast size.
Before & After Photos
What Implants Should I Get?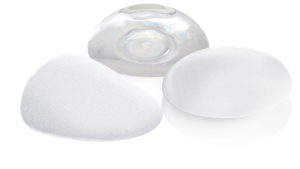 Breast augmentation involves an array of options pertaining to your implants including shape, composition of implant and size. Below are some of the choices you will make with the help and guidance of either Dr. Poulos, Dr. Douglas, or Dr. Hvistendahl to customize your breast augmentation. We use VECTRA® 3D Imaging to take an accurate 3-D image of the breasts from 180 degrees. This helps tremendously in visualizing what size and shape might be the best for your figure.
VECTRA® 3D imaging ensures:
Clear Expectations are achieved using a 3D image of the patient's body and 3D models of saline and gel implants.
Accurate measurements of the breasts are recorded, helping your surgeon choose the appropriate implants for your body.
Composition
Plastic Surgery Specialists offers silicone, saline, and gummy bear implants. Saline implants are filled with a sterile saline solution after the shell is inserted into the breast. Silicone implants are a semi-solid mass made of silicone gel that mimics the natural feel of a breast. Gummy bear implants are also made of silicone, but the composition is thicker than a traditional silicone implant, much like the consistency of a gummy bear.
Size
There is a very wide range of implant sizes to choose from, ranging from 100cc to 800cc. Once again, Plastic Surgery Specialists offers breast augmentation patients the advantage of our state-of-the-art VECTRA® 3D imaging system, which allows women to see images of how they will look with implants even before they decide to have the surgery.
Shape
The current generation of silicone gel breast implants is available in a smooth, round shape. The volume and profile of the implant are important choices that you will make with your surgeon. At Plastic Surgery Specialists, we customize each breast augmentation to your individual anatomic features, cosmetic goals, and lifestyle. Through the use of our Vectra 3-D camera and the sophisticated simulation software, we will let you envision simulated results on your own body rather than having to sort through endless before and after photo galleries – you can see with your own eyes a simulated result and get excited about how great you are going to look with a breast augmentation at PSS.
Consultation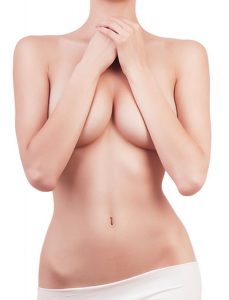 During your consultation, you will be able to ask any questions and voice concerns about breast augmentation surgery and explore all the different options offered by Plastic Surgery Specialists to achieve the full, voluptuous breasts you've been dreaming about. Dr. Poulos, Dr. Douglas and Dr. Hvistendahl will be happy to discuss the specifics of the cost for your individualized surgery and will describe exactly what you can expect from your results and the procedure itself. In order to discuss the details of your desired breast augmentation procedure, call to schedule a consultation with Dr. Poulos, Dr. Douglas, or Dr. Hvistendahl at our Marin County facility.
Before Your Procedure
In preparation for breast augmentation, Dr. Poulos, Dr. Douglas or Dr. Hvistendahl will outline which particular steps you need to take to ensure a smooth recovery and a beautiful outcome. This may include undergoing a medical examination, altering any medications, (including ibuprofen and aspirin) or supplements you may be taking, and avoiding smoking. You will also need to make arrangements in advance for the recovery period so that you can rest, and heal completely after the operation.
The Procedure
Traditional breast augmentation is a relatively simple plastic surgery procedure with only a few steps. It does, however, call for preparation. First, it is important to decide which breast implants are right for you. There are three main types of breast implants: saline, silicone, and gummy bear. After choosing your breast implant, you and your surgeon can determine the best incision placement for you. Choices include inframammary, transaxillary, or periareolar incisions. Each incision type is made in an inconspicuous area that can be easily hidden. During the procedure, your surgeon inserts your implant through the incision and closes it with sutures.
Natural breast augmentation collects fat for the augmentation from your body via liposuction. This procedure offers the added benefit of improving contours in the area of the body (stomach, hips, or thighs) from which the fat is removed. The fat cells are enriched and then injected into the breasts. This procedure takes longer, but many appreciate the natural look and feel that results, as well as the slimming effects of liposuction.
Recovery
At our Marin County surgical center, breast augmentation using implants requires general anesthesia and takes one to two hours to complete. After you go home, you'll need to take it easy for a few days. Most patients can return to work or non-vigorous activities in three to four days.
You can see the results of both implants and fat transfer right away. Costs can vary for each individual, but we are pleased to offer affordable plastic surgery for all our patients from Greenbrae, Larkspur, Corte Madera, Mill Valley, Santa Rosa, San Rafael, and other nearby communities.
For more information on how breast augmentation is performed, please visit our Education Center. You can also learn about common complementary procedures, including breast lift and mommy makeover surgeries.
In the San Francisco Bay area, breast augmentation costs vary based on a number of factors. Due to the highly customizable nature of breast augmentation procedures, the price range can be very wide. The final cost will be based on whether you choose implantation or fat transfer, as well as the results you are looking for and other such surgical aspects. During your consultation, you will have the opportunity to discuss cost factors with our patient coordinator and get a quote for your procedure. PSS offers convenient financing options designed to fit a wide range of budgets.
Over

50,000

procedures performed
Over

75

years of combined experience
Our experienced team of surgeons combine an aesthetic perspective, the ability to listen closely to your needs, and the skills to achieve those desires. This combination of talent is a hallmark of a world-class plastic surgery clinic, located in Marin County, CA.
Meet Dr. HvistendahlMeet Dr. DouglasMeet Dr. Poulos
Black Diamond
FAQs
As exciting as it is to get breast implants, it's important to understand the procedure and know what to expect before undergoing breast augmentation. In Marin County, just north of San Francisco, our board-certified plastic surgeons specialize in cosmetic breast enhancement. Below, they provide answers to common questions to help you prepare for your breast augmentation. Women from cities like Fairfax, Belvedere, Santa Rosa, and Napa trust Dr. Poulos, Dr. Douglas, and Dr. Hvistendahl as the leading breast enhancement surgeons in the North Bay Area.
What size implant should I have?
Choosing the size of implants is probably the most personal choice you'll make when considering breast augmentation. At the same time, our surgeons' expertise and experience are valuable assets in helping guide your choice. Choosing an implant suitable for your tissue characteristics is the most important factor. A patient with paper-thin skin and no soft tissue coverage cannot tolerate the same-sized implants as someone with a C-cup breast and elastic skin. During your consultation, we'll discuss your preferred cup size and explain how it's converted to an implant volume. Before-and-after pictures of real patients are a great way to narrow your choices and help us understand your expectations. We'll take the time to help you choose what is right for you.
What's the best way to see what I would look like with breast implants?
Our Greenbrae clinic is one of the few practices to offer the VECTRA® 3D imaging system, which allows patients to preview what their breasts may look like with implants of different shapes and sizes. This can be even more helpful than traditional implant sizers, which only give you an idea of size, rather than what your actual breasts will look like.
Do you offer natural breast augmentation?
Yes. Some women want to enhance their breast size without breast implants. Those patients can benefit from fat transfer breast augmentation, a procedure that involves taking fat tissue from one area of your body, purifying and enriching it, and then re-injecting it into your breasts. We use liposuction to collect the fat, which is an added bonus of choosing a natural breast augmentation. Suitable candidates for fat transfer breast augmentation desire only a modest increase in breast size — not more than one cup size.
Are there potential problems after getting breast implants?
Every elective surgical and non-surgical procedure carries some risk. The most common issue with breast implants is the tendency of the body to form scar tissue around the implant. We call this scar tissue a capsule, and the thickening process a capsular contracture. Research shows that modern implants remain soft in more than 90% of women who get breast augmentation. Even those who develop some capsular contracture do not require revision surgery in most cases. However, somewhere around 3 to 5% of patients will develop significant firmness. The vast majority of these can be corrected by secondary operation, which removes the scar tissue and replaces the implants.
Is there any relationship between implants and breast cancer?
With extremely rare exceptions, there is no relationship between implants and cancer. Rarely, a leaking silicone implant can result in a lump that could be confused for breast mass. That being said 1 out of every 8-9 women may develop breast cancer in their lifetime. Studies have shown that patients who developed breast cancer with implants usually present at an earlier stage because they are used to frequent examinations and mammograms.