Nipple Correction
Conveniently located to serve the areas of Marin, San Francisco, Sonoma and Napa
Even the smallest imperfection can create real insecurities. If you are unhappy with the way you look, it can affect how you feel. An inverted nipple can damage your self-esteem and cause you to shy away from intimacy. You may also avoid scenarios such as beach vacations and locker rooms, due to discomfort with your appearance.
Nipples traditionally protrude outward. Others, however, may poke inward or sit flat along the surface of the areola (the dark skin around a nipple). If a nipple is severely malformed, it could make one's clothing feel irritable or uncomfortable.
If you need nipple correction surgery, the experts at Plastic Surgery Specialists (PSS) can help. Located in scenic Greenbrae, California, PSS proudly serves Napa Valley, Santa Rosa, San Francisco, and the entire Bay Area. To learn how we can address your aesthetic concerns and amplify your confidence, contact us at your earliest convenience.
About
Some people are born with inverted nipples while others develop them during puberty. Adolescence is a time of transformation and evolution. The breast tissue undergoes rapid changes, and sometimes nipple formation is affected.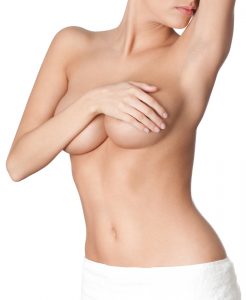 If the lactiferous (milk) duct is short, it may pull back the nipple to which it is connected. Inverted nipples may feel or look "abnormal," but they are surprisingly common. Approximately 10% of women have one or more flat or differently-formed nipples. By restructuring the underlying tissue supporting a nipple, Plastic Surgery Specialists can undo inversions, and help you feel more confident about your breasts.
If a nipple suddenly becomes inverted or flat during your adult years, it could be a symptom of a serious situation such as inflammatory breast cancer or Paget disease. Your health is our top priority at Plastic Surgery Specialists. Please contact our offices at 415-886-0777 to discuss your wellness and cosmetic concerns.
The Benefits of Nipple Correction
Inverted nipples can cause
Difficulty breastfeeding
Avoidance of intimacy
Conversely, the benefits of nipple correction surgery include
A relaxed feel
Better fitting clothes
A flattering look
Increased confidence
A nipple correction procedure in the Bay Area may be just what the doctor ordered. The medical professionals at Plastic Surgery Specialists can create more traditional-looking areolas by allowing nipples to protrude naturally.
By boosting your confidence, nipple correction surgery can also lower your inhibitions.
When you shed your insecurities, it may free you up to connect with others on a more intimate level. To experience the many benefits of nipple correction for yourself, please contact Plastic Surgery Specialists in Greenbrae, California.
Candidates for Nipple Correction
Ideal candidates for corrective surgery include healthy individuals residing in or visiting the Bay Area. If you want to reverse an inverted or malformed nipple, then you could be eligible for a transformative procedure at Plastic Surgery Specialists.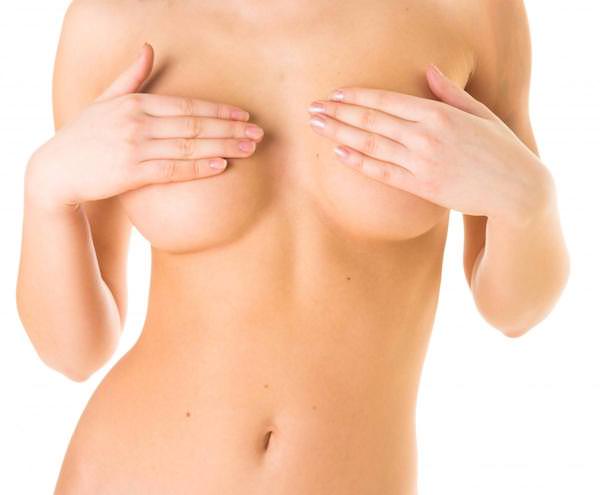 If you are a young mother who has had difficulty breastfeeding in the past, you may also benefit from nipple correction. Plastic Surgery Specialists (PSS) can liberate your milk ducts, increasing your ability to nurse your next child. Please tell your PSS representative if you are pregnant or plan to become pregnant in the near future. We can determine if nipple correction is right for you and coordinate our efforts with your biological clock.
Nipple correction surgery is also a viable option for men. Guys who have inverted or malformed nipples can solve a problem that may have bothered them since childhood. Put your insecurities in the past and let Plastic Surgery Specialists improve your future!
Personal Consultation in the Bay Area
Plastic Surgery Specialists is a proud member of the greater San Francisco community. Our blog is a nerve center of information and communication. We relish the opportunity to convey our expertise to you, and now we would love to hear your feedback. Schedule an individualized consultation at our Greenbrae office and let us know how we can bring your ideal self to life.
Please be prepared to discuss your medical history so that we can make informed decisions about the best strategies for you. The knowledgeable, friendly staff at Plastic Surgery Specialists will assess your needs, listen to your goals, and answer any questions you may have along the way. To get a glimpse of our past patients' overwhelming levels of satisfaction, please read our rave reviews. We are humbled by their kind words and we are eager to provide you with the same world-class service.
Over

50,000

procedures performed
Over

75

years of combined experience
Our experienced team of surgeons combine an aesthetic perspective, the ability to listen closely to your needs, and the skills to achieve those desires. This combination of talent is a hallmark of a world-class plastic surgery clinic, located in Marin County, CA.
Black Diamond
Preparation for Nipple Correction
You are unique, so the preparation for your procedure will be tailored to your needs. During your consultation period, Plastic Surgery Specialists will provide you with detailed instructions to prepare you for the specifics of your upcoming surgery. These directions will be based on your health records and cosmetic goals.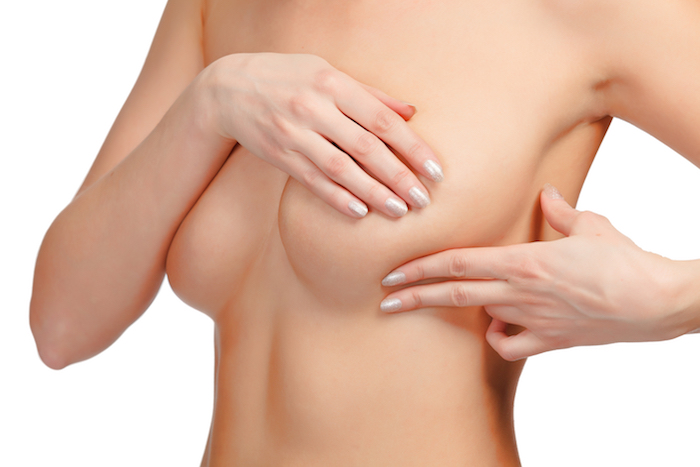 You should quit smoking at least two weeks before any surgical procedure. Tobacco products restrict your circulation and general wellbeing. You may also be advised to stop taking aspirin and certain supplements that affect blood flow. We want you to be able to enjoy your aesthetic journey, so we ask that you closely follow the preparation instructions provided by your Plastic Surgery Specialists team.
The Nipple Correction Procedure
Shortened lactiferous (milk) ducts are the root cause of most nipple inversions. That is why your surgical staff at PSS will ask about your lactation goals. Do you plan to nurse a child in the future? If so, then preserving the milk ducts is an important factor in your nipple correction procedure.
The extent of your nipple inversion is also an important feature of our approach to its correction. Your surgeon will assess your anatomy before the procedure to determine the best technique, and we will discuss our findings with you in great detail and answer any questions. Minor nipple inversion requires different work than more severe inversion. Here are some of the main techniques that we may use to address your aesthetic and wellness needs.
Parachute Flap Method
Plastic Surgery Specialists may be able to preserve your milk ducts' functionality by simply stretching the fibers pulling back at your nipple. Once the muscles are sufficiently relaxed, the nipple should protrude naturally. Your surgeon will then suture along the base of the nipple to give it sustained support. The parachute flap technique has little to no impact on the breastfeeding process. The only potential drawback to this method is that it may not be permanent. The ducts may invert, effectively reversing the benefits of your nipple correction procedure.
Detached Duct Method
If lactation is not an important factor in your decision process, then Plastic Surgery Specialists can detach the milk ducts responsible for pulling back your nipples. This technique will fully release the nipple from the muscles that invert it. The detached duct method is long-lasting; there is almost no chance that your nipple will become inverted once the ducts are divided. As your surgeon concludes the procedure, he or she will carefully affix your newly protruded nipple back in place.
Special Situations
When a nipple is inverted to an extreme degree, the telescope method may be necessary.[1] Your surgeon will make a small incision around the perimeter of the nipple and gently draw the tissue outward. This process is akin to extending the lens of a telescope, hence the name. The surgeon will manually protrude the nipple and then tighten it around the base.
The specific nature of your procedure will depend on your desired outcome and unique anatomy.
Plastic Surgery Specialists may opt to craft dermal flaps to "prop up" a nipple.[2] By creating two small triangles of skin, your surgeon presses these down to the base of your nipple, pushing it up with the support of your own tissue. These triangular flaps may come from your areola or beneath the surface of the skin, leaving virtually no scar.[3]
Recovering from Nipple Correction
Rest is essential to recovery. Before your procedure, create a place to relax in your home so you are prepared to rest once you return from surgery. You may be advised to sleep at an incline and avoid pressing anything against your chest.
To promote optimal circulation, consider gentle walks around the neighborhood in the days following your procedure. Avoid strenuous activity during the recuperation period. Please wear loose bras and/or shirts for two weeks after your surgery. Allow the nipples to find their natural, new shape without irritating them.
Remarkable Results
You will immediately notice the first wave of benefits from your nipple correction procedure. As the swelling subsides, your aesthetic improvements will appear. Over the next six weeks, the full results of your nipple correction surgery will continue to take shape. As your underlying tissue heals, your nipple protrusion can flourish, unhindered.
Cost of Nipple Correction in the Bay Area
Plastic Surgery Specialists provides the best care at a fair price. We often run specials to help you afford the appearance you have always desired. If you need help with financing, we are eager to accommodate your budget.
For any questions or concerns you may have about nipple correction surgery pricing, please call 415-886-0777 and one of our attentive staff members will be happy to assist you.
FAQ
Is nipple correction safe?
Yes, Plastic Surgery Specialists prioritize your safety and wellbeing. We will administer anesthesia to facilitate your comfort and care throughout the nipple correction surgery. Our surgeons are board-certified and well-versed in the cosmetic techniques you require to bring your goals to life.
How long is a nipple correction surgery?
Procedures may vary, but most nipple corrections have a duration of 30-120 minutes. The amazing results, however, may last for years or even decades.
References
Shiau, J., Chin, C., Lin, M., Hsiao, C. (2011). Correction of Severely Inverted Nipple with Telescope Method. Innovative Techniques. 35(6)1137–1142. DOI: https://doi.org/10.1007/s00266-011-9739-3
Kim, DY., Jeong, EC., Eo, SR., Kim, KS., Lee, SY., Cho, BH. (2003). Correction of Inverted Nipple: An Alternative Method Using Two Triangular Areolar Dermal Flaps. Annals of Plastic Surgery. 51(6)636-640. doi: 10.1097/01.sap.0000095722.82954.82
Min, K., Park, S., Heo, C., Minn, K. (2010). Scar-Free Technique for Inverted-Nipple Correction. Aesthetic Plastic Surgery. 34(1)116–119. DOI: https://doi.org/10.1007/s00266-009-9436-7