Laser BBL photorejuvnation
Conveniently located to serve the areas of Marin, San Francisco, Sonoma and Napa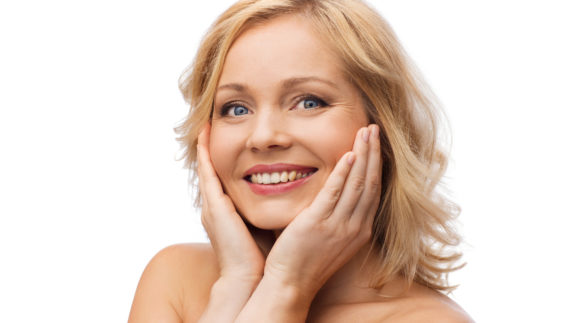 If you are looking to reduce fine lines and wrinkles, and improve the overall tone of your skin but aren't ready for a surgical facelift just yet, laser skin resurfacing is a logical first step. Laser skin resurfacing is a non-invasive cosmetic procedure that uses optically amplified beams of light to remove wrinkles and improve the tone and texture of the skin. Also known as photorejuvenation, laser treatments are the cutting edge in aesthetic tech and result in bright, smooth skin for a wide range of skin types.
The experienced team at Plastic Surgery Specialists (PSS) in the San Francisco Bay area offers a variety of photorejuvenation techniques. Contact us at 415-384-9787 to schedule an in office or virtual consultation.
THE PROCEDURE
Laser skin resurfacing in our Marin County surgery center is performed with a state-of-the art laser that offers three unique treatments for total skin rejuvenation. In essence, our Sciton Joule is three lasers in one, offering Erbium MLP (Micro Laser Peel), ProFractional and BroadBand Light (BBL) procedure options. The team at Plastic Surgery Specialists can also combine treatments to address all skin rejuvenation issues that may be of concern to you. Laser skin resurfacing corrects uneven skin tone, age spots, broken capillaries, texture and wrinkles.[1]
Types of Laser Skin Resurfacing
The laser used at PSS offers three laser treatment options in one including Erbium MLP (Micro Laser Peel), ProFractional and BroadBand Light (BBL). Each treatment option is outlined below. You can also explore many of the aesthetic laser treatments offered at PSS on our blog.
Before and After Photos
BroadBand Light
Often referred to as Intense Pulsed Light, IPL or a FotoFacial, Sciton's photodynamic skin rejuvenation treatment is called the Forever Young BBL (BroadBand Light). BBL treatments utilize an intense, visible, broad-spectrum pulse of light. The light's electromagnetic wavelengths are attuned to seek certain colors, either reds seen in rosacea, broken capillaries or red spots, etc., browns as seen in uneven pigmentation and brown spots, or both. BBL pinpoints particular pigments and selectively destroys them.[2] BBL treatments are performed in a series, usually spaced three weeks apart. Most people will require three to five treatments to achieve the best results. However, early positive changes become apparent even after the first treatment. By the end of the series, most people report a more uniform and even skin tone.
Micro Laser Peel
MLP (Micro Laser Peel) is the component of laser resurfacing that provides an excellent treatment for people with uneven pigmentation, wrinkles and skin laxity. MLPs employ the Erbium Laser to resurface the epidermis (the top layer of the skin), resulting in a more uniform color and a softer response.[3] The procedure also addresses fine lines and enlarged pores. Most people report some tightening in the treated skin as well. Our PSS medical specialists often prefer to perform MLP treatments in a series, depending on the severity of the condition of concern. We find we can achieve even better results when we combine MLP with the ProFractional Laser. Deeper and more dramatic results come with a bit of downtime and may require some light anesthesia in the form of topical numbing cream or numbing injections.
ProFractional Treatment
Your laser skin treatment may include Sciton's ProFractional Laser treatment. The ProFractional laser capability is not to be confused with a product called Fraxel, which requires multiple treatments. When combined with either a BBL or an MLP, ProFractional laser treatment usually requires only one or two sessions. The ProFractional treatment is remarkably pain-free, and the downtime is far shorter than comparable light-based procedures.[4] Most people require three to five days for a full resolution of any redness and swelling.
The ProFractional treatment provided by PSS utilizes an Erbium Yag Laser to partially remove surface damage to the skin. Most importantly, the laser is able to penetrate below the surface of the skin into the dermis where collagen and elastin exist. These are the support structures of your skin. With a finely controlled ProFractional treatment, patients see the removal of fine lines and deep wrinkles. The procedure may also shrink enlarged pores, improve the texture and tone of the skin, and reduce skin laxity. It is ideal for treating acne and its residual scarring as well.
Best Candidates for Laser Skin Resurfacing
Ideal candidates for laser skin resurfacing are healthy men and women who are concerned with wrinkles, scarring or skin irregularities. People with darker skin tones sometimes experience pigment discoloration[5] and will need to speak with one of the experienced Plastic Surgery Specialists team to determine their potential risk. Please be sure to inform our staff of any medical conditions during preliminary consultation as well.
Generally, photorejuvenation is an outpatient procedure performed with a local anesthetic. Patients leave with bandages and an ointment that they will apply regularly to prevent scabbing. Any redness and inflammation generally subside after a couple of weeks. Some patients interested in laser skin resurfacing may also consider Venus Viva, an anti-aging, non-invasive skin treatment that's appropriate for all skin types.
Consultation
Dr. Stanley G. Poulos, Dr. Yngvar A. Hvistendahl or Dr. Trent D. Douglas are leaders in the field of laser resurfacing and our expert providers are constantly training to ensure our patients receive the most current trends and treatment parameters. After a thorough exam, we will recommend the procedure that will be most effective for your particular condition. The consultation is the time to discuss health risks, concerns, alternatives, and costs. Together you and the doctor will decide on the best course of action. A customized plan for preparation, procedure, and recovery will be created for you at our safe, state-of-the-art surgical center. For more information on laser resurfacing, please visit our Education Center. Patients who live in San Francisco or the greater Bay Area who are considering laser skin resurfacing should request a consultation at (415) 925-2880.  We now offer virtual consultations as well.
Ready to Learn More?
5Steps to
Facial Rejuvenation
Keeping your face youthful and beautiful goes beyond visiting us for a treatment. You've already started the learning process. Now, take the next step by checking out our e-learning guide that breaks down the science of aging and the ways you can combat it.
Cost
The cost of laser skin resurfacing will also be discussed during your consultation with Dr. Poulos, Dr. Douglas or Dr. Hvistendahl. Each treatment is completely customized to your needs and aesthetic preferences, so the total cost will depend on your specific procedure. PSS offers convenient financing options designed to fit a wide range of budgets.
Over

50,000

procedures performed
Over

75

years of combined experience
Our experienced team of board-certified plastic surgeons combines a unique aesthetic perspective, the ability to listen closely to your needs, and the skills to achieve those desires. This combination sets PSS apart as a world-class plastic surgery clinic, located in Marin County, CA.
Meet Dr. HvistendahlMeet Dr. DouglasMeet Dr. Poulos
Black Diamond
FAQ
Which is better, BBL or IPL?
BroadBand Light (BBL) is the next generation of Intense Pulsed Light (IPL). BBL offers more accuracy, power and precision than the traditional IPL technique. BBL is safe and effective, setting it apart as the superior option. It only takes three treatments of BBL to experience the same rejuvenation that requires six sessions of IPL.
Does Micro Laser Peel (MLP) treatment hurt?
Our patients report that MLP is not a painful procedure. In fact, most of them find it quite comfortable. To minimize any discomfort, we apply a topical anesthetic to the treatment area. During the procedure, many feel a slight sunburn sensation on the skin. That sun-kissed sensitivity will persist for the first hour after treatment, but will gradually fade as your skin heals over the next few days.
Do aesthetic laser treatments remove wrinkles?
Aesthetic laser treatments are a non-invasive way to rejuvenate your skin, especially if you are not yet ready to go the surgical route. There is a wide range of devices and techniques to suit every individual's needs. Each procedure aims to remove surface imperfections, shrink pores, diffuse discoloration and reduce lines and wrinkles. The laser's pinpoint precision is chief among the modalities' many assets. Photorejuvenation can accurately target very specific skin conditions by adjusting the electromagnetic wavelengths of the laser instrument.
Does the ProFractional Laser tighten skin?
The ProFractional laser is proven to tighten and contour the skin. It does this by stimulating collagen production deep inside the dermis. Results can last for years, depending on your skin condition.
References
How to Find Us
Plastic Surgery Specialists is known throughout the Bay Area for our excellence and expertise. Choose your area below to get accurate, easy-to-follow directions to our center.