Fees & Financing
Conveniently located to serve the areas of Marin, San Francisco, Sonoma and Napa
We strive to make cosmetic plastic surgery attainable for our San Francisco Bay Area patients. Among plastic surgeons in Marin County, Dr. Poulos, Dr. Douglas and Dr. Hvistendahl are neither the least nor the most expensive, but the world-class expertise and superior patient care they offer is priceless. Because most patients consider cost when deciding on plastic surgery, our practice in Greenbrae offers several financing options to suit your needs.
When you're ready to learn more about the procedure you want, request a consultation online to meet personally with Dr. Poulos, Dr. Douglas or Dr. Hvistendahl. You can also call our office at (415) 925-2880 to schedule an appointment.
Fees
Because each of the cosmetic procedures performed by our surgeons is customized to meet your needs, it's not possible to provide specific costs. Besides the cost of the procedure itself, other fees include:
Operating room
Anesthesia
Medical device cost (such as breast implants)
Cancellation Fee
Patients who do not cancel before 48 hours of the scheduled appointment will be charged a $150 non-refundable cancellation fee.
CareCredit™

CareCredit is a unique financing option designed specifically for elective healthcare expenses. The company offers an array of financing options to qualified borrowers.
Visit our page on the CareCredit website to learn more about financing your cosmetic surgery.
Our staff is trained to help you secure financing by assisting you in the completion of the required forms, if you prefer.
Prosper
Prosper Healthcare Lending is the premier financing company in the healthcare industry. With over $3 Billion borrowed and over 250,000 people empowered, this is a name and a program you can trust.
Here are some of the benefits you'll receive with a loan from Prosper Healthcare Lending:
Doesn't affect credit to apply
Immediate decisions for loans under $35,000
Longer terms for lower monthly payments
No collateral required
No prepayment penalties
Fast & easy loan inquiry process
100% Confidential

Alphaeon Credit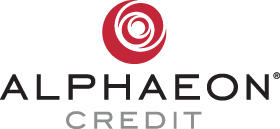 With an ALPHAEON CREDIT card, you'll find a wide array of monthly payment options to help you be your best you
6 month 0% Interest
24 & 36 Month 14.99% interest to the patient
Minimum purchase $1,000
Apply today to start looking, feeling, and being your best.
PatientFi
We partner with healthcare providers to change the way patients pay for out-of-pocket treatments and procedures. And when we remove the cost barrier, we replace it with a friendly monthly payment plan.
With PatientFi, paying over time isn't a last resort. It's the reason patients can get excited about saying yes to the treatments and procedures they want.
Monthly Payment Plans
Move over cost barriers. PatientFi's payment plans make elective procedures more affordable so patients can say yes to what they want today and pay over time.
Higher Approvals for Higher Amounts
We see patients as people, not their credit scores. We look at the whole picture to approve more patients for financing—and higher amounts. And checking your interest rate does not affect your credit.
Mobile Friendly and Easy to Use
PatientFi is fully digital and incredibly simple to use. And our services are backed by real people who care about your experience. We're not just wallet-friendly and user-friendly—we're actually friendly.