Emsculpt
Conveniently located to serve the areas of Marin, San Francisco, Sonoma and Napa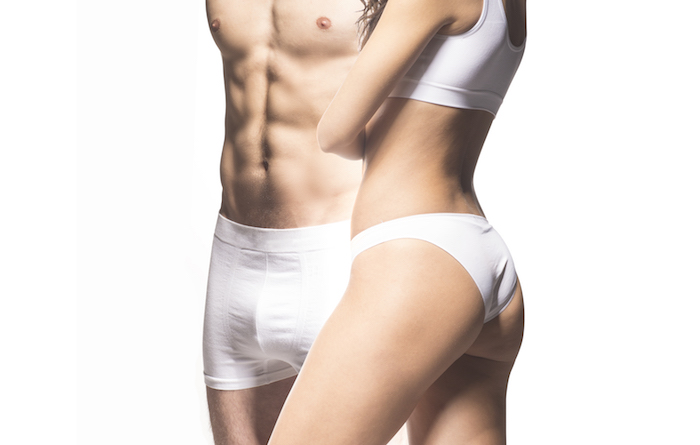 Emsculpt is a new technology, revolutionary in its ability to create muscle contraction that you simply can't create on your own. Emsculpt creates beautifully defined muscles and helps with performance. In fact, 30 minutes of Emsculpt is equal to 20,000 sit-ups. Emsculpt is FDA-cleared and is considered the gold-standard technology for fat reduction and building muscle at the same time in a single session. Statistically speaking, Emsculpt creates 16% more muscle and reduces fat by 19%. Not bad for 6 sessions of 30 minutes done at lunchtime.
*Results May Vary
What is Emsculpt?
HIFEM stands for High-Intensity Focused Electromagnetic energy and causes your muscles to contract during treatment. The outcome is a toned, sculpted body that is achieved without incisions, injections or scars.
Emsculpt is a revolutionary procedure that implements HIFEM technology to build muscle and improve your body's contours. The outcome is a toned, sculpted body that is achieved without incisions, injections, or scars. Surgical procedures can reduce fat, but cannot create muscle, and require recovery and time off work. This device allows you to create, in 30 minutes, what might take hours and hours at the gym to create on your own.
Following the procedure, your abdominal muscles or buttocks may be sore, but the device has a setting that helps remove the lactic acid build up so most experience very little soreness.
*Results May Vary
Before and After Photos
Build and Sculpt Muscle While Reducing Fat
Emsculpt has been proven safe and effective for body contouring and delivers excellent results without downtime.
Emsculpt is a procedure to help healthy men and women lose stubborn fat and build muscle. This stubborn fat is called subcutaneous fat and it is found just under the skin. Subcutaneous fat can be especially difficult to remove because the body stores it as an emergency source of energy. Emsculpt will help burn off this extra fat and build your muscles.
Many struggle to strengthen these areas on their own and often have trouble maintaining a regimen to keep those areas strong. We will soon be able to offer treatment for the biceps and triceps, to tone and shape the arms as well.
*Results May Vary
Emsculpt Benefits
Emsculpt is entirely nonsurgical and can be done in 30 minutes. Not only will this procedure transform the way you appear without surgery, but it will also provide natural improvements in the contours of your body while making you stronger and more fit. It is important to note that Emsculpt is not a weight loss procedure. Strengthening core and buttocks areas can help tremendously in running, cycling, yoga, and more. Relief of back pain has been reported as a helpful side effect.
*Results May Vary
Best Candidates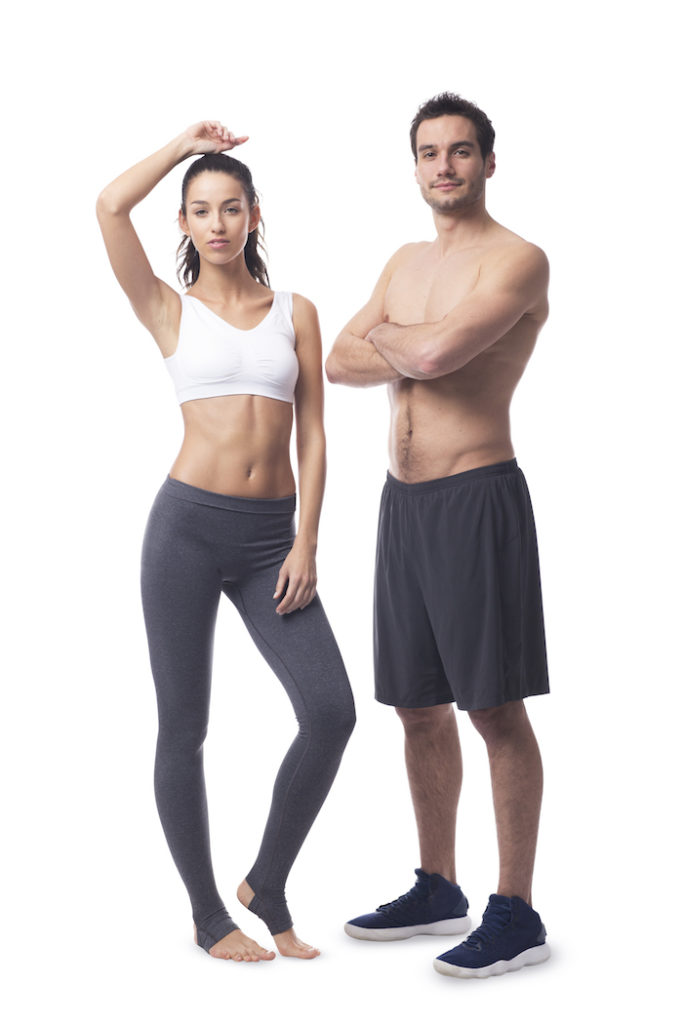 Ideal candidates for this procedure are healthy, active men and women who are looking to lose that last bit of fat and gain muscle mass. Many women pursue this treatment because it helps to slim their waist and contour their butt, making it appear more lifted and round. Many of our male patients undergo Emsculpt to improve the definition of their abs.
If you are interested in a non-surgical butt lift or defined abdominal muscles, Emsculpt may be your perfect solution.
*Results May Vary
Consultation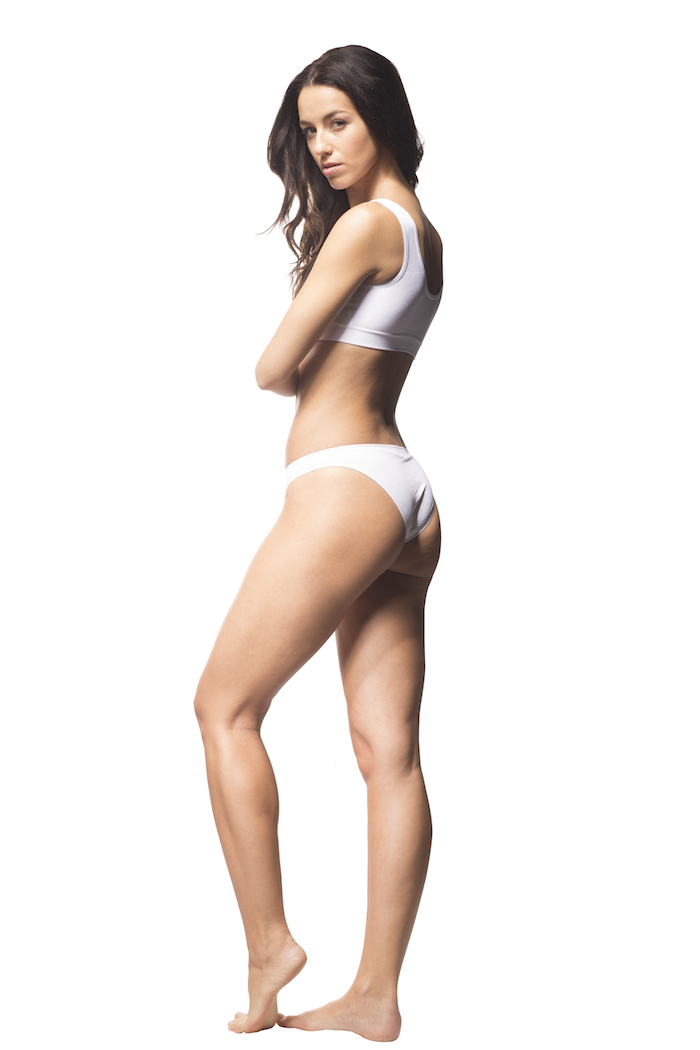 At PSS, our goal is to help you find the treatment that will help you achieve your body goals in the most efficient and appropriate method for you and your lifestyle. During your private consultation, you will meet with one of our board-certified aesthetic plastic surgeons. They will walk you through the Emsculpt process and what your results will look like. Most patients are recommended to undergo a minimum of four treatments to achieve their best outcome. These treatments are spaced out over a couple of days.
The specialist assisting you will ask about your medical history and current lifestyle. Emsculpt cannot be used on individuals with metal implants. Once Emsculpt has been deemed a good option for you, your treatment plan will be created.
At PSS we want our patients to be educated and informed about the many aspects of their procedures. We encourage you to write down your questions and bring them to your consultation.
Here are some questions to get you thinking about the treatment:
When will I see my results?
What is needed from me to ensure my best outcome?
Do you have before and after photos of previous Emsculpt treatments?
What will the treatment feel like?
How many treatments do you suggest for me?
Before you leave, you and your doctor will plan out your future appointments and they will inform you how to best prepare for the treatment.
If you have any more questions that are not addressed in your consultation, please give our office a call so we can assist you.
*Results May Vary
The Procedure

During your procedure, the EMSCULPT applicator will be placed on the area to be treated. The device can treat abdominal muscles, buttocks, arms, thighs, and calves. The applicator will be secured and, once you are comfortable, will emit electromagnetic waves. These pulses of energy will contract your muscles at high speeds, causing fat to be broken down and muscle to build quickly.
The treatment will take about thirty minutes for each area treated. You will sit or lie prone on a comfortable, adjustable treatment table. Patients can read or simply relax during the session, then return to their regular schedule directly afterward.
*Results May Vary
Results
Most patients require six treatments to achieve the sculpted, toned outcome they desire. It is important to maintain a healthy lifestyle. We've found that strengthening and toning the body with Emsculpt really encourages that lifestyle.
The increased muscle mass and tone will last as long as it is worked, but like all muscles, use it or lose it is a true axiom. We recommend quarterly treatments to help maintain muscle and fat loss as you continue with your healthy lifestyle and workouts.
*Results May Vary
Cost
The cost of your Emsculpt procedure will vary based on how many treatments are planned to give you the best results. PSS offers convenient financing options designed to fit a wide range of budgets. If you are interested in the simple, yet significant ways Emsculpt will improve your appearance, schedule a consultation with us today at (415) 925-2880
Over

50,000

procedures performed
Over

75

years of combined experience
Our experienced team of surgeons combine an aesthetic perspective, the ability to listen closely to your needs, and the skills to achieve those desires. This combination of talent is a hallmark of a world-class plastic surgery clinic, located in Marin County, CA.
FAQs
Does Emsculpt last?
Yes! Your Emsculpt results will last months or longer with continued healthy habits. Maintenance appointments will help keep your results consistent. Another great way to keep your defined abs or lifted booty is to keep an active lifestyle. At PSS, we not only want to give our patients incredible treatments, but we also want to set them on a path of lifelong healthy living. We encourage you to work out and use Emsculpt as a way to jump-start the results you've always wanted to achieve.
Does Emsculpt hurt?
Emsculpt sessions are not painful, but treatment will feel like an intense workout. People report being able to feel their muscles contract but most patients are able to rest comfortably, read and carry a conversation during the treatment.
How long do Emsculpt results last?
Your results may last up to six months or longer with proper maintenance. Emsculpt will help improve these areas and give you the results you desire.
How much does Emsculpt cost?
The cost of your Emsculpt treatment will be based on the number of treatments you plan on getting. For more specific estimates of Emsculpt prices, call our office.

How to Find Us
Plastic Surgery Specialists is known throughout the Bay Area for our excellence and expertise. Choose your area below to get accurate, easy-to-follow directions to our center.