Reconstructive Surgery
Conveniently located to serve the areas of Marin, San Francisco, Sonoma and Napa
Reconstructive surgery is a term that encompasses surgical procedures that restore the function and appearance of a patient's body after a medical condition or traumatic event. If you've triumphed over the ravages of cancer, massive weight loss, or a severe injury, reconstructive surgery can help you celebrate your strength and start your new chapter. The surgeons at Plastic Surgery Specialists in Marin County have decades of experience and combine their aesthetic artistry with the latest innovative surgical technology. You can expect results that are tailored to your needs. We are dedicated to ensuring that your reconstructive surgery is an exciting and positive experience.
We specialize in the following reconstructive surgery procedures:
Schedule a consultation with Plastic Surgery Specialists today. Contact us at (415) 925-2880
Breast Reconstruction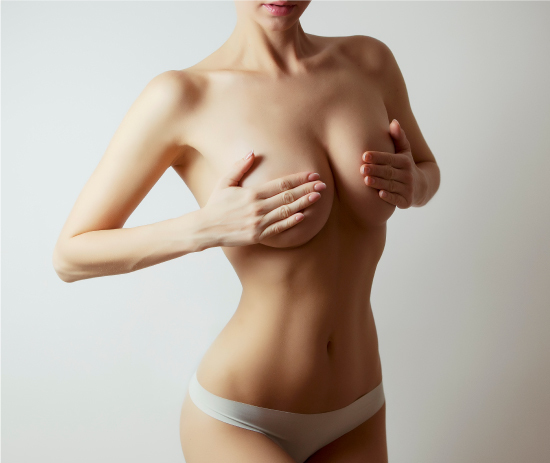 If you've gone through a mastectomy, a double mastectomy, or lumpectomy, breast reconstruction surgery can restore your set of feminine curves. You may want a natural look, or you may want to improve on what mother nature gave you the first time around! Either way, your new cancer-free breast will be a beautiful reminder of your resilience.
Plastic Surgery Specialists routinely participate in breast reconstruction for cancer patient programs. We work with oncology specialists, oncology surgeons, and reconstructive surgeons to offer patients every available option. If you are undergoing breast cancer surgery in the San Francisco Bay Area, we can coordinate with your oncology surgeon to perform your breast reconstruction during the same operation. This offers the advantages of preserving optimal levels of your own skin, undergoing only one recovery, and allows you to maintain the shape of your chest. If you're still undergoing radiation your surgeon may recommend delayed reconstruction.(1)
Breast Reconstruction Methods:
Tissue Flap Techniques
This uses muscle, fat, and skin from other parts of your body to create a breast mound. The donor tissue is often tunneled to the mastectomy site and remains attached to its original blood supply. Depending on your preference and anatomy, your surgeon can either use your own fat or an implant to create your new breast.
Breast Implants
So many choices! The breast implant of the size, shape, and material that strikes your fancy can be inserted under the skin or muscle. Depending on the extent of your mastectomy or lumpectomy, your surgeon will discuss whether to use the flap or tissue expansion techniques to make this new home for your breast.
Tissue Expansion
Patients who choose tissue expansion can look forward to a shorter surgical recovery time but will have to make a few office visits over an extended period of time. A tissue expander is a hollow breast implant that is placed underneath the pectoral muscle and gradually filled with saline to stretch the skin and muscle to make room for the permanent implant. (2)
Our Greenbrae clinic is one of the few practices to offer the VECTRA® 3D imaging system, which allows patients to preview what their breasts may look like with implants of different shapes and sizes.
Post-Bariatric Surgery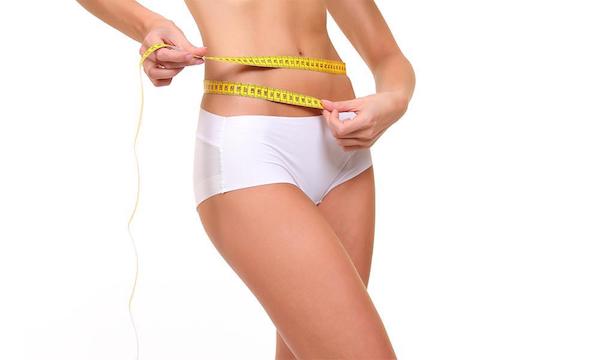 Published scientific articles show that patients who undergo body contouring surgery after their bariatric surgery experience ongoing improvements in their quality of life. Other research has proved that patients with body contouring also have more success in long-term weight control after bypass surgery. If you've undergone bariatric surgery, you've made a serious commitment to your health. Body contouring can be the last important stage of your transformation.
Extra skin after major weight loss can result in extra pounds of loose, hanging skin. The folds can cause irritation, intertrigo (rash and inflammation in the folds of the skin) and keep you from staying active. Post-Bariatric surgery is for those who have completed a massive weight loss (losing over 50% of their original body weight) and are now at a stable target weight. (3)
Procedures
Finally enjoy the clothing and activities that you've been dreaming about since you started your weight loss journey. Post-Bariatric surgeries consider the entire body to create a natural-looking set of proportional contours.
These surgeries include:
Thigh lift
Arm lift
Tummy tuck
Body lift
These procedures may include liposuction to target remaining fat deposits, and free additional skin for removal. Your surgeon will use strategically placed incisions, and meticulous sutures to keep visible scarring to a minimum.
During your personal consultation, you'll discuss your goals with the doctor to determine which procedures will get you the best results. These procedures can be similar to tailoring an oversized garment. However, they also lift significant areas of loose skin, requiring carefully considered incision techniques and effective systems of sutures to achieve the correct tension. Your skin's texture and the amount of tissue laxity will determine the exact techniques to be used. Many patients choose to undergo multiple procedures, and because these surgeries can be complex, more than one surgery may be required. Check out our blog to read about the wonderful results that one of our patients experienced after a full body lift.
Trauma Reconstruction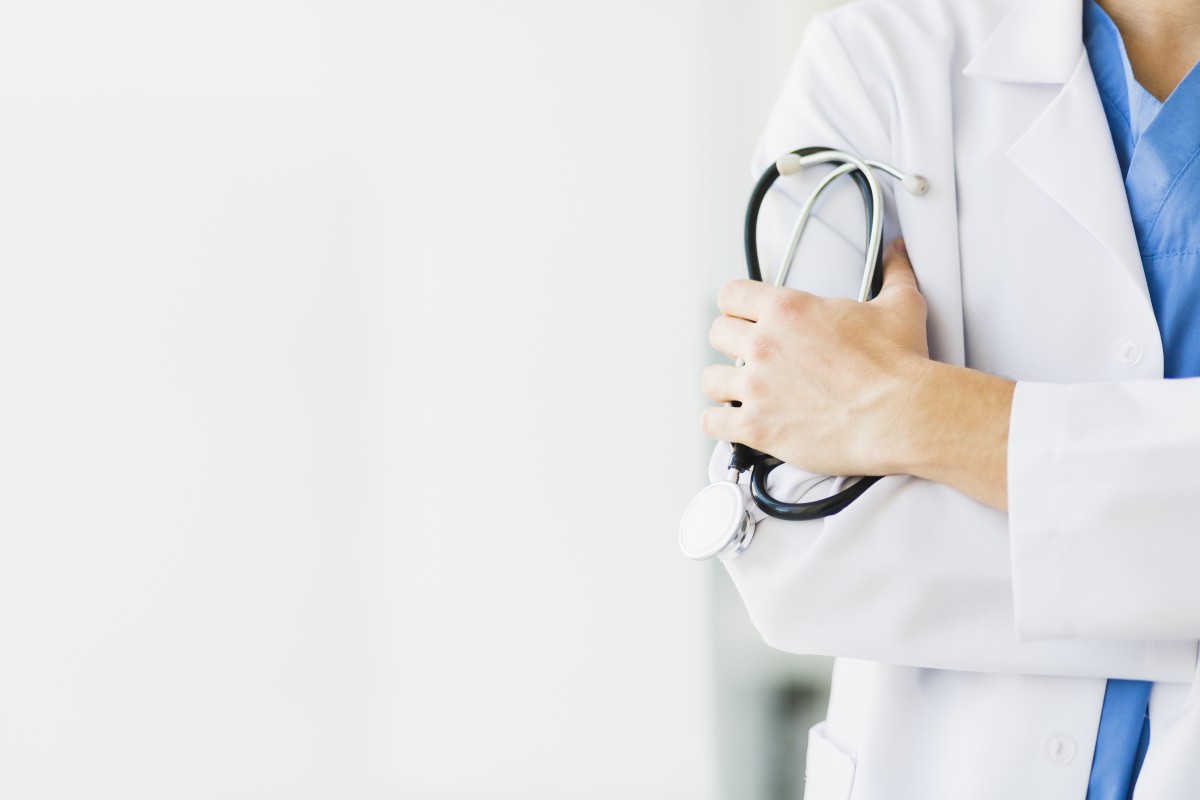 If you were the victim of a traumatic accident, you may be left with disheartening reminders of the painful event. Emergency medical care is first and foremost concerned with the patient's life and safety. In urgent situations, first responders may not have time or training to treat an injury with aesthetic considerations. Plastic surgeons specialize in soft tissue injuries that leave prominent scarring or extensive lacerations.
The expert surgeons at Plastic Surgery Specialists can perform a variety of techniques to leave you with an improved appearance.
Skin grafts use healthy skin from another part of the body to cover an injury.
Plastic surgeons can also transplant muscle or other tissues like fat and cartilage to reconstruct the compromised areas.
Microsurgery can re-attach blood vessels to create a new blood supply for healthy tissue and improved healing.
Tissue expansion can also be used to create new usable skin to repair injuries.
Personal Consultation
The team at Plastic Surgery Specialists is excited to meet with you and get you on your way to your new body and your new life. If you're considering reconstructive surgery, it's crucial to seek out compassionate and experienced surgeons that understand your needs and concerns. At Plastic Surgery Specialists, we are proud to offer patients in the Bay Area comfort and hope as they recover from a life-changing event. During your personal consultation, you'll receive a thorough examination and attentive care. Our team will take the time to discuss the best possible treatment for your unique situation, the details of possible procedures, and what to expect during your recovery.
Over

50,000

procedures performed
Over

75

years of combined experience
Our experienced team of surgeons combine an aesthetic perspective, the ability to listen closely to your needs, and the skills to achieve those desires. This combination of talent is a hallmark of a world-class plastic surgery clinic, located in Marin County, CA.
Meet Dr. HvistendahlMeet Dr. DouglasMeet Dr. Poulos
Black Diamond
Benefits of Reconstructive Surgery in the Bay Area
If you live in or around San Francisco, take advantage of Plastic Surgery Specialists' expertise and excellence in this field. Our 6,000-square-foot medical center in Marin County is equipped with state-of-the-art technology. Our spacious facilities are outside the bustle of the city, and overlook a serene garden for a discreet and calming experience. We employ a highly-skilled professional staff who will attend to your every need before, during, and after your procedure. We're proud of our satisfied patient reviews, and hope you'll join them.
Come visit us in Greenbrae.
We're conveniently located to serve patients from:
Santa Rosa
San Francisco
East Bay
South Bay
Palo Alto & the Peninsula
Cost
As with any procedure, the cost of your reconstructive surgery will depend on the type and the details of a procedure that is tailored to you. Because reconstructive surgery is not considered cosmetic plastic surgery, some insurance plans will cover traumatic accident reconstruction, post-bariatric surgeries, and post-cancer breast reconstructions. We understand the physical and emotional importance of reconstructive surgery and can help you organize resources to make it possible. We realize that not all patients have the financial means or insurance to afford our reconstructive services. Whenever possible, we arrange free surgical and anesthesia services for patients who otherwise would not be able to afford them.
FAQ
What's the difference between reconstructive surgery and plastic surgery?
Reconstructive surgery treats abnormalities that arise after a medical condition and restores the function and appearance of a patient's body. Plastic surgery alters an otherwise healthy patient who has chosen to change their body for cosmetic reasons.
What type of breast reconstruction is best?
The type of breast reconstruction that is right for a woman is a significant decision on her own, personal recovery journey. Implant surgery employs a similar technique as a standard breast augmentation. With "flap" reconstruction, however, the surgeon makes use of a woman's own tissue to reconstruct the breast. Flaps offer a larger, softer breast, but it is a highly specialized surgery. Implant-based reconstruction, on the other hand, is a relatively simpler operation. 
References
American Cancer Society. Breast Reconstruction Using Your Own Tissues (Flap Procedures). www.cancer.org. Published 2021. Accessed March 3, 2021. https://www.cancer.org/cancer/breast-cancer/reconstruction-surgery/breast-reconstruction-options/breast-reconstruction-using-your-own-tissues-flap-procedures.html#:~:text=For%20this%20procedure%2C%20the%20surgeon
Le NK, García-Molina C, Kumar A, Griffin L, Dayicioglu D. Pain and Anxiety Levels of Patients Undergoing Tissue Expansion After Mastectomies: A Case Series Study. Cancer Control. 2017;24(4):1073274817729893. doi:10.1177/1073274817729893
Cabbabe SW. Plastic Surgery after Massive Weight Loss. Missouri Medicine. 2016;113(3):202-206. Accessed March 3, 2021. https://www.ncbi.nlm.nih.gov/pmc/articles/PMC6140063/
How to Find Us
Plastic Surgery Specialists is known throughout the Bay Area for our excellence and expertise. Choose your area below to get accurate, easy-to-follow directions to our center.