Hair Loss and Restoration
Conveniently located to serve the areas of Marin, San Francisco, Sonoma and Napa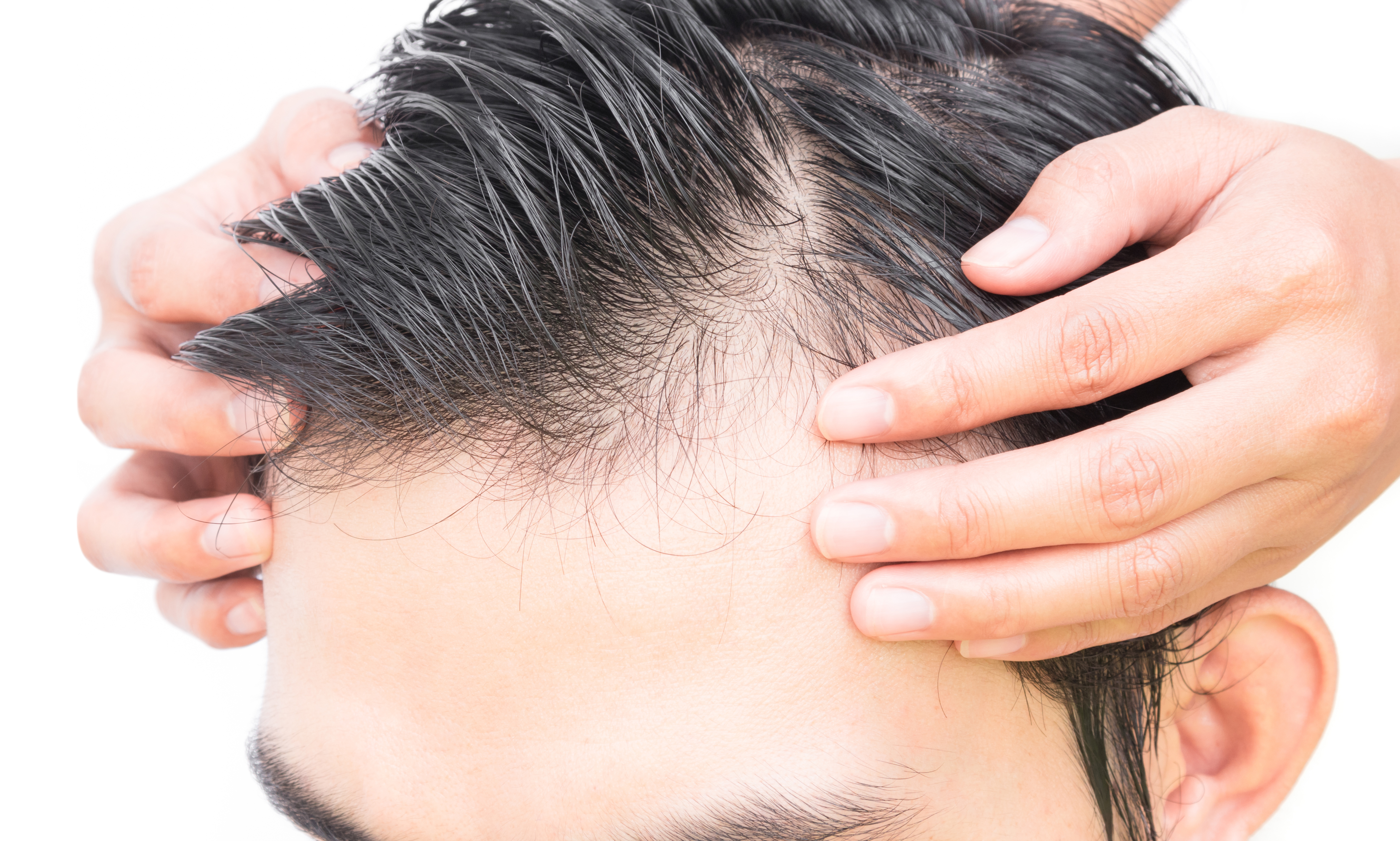 People often associate a full head of hair with youthfulness and vigor. But as the years tick by, hair often begins to thin and recede and confidence levels sometimes go with it. Plastic Surgery Specialists, conveniently located in Greenbrae, California, and serving the greater Bay Area, including San Francisco and San Jose, is pleased to offer several options to counteract the trauma of hair loss.
Is Hair Loss Inevitable?
Hair loss is one of those unfortunate, but obvious signs of aging and it can feel inevitable. The good news? You can fight hair loss with a combination of nutrient-rich oral supplements and follicle-stimulating treatments, including autologous conditioned plasma.[1] By isolating and amplifying the platelets in your own blood, we can treat the dermal papilla cells at the base of your follicles. When properly stimulated, these cells produce more beta-catenin, a protein responsible for signaling new hair growth.[2]
Before and After Photos
Nutrafol
We offer a complete arsenal in the fight against hair loss with PROVEN, effective hair restoration techniques including the FDA-approved oral supplement Nutrafol. When combined with non-surgical, no-downtime treatments, such as our Livra MD Microchanneling system, Nutrafol can create new follicles, trigger hair regrowth, and thicken the overall appearance of your hair.
We are very excited to offer this treatment to our patients because Nutrafol is formulated to work with your body's unique chemical composition. There are five major factors that affect hair loss and regeneration:
Toxins, as regulated by the liver
Hormones, like estrogen and testosterone
The stress response of the adrenal glands
Your gut health and general digestive wellness
Metabolism and energy conversion
By identifying these facets of your physiology, Nutrafol has optimized supplements to boost your natural ability to restore hair growth. The average human body features 100,000 follicles. Nutrafol works to help those follicles function properly. Plastic Surgery Specialists is pleased to offer Nutrafol as a cornerstone of our hair restoration strategy.
NeoGraft
Traditional hair transplant methods remove large strips of flesh from the back of the head leaving a large scar that is often more noticeable than the bald pattern that you are treating. Plastic Surgery Specialists is an innovator in hair transplantation using NeoGraft, a groundbreaking system that harvests healthy follicles individually. These follicles are collected from a safe zone – a region where hair growth is lush and replicable. The NeoGraft technique uses Follicular Unit Extraction (FUE) to harvest up to 2,500 follicles in a single session. Each extraction is so small, it leaves a pinpoint that is barely noticeable to the naked eye.
Once the healthy follicles are gently collected from your safe zone, it's time to put them to work. NeoGraft has pioneered the "no touch" technique of implanting follicles along the balding area. This method minimizes complications and maximizes results. NeoGraft allows our clinicians to place follicles skillfully and strategically. The device targets viable destinations for healthy follicles, giving them a new home, one by one.
Benefits of Hair Restoration
Our multi-tiered approach to hair loss correction provides a wellspring of benefits. In addition to the obvious cosmetic improvements you will experience, we've found that our hair restoration patients experience a tremendous boost in confidence.
Hair restoration techniques used by the experienced team at PSS are:
Safe and well tested
Efficient and precise
Effective and life-changing
To experience the benefits of hair restoration in the Bay Area, schedule an appointment with Plastic Surgery Specialists.
Best Candidates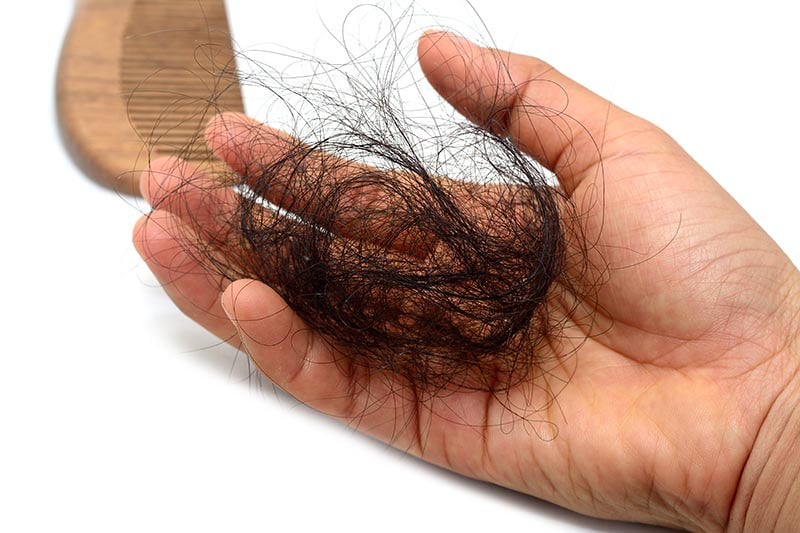 The ideal candidate for Neograft is one seeking hair restoration for thinning hair, bald spots, and/or a receding hairline. It's important to know that successful hair restoration requires an adequate amount of hair growth or follicles available for transplantation. This means that people with advanced hair loss may not be ideal candidates, as the target areas are too large for the donor hair to cover. Also, diffuse hair loss patterns, in which hair is thinning throughout the scalp, may not have a safe zone of amply dense donor follicles. Neograft may not be suitable for patients who have hair loss that may be temporary or can be reversed through other means.
Consultation
Aesthetic enhancement is all about communication. During your individual consultation, we will assess your current situation and listen to your concerns. Together you and your PSS hair restoration team will decide on the best course of action. A customized plan for preparation, procedure, and recovery will be created for you. Visit our blog to learn more about our approach to cosmetic improvement.
Preparation for Hair Regrowth
Our hair restoration treatment consists of multiple steps to prepare the hair follicle with a rich supply of nutrients. Then the autologous conditioned plasma treatment with Livra MD Microchanneling nourishes the scalp and creates the ideal environment for new hair growth, using your own growth factors and the microchanneling delivery system.
If you are opting for a hair transplant treatment via NeoGraft, your clinician will prepare you for the procedure during your individualized consultation. If you have any questions, please do not hesitate to call 415-384-9787.
The Procedure
Our Procell Microchanneling device is state-of-the-art and features custom needle depths that precisely deliver the growth serum. The device tip is designed to open up tiny channels that deliver the nutrients while creating minimal damage. There will be some inflammation, but that is intentional. Inflammation will encourage the body's own healing response which rejuvenates the scalp with vital growth factors. Compared to other hair restoration methods, the Procell Microchannel creates better results with less downtime.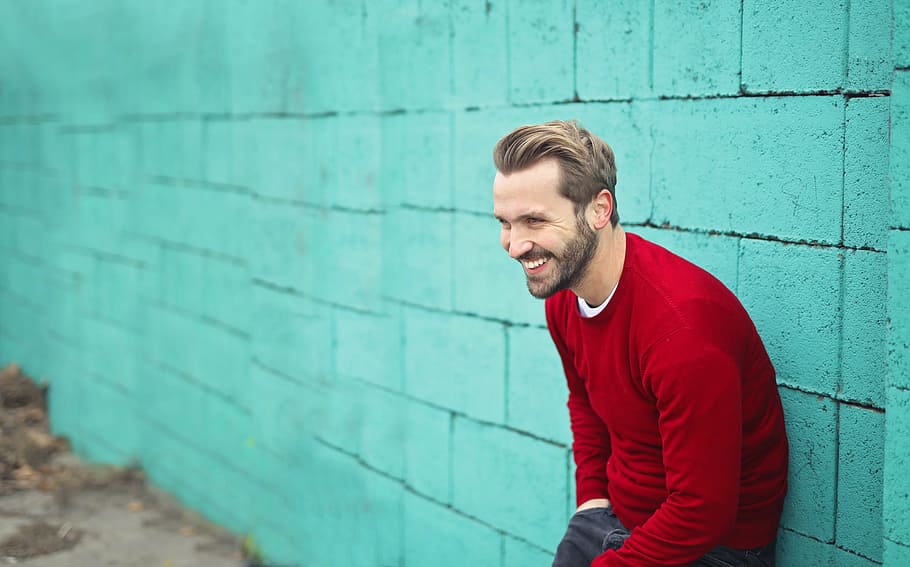 The treatment is three-fold. First: Nutrafol supplements prepare your system with the proper nutrients. Then Procell microchanneling creates a pathway for your healing growth factor. Lastly, the injury created by the microchanneling helps boost the immune system's response to the area, promoting rapid healing.
The treatment protocol outlines your pre-treatment regimen, which includes four weeks of Nutrafol supplements before the procedure. A week before your treatment, we ask you to avoid multivitamins and blood-thinning agents, including Vitamin A and E, Ginkgo, Garlic, Flax, Cod Liver Oil, and essential fatty acids. Three days before the treatment day, we ask you to stop smoking and avoid alcohol and caffeine, as they impede the healing process. Additionally, we ask you to hydrate your system to make both the autologous conditioned plasma harvesting easier and to minimize your discomfort.
Avoid anti-inflammatory medicines such as Advil, Motrin, aspirin, and Naproxen for three days prior, and three days after the procedure. Inflammation is a good thing when we are trying to bring blood flow to the area. The body takes over and sends healing compounds and cells, creating new growth. The procedure itself can be painful, as the scalp area has many nerve endings and is sensitive. Please share any concerns you may have with your Plastic Surgery Specialists team and we will strive to minimize any discomfort you may encounter.
Recovery and Results
Your scalp can be tender after treatment but this typically resolves quickly. Some people report headaches, but we have not experienced that issue with any of our patients. You should wash your hair after treatment with a gentle shampoo and thorough rinse. Hair regrowth takes some time, but we have patients with significant results in as little as four weeks. We encourage you to look over the wonderful reviews we've received from our patients!
Over

50,000

procedures performed
Over

75

years of combined experience
Our experienced team of board-certified plastic surgeons combines a unique aesthetic perspective, the ability to listen closely to your needs, and the skills to achieve those desires. This combination sets PSS apart as a world-class plastic surgery clinic, located in Marin County, CA.
Meet Dr. HvistendahlMeet Dr. DouglasMeet Dr. Poulos
Black Diamond
FAQ
How much does hair restoration cost in Marin County?
Because we offer solutions as comprehensive and varied as NeoGraft hair transplants, Nutrafol supplements, and autologous conditioned plasma, prices will vary. Your hair restoration must be tailored to your anatomy. PSS offers convenient financing options designed to fit a wide range of budgets. Please call 415-384-9787 to learn more about our fees and financing options.
Is hair loss permanent?
Nothing in life is permanent. We live in an era of medical breakthroughs and scientific discovery. Plastic Surgery Specialists in Greenbrae, California has harnessed the power of knowledge and translated it into real results. If you are unhappy with the look and feel of your thinning hair, contact us to go over your options.
References
Li, ZJ, Choi, HI, Choi, DK, Sohn, KC, Im, M, Seo, YJ, Lee, YH, Lee, JH, Lee, Y. (2012). Autologous Platelet‐Rich Plasma: A Potential Therapeutic Tool for Promoting Hair Growth. Dermatologic Surgery. 38(7pt1)1040-1046. https://doi.org/10.1111/j.1524-4725.2012.02394.x
Zhou L, Xu M, Yang Y, Yang K, Wickett RR, Andl T, Millar SE, Zhang Y. (2016). Activation of β-Catenin Signaling in CD133-Positive Dermal Papilla Cells Drives Postnatal Hair Growth. PLoS One. 11(7):e0160425. Epub 2016 Jul 29. DOI: 10.1111/febs.13784
How to Find Us
Plastic Surgery Specialists is known throughout the Bay Area for our excellence and expertise. Choose your area below to get accurate, easy-to-follow directions to our center.