NeoGraft Facial Hair Transplant for Beards
Conveniently located to serve the areas of Marin, San Francisco, Sonoma and Napa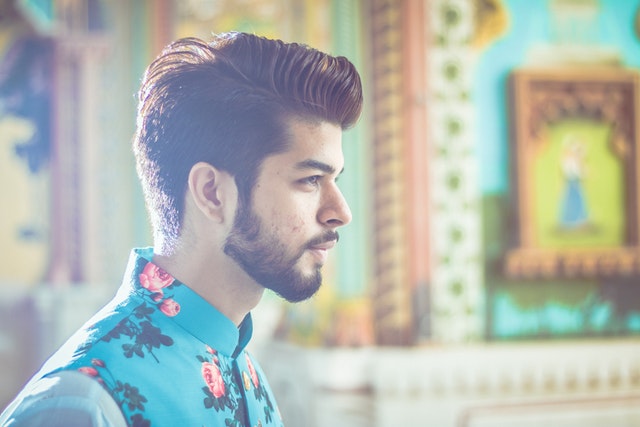 NeoGraft's "no touch" technique is safe and simple. Your PSS medical professional can focus on the artistic implantation of your newly placed hair. Meanwhile, NeoGraft makes the process as easy as operating a pneumatic riveter. NeoGraft minimizes time and fatigue so PSS can maximize your results.
We employ one of the most experienced technicians in the country for our transplant procedure.
Lizette Zuniga has over 25 years of experience with NeoGraft Hair Restoration. She creates the most natural and balanced hairlines using her technical and artistic skills.
She is a Certified Surgical Technician, Certified Follicle Unit Extraction and Transplant Technician. She's a VeroGrafters Certified Trainer and is responsible for training physicians at UCLA in transplant techniques. She created Dream Team Hair Tech Corporation and is passionate about her career and fulfilling patients' aesthetic needs. Experience and expertise are why the PSS practice trusts her in the hair transplant procedure.
The NeoGraft Advantage
"No touch" implantation technique is safe and simple
Minimally invasive FUE follicular harvest
Short recovery time
NeoGraft hair transplants are an excellent solution to grow fuller, thicker facial hair. Well-groomed facial hair represents virile masculinity. With all the different variations of facial hair, from a handlebar mustache to a ZZ Top beard, men who can grow a beard have a wide range of possibilities to choose from. However, for those who have had no say in their genetics, it can feel impossible to grow your desired facial hair. For these patients with thinner, less pronounced facial hair, we are proud to offer NeoGraft hair transplants to help patients grow a fuller beard. By utilizing the patient's own hair follicles, we can provide natural results that enhance a masculine appearance. If you are interested in seeing how NeoGraft can give you a fuller beard, the first step is to schedule a personal consultation at our Marin County location. Here, we will discuss and determine if NeoGraft is right for you. To reach us directly, please call (415) 925-2880.
The Beard Makes The Man
Facial hair makes an appearance around puberty as an increase in testosterone and other androgenic hormones infiltrate a boy's body. As a secondary sex characteristic, facial hair coincides with the growth of hair in other areas of his body. Over time, a young man's facial hair thickens as the follicles grow stronger. In his late teens and early twenties, if genetics allow, the patches in his facial hair disappear, resulting in a fuller, more even beard. In psychological studies, researchers found that men with heavier stubble fared better in attractiveness, confidence, and inherent social status than men with lighter stubble.[1] As a man ages, his beard only grows thicker and fuller, thus enhancing his assumed maturity and masculinity. However, this is not the case for all men.
The Woes of Beard Growth
A man might be in his late twenties and still wonder when his beard will finally fill in. For years after puberty, patchy areas around his cheeks or under his chin may linger, looking mangy rather than full and healthy. . Unevenness of facial hair growth in men is due primarily to genetics that are predetermined.[2] However, even if a man has the genetic predisposition to grow a full beard, different forms of alopecia can hinder his facial hair growth over time. Additionally, accidents that create scar tissue can inhibit future facial hair growth. While there are different products like supplements and creams that promise to facilitate hair growth, they don't promise safe and effective results for facial hair. That's where NeoGraft comes into the picture.
How NeoGraft Promotes Beard Growth
To transplant healthy hair follicles, we first note where the patchy areas need to be filled. While men typically report wanting an overall strong beard, they routinely rank a strong goatee and lower cheek beard as their number one priorities during a NeoGraft procedure.[3] NeoGraft uses a hair transplantation technique called follicular unit extraction (FUE). In a NeoGraft procedure, a trained expert uses an automated device to carefully excise healthy hair follicles from an area with an ample supply of hair and readies the follicles for relocation. These collections of hairs are called grafts. Because facial hair has a different coarseness and texture than the hair on our head, the grafts contain fewer hairs than NeoGraft procedures that are focused on the scalp. The NeoGraft software calculates the correct density and depth of hair placement for optimal results. Then, our trained technician treats the target area with the robotic arm, carefully transplanting the healthy follicles to their new homes.
Benefits
There are many reasons NeoGraft procedures for facial hair growth have almost doubled in popularity since 2012.[3]
No Linear Scar
Traditional hair transplant procedures began with a long linear scar around the back of the head. This approach is called follicular unit transplantation (FUT). Typically, men who experience male-pattern balding still have healthy follicles on the back of their head, making this the "donor area." In a FUT approach, doctors extract a strip of skin from the back of the head. They then extract healthy follicles from that strip and ready them for transplantation. After they suture the incision closed, they leave behind a noticeable scar on the back of the patient's head. However, with NeoGraft, the patient doesn't have to worry about a linear scar because a trained individual expertly uses individual healthy follicles from the donor area, leaving behind no noticeable scarring.
Natural Results
Because NeoGraft uses your own hair follicles, your results will look natural and match the hue and texture of your facial hair. The automated technology will ensure that the results appear uniform and create an even appearance for your new beard.
A More Masculine Appearance
By using NeoGraft technology, we can fill in any part of the face with real, natural hair. Whether it be hair around the sideburns, under the jawline, or the cheeks, we can create a more masculine appearance for anyone wanting to project strength and confidence. The first step to achieving this aesthetic is to schedule a personal consultation at our Central California offices today!
Candidates
We are proud to offer NeoGraft hair transplants for beard growth to all of our clients. Men of all ages can be unhappy with the look and feel of their facial hair. Many of our clients come to us after having tried different supplements, oil, and creams with little to no luck. This is a surgical procedure, so we do ask that patients be able to discontinue any blood-thinning medications as well as excessive exposure to UV rays.
Personal Consultation
If this is your first time visiting us, we will begin with a brief new patient intake interview and a physical examination. We will ask about your overall happiness with your beard and examine areas that appear to be thinner than normal. Next, we will explain how NeoGraft works and what expectations you should have following a proper recovery. Finally, we will give you a list of preparatory steps to follow in the interim.
Preparation
Before your NeoGraft session, we advise that you follow these instructions:
Avoid OTC pain medications like Advil, ibuprofen, and other blood-thinners as these may cause additional bleeding during your procedure.
Shave the day of and avoid waxing the target areas.
Stay well hydrated before your procedure.
Have a light breakfast.
Procedure
We will begin your NeoGraft procedure by outlining your desired beard line on your face and noting thinner areas. Then, we will numb the donor areas with a local anesthetic. One of our trained aestheticians will operate the NeoGraft device to carefully extract the desired number of follicles from the donor areas. The device also readies them for relocation. Then, the aestheticians will relocate the follicles into your cheeks, upper lip, chin, and neck, adhering closely to the marked outline. Once this has been completed, the area may appear red and swollen. This is normal and will subside in the coming days.
Recovery
After your NeoGraft procedure, it may take a couple of hours for the local anesthetic to wear off. The donor areas and treated areas will feel sore, tender, and look a little red for the next few days. It is important not to touch or disrupt these adapting follicles as they gradually adapt to their new placement in your face. Over time, the follicles' hair will grow–and then suddenly fall out. This is expected, as it means the follicles have taken to their new location and are shedding old hairs. Because the NeoGraft transplants the follicles at a uniform placement, the hair will grow out evenly. Be sure to ask us when it is best to resume shaving, tweezing, and plucking at your follow-up appointment.
NeoGraft For Male-Pattern Baldness
NeoGraft can also aid men who have noticed thinning or balding hair around their scalp. Baldness is an issue that affects nearly 85% of men in some form throughout their lives.[4] To alleviate these men's insecurity and help them regrow a fuller, thicker head of hair, NeoGraft can transplant healthy follicles to the crown of their heads. Over the years, this process has brought thousands of men a long-lasting, effective solution to male-pattern baldness.
How Much Does NeoGraft For Facial Hair Cost in Marin County?
References