Alle
Conveniently located to serve the areas of Marin, San Francisco, Sonoma and Napa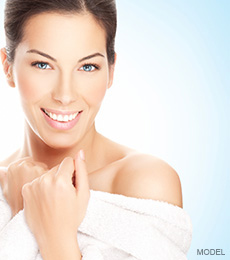 Plastic Surgery Specialists is pleased to offer the opportunity for its patients who use JUVÉDERM®, LATISSE®, and BOTOX® Cosmetic throughout Marin, Sonoma, and Napa counties the opportunity to earn valuable coupons and discounts on their favorite products through Allergan's Alle program. Alle is a points-based rewards program that's free and easy to use.
To learn more about Alle, schedule a consultation today with Plastic Surgery Specialists, or call us at (415) 925-2880.
Over

50,000

procedures performed
Over

75

years of combined experience
Our experienced team of surgeons combine an aesthetic perspective, the ability to listen closely to your needs, and the skills to achieve those desires. This combination of talent is a hallmark of a world-class plastic surgery clinic, located in Marin County, CA.
Meet Dr. HvistendahlMeet Dr. DouglasMeet Dr. Poulos
Black Diamond
How does Alle work?
Patients who are registered with Alle earn points in many of ways:
CoolSculpting cycles
JUVÉDERM fillers
SkinMedica Skin Care purchases
Latisse Eyelash treatment
Kybella treatment for fat deposits
Over time, these accumulated points can be used to create coupons that may be applied to any future Allergan product. Patients earn additional discounts for purchases and special offers throughout the year when signed up as a Alle Member. There is truly no reason to not participate if you schedule regular treatments.
How can I register for the program?
It's easy! To start earning points on your next eligible purchase, simply fill out the form on the Alle signup page.
How do I earn points?
Once you've registered online, all you need to do to start accumulating points is visit Plastic Surgery Specialists as you normally would. At your appointment, be sure to tell a member of our staff that you're a Alle member. He or she will enter your points into the Alle.
Do I need to do anything after my treatment?
Following an eligible treatment, you'll receive an email notification from Alle telling you how many points you earned. Once you receive this email, you'll need to log into your account deposit your points (they expire after 60 days).
How do I get coupons?
When you're ready to schedule another treatment, you can log into your account to create a coupon that you can print at home and bring into the office. Simply log into your Alle account to select how many points you'd like to redeem, and then click "Create Coupon." Keep in mind that this coupon will expire after 60 days, so be sure to print it only when you already have an appointment scheduled.
Can my points expire?
Yes. Your points will not be added to your Alle account until you redeem the email voucher that was issued after your treatment. Once you've "banked" your points, they will remain active in your account as long as you've used your profile within 2 years.
How to Find Us
Plastic Surgery Specialists is known throughout the Bay Area for our excellence and expertise. Choose your area below to get accurate, easy-to-follow directions to our center.