Dr. Yngvar A. Hvistendahl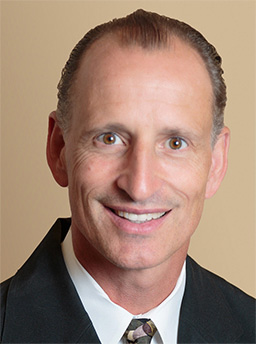 Growing up on a small Norwegian island, Dr. Yngvar A. Hvistendahl aspired to fly for the national Air Force. As an adult, his focus shifted to a career in medicine, and he is now one of the top plastic surgeons in the San Francisco Bay Area, and a founding partner at Plastic Surgery Specialists.
Dr. Hvistendahl earned an Ivy League degree from Dartmouth College, where he helped lead the men's soccer team to the league title. He then completed his medical degree at Case Western Reserve University in Ohio. At the University of California, San Francisco, he completed both an internship and residency in general surgery and a plastic surgery fellowship.
Dr. Hvistendahl is certified by the American Board of Plastic Surgery, and has served as chief of the plastic surgery division at Marin General Hospital, as well as chief surgeon at Marin County's Plastic Surgery Center.
If you're in the San Francisco Bay Area and looking for a plastic surgeon, request a consultation online to meet with Dr. Hvistendahl, or call our office at (415) 886-0777 to schedule a consultation.
A Conversation with Dr. Hvistendahl
Tell us a little bit about your background. Where did you grow up?
I grew up on a little island in Norway. The population was about 10,000. From a little island in Norway to San Francisco? I'm a lucky person.
At what point did you start thinking about going to medical school?
As a young man, I started thinking that becoming a surgeon sounded like a better life plan than flying F-16 jets in the Royal Norwegian Air Force.
What attracted you to plastic surgery?
Many things, really. Plastic surgery is a unique specialty because you tend to see a greater variety of patients with very different issues. Reconstructive plastic surgery is particularly rewarding. You can help infants with birth defects, cancer patients undergoing breast reconstruction, older people with age-related conditions.
On the aesthetic side, you meet people of all ages, men and women, who have issues with certain aspects of their bodies that they wish to improve upon, or correct. The variety is tremendous. It keeps me inspired!
How did you end up coming to San Francisco?
My path to San Francisco was determined when I met the love of my life, my wife, Alicia. She is a native of the area. What a fantastic place to spend your adult life.
How did you first meet Dr. Poulos?
I was still training at UCSF and looking to enter private practice. I had the chance to work for the university, but I wanted to run my own ship. I met Stan to ask about setting up a practice, what the do's and don'ts were.
Five years later, after working closely with Dr. John R. Manis, a plastic surgeon in Marin County who's now retired, Stan and I started talking about the merits of a partnership. The rest is history. We believe in the same fundamental tenets upon which our practice is built, and had the same goal of being the best of the best.
Describe your working relationship with Dr. Poulos.
Our overall philosophies dovetail, but we are independent thinkers who approach and treat patients in ways that fit our unique personalities. Our staff is highly trained and qualified to take exemplary care of our patients in a uniform and consistent manner. There is an impressive attention to detail.
How often do you collaborate?
Dr. Poulos and I discuss cases and patients on a daily basis. It's a working relationship that assists us in taking the best possible care of our patients and the patients get the wisdom of 2 experienced plastic surgeons. Discussing results and techniques makes us better plastic surgeons in the long run, which ultimately makes our patients very content with their results.
What about outside of work? Do you have certain hobbies or interests that you pursue?
I'm married to a woman who's very active and we're the parents of 3 daughters, so we are in general a very busy household. I manage to find time to play soccer 3 times a week in a men's Over 40 league in Marin, and I play tennis and ski, depending on the season. My wife and I are avid fans of red wine, so we find the time to explore the amazing wine country in Sonoma and Napa Valley.