Breast Reduction
Conveniently located to serve the areas of Marin, San Francisco, Sonoma and Napa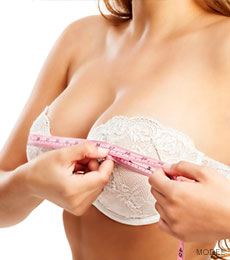 Do you have back problems, rashes, or limitations to your activity because of overly large breasts? Are your breasts restricting your lifestyle, to your dismay? Know this; breast reduction is a highly successful procedure used to fix this problem.
Breast reduction is a procedure that removes fat, glandular tissue, and skin from the breasts, making them smaller, firmer, and lighter. The goal of breast reduction surgery in Marin County at Plastic Surgery Specialists is to lessen the size and weight of the breasts so you are more comfortable and your breasts are in better proportion with the rest of your body. Uncomfortably large breasts can cause pain and back problems, so it's common for Dr. Poulos, Dr. Douglas, and Dr. Hvistendahl to perform this procedure for both physical relief and cosmetic enhancement.
Discover why patients visit our center of excellence for breast reduction surgery from San Francisco, Napa, Santa Rosa, and beyond. We invite you to request a consultation online or call us at (415) 925-2880 to schedule an appointment.
Good Candidates
You may be a good candidate for breast reduction if you have breasts that are disproportionately large for your body (or one breast that is noticeably larger than the other), causing hunching, neck, and back pain, or skin irritation either in the form of rashes beneath the breasts or indentations on the shoulders from bra straps. If the size and weight of your breasts are restricting your physical activity, contact one of our specialists in Marin County for a breast reduction consultation. After an examination, our doctors will determine if breast reduction surgery is safe and appropriate for you and your health. If you are over 40 or have a family history of breast cancer, your surgeon will discuss with you the need for a mammogram prior to breast surgery at Plastic Surgery Specialists.
Over

50,000

procedures performed
Over

75

years of combined experience
Our experienced team of board-certified plastic surgeons combines a unique aesthetic perspective, the ability to listen closely to your needs, and the skills to achieve those desires. This combination sets PSS apart as a world-class plastic surgery clinic, located in Marin County, CA.
Meet Dr. HvistendahlMeet Dr. DouglasMeet Dr. Poulos
Black Diamond
Because breast reduction surgery is often necessary to maintain good health, some insurance companies cover the procedure. Our staff can work with you to determine whether you qualify.

Get a 3D preview of your possible results.
Learn More
Before & After Photos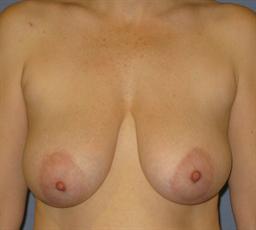 Before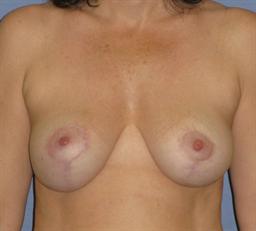 After
View More Before & After Photos
The Procedure
Breast reduction techniques vary depending on the size and shape of the breasts. Common methods include an inverted T-shaped incision, a vertical incision, a free nipple graft, and liposuction. One of our surgeons makes incisions along pre-marked lines and removes excess skin. The nipples and areolas remain attached to their blood and nerve supply but are generally raised into a more youthful position. We use dissolvable internal sutures to help maintain the breast shape and reduce tension on the skin during healing.
After Your Procedure
Breast reduction surgery requires general anesthesia and usually takes between 2 and 5 hours. Surgical drain tubes may be needed, along with dressings and an elastic bandage or surgical bra. Swelling subsides over time. Patients can manage any pain with medications. Drains and bandages can be removed a day or 2 after the procedure, with external sutures removed in 1 to 2 weeks. Heavy lifting should be avoided for about a month. Breast reduction provides patients with the opportunity not only to improve their health and appearance but to participate more fully in life.
For more information on breast reduction, please visit our Education Center. You can also learn about common complementary procedures, including breast lift surgery and breast reduction for men.
FAQ
Will my insurance cover a breast reduction operation?
Insurance companies vary greatly in their willingness to pay for breast reduction surgery, as it does cross over into the field of aesthetic surgery. Some providers require the removal of a certain volume of tissue, and some require weight loss, physical therapy, and so on prior to authorizing an operation. We will be happy to write a letter to your insurance carrier on your behalf. Our patient coordinator will discuss with you our standard fees and to what degree your insurance reimbursement may offset them.
Does breast reduction usually alleviate back and neck pain?
In nearly all cases, breast reduction provides significant relief from physical and emotional discomfort. Most patients find that they are able to undertake many physical activities they were previously unable to consider, such as jogging. Our patients also tell us that they enjoy buying smaller bras and more fitted clothing after their breast reduction.
Do you have to remove the nipple to uplift the breast?
In the majority of cases, the nipple remains attached to the underlying breast tissue and is simply reshaped, while the skin is appropriately contoured. Rarely, for patients with very large breasts, removal and replacement of the nipple as a free graft may be the best and safest procedure.
What size will I be after the operation?
As with breast augmentation, there are various sizes that may be appropriate for each individual. In general, we wish to reshape the breast to a size that is in harmony with the rest of your body. Some patients go dramatically smaller, while others choose a more modest reduction. It is important that you communicate your goals to your surgeon.
How long will the surgery take and what is the recovery like?
Most Breast Reductions require about 3 hours of surgery. Today, most patients are able to leave the surgical facility and return home after the procedure. Recovery usually requires approximately a week before returning to most normal activities and 4-6 weeks before beginning vigorous exercise.
Is it possible to have a tummy tuck or liposuction at the same time?
Yes, many patients we see are interested in consultation due to our expertise in Mommy Makeover surgery. In this procedure, we often address a combination of breast, abdomen, and body concerns that have resulted from pregnancy. In any case, reducing and uplifting the breasts can make a protruding abdomen seem out of proportion. Our goal is to achieve a beautiful body contour with graceful proportions. Our surgeons often work together in the operating room, which can reduce surgery time and allow for these procedures to be done in a very safe and controlled environment.
Is it possible to do a reduction with liposuction only?
Liposuction, especially ultrasonic liposuction, is certainly a useful tool in some breast reductions. However, it is unusual to reduce breast size with liposuction alone. The problem is not excess fat as much as lax skin and ligaments, so lifting the breast surgically achieves optimal results.
For more information on breast reduction, please visit our Education Center.
How to Find Us
Plastic Surgery Specialists is known throughout the Bay Area for our excellence and expertise. Choose your area below to get accurate, easy-to-follow directions to our center.
Latest Breast Reduction Posts From Our Blog
You've probably heard recently that Modern Family star Ariel Winter had cosmetic surgery. The 17 year old star decided to undergo a breast reduction surgery."I was 15 years old with ," Winter told ...

Read More