Breast Reconstruction
Conveniently located to serve the areas of Marin, San Francisco and Napa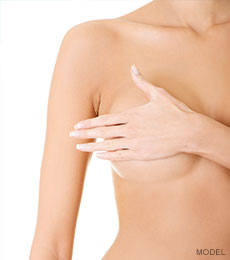 Plastic Surgery Specialists is very active in Breast Reconstruction for Breast Cancer patient programs. We serve as part of a team that includes oncology specialists, oncology surgeons, and reconstructive surgeons. Working together we are able to offer patients every option available, including immediate reconstruction performed at the time of the breast cancer surgery for our San Francisco Bay Area patients. You also have the option of delayed procedures, which may vary from microvascular free flaps to skin expanders or fat transfers.
Over

40,000

procedures performed
Over

40

years of combined experience
Our experienced team of surgeons combine an aesthetic perspective, the ability to listen closely to your needs, and the skills to achieve those desires. This combination of talent is a hallmark of a world-class plastic surgery clinic, located in Marin County, CA.
Black Diamond
Today's plastic surgery techniques offer many options for patients wanting to undergo Breast Reconstruction after Mastectomy. You will want to consult with your reconstruction team early on to decide which alternatives best meet your goals. Some women may want to have Breast Reconstruction Surgery performed at the time the breast or breasts are removed. Others may want to wait. These are not easy decisions to make and certainly patients dealing with serious health issues are not able to give them their full attention. PSS, the Breast Reconstruction Specialist Team, can be instrumental in helping you to decide which options best coincide with your lifestyle. Most insurance companies will cover Breast Reconstruction after Mastectomy.
Surgery Options
Once a patient has decided whether to have immediate or delayed Breast Reconstruction Surgery, she will want to discuss various reconstruction methods with her Breast Reconstruction Specialist and the other members of her oncological team.
One method of Reconstructive Breast Surgery involves using tissue from one's abdomen, back, buttocks or other area of the body, to create what is known as an "autologous flap." This flap can be used to reconstruct one or both breasts following Mastectomy. Precision microsurgery attaches vessels from the harvested flap to vessels in the breast area, allowing for blood to circulate to the reconstructed breasts. Another breast reconstruction option requires using a Breast Implant, an elastic silicone sac filled with a saline solution or silicone gel. In some circumstances it may be possible to preserve the skin of the breast and position the implant beneath it.
Another option involves inserting a temporary tissue expander under any remaining breast skin. A saline solution can be added to the expander over a period of weeks so that the skin above it stretches to the size needed for the new breast, at which time the expander can be replaced with a permanent Breast Implant.
PSS also performs Reconstructive Surgery for breast cancer patients wherein the autologous flap and implant are used together. Some patients opt to take the next step in the reconstruction process and have revision surgery to give the breast a more natural appearance, including procedures to recreate nipples and areolas.
There are many other Breast Reconstructive Surgery options as well, and many that are currently being researched. You can rest assured that Plastic Surgery Specialists is committed to staying on the cutting edge of Plastic Surgery Breast Reconstruction. This enables us to provide our patients with the advantage not only of our expertise and experience but also an inclusive knowledge of new techniques being developed worldwide.
Performing Reconstructive Surgery for breast cancer patients requires anesthesia and usually takes two to eight hours to complete, depending on which method is employed. Remaining hospitalized for a week or more will ensure the best possible outcome. Drain tubes are usually removed after a couple of days following Reconstructive Breast Surgery, and any non-dissolving sutures will be removed in a week or two. You will want to wear a support garment to promote healing. Your Breast Reconstruction Specialist will provide you with a detailed recovery plan to meet your unique needs.
---
To learn more about Surgery Breast Reconstruction, please visit our 3D Education Center.
---
Schedule a consultation with Plastic Surgery Specialists today. Contact us at (415) 886-0777.
How to Find Us
Plastic Surgery Specialists is known throughout the Bay Area for our excellence and expertise. Choose your area below to get accurate, easy-to-follow directions to our center.