Breast Reconstruction
Conveniently located to serve the areas of Marin, San Francisco, Sonoma and Napa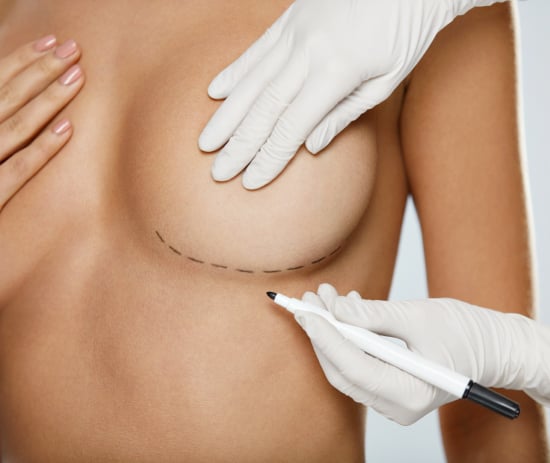 Breast reconstruction is an empowering procedure to help women regain their ideal contours.
You are stronger than cancer. If a mastectomy has altered your physique, you do not need to simply accept the status quo. Plastic Surgery Specialists (PSS) is here to help.
Conveniently located in Greenbrae, California, PSS is perfectly positioned to serve the needs of San Francisco, Marin County, Santa Rosa, and beyond. Proximity is an important factor to keep in mind when considering breast reconstruction. PSS wants to be involved in your enhancement journey. We will help coordinate our restorative efforts with your existing medical team.
Improvement is not linear. Even when life sets you back, PSS can help you keep moving forward. Contact our office to learn how breast reconstruction can benefit you. If you prefer to meet remotely, we offer virtual consultations to honor your busy schedule and complex lifestyle. No matter where you log on, PSS wants to connect with you.
Joining You in the Fight Against Cancer
Plastic Surgery Specialists actively engages in breast reconstruction for cancer patient programs. We serve as part of a team that includes oncology specialists, oncology surgeons, and reconstructive surgeons. Working together, we offer patients every available option. PSS can facilitate immediate reconstruction performed at the time of breast cancer surgery for our San Francisco Bay Area patients. You also have the option of delayed procedures, which may vary from microvascular free flaps to skin expanders or fat transfers.
Over

50,000

procedures performed
Over

75

years of combined experience
Our experienced team of surgeons combine an aesthetic perspective, the ability to listen closely to your needs, and the skills to achieve those desires. This combination of talent is a hallmark of a world-class plastic surgery clinic, located in Marin County, CA.
Meet Dr. HvistendahlMeet Dr. DouglasMeet Dr. Poulos
Black Diamond
Benefits of Breast Reconstruction
Confidence is a virtue. In addition to the physical boost that breast reconstruction provides, it also ushers in a renewed sense of self. You can never go back in time to an era before your cancer diagnosis, but you can work diligently to triumph over the condition. PSS is on your side, and we want to help you declare your independence from cancer, starting with a breast reconstruction that accentuates your best qualities.
Benefits of Breast Enhancement
Versatility: Whether you opt for breast augmentation with implants or autologous fat transfer, the possibilities are extensive. You are in control; the expert staff at PSS is merely your co-pilot.
Forethought: If you consult with PSS before the date of your mastectomy, we can coordinate our efforts with your oncology team. PSS can perform your breast reconstruction in conjunction with the mastectomy procedure so that you only need to endure one recovery period.
Comprehensiveness: PSS takes a holistic approach to your health and aesthetics. We want to amplify your benefits from breast reconstruction so that your new physique highlights your overall beauty.
To experience the benefits of breast reconstruction in the Bay Area, contact Plastic Surgery Specialists online, or call (415) 384-9787.
Eligible Candidates
If you have undergone a mastectomy that depleted the size or shape of your breast(s), PSS can help restore your former physique. Even if you have not yet scheduled your mastectomy, the board-certified physicians at PSS can incorporate breast reconstruction into your surgical strategy.
Your PSS doctor will administer a physical examination to determine your candidacy for breast reconstruction. He will explain the options that are available to you according to your anatomy and goals. For example, if you have sufficient fat reserves that can contribute to the reconstruction process, then grafting may be the optimal approach for you. Enhancement is an individual pursuit. Your body will direct the process.
Private Consultation
At your personal consultation, PSS will invite you to share the details of your battle with cancer. Considerations such as the location of the lump, the symmetry of your breasts, and any ongoing health conditions will help shape our approach to your reconstruction surgery. [1]
But communication is a two-way street. In an effort to inform and connect with our Northern California community, we regularly update our blog. Feel free to peruse our posts and bring any questions that may arise with you to your consultation appointment.
Preparation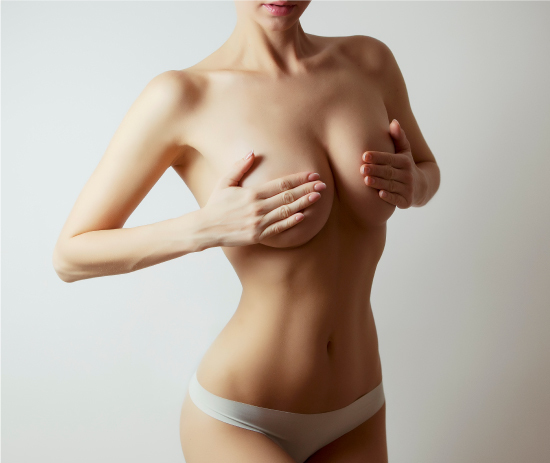 The best preparation is education. We want to learn everything we can about your medical history and future goals. Together, we can create the best strategy for your breast reconstruction procedure.
If you have not yet undergone mastectomy surgery, consider combining it with your breast reconstruction. When you awaken from the multi-tiered treatment, you may experience less of a sense of loss than if you received a mastectomy alone. Breast reconstruction is designed to replicate your pre-mastectomy dimensions. To incorporate PSS into your overall healthcare regimen, contact our office when you can. 
Breast Reconstruction Procedure
Today's plastic surgery techniques offer many options for patients who want to undergo breast reconstruction after mastectomy. You will want to consult with your reconstruction team early on to decide which alternatives best meet your goals. Some women may want to have breast reconstruction surgery performed at the time the breast or breasts are removed. Others may want to wait. These are not easy decisions to make. When patients are dealing with serious health issues, they may not be able to give their full attention to the wide array of reconstruction techniques available to them.
The breast reconstruction specialist team at PSS can be instrumental in helping you to decide which options best coincide with your lifestyle. Contact us at your earliest convenience to get the conversation started.
Surgery Options
Once a patient has decided whether to have immediate or delayed breast reconstruction surgery, she will want to discuss various reconstruction methods with her breast reconstruction specialist and the other members of her oncological team.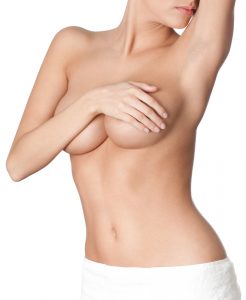 One method of reconstructive breast surgery involves using tissue from one's abdomen, back, buttocks, or other area of the body. The PSS surgeon is able to create what is known as an "autologous flap."[2] This flap can be used to reconstruct one or both breasts following mastectomy. Precision microsurgery attaches vessels from the harvested flap to vessels in the breast area, allowing for blood to circulate to the reconstructed breasts. 
Another breast reconstruction option requires using a breast implant, an elastic silicone sac filled with a saline solution or silicone gel. In some circumstances, it may be possible to preserve the skin of the breast and position the implant beneath it.
Your PSS surgeon can use a temporary tissue expander to enhance any remaining breast skin.[3] A saline solution can be added to the expander over a period of weeks so that the skin above it stretches to the size needed for the new breast. Once you have achieved the dimensions you desire, the expander can be replaced with a permanent breast implant.
PSS also performs reconstructive surgery for breast cancer patients wherein the autologous flap and implant are used together. Some patients opt to take the next step in the reconstruction process and have revision surgery to give the breast a more natural appearance. These procedures may involve recreating the nipples and areolas to a patient's specifications.
There are many other breast reconstructive surgery options as well, many of which are currently being researched. You can rest assured that Plastic Surgery Specialists is committed to staying at the forefront of breast reconstruction innovation. This enables us to provide our patients with the advantage of our expertise and experience. We apply our inclusive knowledge of new techniques being developed worldwide to your needs right here in the Bay Area.
Healthy Recovery
Performing reconstructive surgery for breast cancer patients requires anesthesia. The procedure usually takes between two to eight hours to complete, depending on which method is employed. Do not rush your recovery; allow your care team to monitor your progress in the hospital for up to a week to ensure the best possible outcome. Drain tubes are usually removed after a couple of days following reconstructive breast surgery, and any non-dissolving sutures will be removed in a week or two. You will want to wear a support garment to promote healing. Your breast reconstruction specialist will provide you with a detailed recovery plan to meet your unique needs.
Remarkable Results
Whether you desire round, ample breasts or natural, subtle curves that reflect your pre-cancer silhouette, PSS can help. Our suite of services is designed to accommodate your requests and celebrate your style.
To get a preview of what you can expect, please visit our reviews page. PSS is committed to providing 5-star service to the Bay Area. We are humbled by our past patients' kind words, but we are always looking to the future. Your health and happiness are our top priorities.
How to Find Us
Plastic Surgery Specialists is known throughout the Bay Area for our excellence and expertise. Choose your area below to get accurate, easy-to-follow directions to our center.
FAQ
How much does breast reconstruction surgery cost in the Bay Area?
Most insurance companies will cover breast reconstruction after mastectomy, at least partially. If you need help navigating the complexities of medical billing, please visit our financing page. As always, feel free to call us with any questions you may have at (415) 384-9787.
References
American Cancer Society website. (2020). Breast reconstruction page, retrieved from https://www.cancer.org/cancer/breast-cancer/reconstruction-surgery/breast-reconstruction-options.html
Carlson G. W. (2004). Trends in autologous breast reconstruction. Seminars in Plastic Surgery. 18 (2) 79–87. https://doi.org/10.1055/s-2004-829042
Maxwell, G. P., & Falcone, P. A. (1992). Eighty-four consecutive breast reconstructions using a textured silicone tissue expander. Plastic and reconstructive surgery, 89(6), 1022-34. PMID: 1584864