Laser Hair Removal
Conveniently located to serve the areas of Marin, San Francisco and Napa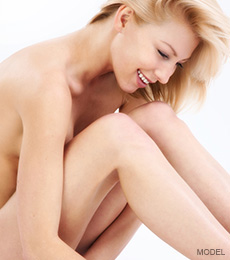 Unwanted hair is a nuisance, no matter where it grows on your body. Fortunately, technological progress has developed a safe, effective way to reduce hair growth. Laser Hair Removal is available to San Francisco Bay Area residents at Plastic Surgery Specialists in Greenbrae.
Laser Hair Removal at our Marin County practice is accomplished with Sciton's BBL (Broadband Light) hair removal system. This system has the ability to select a treatment setting that uniquely targets the hair follicle without stimulating the cells in the skin, which can cause pigmentation irregularities. It also incorporates a controlled, adjustable and reliable cooling system. These two features, tied to a full range of adjustable frequencies, a rapid repetition rate, and large spot size, allow for quick, safe, and virtually painless Laser Hair Removal treatments.
Over

40,000

procedures performed
Over

40

years of combined experience
Our experienced team of surgeons combine an aesthetic perspective, the ability to listen closely to your needs, and the skills to achieve those desires. This combination of talent is a hallmark of a world-class plastic surgery clinic, located in Marin County, CA.
Black Diamond
Before & After Photos
Removing hair does not make it grow back thicker, darker or quicker. The opposite is usually the case. Laser Hair Removal may cause hair to come back slower and thinner, if it comes back at all. Hair reduction is considered permanent when most of the treated hair does not return for a period of time longer than its usual growth cycle. After a series of treatments, most hair is permanently removed.
Most commonly, Laser Hair Removal is used to reduce hair growth on the face, back, legs, forearm, underarm, and bikini line. However, it can be used to reduce or eliminate the amount of hair on any area of the body. The number of treatments required for optimal long term benefits depends on the area to be treated and individual hair density and hair growth cycles (which can be affected by age, ethnicity, weight, hormones, diet, medication, and metabolism). As with any procedure, certain people will not be good Laser Hair Removal candidates.
Schedule a consult today. Contact us at (415) 886-0777.
How to Find Us
Plastic Surgery Specialists is known throughout the Bay Area for our excellence and expertise. Choose your area below to get accurate, easy-to-follow directions to our center.
Latest Laser Hair Removal Posts From Our Blog
Data from leading plastic surgery organizations shows that non-surgical cosmetic treatments are more popular than ever. According to the American Society of Plastic Surgeons, 13.9 million non-surgical procedures were performed in 2014. The American Society for ... Read More
What do you know about laser hair removal? It seems that every year as the summer months approach articles pop up with conflicting advice on the procedure. There are often stories that circulate of unfortunate burning ... Read More
What do you know about laser hair removal? It seems that every year as the summer months approach articles pop up with conflicting advice on the procedure. There are often stories that circulate of unfortunate burning ... Read More