Laser Hair Removal
Conveniently located to serve the areas of Marin, San Francisco and Napa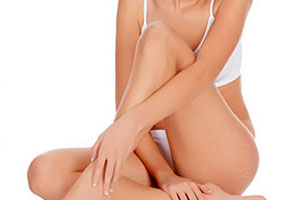 Do you want to through away your razor because you are sick of shaving? Are you self-conscious about areas that are too hairy? When you shave the embarrassing hairy lip does it seem to return with even more prominence? Stop bleaching and shaving by stopping the hair growth.
The experts at Plastic Surgery Specialists (PSS) of Marin County, CA, understand that unsightly body hair can ruin your summer fun.
With our non-surgical laser hair removal treatments, PSS is here to help you get beach-ready for the summertime. Shaving, waxing and tweezing can be painful and repetitive. There is a better way to zap extra body hair from unwanted areas so you can focus on more important things. Laser hair removal is a safe and effective way to remove excess hair from your arms, legs, bikini line and many other regions.
PSS proudly serves the Bay Area's aesthetic needs. Spa PSS is the MedSpa branch of our aesthetic practice. We provide non-surgical injectables, laser technology, and skincare treatments in our Greenbrae offices, just 14 miles north of San Francisco. The spa-like atmosphere will help you relax while you explore and enjoy our full suite of non-surgical cosmetic options.
Schedule a consultation to learn more!
Over

40,000

procedures performed
Over

40

years of combined experience
Our experienced team of surgeons combine an aesthetic perspective, the ability to listen closely to your needs, and the skills to achieve those desires. This combination of talent is a hallmark of a world-class plastic surgery clinic, located in Marin County, CA.
Meet Dr. HvistendahlMeet Dr. DouglasMeet Dr. Poulos
Black Diamond
How Does Laser Hair Removal Work?
Laser hair removal is a safe way to significantly reduce hair growth anywhere on the body except for around the eyes. The length of each laser treatment varies with the size of the treatment area. Removing the hair on your upper lip, for instance, may only take minutes. Treating both legs and your bikini line may take an hour.
We calibrate our laser equipment based on your physical and aesthetic needs. Your skin and hair pigmentation are significant pieces of data to consider when setting the wavelength, frequency and duration of the laser light pulses.
Prior to your treatment, a PSS professional will trim, sterilize and numb the targeted areas using a topical gel. Pulses of directed energy bombard the treatment area. Thanks to our carefully calibrated equipment, the laser light passes through your skin and is absorbed by the hair follicle. The hair is destroyed.
Areas Where Laser Hair Removal is Effective
It's best to start your treatment several months ahead of your first beach day. It will take six to eight laser treatments, scheduled about a month apart, for you to see the full benefit of the procedure. But what a silky smooth summertime it will be![1]
Benefits of Laser Hair Removal
Shaving, waxing and tweezing your body to creamy, flawless perfection is just too much hassle. It's boring, painful and repetitive. And the bristly stubble that quickly sprouts up will keep you busy chasing after those velvety smooth legs in a race against time that you can never win. Laser technology to the rescue!
Unlike sharp razors and hot wax, laser light presents minimal risk to your skin. It's a relatively painless procedure compared to some of those other, cruder methods of hair removal (especially waxing). And its effects are long-lasting, so kiss those ingrown hairs goodbye.
Before & After Photos
What is BroadBand Light (BBL) Treatment?
Plastic Surgery Center uses Sciton's BBL (Broadband Light) hair removal system for our laser treatments. The technology offers some significant advantages.
Our patients appreciate that the BBL system comes with its own cooling plate. Even with the device turned up to maximum power, the handpiece provides consistent cooling. This ensures that your skin stays cool and comfortable throughout the entire process.
BBL is fast because the system features a 15 x 45 mm spot size, which is larger than most laser hair removal systems. It also has the highest power and repetition rate of any laser hair removal system on the market. All of this contributes to a speedy experience for the patient.
Keep up with all the latest cosmetic advancements we use at PPS by reading our blog.
The BroadBand Light treatment system is safer than less advanced systems. Its directed energy comes in multiple bursts, instead of all at once. This prevents the skin from being stimulated while follicles experience the cumulative effects of multiple laser blasts. Those little hairs don't stand a chance.
BBL comes with a variety of attachments for treating different areas of the body. The BroadBand Light system is flexible. Attachments for large areas ensure the process goes quickly while smaller, precision attachments are optimized for detailing. Smooth-edged attachments provide comfort to the patient's more sensitive areas.
Best of all BroadBand Light truly does broaden the patient pool for laser hair removal. With BBL, the cooling action is coupled with more intense directed energy at the targeted follicles. This means people with darker skin can now appreciate and enjoy the benefits of laser hair removal.[2]
Who is an Ideal Candidate for Laser Hair Removal?
Traditional laser hair removal is best suited for patients with fair skin pigmentation and dark hair color. This makes it easier for the laser light to target the hair follicles while avoiding the surrounding skin.
However, recent advancements, such as BroadBand Light, have changed the game. Now, patients with darker skin pigmentation can benefit from the procedure. If you have been turned away from other medspas because your skin is too dark for laser hair removal, then we recommend you contact PSS for a consultation.
Laser Hair Removal vs. Waxing
There was probably a similar debate between the benefits of candles vs. lightbulbs when electricity was the new technology. Today, we compare the hair removal virtues of laser light vs. hot wax.
When it comes to discomfort, it's no contest—laser hair removal is the undisputed winner!
It's true there is some sensation in the laser-treated areas. Patients describe a feeling of "pins and needles" during the procedure. But you can always ask the technician to turn the machine down if you are experiencing too much discomfort. On the other hand, even the most skilled hot wax practitioner can't do anything to prevent the inevitable pain when she "lets her rip."
Laser hair removal appointments tend to be shorter than the arduous hot wax approach, and lasers result in long-lasting and permanent hair reduction. Because hair grows in different cycles, it does take some time to achieve the full benefit of a series of laser hair removal procedures. Hot wax requires an unending series of appointments to maintain optimal results.
How Is Laser Hair Removal Superior to Waxing?
Less discomfort
Longer lasting results
Shorter appointments
Laser Hair Removal Preparation and Aftercare
As you prepare for your laser hair removal treatments, it is recommended that you stop waxing and tweezing the targeted area. Shaving should not be a problem, though. In fact, PSS recommends that you shave the treatment area with a clean new blade the day before your appointment. Do not leave any stubble in the treatment area, as this could damage the laser device.
Exposure to direct sunlight is a big no-no before and after your laser hair removal treatment.
You should also stay away from tanning beds or any kind of UV light. The laser light is drawn to the pigment in your hair. Uneven pigmentation in the skin from recent sun exposure may cause complications.
After your treatment, your skin may look like it's been sunburned. You can treat any tenderness with aloe vera or a cold compress. Since your skin is extra sensitive, be careful when you go out into the sun. Wear a high SPF sunscreen to protect yourself. Also, avoid hot showers and applying cosmetics or perfumes directly to the treated area for the first few days after your treatment.
Smooth Sailing With Laser Hair Removal
Put shaving, hot wax and tweezing in your rearview mirror as you head full speed into summer. PSS serves the Bay Area's aesthetic needs. Our offices in Marin County are located north of San Francisco. SpaPSS is the medspa portion of our practice. Schedule a consultation today to learn all that Plastic Surgery Specialists can do for you.
FAQ
How does laser hair removal work?
Laser hair removal uses directed energy to treat the areas where you would like to see a significant decrease in embarrassing hair growth. The light energy is drawn to pigmentation, so it is drawn to the darker hair follicles while the effect on the surrounding skin is minimal. 
What is BroadBand Light (BBL) treatment?
BroadBand Light (BBL) treatment is the type of laser hair removal we practice at PSS. The technology includes a number of significant advancements. Among them, a cooling plate that keeps your skin at a comfortable temperature during the procedure. The system directs more intense light at the follicles while the surrounding skin is kept cool and comfortable. Now, people with darker skin are eligible for laser hair removal.   

Does laser hair removal feel the same as waxing?
No way! No matter how skilled your hot wax practitioner may be, waxing hurts. Period. Laser hair removal, by contrast, is relatively quick and painless. While you may experience a prickly sensation in the treatment area, the intensity is adjustable. Just ask your laser hair technician to turn it down. 
What precautions should I take before and after my laser hair removal treatment?
You should avoid intense sunlight and UV rays before and after your laser hair removal treatment. While it is recommended that you shave your treatment areas before your appointment, please refrain from tweezing and waxing during your treatment regiment. 
How long will it take to see results from my laser hair removal treatment?
You should see the full benefits of laser hair removal after six to eight months of treatments.   
References
Gardner, S. S. (2019, July 25). Laser Hair Removal: Benefits, Side Effects, and Cost. Retrieved November 21, 2019, from https://www.webmd.com/beauty/laser-hair-removal.
Goldberg, D. J. (2018). One-year follow-up results of hair removal using an 810 nm diode laser. Journal of Cosmetic Dermatology, 17(5), 775–778. doi: 10.1111/jocd.12757
How to Find Us
Plastic Surgery Specialists is known throughout the Bay Area for our excellence and expertise. Choose your area below to get accurate, easy-to-follow directions to our center.