Full Body Lift
Conveniently located to serve the areas of Marin, San Francisco and Napa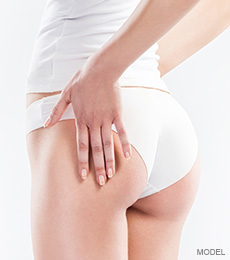 The body lift is a procedure that circumferentially removes excess skin from the mid torso (extended tummy tuck) that typically presents after significant weight loss . We now have a PSS Weight Loss Program that can help with the journey to a healthier you, including our fitness coach, nutrition and workout support, and more. Losing this amount of weight is an incredible achievement for your health and your self-confidence, but often the skin cannot contract sufficiently after the weight loss so your "skin suit" simply doesn't fit anymore and has to be altered.
After all that hard work, you want to show off a tighter, sculpted figure. The sagging skin can drape under the arms, around the abdomen, thighs, and neck, impacting your figure and body shape. Sagging skin can be a frustrating development after you've come so far to achieve your body weight goals.
The body lift may be combined with breast or arm skin excision in one procedure, to effectively reshape your body to show the underlying new shape. This procedure should not be considered as an alternative to weight loss or healthy living. In fact, only those who are already working towards a healthy lifestyle are considered as ideal candidates for a body lift.
Before & After Photos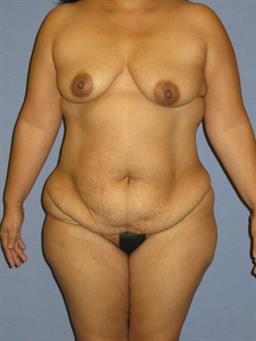 Before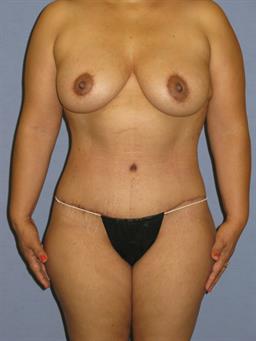 After
View More Before & After Photos
What is a Body Lift?
Body Lift is a term that refers to procedures that lift and tighten the abdomen, inner and outer thigh, and in some cases, medial thigh and buttock concurrently. In other words, the body lift addresses all areas from the bottom of the breast to the mid-thigh with a combination of skin tightening, and fat removal or repositioning falls under the umbrella term of body contouring. San Francisco Bay Area residents who choose Plastic Surgery Specialists in Marin County often modify the procedure to include an Arm Lift or Breast Reduction. Liposuction may be included as part of the surgery to further the results of the body lift. Liposuction is also used for fat transfer to the buttock or face, to balance out areas that have sagged due to fat loss. Fat loss in the face is not always a good thing for a youthful appearance!
Over

40,000

procedures performed
Over

40

years of combined experience
Our experienced team of surgeons combine an aesthetic perspective, the ability to listen closely to your needs, and the skills to achieve those desires. This combination of talent is a hallmark of a world-class plastic surgery clinic, located in Marin County, CA.
Meet Dr. HvistendahlMeet Dr. DouglasMeet Dr. Poulos
Black Diamond
Skin Elasticity
Skin elasticity is a term used to describe your skin's ability to bounce back to its original shape after being pulled or tugged. Loss of elasticity comes with aging, reduction of collagen, and the change in your body's shape due to significant shifts in weight. Each person's skin's elasticity will vary depending on their genetics, age and lifestyle factors, such as environmental hazards, smoking, poor eating habits, lack of sleep and stress.
Studies have also shown that those who are overexposed to the sun experience greater weathering and degradation to the elasticity of their skin.
When it comes to relatively sudden and significant changes in body weight, the skin often can't keep up, which results in sagging skin. Typically in these cases, a body lift is by far the most effective method for dealing with the massive amounts of sagging skin.
Body Lift Techniques
A body lift is a combination of surgeries that can be performed as a comprehensive procedure to treat skin laxity on either the upper or lower body. A body lift can include three or more surgical procedures depending on your particular case. Combined surgeries performed within the body lift offer specific results. Techniques listed below articulate how and why each procedure is done:
Upper Body Procedures
Arm Lift
Also known as the brachioplasty, this technique designed to remove sagging underarm skin, sometimes referred to as a "bat wings." This procedure typically involves removing the excess skin under the arms with an incision under the backside of the arms near the armpits.
Breast Lift
A surgical procedure that removes excess skin and reshapes the breast mound to a more anatomically youthful position. There are many techniques used for a breast lift depending on the amount of sagging and the shape of an individual's breasts. Usually, excess skin is removed from the lower half, and the nipple-areola complex is adjusted for a proportionate, lifted appearance.
Back Lift
A back lift corrects excess skin on the upper portion of the back, also known as bra rolls. This concern can prevent clothes from fitting correctly or can hinder your overall body contour due to the look of "back rolls." The excess skin is removed and joined to provide a slimmer, more contoured back.
Lower Body Procedures
Tummy Tuck
Also known as an abdominoplasty, a tummy tuck removes excess skin around the waist and abdomen. Incisions are made along the lower abdomen, from hip to hip, and the abdominal muscles tightened. The excess skin is removed, and the remaining skin will be joined to provide a flat, sculpted midsection.
Thigh Lift
A thigh lift removes sagging, excess skin from around the inner and outer thighs. Incisions can be made along the inner thighs or outer thighs to remove excess skin. The skin is then lifted upwards and tightened for a more contoured, toned appearance. Any scars that remain will continue to fade and can be hidden under a majority of clothing.
Butt Lift
A butt lift is a surgical procedure that removes excess skin from the buttocks to provide you with a more youthful behind. The surgeon makes an incision at the top of the buttocks to near the hip area. The doctor will then remove the excess skin and lift the remaining skin upwards, securing the buttocks to a more lifted position.
Each of the above methods is also further customizable according to the individual's body type and goals. Overall, there are four steps to the procedure. First, patients are placed under general anesthesia to ensure their safety and comfort. Second, incisions are made near the areas to be treated. The size, shape, and location of the incisions depend on the type of lift being performed. Third, the excess skin is removed, and sutures are used to close the incisions and secure the skin in its more youthful placement. Finally, you return home and to start your recovery.
Good Candidates
Candidates for Body Lift surgery should have completed their weight loss program and attained a stable weight.
If you've recently lost a lot of weight and hope to rid yourself of excess skin around the midsection and elsewhere, you are probably a good candidate for a body lift procedure. In our Greenbrae surgical center, our board-certified surgeons can sculpt and shape the most common problem areas on the body, creating a toned and fit-looking physique. They should be in good health and feel committed to maintaining a healthy lifestyle post-surgery. To determine a patient's candidacy, please contact our office and schedule a private consultation with one of our talented physicians, Dr. Hvistendahl, Dr. Douglas or Dr. Poulos.
Preparing for the Procedure
To ensure the best results, you will follow some steps in the weeks leading up to the procedure. Our team of highly trained staff will guide you and make recommendations. Generally speaking, if you are a smoker, you will be asked to stop three weeks before the procedure. Also, if you are taking any anti-inflammatory medication, you should stop at least two weeks before.
All of these steps will be discussed during your consultation.

Get a 3D preview of your possible results.
Learn More
Smartlipo uses laser technology to permanently destroy unwanted fat cells, tighten tissue and improve overall bodyshape – all with minimal downtime.
Learn More
The Procedure
Because a body lift surgery can address several different areas, the necessary steps for the procedure will differ widely from one individual to another. The body lift surgery usually begins with an incision to the treatment area. The excess skin on each region will be removed, and the incisions will then be closed using thin sutures. After the procedure is complete, each area is wrapped in a compression garment, and the patient is taken to our recovery area where excellent nursing staff monitors the patient for several hours before being able to return home.
Recovery
Body lift surgery can take four to seven hours and is performed under general anesthesia. Our team approach can significantly reduce the number of hours under anesthesia because we have two doctors in the operating room working as a team. The results are visible almost immediately, though it may take well over a year for the full outcome to become evident.
Patients who are searching for information on body lifts may also be interested in liposuction or a Tummy Tuck. If you are considering body contouring surgery and live in Mill Valley, San Rafael, or another area of Marin County, please schedule a consultation with Plastic Surgery Specialists today. Contact us at (415) 886-0777.
Schedule Your Consultation
One of the most critical aspects of any cosmetic procedure is your consultation. Choosing doctor with the experience and expertise, as well as someone you feel comfortable with, can ensure that you have the best experience and are satisfied with the results. Together Dr. Hvistendahl, Dr. Douglas and Dr. Poulos have over four decades of experience with more than forty thousand successful procedures under their belts.
At PSS we include a complementary ultrasound and radio-frequency skin tightening treatment post-surgery to speed recovery and help tighten skin.
FAQ
WHO IS A CANDIDATE FOR A LOWER BODY LIFT?
Patients who have had significant changes in body size, such as massive weight loss from bariatric surgery are excellent candidates. Typically these patients have an envelope of skin that no longer fits their body size. Therefore, it is necessary to tailor this "skin suit" to a size that matches the new body appearance. By extending the scar from the tummy tuck circumferentially to the crease just above the buttock, the entire waistline, buttock, and lateral thigh can be lifted in one procedure. In some cases, an additional incision is made in the inguinal crease, and the medial thigh is lifted, as well.
WHAT IS THE RECOVERY LIKE FROM A BODY LIFT?
As would be expected, the more surgery required, the longer the recovery. However, the increased recovery period is primarily limited to the first week as it is difficult to be comfortable with the incisions on the front and back of the body. If this surgery is contemplated, it is very important to have assistance at home for the first several days following the surgery.
IS BODY LIFT SURGERY SOMETIMES COMBINED WITH BREAST OR FACIAL SURGERY AS THE LAXITY APPEARS COMMON TO ALL AREAS?
In many cases, surgery in all areas is required to achieve an optimal balance in body contour. Your doctor can determine the best way to safely stage the operation in order to achieve the best result. This can be better determined during the initial consultation.
WHAT IS A BODY LIFT AND WHY DO YOU NEED ONE?
A body lift is a procedure that circumferentially removes excess skin from the mid-torso (extended tummy tuck) that typically presents after significant weight loss. It often includes additional areas affected by weight loss, like the thighs, back and arms.
How to Find Us
Plastic Surgery Specialists is known throughout the Bay Area for our excellence and expertise. Choose your area below to get accurate, easy-to-follow directions to our center.