Neck Lift
Conveniently located to serve the areas of Marin and San Francisco
What is a Neck Lift?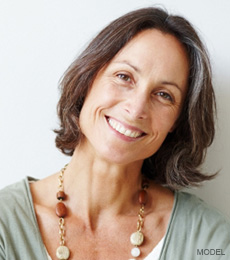 A Neck Lift (or Platysmaplasty) can tighten sagging skin and reduce excess fat and/or "banding" on the neck. Loose skin and neck banding are usually associated with aging, but hereditary factors can cause even younger men and women to lose definition in their jaw line and neck. Significant weight loss can also contribute to sagging or hanging skin, requiring a neck lift. Marin County men and women may appear older than they are because of this condition. We can remove excess skin on the neck and along the jaw line with a Neck Lift.
Our Greenbrae surgical center is equipped with the latest technology, and our board-certified plastic surgeons have vast experience in achieving wonderful results for our patients with Neck Lift procedures.
Over

40,000

procedures performed
Over

40

years of combined experience
Our experienced team of surgeons combine an aesthetic perspective, the ability to listen closely to your needs, and the skills to achieve those desires. This combination of talent is a hallmark of a world-class plastic surgery clinic, located in Marin County, CA.
Black Diamond
Best Candidates
Men and women from Greenbrae, Larkspur, Corte Madera, Mill Valley, Santa Rosa, or San Rafael seeking a neck lift should be healthy and are concerned about excess skin in their jaw and neck area. A Neck Lift is often combined with lower Facelift surgery, which works to eliminate sagging skin and muscle and tissue of the cheeks as well, for a more comprehensive outcome.
Ready to Learn More?
5Steps to
Facial Rejuvenation
Keeping your face youthful and beautiful goes beyond visiting us for a treatment. You've already started the learning process. Now, take the next step by checking out our e-learning guide that breaks down the science of aging and the ways you can combat it.
The Procedure
Neck Cosmetic may require Liposuction to first eliminate excess fat in the neck area. Thereafter Neck Lift will necessitate repositioning the underlying structures of the neck and jaw to be successful. Today's technology provides for smaller incisions than ever, making for faster recovery times and less scarring for our patients. A single incision (on each side) around the ear and into the hairline at the back of the neck can often be sufficient for this Neck Plastic Surgery procedure.
Post Neck Lift Procedure
Neck Lift Plastic Surgery can be performed on an outpatient basis and may take as little as one hour under local or general anesthesia. Recovery can take some time though, because the Neck Lift is an invasive procedure and will cause swelling. Some muscle weakness and numbness may also occur after a Neck Lift. Bandages and any drains used in Neck Lift can be removed after a few days, but most people will want to wait 10 to 14 days to return to work and even longer for more strenuous activity.
For more information on Neck Plastic Surgery, please view the Lower or Full Facelift sections in our 3D Education Center. Visitors who searched for Neck Lift may also be interested in Liposuction. If you are interested in a neck lift and live in Napa, Somona or Marin County, please schedule a consultation with Plastic Surgery Specialists today. You can contact us at (415) 886-0777.
How to Find Us
Plastic Surgery Specialists is known throughout the Bay Area for our excellence and expertise. Choose your area below to get accurate, easy-to-follow directions to our center.