Neck Lift
Conveniently located to serve the areas of Marin, San Francisco, Sonoma and Napa
The skin around our neck is thin, and subject to laxity as we age. We also tend to forget to treat the neck with the same good skincare that we apply to the face. Sagging skin, jowls, and a false appearance of a double chin are common symptoms that affect the neck and lower facial region. The neck lift allows you to address these signs of aging and regain a youthful, refreshed appearance.
At Plastic Surgery Specialists in Marin County, led by world-class surgeons Dr. Poulos, Dr. Douglas, and Dr. Hvistendahl, we have the experience and expertise to successfully treat facial aging with the neck lift. Plastic Surgery Specialists has become known as the premier aesthetic center in the North Bay, delivering beautiful, natural results at our state-of-the-art clinic and surgery center.
What is a Neck Lift?
A Neck Lift (or Platysmaplasty) can tighten sagging skin and reduce excess fat and/or "banding" on the neck.
Loose skin and neck banding are usually associated with aging, but hereditary factors can cause even younger men and women to lose definition in their jawline and neck. Significant weight loss can also contribute to sagging or hanging skin, requiring a neck lift. Adult men and women, who are otherwise healthy, may appear older than they are because of this condition. We remove excess skin on the neck and along the jawline with a neck lift, restoring a smoother profile and a more youthful appearance.
Our Greenbrae surgical center is equipped with the latest technology, and our board-certified plastic surgeons have vast experience in achieving beautiful, natural-looking results for our neck lift patients.
Before and After Photos
Skin Laxity
Aging that impacts the face and neck is typically a result of skin laxity and damage. Skin laxity occurs when skin elasticity declines due to age, the damaging effects of sun exposure, decreased volume due to fat loss, and reduction of collagen. Smoking and stress are also known to age the skin. Skin laxity, or loose skin, leads to the development of wrinkles, sunken cheeks, creases, sagging bands of skin, stretched skin, and jowls. Youthful, healthy skin is able to bounce back when pulled and easily resist the effects of gravity. Under the chin, along the jawline, and around the neck, skin is particularly vulnerable to the effects of aging and skin laxity.
The neck lift is the ideal treatment for addressing lax skin of the lower face and neck.
Our Neck Lift Technique
Our neck lift technique targets the symptoms of aging caused by neck laxity, which diminishes facial fullness. More traditional neck lifts typically address sagging skin exclusively, but modern methods focus more on underlying muscle layers that are connected to subcutaneous fat. By addressing these areas, deeper, more natural-looking lifting is achieved.
The neck lift procedure involves incisions placed behind the ears and under the chin to remove excess skin and fat. Once the excess skin has been removed, the physician will lift and tighten the remaining skin to achieve a more youthful, firmer, facial appearance. This is intended to improve the signs of aging that may occur on the neck and jawline.
Best Candidates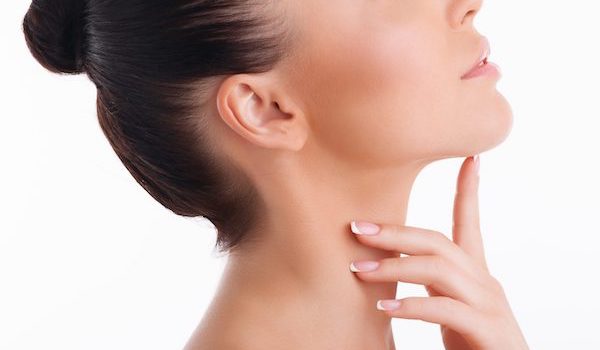 Ideal candidates for a neck lift are healthy men and women who are concerned about sagging skin on the lower face, neck, and jawline. A neck lift is often combined with lower facelift surgery, which works to eliminate sagging skin and muscle and tissue of the cheeks, for a more comprehensive anti-aging solution. Individuals with skin laxity that results in a turkey neck or drooping skin under the neck that creates the impression of a double chin, are also good candidates. During your personal consultation, you can discuss and point out the specific signs of aging that concern you the most.
Preparation
Patients who smoke will be asked to quit at least two weeks prior to surgery and refrain from taking any anti-inflammatory medications for two weeks before the procedure. It is advised that the patient schedules a medical evaluation with their primary doctor before the date of the procedure.
Patients won't be able to drive after the procedure and are advised to make travel arrangements on the day of their procedure.
Ready to Learn More?
5Steps to
Facial Rejuvenation
Keeping your face youthful and beautiful goes beyond visiting us for a treatment. You've already started the learning process. Now, take the next step by checking out our e-learning guide that breaks down the science of aging and the ways you can combat it.
Ready to Learn More?
5Steps to Facial
Rejuvenation
Check Out the Guide
The Procedure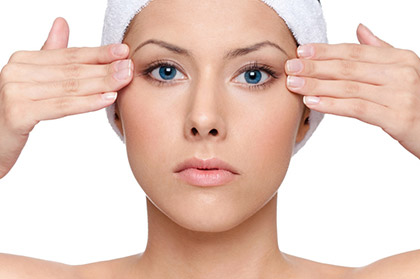 Neck lift surgery is typically performed on an outpatient basis and may take as little as one hour under local or general anesthesia. Once the patient is resting comfortably, short, small incisions are made below the ears. Excess skin is removed and liposuction to sculpt away extra fat is performed before incisions are sutured.
Depending on the candidate, the surgeon may add a fat transfer to areas of the neck where fat loss has decreased volume. The fat transfer restores areas that can become too thin and helps diminish the look of banding. Additionally, skin resurfacing with laser treatments adds an exceptional level of skin renewal, so skin is both tightened surgically and with collagen stimulation from laser techniques.
Additional Procedures
Neck lifts can produce natural-looking, rejuvenating results for healthy adults, but many patients may desire treatment for additional issues. At Plastic Surgery Specialists, we address each patient's case individually and discuss their concerns in detail during the consultation. The following procedures are commonly performed in conjunction with a neck lift:
Liposuction
For patients with excess fat deposits around the lower face and neck area, liposuction may be their best option. Diet and exercise, although essential to good health, do not achieve targeted weight loss. This results in deposits of fat that can collect under the chin, and around the neck. Liposuction is ideal for targeting and sculpting away deposits of fat that do not respond to diet or exercise.
Facelift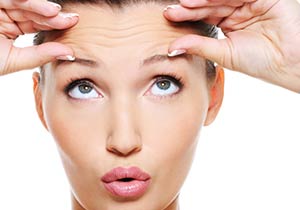 The facelift, or rhytidectomy, is a surgical procedure popularly combined with the neck lift. The facelift addresses aging symptoms of the upper and mid-face region such as creases below the eyelids, sagging around the eyes, deep creases along the nose, and drooping cheeks.
At Plastic Surgery Specialists, we offer a specialized, minimally-invasive facelift technique called the QuickLift. The QuickLift's unique suturing method produces the same level of rejuvenation as a traditional facelift but with minimal surgical scarring.
Brow Lift
The brow lift, or forehead lift, is a surgical procedure where sagging brows and a drooping forehead are treated. Sagging of the eyebrows can create a sleepy appearance and even interfere with vision. The brow lift involves removing excess skin along the hairline to raise the brow and forehead.
Non-Surgical Alternatives
Fat deposits under the chin can create the impression of a double chin in individuals who are otherwise at a healthy weight. These fat deposits, called submental fat, may be caused by genetics or aging. For individuals dealing with submental fat, there are non-surgical alternatives for fat sculpting including Kybella and CoolSculpting
Kybella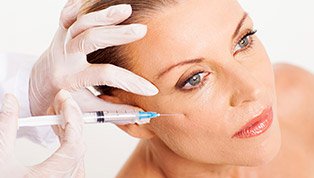 Kybella is one of the newest, advanced injectable treatments and is designed to sculpt submental fat. In general, a Kybella treatment course may involve six sessions spaced about a month apart. The number of injections is dependent on the amount of sculpting desired.
The main ingredient in Kybella is called deoxycholic acid. Deoxycholic acid is a naturally-occurring agent in the body that participates in fat tissue breakdown. Kybella injections operate the same way, breaking down fat cells under the chin and allowing the body to gradually remove those destroyed fat cells.
CoolSculpting
CoolSculpting now has a "mini" applicator that can be used for fat under the chin. Careful assessment is needed to make sure this technology is right for you, but it does offer a great alternative to surgery for fat reduction. It will not, however, tighten the skin.
Recovery and Results
Every patient will heal and recover at their own pace. At Plastic Surgery Specialists, we provide each patient with a customized recovery plan tailored to their treatment and their body. Generally, bruising and swelling are commonly experienced. We recommend resting with the head elevated and ice packs to improve healing.
Pain and discomfort can be addressed with prescription pain medication.
If you have questions or concerns at any point during your recovery, the staff at Plastic Surgery Specialist are always available. In the weeks following your treatment, you will also have a follow-up appointment to assess your recovery and remove your sutures.
The results of a neck lift are long-term. Patients who take care to avoid sun exposure and skin-damaging activities such as smoking can experience improvements that last as long as ten years.
Over

50,000

procedures performed
Over

75

years of combined experience
Our experienced team of board-certified plastic surgeons combines a unique aesthetic perspective, the ability to listen closely to your needs, and the skills to achieve those desires. This combination sets PSS apart as a world-class plastic surgery clinic, located in Marin County, CA.
Meet Dr. HvistendahlMeet Dr. DouglasMeet Dr. Poulos
Black Diamond
Consultation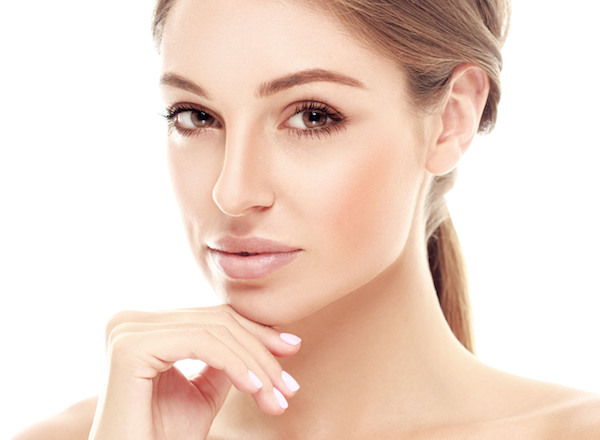 Contact Plastic Surgery Specialists today to schedule your private consultation with either Dr. Poulos, Dr. Douglas, or Dr. Hvistendahl. Together, you will be able to discuss your aesthetic goals and the doctor will make a customized recommendation. Every patient's case is unique and there are no one-size-fits-all procedures. We tailor all our treatments in fine detail to the individual patient. For anti-aging treatments such as the neck lift, it is a good idea to bring in photos of your younger self. These photos provide accurate references to produce the most natural-looking results.
COST
The cost of a neck lift depends on the severity of the individual's skin laxity or type of additional procedures that are recommended to the patient. We will provide a detailed quote during the consultation and walk you through the entire process. PSS offers convenient financing options designed to fit a wide range of budgets.
How to Find Us
Plastic Surgery Specialists is known throughout the Bay Area for our excellence and expertise. Choose your area below to get accurate, easy-to-follow directions to our center.