CoolSculpting
Conveniently located to serve the areas of Marin, San Francisco, Sonoma and Napa
What Is the CoolSculpting Device?
CoolSculpting treatments help our Marin and Napa County patients reduce fat in an innovative non-surgical way. Cleared by the FDA in 2010, the technology used by the CoolSculpting device is called cryolipolysis. This process has been extensively studied and developed by Harvard researchers to freeze and destroy unwanted fat cells while leaving the nearby tissue untouched*. Treatment with the CoolSculpting device doesn't require an incision, needles, or anesthesia. After just a single, brief procedure at our center of excellence, the frozen fat cells are effectively destroyed and flushed from the body through its normal metabolic processes*. The result is a noticeable fat reduction of about 25% per treatment, which can be repeated*. Dr. Poulos, Dr. Douglas and Dr. Hvistendahl are proud to offer this effective, non-surgical treatment for our patients*.
*Results May Vary
If you are considering a CoolSculpting treatment and live in Greenbrae, San Francisco, Santa Rosa, Novato, or surrounding areas, please request a consultation with Plastic Surgery Specialists today. Contact us at (415) 925-2880.
Over

50,000

procedures performed
Over

75

years of combined experience
Our experienced team of surgeons combine an aesthetic perspective, the ability to listen closely to your needs, and the skills to achieve those desires*. This combination of talent is a hallmark of a world-class plastic surgery clinic, located in Marin County, CA.
Meet Dr. HvistendahlMeet Dr. DouglasMeet Dr. Poulos
*Results May Vary
Black Diamond
Good Candidates
Good candidates are adult men and women who are not significantly overweight but are still bothered by the presence of excess fat on their abdomens, backs, thighs, knees, arms, bra roll, and chin. and other areas. Because it targets fat that is isolated in these specific areas, the CoolSculpting procedure is considered a good liposuction alternative, particularly for those who would rather avoid the downtime associated with surgery*. For patients who are more concerned with cellulite, Accent Prime may be a better choice*. During your consultation, Dr. Poulos, Dr. Douglas, or Dr. Hvistendhal can help you decide which course of action is best for you.
Before & After Photos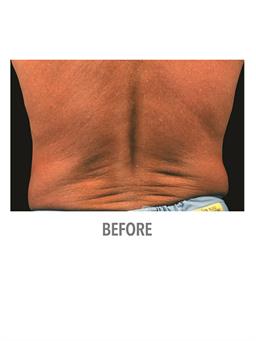 Before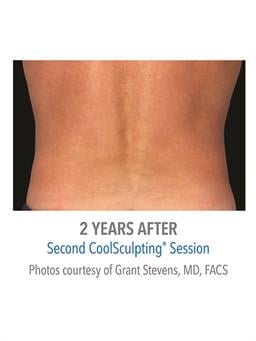 After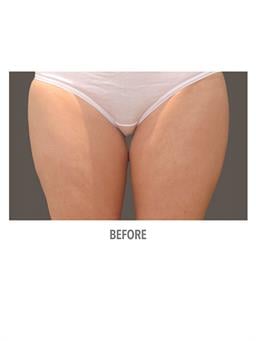 Before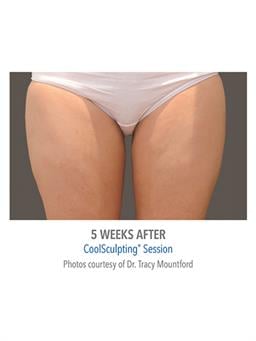 After
This woman had eyelid surgery performed at our practice.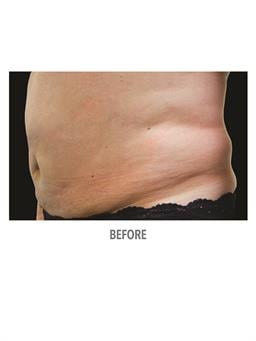 Before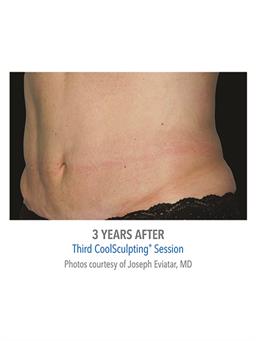 After
This woman had eyelid surgery performed at our practice.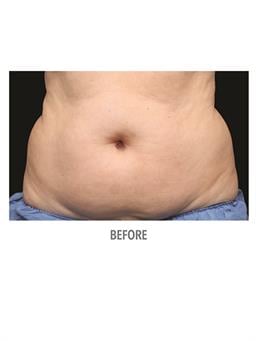 Before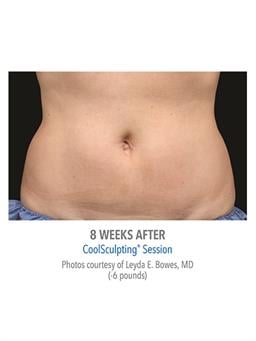 After
This woman had eyelid surgery performed at our practice.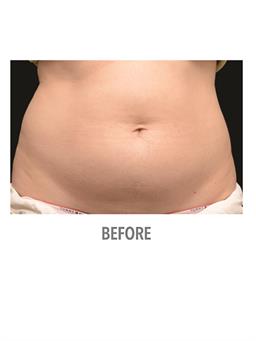 Before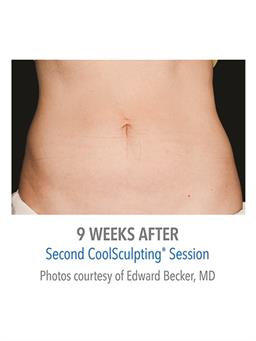 After
This woman had eyelid surgery performed at our practice.
*Results May Vary
The Procedure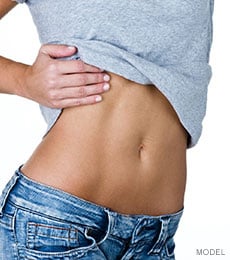 Each CoolSculpting treatment is completely non-invasive and doesn't require anesthesia. During the procedure, a qualified member of our medical staff leads you to a treatment room, where you'll take a seat in a comfortable chair or bed. Your technician marks the area you'd like to treat and applies the CoolSculpting applicator head. Once it's turned on, the applicator uses suction to draw up the targeted bulge between cooling plates. If you want to target an area that doesn't have a "pinchable" bulge, such as the thighs, your technician may apply a different applicator head that doesn't require suction and simply lies flat against your skin. The device then goes to work freezing the fat. During this time, you may briefly feel a cold sensation that dissipates to numbness as your body adapts. A typical CoolSculpting procedure lasts about an hour for each part of the body that's treated*.
At Plastic Surgery Specialists, we offer a special version of this procedure called CoolSculpting Plus, the cool way to get hot! A CoolSculpting Plus treatment lets you accomplish 2 aesthetic goals at once by reducing fat and tightening skin*. Freeze unwanted fat in your abdomen, hips, or thighs while you tighten your skin with the radiofrequency heating in the intervals between fat reduction treatments using Venus Legacy treatment*. Our professionals will help you determine whether CoolSculpting Plus is a good option for you.
*Results May Vary
After Your Procedure
Unlike other more invasive forms of body contouring, a CoolSculpting procedure doesn't require any measurable recovery time or activity restrictions*. Although some people experience residual redness, swelling, or soreness following treatment, these symptoms are temporary and resolve quickly on their own*. Most patients return to their typical daily activities, including exercise, immediately after treatment*.
FAQ
How long will the results last?
The results of your CoolSculpting treatment can last indefinitely by simply maintaining a steady weight*. As with other body contouring procedures, patients who continue to eat healthily and get regular exercise after their procedures can enjoy their results for years*.
Is the CoolSculpting procedure safe?
Yes. The CoolSculpting device has been extensively studied and uses FDA-cleared technology to safely freeze fat cells. The safety and efficacy of CoolSculpting treatments are well documented, and thousands of people around the world have undergone treatment with no adverse effects*
Is the CoolSculpting device a replacement for liposuction?
No. Although a CoolSculpting procedure can reduce fat, it is not a perfect, equal alternative to liposuction. Liposuction is often appropriate for patients who have more significant body fat. Liposuction can also treat smaller, more targeted areas of the body, such as the neck and chin*. Our doctors can help you choose which procedure is best for you.
What kind of results can I expect?
A single CoolSculpting treatment has been shown to reduce body fat by about 25% per treatment in the targeted area and may be repeated at about 60-day intervals*. In practice, this means that you'll likely notice an improved, smoother contour*. Your clothes may also fit better, and you'll likely feel less self-conscious in swimwear or tight-fitting fashions*.
How to Find Us
Plastic Surgery Specialists is known throughout the Bay Area for our excellence and expertise. Choose your area below to get accurate, easy-to-follow directions to our center.
Latest Coolsculpting Posts From Our Blog
You may have heard of CoolSculpting, the buzzy, non-surgical, fat-zapping treatment that's been around for a decade now. It achieves proven results by targeting and eliminating fat in specific stubborn areas.Cleared by the FDA ...

Read More

Fat Cells Are Set From BirthFat cells: we are born with a certain number. That's the bad news. You can shrink them ("losing weight") but they don't go away. And it is a LOT of ...

Read More

Data from leading plastic surgery organizations shows that non-surgical cosmetic treatments are more popular than ever.According to the American Society of Plastic Surgeons, 13.9 million non-surgical procedures were performed in 2014. The American Society for ...

Read More