Neograft Hair Transplant
Conveniently located to serve the areas of Marin, San Francisco, Sonoma and Napa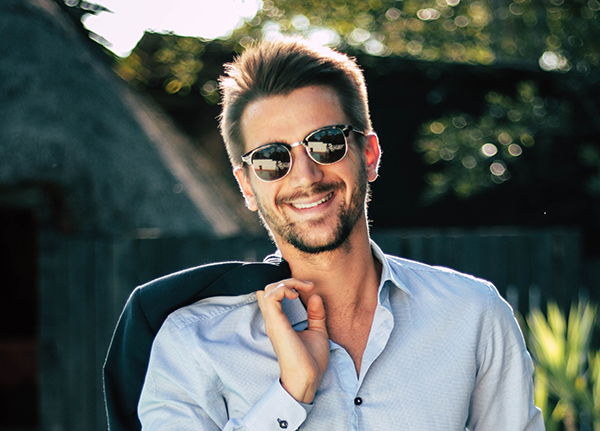 People often associate a full head of hair with youthfulness and vigor. But as the years tick by, hair often begins to thin and recede. NeoGraft is the modern way to achieve the hairline and fullness you've always wanted. By collecting individual hair follicle units for transplant, the NeoGraft system eliminates the telltale linear scar across the back of your scalp. Hair restoration has never been easier or more discreet.
There are many reasons for thinning hair. Some are age-related, with hormone levels decreasing and environmental stressors, and simply stress taking their toll. Complications from surgeries or treatments for serious diseases can contribute to hair loss as well. Even the most healthy person after fifty will inevitably see some thinning of hair.
Our advanced NeoGraft system employs the Follicular Unit Extraction (FUE) technique to achieve unbelievably natural-looking results without the scarring that marked previous transplant procedures.
If you're not ready to take the surgical step, we offer holistic alternatives like autologous conditioned plasma injections that employ your body's own healing power to restore hair and reverse the signs of aging. Both of these procedures are buttressed by the potent botanicals contained within Nutrafol, an FDA-approved dietary supplement with hair regenerative properties.
Plastic Surgery Specialists (PSS) is your Bay Area plastic surgery and aesthetic center. Proudly serving the cosmetic needs of Marin County, north of San Francisco, it's our mission to provide our patients with the best experience anywhere. SpaPSS is an extension of our aesthetic mission, offering skin treatments and non-invasive procedures in a spa-like environment. If you're considering hair loss treatments and you're in the Bay Area, near Greenbrae, CA, talk to the Plastic Surgery Specialists.
Before and After Photos
What is NeoGraft Follicular Unit Extraction (FUE)?
Traditional hair grafting involves removing an entire "strip" of hair follicles at the back of the head, creating a long scar that is very difficult to conceal. The Neograft device allows for a much more discreet pattern of harvesting hair follicles, eliminating the need for a large incision and consequent scar.
NeoGraft is the latest advancement in the FUE technique of follicular harvesting. FUE stands for Follicular Unit Extraction, a technique which has become the gold standard in hair transplantation. The minimally invasive NeoGraft device has supercharged FUE.
The procedure begins by identifying a "safe zone" of dense, healthy hair follicles, usually located at the back of the head. This is where the donor hair will be harvested. The donor area is shaved for easy extraction. Rather than simply cutting away a hairy strip of flesh from the donor area, as they used to do in strip harvesting, PSS and NeoGraft present a more elegant solution to follicular harvesting.
NeoGraft Procedure Step-by-Step
The donor area is shaved prior to extraction
The follicular unit extraction (FUE) process removes donor hair 1-3 follicles at a time
NeoGraft's "No Touch" technique implants hair in the target area
You enjoy results sooner with shorter recovery time
The Procedure
Using NeoGraft, your PSS medical professional begins the highly precise extraction. Healthy hair follicles are extracted one to three at a time. The meticulous process is minimally invasive, leaving only tiny pin-hole marks that are easily obscured by hair growth. NeoGraft treatment takes a steady hand and an artist's eye, to be sure. Up to 2,500 hair follicles may be extracted in a single sitting. But FUE is infinitely simplified by NeoGraft.
The NeoGraft device makes extraction as simple as dotting an "i" with a ballpoint pen. By repeating the same gentle extraction method, sufficient living follicles are gathered for implantation in the target areas.It is important that the safe zone contains ample follicles to provide acceptable hair cover for the target areas. This means that people with advanced hair loss may not be ideal candidates, as the target areas are too large for the donor hair to cover. Also, diffuse hair loss patterns, in which hair is thinning throughout the scalp, may not have a safe zone of amply dense donor follicles.[1]
NeoGraft's "No Touch" Hair Implantation
Part two of the restorative procedure begins when it is time to implant the harvested hair. NeoGraft introduces new levels of efficiency and effectiveness to this stage with its "no touch" approach to hair implantation.
NeoGraft's "no touch" technique is safe and simple. Your PSS medical professional can focus on the artistic implantation of your newly placed hair. Meanwhile, NeoGraft makes the process as easy as operating a pneumatic riveter. NeoGraft minimizes time and fatigue so PSS can maximize your results.
The NeoGraft Advantage
"No touch" implantation technique is safe and simple
Minimally invasive FUE follicular harvest
Short recovery time
Why NeoGraft?
Simply put, NeoGraft allows patients to:
Grow your hair back in the places you want.
Wear your hair short if you like; NeoGraft creates a natural-looking growth pattern with minimal scarring.
Feel confident again without resorting to the old "baseball cap solution."
We know there are plenty of choices for hair restoration. PSS has always been dedicated to implementing the best technology. Our solutions are aimed at true patient satisfaction. If you're not ready to surrender in the fight against hair loss, and if you want to push back against advancing baldness, contact PSS for a consultation. NeoGraft changes the game. With NeoGraft, there is very little discomfort or downtime. The state-of-the-art procedure can make hair placement look natural and hair graft removal virtually invisible. The amazing, age-defying results are more accessible than ever; payment plans are available to finance your hair restoration in the Bay Area.
Advantages of NeoGraft Hair Transplant Procedure
Very little scarring
Natural-looking results
Short hairstyles are possible
What Are Autologous Conditioned Plasma Injections?
There's a new, non-surgical hair loss treatment that uses your body's regenerative power to stimulate hair growth. Autologous Conditioned Plasma (ACP) injections employ a remarkable serum derived from your blood. PSS has found combining the Neograft procedure and Autologous Conditioned Plasma Injections with growth factors boosts hair growth and yields superior results.
ACP can be used as a stand-alone procedure to boost hair growth when Neograft is not a viable choice.
The platelets in your bloodstream contain cells that are directly involved in the healing process. These cells have signaling agents that coordinate healing throughout the body. Autologous conditioned plasma has been shown to produce age-defying results in a number of cosmetic procedures, including hair loss treatment.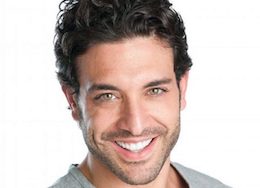 The non-surgical ACP procedure takes only 30 minutes. A typical appointment begins when a PSS medical professional draws a small amount of your blood to create the rejuvenating serum. Your blood is run through a centrifuge for 10 minutes to separate the plasma and its healing agents from the viscous medium.
A PSS medical professional may apply a topical anesthetic before the injections. Your attending physician will inject the ACP serum into the scalp, with special attention being paid to those areas where hair growth is most desired.
It will take about six weeks to start seeing results. The Plastic Surgery Specialists recommend continued treatments at monthly intervals to maintain ACP's effects. ACP is most effective in the beginning stages of hair loss. Patients with advanced hair loss may not be ideal candidates.[2]
The ACP Advantage
Treatments take less than an hour
An inexpensive treatment relative to hair transplantation
All-natural rejuvenation agent is devised from your body's own vital fluids
Equally effective for both men and women
ACP Enhanced by Nutrafol
You can fight hair loss with a combination of nutrient-rich oral supplements and follicle-stimulating treatments, including ACP. Nutrafol is an FDA-approved dietary supplement packed with ingredients to fight hair loss. The product may enhance the results of your hair growth regimen.
Restore your hair the natural way with Nutrafol, a nutritional supplement composed of potent botanicals. Turmeric extract reduces swelling in the inflammatory molecules that impede hair growth. Saw palmetto prevents the conversion of testosterone to DHT, a process with contributes to hair loss. Ashwagandha is an herbal anti-stress agent. Stress has been shown to cause hair loss by stimulating the release of the hormone cortisol.
Nurafol's Potent Botanicals
Turmeric, to reduce swelling
Saw palmetto, to block DHT conversion
Ashwagandha, to prevent cortisol release
PSS creates the treatment protocol that outlines your pre-treatment regimen, which includes four weeks of Nutrafol supplements before ACP therapy. A week before your treatment, we ask you to avoid multivitamins and blood-thinning agents, including Vitamin A and E, Ginkgo, Garlic, Flax, Cod Liver Oil, and essential fatty acids.
Two weeks before the treatment day, we ask you to stop smoking and avoid alcohol and caffeine, as they impede the healing process. Additionally, we ask you to hydrate your system to make both the plasma harvesting easier and to minimize your discomfort.
Avoid anti-inflammatory medicines such as Advil, Motrin, Aspirin, and Naproxen for three days prior and three days after the procedure. Inflammation is beneficial when we are trying to bring blood flow to the area. The body takes over and sends healing compounds and cells, creating new growth. The procedure itself can be painful, as the scalp area has many nerve endings.
References
Dua, A., & Dua, K. (2010). Follicular Unit Extraction Hair Transplant. Journal of Cutaneous and Aesthetic Surgery, 2(3), 76–81.
Schöffl, V., Willauschus, W., Sauer, F., Küpper, T., Schöffl, I., Lutter, C., Dickschas, J. (2017). Autologous Conditioned Plasma Versus Placebo Injection Therapy in Lateral Epicondylitis of the Elbow: A Double Blind, Randomized Study. Sportverletzung · Sportschaden, 31(01), 31–36.
How to Find Us
Plastic Surgery Specialists is known throughout the Bay Area for our excellence and expertise. Choose your area below to get accurate, easy-to-follow directions to our center.