Contour TRL Laser Resurfacing
Conveniently located to serve the areas of Marin, San Francisco and Napa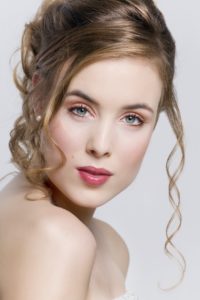 Plastic Surgery Specialists has introduced Spa PPS to serve our increasing number of patients who are looking for a non-surgical treatment to combat the signs of aging. Conveniently located in central Marin, our relaxing Spa PSS offers an incredible array of devices and technologies to keep our patients looking beautiful.
Are you looking for a treatment for your wrinkled eyelids, but assume the only cure is blepharoplasty surgery (and even that doesn't really smooth the skin completely) Skin health and radiance is an integral part of beauty. Even surgery cannot always restore the youthful look of facial and neck area skin unless the skin is resurfaced to match the newly tightened skin.
If troubled skin is troubling you, laser resurfacing can heal acne scars, treat pigmentation and make wrinkles disappear. The Contour TRL is especially effective for wrinkles around the mouth, a telling sign of aging and hard to treat. Take a look at TRL results and realize you can truly reverse the signs of aging with this remarkable, "tunable" laser.
Choose the Contour Tunable Resurfacing Laser by Sciton for a safe, effective way to transform damaged, aged skin into a smooth, even-toned and textured complexion. This laser is unique in its ability to externally plane down wrinkles while internally stimulating the all-important collagen, a building block of skin structure that diminishes with age and therefore causes wrinkles and laxity. It is supremely "tunable", to effectively target the areas that need deep, or more superficial treatment.
If your skin looks rough, tired, or aged, Contour TRL is one of the most effective laser treatments available for true transformation with minimal side effects.
What is Contour TRL?
Men and women of all ages can benefit from Contour TRL.
The Contour Tunable Resurfacing Laser by Sciton is an Erbium Yag skin resurfacing laser. A Contour TRL treatment will erase aged, pigmented, or damaged skin and promote youthful skin renewal. The Contour TRL system safely and effectively controls ablation and coagulation independently, enabling our skin specialists to apply laser energy to the depth where it is most appropriate for the specific skin issue. Your treatment is highly targeted and can be completed in 30 to 60 minutes.
The aesthetic skincare team at Plastic Surgery Specialists customizes every skin resurfacing treatment to address your unique issues, help erase blemishes, and achieve a youthful glow
Your skin will renew itself over the weeks following your Contour TRL treatment. Due to the fact that the Contour Tunable Resurfacing Laser penetrates to the deeper layers of the dermis, patients are advised to give themselves at least a week off for recovery. Post-procedure redness may last up to 10 to 14 days. Within one to two treatments, you will see a major improvement in the look and tone of your skin.
The benefits of Contour TRL are two-fold. Contour TRL improves both the external skin appearance and the healthy function of the skin itself. The heat from Contour Tunable Resurfacing Laser will stimulate collagen production deep within the dermis. Collagen is a vital building block of firm, youthful skin. As the body ages, it produces less collagen.
A Contour TRL Resurfacing treatment will jumpstart your skin's collagen production and replenish lost skin volume.
With more collagen within the skin, you will see an even greater reduction in fine lines and wrinkles. Your skin will become significantly smoother, firmer, and more resilient after deep skin resurfacing with Contour TRL. Unlike CO2 laser treatments, the Contour TRL system enables us to control the depth of the laser with micron precision. The treatment achieves a level of ablation that can address long-standing skin problems in only one or two sessions.
The TRL is an Erbium laser, which studies have shown to produce far fewer side effects (such as the prolonged erythema and hypopigmentation) that are common with CO2 lasers.
Contour TRL is highly targeted and adjustable to guarantee uniform results that can be customized where appropriate. Contour TRL is also the system we use to perform shallow NanoPeel or MicroLaser Peel resurfacing with lower micron settings. If you would like to learn more about which resurfacing option is right for you and your skin, schedule an informative consultation with Plastic Surgery Specialists today.
Benefits of Deep Skin Resurfacing
Men and women of all ages have accomplished total skin renewal, thanks to the Contour Tunable Resurfacing Laser.
Why have so many people turned to deep skin resurfacing? Contour TRL is a highly recommended skin care solution because it:
Achieves significant reduction in fine lines and wrinkles
Makes long-term changes to the skin's appearance
Tightens and lifts the skin
Addresses hyperpigmentation to even out skin tone
Smooths away acne scars and other irregularities
Smooths the skin texture overall
Increases collagen in the skin
Makes the skin healthier and more resilient
Is highly customizable
Takes years off your appearance
Am I a Candidate for Deep Skin Resurfacing?
Don't conceal your deep lines or scars: use technology and our expertise to help erase them!
Contour TRL is an excellent option for patients who have skin irregularities they would like to address, including scars and acne marks. If you have fine lines and wrinkles or pigmentation that mars your appearance, you are a good candidate for deep skin resurfacing with Contour TRL. Contour TRL is most commonly performed on the face, but can easily be applied to the body to improve the appearance of stretch marks and scarring.
Contour TRL is safe for all skin types!
Best candidates for Contour TRL are those who are in overall good health and have positive but realistic expectations for the outcomes of their procedure. In order to see the best results from a deep skin resurfacing treatment, candidates may want to take time off from work to recover fully and comfortably.
Candidates will be asked to discontinue use of fish oil and blood-thinning medications, including aspirin, for two weeks before their deep skin resurfacing treatment. Candidates who smoke will also be asked to discontinue smoking for two weeks before and after their session.
Consultation with Your Skin Care Experts
Our skincare specialist will be happy to answer any questions you have about skin resurfacing during your private consultation. In order to help you find the right resurfacing treatment for you, we will examine your skin, as well as discuss your health history and current medication use with you. Once we have a good sense of the goals you would like to achieve, we will recommend a customized deep skin resurfacing treatment.
Thanks to its highly adjustable settings, the Contour Tunable Resurfacing Laser achieves impressive skin renewal for every patient.
Candidates who do not require deeper skin ablation to accomplish their results may be better candidates for NanoPeel or MicroLaserPeel with Contour TRL. If you have questions about resurfacing with ProFractional or Broad Band Light, we will be happy to discuss these options during your consultation.
Treatment with Contour TRL
Skin resurfacing with Contour TRL takes only 15 to 30 minutes!
You will receive protective eyewear and a topical or local anesthetic to keep you comfortable during your deep resurfacing treatment. Contour TRL allows our skin specialist to target your skin irregularities with micron precision.
Your skincare specialist will dial in your treatment according to your desired results and downtime preferences.
The depth and micron strength will be highly controlled. The Contour TRL system is designed to achieve a consistent result, except for the areas where special attention is needed. Your skin will receive laser energy ranging from 200 to 330 microns for deep, full-field resurfacing. The treatment is highly targeted and will do no harm to surrounding tissues.
Recovery
Due to the deep ablation Contour TRL achieves, you will want to take between 7 to 12 days off work. This will give your skin adequate time to heal and build up a protective layer.
You will receive a topical ointment and personalized instructions for how to properly care for your skin following your resurfacing session. You may receive an antibiotic to help protect your body during recovery from a deep treatment.
Your skin will likely be red and feel warm as if you had a sunburn. Your skin will flake for the first few days of your recovery. This is normal. Do not pull at or try to exfoliate your skin. You may also experience bleeding in areas of your skin, but this is not a cause for alarm.
A cold compress can be applied to reduce any swelling or discomfort. Your skin will begin to renew and balance itself within a few days.
Strenuous exercise should be avoided for two weeks following Contour TRL. Practice safe sun protection and limit sun exposure for two months after deep skin resurfacing.
Results
You will notice major improvements in your skin tone and texture within two weeks of your Contour TRL treatment. Your skin will become fuller and more youthful-looking as your new, collagen-rich skin works its way to the surface. Final results of Contour TRL will be apparent in three to four months.
A single Contour TRL session will make a major reduction in your fine lines and wrinkles!
Your skin will be tighter and have a smoother, more even tone. Within one to four treatments, patients see a complete disappearance of their pigmentation and scarring.
If you would like to learn more about what Contour TRL can do for your skin, and your confidence, schedule a private consultation for deep resurfacing at Plastic Surgery Specialists today!
FAQ
What is the best way to treat acne scars?
Acne can leave deep, indented scars that reach multiple layers into the skin. Normal resurfacing treatments can improve the red marks and indents left behind after an acne breakout. However, they do not usually reach to the depths necessary to renew the skin completely. Contour TRL can be performed to target acne scars specifically, while the surrounding skin receives an appropriate level of ablation.
What is the cost of deep skin resurfacing with Contour TRL?
The price of laser skin resurfacing treatment at Plastic Surgery Specialists depends on the details of your individualized plan. The size of the treatment area and your desired outcomes will impact procedure pricing. You will receive a cost breakdown that reflects the details of your individualized procedure. PSS offers financing through Alphaeon, Prosper and Care Credit. We've created a "Beauty Club" membership to help you get the treatment you need to correct your skin, and maintain skin health and beauty with one low monthly payment.
How to Find Us
Plastic Surgery Specialists is known throughout the Bay Area for our excellence and expertise. Choose your area below to get accurate, easy-to-follow directions to our center.