Eyelid Surgery (Blepharoplasty)
Conveniently located to serve the areas of Marin, San Francisco and Napa
What is Eyelid Surgery?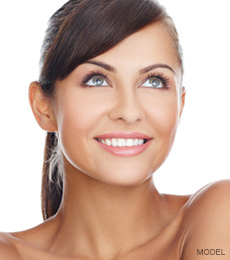 Eyelid Surgery (or Blepharoplasty) can be performed on the upper lids, the lower lids, or both. Blepharoplasty involves removing skin that is hooding the upper eyelid and/or reshaping wrinkles or removing excess fat deposits in the lower lids. Eyelid Surgery helps to give the eyes a younger and more rested appearance. Our board-certified plastic surgeons provide the best possible care to the women and men who visit us for Eyelid Surgery from Marin, Napa, and Sonoma County. Our beautiful surgery center in Marin County, where we perform eyelid surgery, is equipped with state of the art technology and an excellent clinical and professional staff.
*Results May Vary
Over

40,000

procedures performed
Over

40

years of combined experience
Our experienced team of surgeons combine an aesthetic perspective, the ability to listen closely to your needs, and the skills to achieve those desires. This combination of talent is a hallmark of a world-class plastic surgery clinic, located in Marin County, CA.
Black Diamond
Best Candidates
Blepharoplasty is ideal for older individuals who want to bring life back to their faces and get rid of that "tired eyes" look. Loose skin hanging down from the upper lids can sometimes be more than an aesthetic concern too, as it can actually impair vision to some extent. Insurance companies, however, do not usually cover eyelid surgery. Our Greenbrae office staff can help answer your insurance questions. People with puffiness under their eyes may also want to consider Blepharoplasty. Younger people in cities such as Greenbrae, Larkspur, Corte Madera, Mill Valley, Santa Rosa, and San Rafael, who have droopy eyelids as a result of genetic factors are good candidates as well. All those considering Blepharoplasty should be in good health and have reasonable expectations.
*Results May Vary
Before & After Photos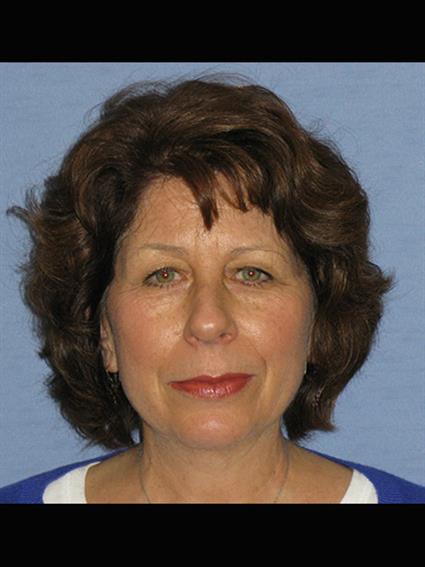 Before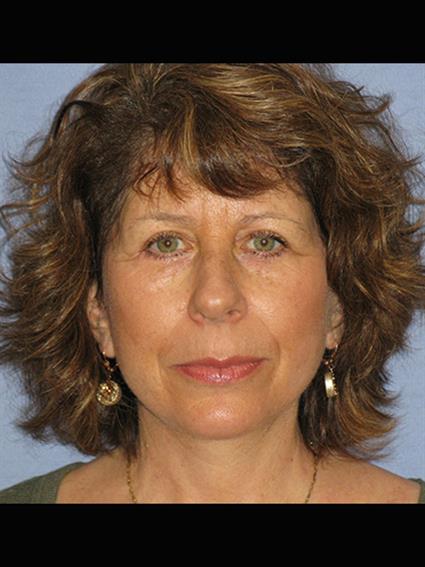 After
Patient wanted eyelid surgery because of sagging upper eyelids. The correction was a brow lift, and reason was not that the patient had excess eyelid skin but the brow is sagging, contributing to redundancy in your eyelid skin. The result here is a much less tired-looking eye area without an...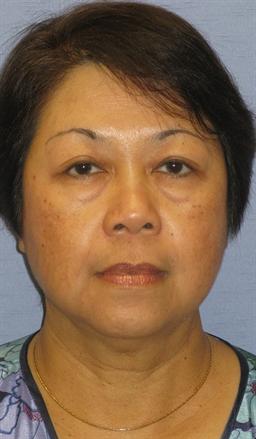 Before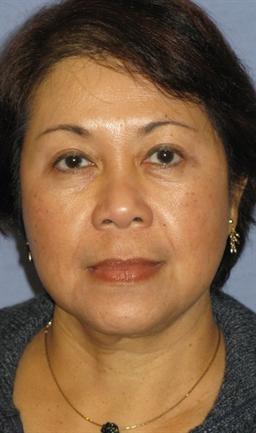 After
This woman had eyelid surgery performed at our practice.
*Results May Vary
The Procedure
To begin Eyelid Surgery, incision guidelines are carefully drawn to ensure that the natural contour of the eye is followed and resulting scars will be as inconspicuous as possible*. Reducing excess skin beneath the eyes is performed via tiny incisions on the outside of the lower eyelid. A single incision inside the eyelid can remove fatty deposits in the area called the conjunctiva. An incision in the fold of the upper eyelid can be used to remove excess skin in that area. A small strip of muscle may be removed as well.
Ready to Learn More?
5Steps to
Facial Rejuvenation
Keeping your face youthful and beautiful goes beyond visiting us for a treatment. You've already started the learning process. Now, take the next step by checking out our e-learning guide that breaks down the science of aging and the ways you can combat it.
*Results May Vary
Post Eyelid Procedure
The Blepharoplasty procedure is performed with a local or general anesthetic. It can take one to three hours depending on whether or not both lids are being addressed*. Protective plastic shields not unlike contact lenses can be used to protect the eyes during this cosmetic eyelid surgery. Cold compresses and pain medication will help to ease any discomfort after the surgery. Absorbable sutures will heal on their own while non-absorbable sutures are usually removed after a week — though you will want to talk to your doctor to determine when activity can be resumed. The results of aesthetic Eyelid Surgery are long lasting*.
For more information on how Eyelid Surgery is performed, visit our Education Center. We alslo invite you to schedule a consultation with Plastic Surgery Specialists today. Contact us at (415) 886-0777.
*Results May Vary
FAQ
Eyelid surgery is a popular procedure among both men and women because it yields dramatic results without noticeable scars or a lengthy recovery*. People seeking eyelid surgery (also called blepharoplasty) travel from throughout the San Francisco Bay Area to our Marin County clinic. Although eyelid surgery is a fairly straightforward operation, Dr. Stanley G. Poulos and Dr. Yngvar A. Hvistendahl take the time answer all of their patients' questions. Here, they provide answers to several of the most common ones.
Will eyelid surgery affect my vision?
Eyelid surgery involves the skin of the lid only and should not affect vision. It is important, however, to maintain lubrication of the eyes as this is one of the primary functions of eyelid anatomy. In cases where excessive hooding has impeded vision, patients may experience improved range of vision*.
Should I get a brow lift in addition to eyelid surgery?
Aging in the upper face often appears as hooding of upper eyelid skin. As we get older, eyebrows gradually droop, contributing to this appearance as much, and sometimes more, than the upper eyelids' loose skin. For this reason, it is sometimes reasonable to consider a subtle brow lift to slightly elevate the brow along with sculpting of the lid skin. Modern surgical techniques are much more conservative and in our opinion, the results are more beautiful*.
Is it possible to soften heavy lines in the forehead caused by frowning and raising the brow?
Yes, there are several options for correction of dynamic wrinkle lines. In fact, BOTOX® Cosmetic injections create a much more rested appearance by minimizing the degree of muscle movement*. We are happy to discuss with you the differences between results achieved with surgical versus nonsurgical rejuvenation.
Can I combine a facelift with eyelid surgery?
Eyelid surgery is usually all that's needed for patients who are just beginning to notice signs of aging*. However, one of the goals of cosmetic surgery is to get harmonious results that appear natural. Having youthful eyelids in a face that is sagging creates an unnatural appearance. You wouldn't want to have one side of your face appear younger than the other side. Likewise, the upper and lower areas of the face should be balanced.
How much does eyelid surgery cost?
Eyelid surgery costs vary depending on the degree of correction and whether or not complementary procedures are performed. However, Plastic Surgery Specialists offers pricing that is within the reasonable range for the Bay Area. Your surgeon can give you a specific quote at your consultation.
How to Find Us
Plastic Surgery Specialists is known throughout the Bay Area for our excellence and expertise. Choose your area below to get accurate, easy-to-follow directions to our center.
Latest Eyelid Surgery Posts From Our Blog
It's back to school time. You've probably started hearing that phrase everywhere you go – in the supermarket, in the mall, in the bookstore. It's a reminder to start thinking about: Who's carpooling with you this ... Read More
It seems like everyone knows someone (or even themselves) who have visited a plastic surgeon – maybe to get rid of fine lines from age, possibly to increase their cup size, or to get rid ... Read More
Are you having a good hair day? I'm not; humidity has wrecked havoc on my hairstyle. I can vividly remember the last time I had a really good hair day though – one of those times you ... Read More