Vaser Hi-Def LipoSculpture
Conveniently located to serve the areas of Marin, San Francisco, Sonoma and Napa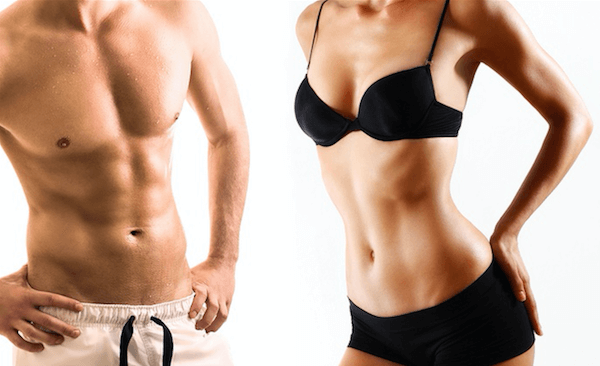 VASER Hi-Def LipoSculpture is a body contouring procedure to remove localized fat deposits from various parts of the body. It is a highly refined and advanced version of our traditional liposuction procedure that allows for more precise body sculpting. Best of all, VASER is minimally invasive, so patients' recovery time is significantly reduced.
A Higher Definition of Body Contouring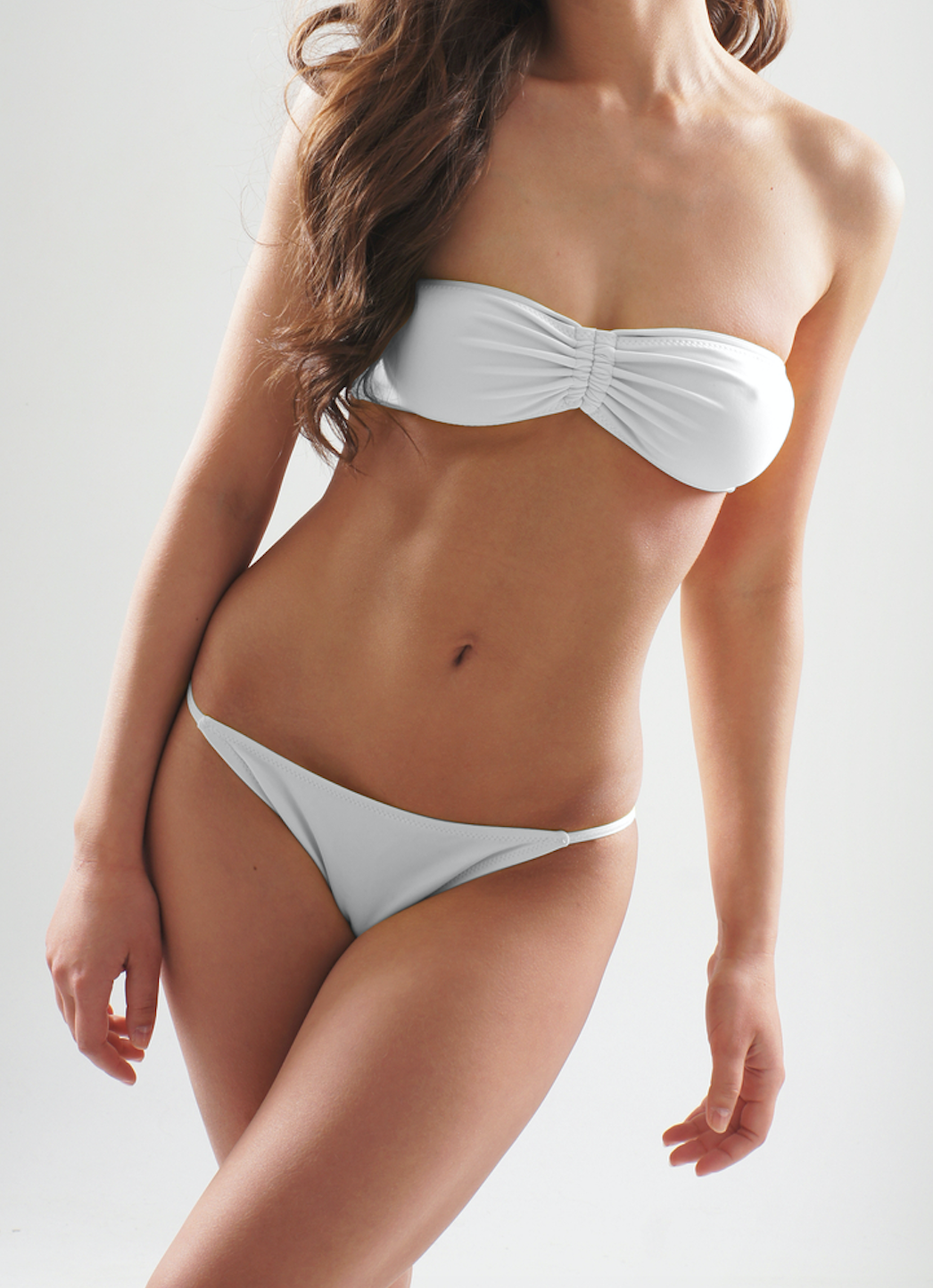 Much like an artist sculpts a statue, our experienced team at Plastic Surgery Specialists has the ability to sculpt your body. Through the use of advanced, cutting-edge technology, VASER Hi-Def LipoSculpture allows surgeons to contour your body to reveal its beautiful, natural definition.
For years, traditional Liposuction was the only way to contour your curves. The procedure removes stubborn, unsightly pockets of fat from strategic regions of your body. VASER improves upon this proven process with the addition of an extra emulsification step before fat aspiration.    
VASER stands for Vibration Amplification of Sound Energy at Resonance.[1] The distinguishing characteristic between VASER Lipo and traditional liposuction is the use of ultrasound frequencies to break down the fat. This is a preliminary step that takes place before fat removal, also known as aspiration. Adipose tissue consists of fat, nerves, blood vessels, and dense connective tissue. But VASER's vibrations collapse and safely break up adipose tissue, allowing the separated fat cells to be suctioned with ease. The surrounding adipose tissue is left intact and undisturbed. Through this process, the fat is safely separated from the nerves and blood vessels.
VASER Lipo's Top Treatment Areas
Neck
Arms
Axilla
Breasts
Chest
Abdomen
Back
Waist
Hips/Flanks
Thighs
Knees
Calves
Ankles
Plastic Surgery Specialists are regional leaders in aesthetic surgery and minimally invasive cosmetic procedures. We proudly provide the San Francisco Bay Area with world-class service and premium results. Our scores of satisfied patients all agree: PSS's compassionate and engaged staff are helpful guides on your transformation journey. Contact us to schedule a private consultation. Call 415-384-9787 to begin living your best life. PSS now offers Virtual Consultations to make connecting with us easier than ever.
Over

50,000

procedures performed
Over

75

years of combined experience
Our experienced team of surgeons combine an aesthetic perspective, the ability to listen closely to your needs, and the skills to achieve those desires. This combination of talent is a hallmark of a world-class plastic surgery clinic, located in Marin County, CA.
Meet Dr. HvistendahlMeet Dr. DouglasMeet Dr. Poulos
Black Diamond
Before and After Photos
Benefits
VASER Hi-Def LipoSculpture is a precise method of body sculpting. More than simply removing fat, the process allows for exact etching so that embarrassing bulges are removed while your most attractive facets are accentuated. VASER's waves of vibration rattle and roil fat cells until they achieve a compliant, liquid consistency.[2] Now those firm fat pockets can't fight back against inevitable aspiration. Fat cells are whisked away with relative ease on gentle jets of reverse pressure via the liposuction cannula.
A smoother aspiration means the procedure puts less strain on the body overall. There is diminished swelling and fewer bruises with VASER when compared to traditional liposuction. This all adds up to a reduced recovery time, so you'll be able to resume your regular routine and feel your finest. VASER will have you back on your feet in just a couple of days!   
Traditional Lipo vs. VASER Hi-Def Lipo
| Traditional Lipo | Vaser Hi-Def Lipo |
| --- | --- |
| Removes fat by manually pulling and tearing it from the skin | Removes fat more easily through the use of ultrasound technology |
| Need several days to a week of downtime for recovery | Similar to traditional Liposuction, but with less destruction of tissue due to ultrasound |
| Bruising is often apparent | Typically less bruising than traditional lipo |
| Large incision | Tiny incision |
The VASER Advantage
VASER Lipo's advanced technology means no damage to nerves or blood vessels
Gives athletic-like muscle tone and definition to the treated areas
Fat taken from one area can be used to augment other areas, including breast, pectoral area, buttocks and face
VASER Lipo can be used on most of the body
Cutting-edge technology allows for artful precision to carefully sculpt the treated areas
The numerous shaping tools allow for treatments to be individualized to each patient's specific desires
Immediately visible results
Leaves skin smooth and tight
Ideal Candidates
Ideal candidates for VASER Hi-Def Lipo are otherwise healthy men and women who struggle with fat deposits that do not respond to diet or exercise. You should be in good health, close to your ideal weight, and a non-smoker. VASER Lipo is meant to contour and sculpt small problem areas. It is not meant to act as a substitute for a healthy lifestyle.[3] Exercising and eating well should be continued as an extended part of the procedure to ensure long-lasting results.
Your Private Consultation at Plastic Surgery Specialists
Preparation & Procedure
At your private consultation, we will provide you with a personalized set of instructions to best prepare for liposuction surgery. As a general rule, we advise all of our patients to cease smoking and drinking alcohol for three weeks before their procedure. Avoid anti-inflammatory medications and herbal supplements for this time period as well, as these may increase the amount of bleeding. You should drink plenty of water in the weeks leading up to your procedure. You will need a friend or family member to drive you home from your surgery.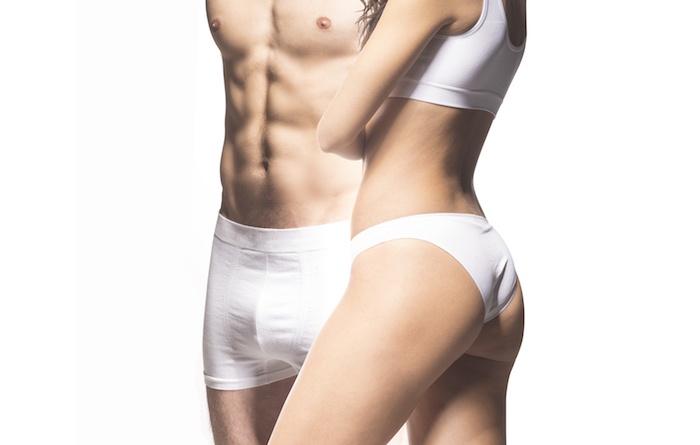 The procedure properly begins with a tiny incision to provide adequate access for the thin, hollow cannula tube. Tumescent fluid is then injected to separate the fat cells from the structural tissue. The ultrasound frequencies cause the separation and liquefaction of the fat cells, and they are then suctioned out with ease.[4]
After the procedure, your skin may be slightly swollen and feel warm to the touch, but this will go away in a few hours. The treatment areas may be a bit sore; this is normal and will subside with time. Most patients are able to go to work and return to normal activities within a few days, but this depends on the extent of your procedure.
If you are interested in this state-of-the-art body sculpting technique, please schedule a consultation and we can assess if you are a good candidate for VASER Hi-Def LipoSculpture.
Recovery & Results
While your body rebounds, avoid strenuous activities for about a month. If your PSS plastic surgeon advises you to wear a compression garment, please follow his post-surgical directions with fidelity.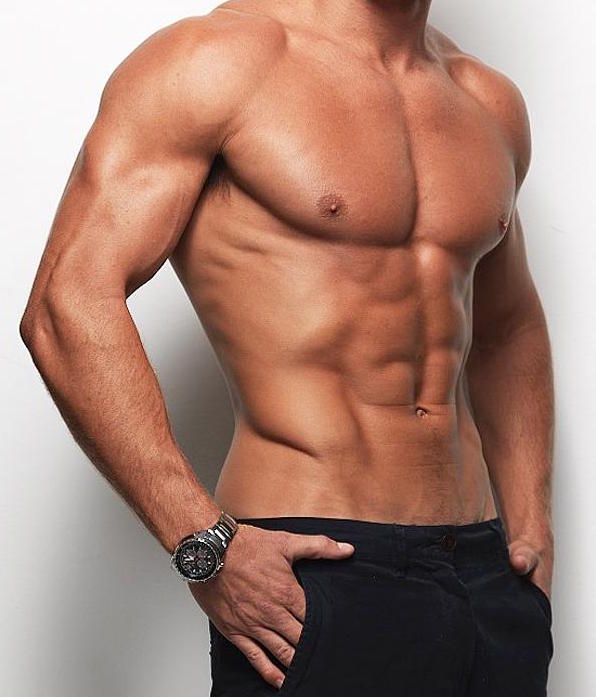 Your VASER Hi-Def Lipo results are theoretically permanent since the fat cells in the treatment areas are destroyed. Adult fat cells do not regrow. However, neighboring fat cells do have the ability to expand. Working out and eating well is crucial to maintaining lasting results. Drink a lot of water post-op to help in healing and reduce swelling.
It is best to look at your recovery and results from VASER Liposuction not as an end to your quest for the body you desire, but as the beginning of a fresh new chapter in your life and wellness. Maintain a healthy lifestyle and your newly reimagined body will stay sculpted for years to come.
Complementary Procedure: Tummy Tuck
The results of VASER Liposuction may be enhanced by abdominoplasty, our ever-popular Tummy Tuck procedure. Some liposuction patients, as well as many post-bariatric patients who have undergone massive weight loss, would be wise to consider a tummy tuck if they qualify. These patients may be bothered by loose, hanging, overstretched skin. While the VASER procedure does carry some skin-tightening benefits, excisional surgery, like abdominoplasty, is the only way to correct the most severe cases of excess skin.
At your PSS consultation, we will educate you on a range of complementary procedures to amplify your liposuction results when appropriate.
How Much Does VASER Lipo Cost in the San Francisco Bay Area?
The cost of your VASER Lipo procedure will depend on the extent of your individual case and the number of areas treated. The cost will vary if you opt to receive additional procedures in conjunction with VASER Lipo. You can receive a more accurate quote during a consultation at Plastic Surgery Specialists.
References