Brow Lift
Conveniently located to serve the areas of Marin, San Francisco, Sonoma and Napa
Drooping around the brows and eyes is one of the first things we notice as we age. Sagging in these areas of the face often leaves us staring in the mirror wondering how it's possible to look so tired, even after a good night's sleep. We often recommend a brow lift either alone or combined with blepharoplasty for our patients truly looking to turn back the clock. These two procedures offer dramatic results with very limited downtime.
What is a Brow Lift?
A brow lift (also known as a forehead lift or browplasty) is a plastic surgery procedure that raises the eyebrows to a higher and more aesthetic position. It also improves lateral hoods, the droopy flaps of skin that often hang over the outside corner of the eyes. Horizontal forehead wrinkles and scowl lines between the eyebrows can also be softened with a brow lift. Many of our Marin County patients choose a brow lift because it is minimally invasive and results in a younger appearance for years to come.
People who live throughout Marin County, including Greenbrae, Larkspur, Corte Madera, Mill Valley, Santa Rosa, San Rafael, and Novato, enjoy the ability to have an outpatient forehead lift in our beautiful fully-accredited surgery center, which is equipped with state-of-the-art technology.
Best Candidates
Most patients opting for a brow lift are between 40 and 50 years old and have brow lines and eyelids that have begun to sag noticeably. They may also have wrinkles or creases along the forehead, causing them to look angry or sad even when they are not. Hereditary conditions can sometimes render people in their 20s and 30s good candidates for browplasty as well. If you are considering this procedure, it's important to have a thorough understanding of what it can and cannot accomplish. After a consultation with the team at Plastic Surgery Specialists, some may decide that a brow lift is best performed in conjunction with other procedures, such as a facelift or eyelid surgery.
Before & After Photos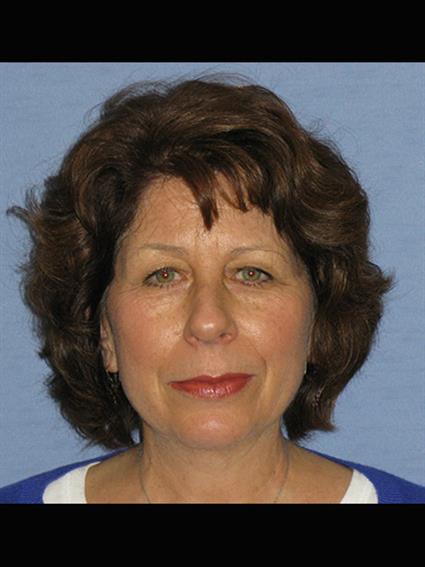 Before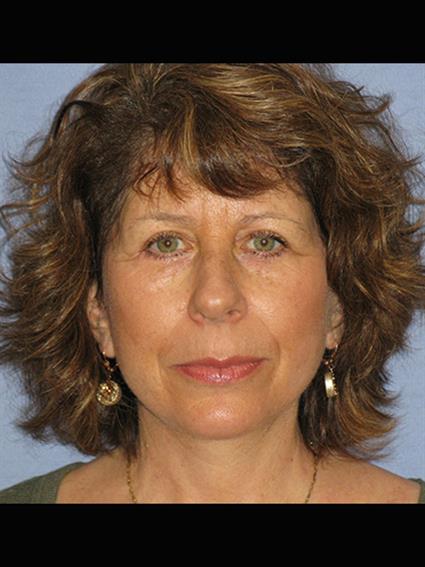 After
Patient wanted eyelid surgery because of sagging upper eyelids. The correction was a brow lift, and reason was not that the patient had excess eyelid skin but the brow is sagging, contributing to redundancy in your eyelid skin. The result here is a much less tired-looking eye area without an...
View More Before & After Photos
The Procedure
During a forehead lift, tiny incisions are made in the hairline around the forehead. From these incisions, the skin and underlying muscle tissue can be loosened and separated from the forehead bone beneath it. The brow can then be lifted to a higher position. During the brow lift, the muscles that cause frown lines can actually be severed to remove the frown lines and keep them from coming back.
Ready to Learn More?
5Steps to
Facial Rejuvenation
Keeping your face youthful and beautiful goes beyond visiting us for a treatment. You've already started the learning process. Now, take the next step by checking out our e-learning guide that breaks down the science of aging and the ways you can combat it.
Recovery
Browplasty may require either local or general anesthesia. Pain medication may be needed afterward along with cold compresses. Bruising and swelling usually abate quickly. Any external stitches can be removed in about a week. Internal sutures incurred during a browplasty will dissolve in about nine months, giving the muscles and connective tissue time to heal. Results should be apparent very soon after the procedure.
For more information on forehead lifts, please visit our 3D Education Center. Individuals considering a brow lift may also be interested in a facelift or eyelid surgery. Schedule a consultation with Plastic Surgery Specialists today. Contact us at (415) 925-2880.
How to Find Us
Plastic Surgery Specialists is known throughout the Bay Area for our excellence and expertise. Choose your area below to get accurate, easy-to-follow directions to our center.
Over

50,000

procedures performed
Over

75

years of combined experience
Our experienced team of board-certified plastic surgeons combines a unique aesthetic perspective, the ability to listen closely to your needs, and the skills to achieve those desires. This combination sets PSS apart as a world-class plastic surgery clinic, located in Marin County, CA.
Meet Dr. HvistendahlMeet Dr. DouglasMeet Dr. Poulos
Black Diamond