Renuvion Skin Tightening
Conveniently located to serve the areas of Marin, San Francisco, Sonoma and Napa
Renuvion is an exciting new procedure that improves both the firmness and surface of the skin.
This technology uses ionized gas to rapidly heat and tighten skin from beneath for more effective treatment and results. This proprietary balance of helium and radiofrequency (RF) energy is ideal for medical procedures where precision and control are key to an effective treatment.
At Plastic Surgery Specialists, we've searched for the most effective method to rebuild collagen and renew youthful skin texture. Contact us today for a consultation, and to learn how Renuvion can restore the supple, youthful skin that you deserve.
What Renuvion Does
Renuvion is state-of-the-art technology that delivers instant results– without the need for surgery.
This innovative procedure is made possible by a plasma derived from helium gas being transformed by radiofrequency (RF) energy. Renuvion can be used as a topical resurfacing technique for the face and other areas that have skin damage, or subcutaneously to tighten the skin.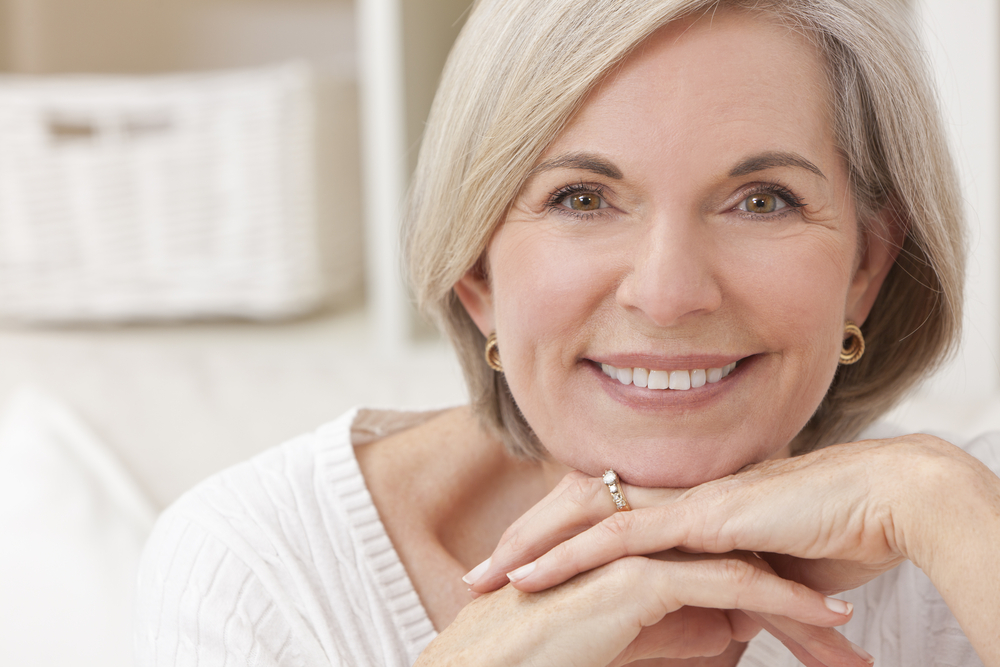 When applied topically, Renuvion allows for thorough resurfacing of the facial skin. This treats significant wrinkles, discoloration, scarring, and sun damage.
Renuvion can also be used subdermally in a minimally invasive procedure. Doctors use this novel technology to apply energy beneath the skin, causing a tightening effect that's gentle on tissue and stimulates the production of collagen. The contraction effect is noticeable immediately after the procedure and continues to improve over time. Subdermal application of Renuvion is useful for skin laxity of the abdomen, back, arms, legs, and neck. This can be done alone or in combination with liposuction for fat reduction.
Renuvion offers significant benefits during liposuction to tighten skin when fat is removed, preventing the appearance of loose skin. In a clinical study, 100% of patients showed satisfactory final outcomes after completing this powerful combination of procedures. None of the patients required revisions or secondary procedures, nor experienced adverse effects or complications.
Renuvion emerged in 2018, and since then it's been proven to have a distinct effect on tissue contraction. Plastic Surgery Specialists have embraced the technology and were the first practice in the North Bay to offer Renuvion treatment. Learn more about Plastic Surgery Specialists on their blog.
Before and After Photos
What Renuvion Can Do For You
What can Renuvion do for you? Renuvion is a non-surgical minimally invasive procedure that can assist with tissue contraction and collagen stimulation of the skin. Most Renuvion procedures require less than an hour and can be used in conjunction with liposuction. The device adds heat to the subdermal tissue below the skin, and the cold helium plasma simultaneously minimizes the effects of the heat, thereby reducing injury to the tissue. Renuvion can be used in conjunction with liposuction through the same tiny entry ports. The combination of Liposuction and Renuvion produces smoother results in treated areas, especially when tissue contraction is needed after fat is removed. Your surgeon will discuss the benefits of adding Renuvion for the best surgical results.
Renuvion Applications:
Facial lifting and tightening
Neck tightening and contouring
Breast tightening
Arm lifting and tightening
Abdominoplasty (tummy tuck/tightening)
Thigh lift and tightening
Candidates
Renuvion is the perfect solution for men and women with loose or sagging skin in the face or body. Skin dulls and loosens for many reasons. For example, weight loss, pregnancy, environmental damage, and aging can have devastating effects on the skin. However, the quality of your skin is often the most revealing sign of aging. Take advantage of this premier technology and take back your youthful glow and confidence.
Personal Consultation
Plastic Surgery Specialists have over 40 years of combined experience in performing cosmetic procedures. Our experienced team of surgeons combines a sophisticated aesthetic perspective, the ability to listen closely to your needs, and the skills to achieve those desires. This combination of talent is a hallmark of our world-class plastic surgery clinic, located in Marin County, CA.
To see if Renuvion is the right procedure for you, please contact our office to book a free consultation. We are conveniently located to serve the areas of Marin, San Francisco, and Napa. When you're ready to learn more about the procedure you want, request a consultation online to meet personally with Dr. Poulos, Dr. Douglas, or Dr. Hvistendahl. You can also call our office at (415) 925-2880 to schedule an appointment.
We would love to see you. But, if you're not in the area or are too busy to make it to the office, we can arrange a virtual consultation.
Over

50,000

procedures performed
Over

75

years of combined experience
Our experienced team of board-certified plastic surgeons combines a unique aesthetic perspective, the ability to listen closely to your needs, and the skills to achieve those desires. This combination sets PSS apart as a world-class plastic surgery clinic, located in Marin County, CA.
Meet Dr. HvistendahlMeet Dr. DouglasMeet Dr. Poulos
Black Diamond
Preparation
Plastic Surgery Specialists will provide you with comprehensive, personalized instructions on how to prepare for Renuvion treatments. Based on the examination and review from your consultation, they'll recommend what steps to take to make sure that you have the most comfortable experience, and achieve satisfying results.
Procedure
The Renuvion device uses radiofrequency energy to ionize the helium gas, causing a quick burst of heat that contracts the tissue, and then transforms into a reactive plasma. (3) The low-temperature plasma stimulates the deeper layers of the skin to jump-start collagen and elastin remodeling. Because of the instantaneous cooling, discomfort is kept to an absolute minimum. For topical treatments, the cold helium plasma is applied with a hand-held wand. The wand emits this RF and helium reaction in a narrow beam that allows the surgeon to direct the energy into specifically targeted areas.
For subdermal procedures, Renuvion's specially designed cannula is inserted into a small incision at the site of the targeted area. The surgeon can then draw this narrow cannula under the surface of the skin to target the areas with laxity. By strengthening the skin's support network, Renuvion leverages our body's healing ability to provide a natural form of skin tightening.
Recovery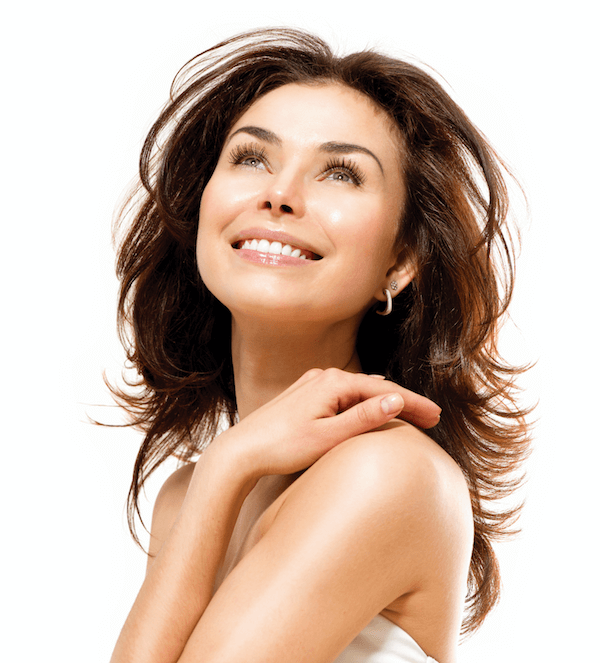 Unlike other cosmetic procedures, recovery from Renuvion is straightforward. Any discomfort will be minimal and is easily remedied with over-the-counter medication such as Tylenol.
When applied topically, the typical recovery after this treatment is a minimum of 2 weeks.
Subdermal procedures only require minute incisions that avoid scarring or other tissue damage.
After a combined liposuction and Renuvion procedure, you may experience minor redness and swelling for up to 2 months following your procedure. However, you'll also notice immediate results that will continue to improve.
Results
Renuvion rapidly heats subcutaneous collagen, generating strong, immediate contraction within fractions of a second. After the treatment, patients will notice very visible improvement in just 24 hours. Patients can also look forward to results that can continue to improve over a year, as infiltration of the site with new collagen occurs.
Complementary Procedures
While you're improving the firmness of your skin, why not improve the texture as well?
Besides visibly softening the skin, Autologous Conditioned Plasma improves healing and amplifies the results from a variety of cosmetic and medical procedures. Autologous Conditioned Plasma is derived from a unit of your own blood, making it a natural and effective solution. This therapeutic treatment is minimally invasive to prepare and administer, and enables a comfortable procedure and overall easier recovery.
The plasma in your blood contains a high quantity of proteins, including keratinocyte and fibroblast growth factors, which communicate the need for the cell growth necessary for tissue regeneration and healing.
These growth factors can promote major healing and improved performance of our muscles, tendons, and other tissue, as well as achieve cosmetic improvements. Plastic Surgeon Specialists will be able to recommend the perfect combination of treatments for you during your personal consultation.
Cost
Each patient has unique needs. Depending on the course and extent of treatment, the cost of a Renuvion procedure will vary.
Plastic Surgery Specialists understand the importance of investing in yourself and can recommend a variety of ways to finance your procedures.
FAQ
Is Renuvion Safe?
Renuvion is non-surgical and minimally invasive.
This procedure has been shown to be safe and effective for numerous applications, both medical and cosmetic. Renuvion offers precise delivery of beneficial energy coupled with minimal damage to adjacent tissue. 
How long does Renuvion last?

Because Renuvion stimulates your own natural production of collagen, you'll have 6-9 months of continual improvement, and the results are relatively permanent. With a healthy lifestyle and good skincare routine, treatments of the face and neck typically last at least 5 years.
Is Renuvion painful?
The doctors and staff at Plastic Surgery Specialists put their patients' comfort and satisfaction first. One of the foremost benefits of Renuvion technology is its rapid and targeted application. Over-the-counter medications are sufficient to ease pain after the procedure.
References
Doolabh V. A Single-site Postmarket Retrospective Chart Review of Subdermal Coagulation Procedures with Renuvion. Plast Reconstr Surg Glob Open. 2019;7(11):e2502. Published 2019 Nov 20. doi:10.1097/GOX.0000000000002502
Duncan DI. Helium Plasma-Driven Radiofrequency in Body Contouring. The Art of Body Contouring. Published online March 8, 2019. doi:10.5772/intechopen.84207
Gentile R. D. (2020). Renuvion RF-Helium Plasma for Subdermal Skin Tightening, Facial Contouring and Skin Rejuvenation of the Face and Neck. Facial Plastic Surgery & Aesthetic Medicine, 22(4), 304–306. https://doi.org/10.1089/fpsam.2020.007