Bethany Tully, Weight Loss and Wellness Program Director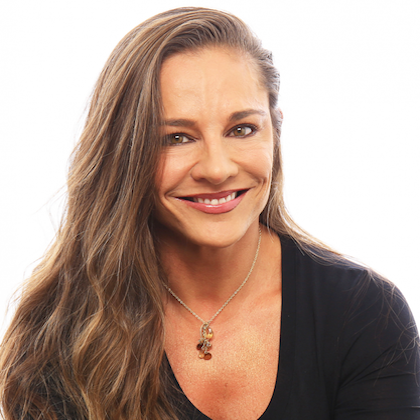 Bethany is the director for the PSS Weight Loss and Wellness Program, including Obalon balloon support. She's used her personal fitness and health journey to become a true expert, coaching others through their weight loss and lifestyle changes. Bethany has personally helped hundreds of people with their fitness goals and dietary needs, creating a complete program for transformation by understanding energy input and output, combined with the behaviors that get in our way, she gets results where others fail.
When Bethany isn't coaching her PSS crew, she's coaching her other crew — her kids and husband
Heather Spindell, R.N. Aesthetic Specialist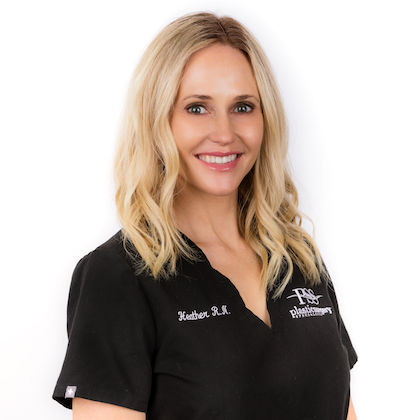 Heather is a Marin County native and feels lucky to have grown up here amidst the area's astounding natural beauty. Heather's love of helping people drove her to pursue a nursing degree at the College of Marin. She worked as a labor and delivery nurse for 18 years and still does so when she's not working with PSS patients. Heather loves the aesthetic field and is constantly seeking to learn more. She trained with the world-renowned filler expert Julie Horne in Norway to advance her skills in techniques that provide beautiful, subtle results for the lip.
Outside of the office, Heather is just like many busy Marin moms helping her three kids with school, activities, and life. She enjoys yoga, running, hiking, and traveling.
Emily Uzelac, R.N., Aesthetic Specialist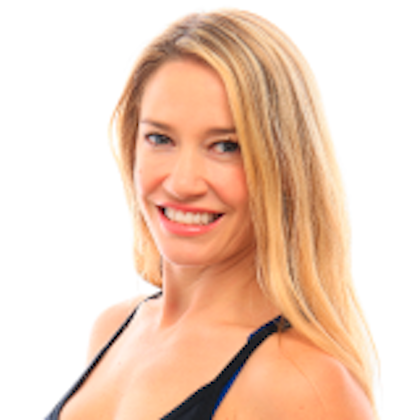 As a surgery nurse, Emily's job is to make PSS patients feel well cared for, and most of all, safe. She's always looking for a hand to hold. After finishing nursing school Emily spent a few years in the acute care medsurgery ward at UCSF. Her transition to working with patients who are not so sick has lightened her heart, but she provides our aesthetic patients with the same level of support. Emily and Laura work together as surgery nurses and as specialists in aesthetic laser treatments including Venus treatments and Halo hybrid fractional laser treatments. Emily also works with our Botox and filler patients.
Emily counts herself lucky to live on beautiful Mt. Tam with husband Brad and new son Logan. She enjoys hitting the trails when she's not in the clinic.
Laura Orantes, Spanish Patient Coordinator and Aesthetic Specialist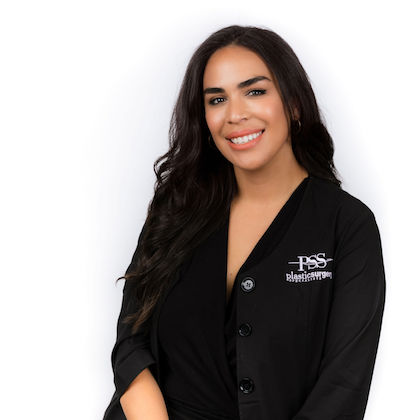 Laura was born right next door at Marin General so her Marin roots are strong. She's been a member of the PSS team since 2015. Laura is proud of her Salvadorian origin, is fluent in Spanish and loves connecting with our Spanish-speaking patients. She takes pride in getting things done in the most organized manner, bringing her skills as a personal executive assistant to our busy medical environment. Laura truly loves seeing the full journey of our patients from their first connection with PSS to their surgery day to their follow up visits and finally when they see their final result.
When she's not helping our patients through their surgical journey, Laura enjoys hiking, beach and road trip adventures with her beloved furbaby. Cuenta Conmigo Para Ser Su Voz en PSS.
Lidia DelCarlo, Surgical Tech and Spanish Speaking Patient Coordinator
Lidia is originally from Peru. She is our surgical tech and one of our Spanish patient coordinators. We call her Chica. She is extremely proud of our large Hispanic patient base, and loves ensuring we are all speaking the same language. When she's not assisting the surgeons, Lidia is the coordinator for our Clinca Latina. Por que ud. Merece lo major.
Lyvia Toledo-Garcia, Practice Administrator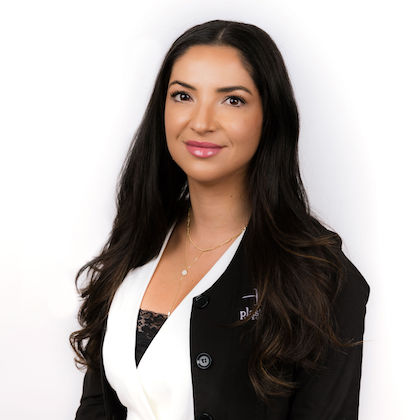 Lyvia is originally from Brazil, where plastic surgery is second nature. She has been with PSS for nearly ten years and loves to learn. In fact, she earned an associate degree in administration, a medical assistant degree, and a CoolSculpting master certification. Before taking over as PSS Practice Administrator, she worked as a clinical assistant, and even now truly enjoys being a hand-holder and assisting both our surgical and aesthetic medicine patients through their journey to a better self. Lyvia oversee the daily operations of the office and ensures the entire PSS team provides the best patient experience possible.
In her spare time, Lyvia enjoys traveling, mountain biking, power yoga, and spending quality time with her two step daughters and niece and nephew.
Rebecca McClellan, Marketing Director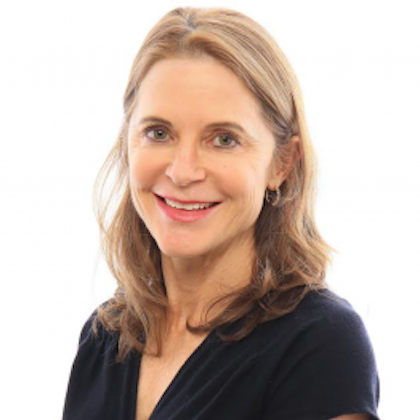 I'm the behind-the-scenes gal who likes to bring you great information, events and experiences (even if they are digital!) I love educating our diverse patients about the many, many treatments and procedures we offer, and making sure patients know when we have a great offer for you, or even better, a fun event. My goal is to make engaging, fun experiences for you, and get you informed about the latest and greatest offers to make you look and feel fabulous. When not on the computer, I'm on my bike or the trails, for another kind of beautiful treat!
Renee Reisdorff, Patient Coordinator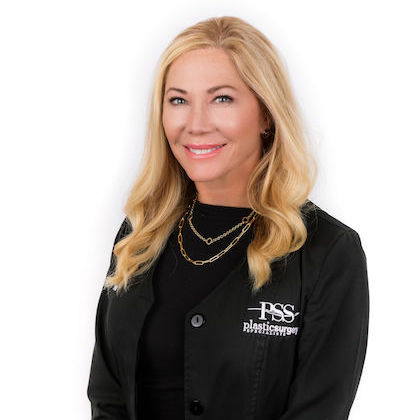 Renee follows our patients from initial contact, to in-office consultation with the surgeons, to scheduling and making arrangements for surgery. She helps PSS patients take the little worries out of a big decision. Our patients say that Renee helps them know before they arrive at PSS that they've come to the right place.
Kelly Toledo, Medical Assistant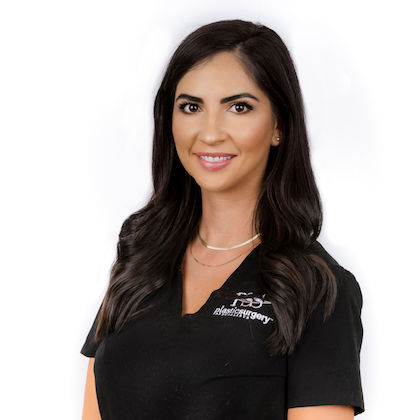 Kelly has been in the medical field since 2005 and with PSS since 2016. She's had an interest in beauty and aesthetics for as long as she can remember. She earned a medical assistant degree in 2004 and worked as an MA for 13 years. She then went on to work for Eva Claiborne Institute to focus on her interest in aesthetics. Kelly loves the magic of making people look and feel better, and feels incredibly lucky to do that every day. Kelly specializes in microchanneling, HydraFacial, Emsculpt, Coolsculpting, V-shape, chemical peels, and skin care. She's also speaks both Spanish and Portugese.
When Kelly isn't helping PSS patients, she enjoys spending time hiking, cycling, skiing and snowboarding with her husband and two young children.
Julia McNamara, Medical Assistant, NeoGraft Patient Coordinator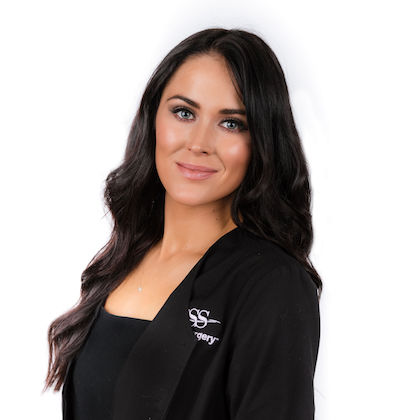 Julia is a Marin County native. She's been a member of the PSS family since 2018 but has worked in the medical field since 2012. Julia is a Certified Dermatology Technician. She spent several years working in Dermatology where she learned a lot about skincare. In addition to her knowledge in dermatology, she has earned her CoolSculpting Master Certification and treats our Emsculpt patients. Neograft Hair Restoration is another procedure that she has added to her knowledge base, and she is the patient coordinator for that procedure.
Outside of the office, Julia loves to spend time in nature either fishing, hiking, or camping.
Elise Rice, Certified Aesthetician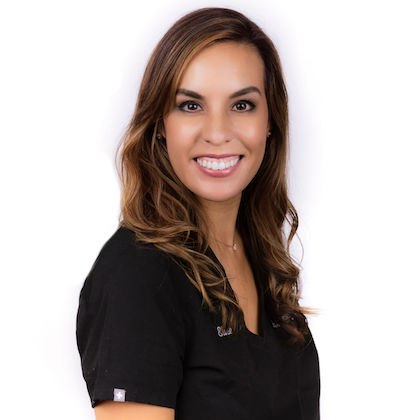 Elise has been a licensed esthetician for over 10 years and loves working with skincare and helping people bring out the best in their skin. She specializes in making PSS patients feel confident about their skin. Elise considers herself lucky to work in an industry that allows her to work with such amazing people. She strives every day to help our patients bring out the best in their skin and achieve radiant results.
Heather Bei, Spa PSS Director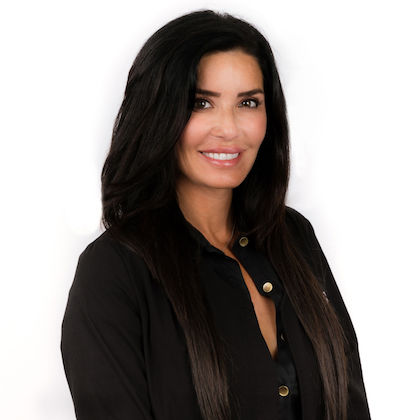 Heather is the director of our on-site medical spa. She graduated from UC DAVIS with a degree in Genetics. Shortly after, she began her medical device career at Medtronic primarily focused at UCSF in the operating room. After nearly 10 years in the OR, she moved into medical aesthetics selling and supporting lasers in over 40 medical spas and clinics throughout the Bay Area.
Jessica De Silva, OR Assistant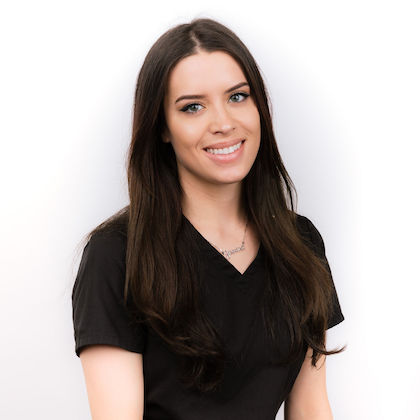 Jessica has a true passion for aesthetics and for taking care of people. She puts that passion to use in the PSS operating room every day. In fact, she keeps our OR squeaky clean and makes sure that all infection control protocols are followed to the letter including instrument sterilization. Jessica has an associate's degree in medical assisting and office technician and is currently applying to nursing school.
Outside of the OR, Jessica is an avid swimmer, hiker, and enjoys going to museums.
Julie Therien, PA-C
Julie Therien, PA-C, is a nationally board-certified Physician Assistant and is licensed to practice by the Medical Board of California. She earned her Bachelor of Science in Psychobiology at UCLA, along with a Spanish minor. Julie went on to receive a Master of Science degree in Physician Assistant Studies at Touro University Nevada. During her clinical training, Julie focused on surgical clerkships, including general surgery, orthopedics, and urology.
At the conclusion of her training, she was selected to join Pi Alpha, the national Physician Assistant Honor Society, and was awarded a Staff Recognition Award for her outstanding performance. In addition to English, Julie speaks Spanish.
Julie recently joined the team at Plastic Surgery Specialists, where she works with the surgeons by first assisting in the operating room and providing the highest quality of preoperative and postoperative care. She strives to make every patient's experience at PSS as smooth as possible, and loves to see patients feeling like the best version of themselves.
Julie is a fellow of the American Academy of Physician Assistants, the Association of Plastic Surgery Physician Assistants, and a member of the California Academy of PAs .
In her spare time, Julie enjoys hiking, cooking, and spending time outdoors.
Susan Wong, M.D. Director of OR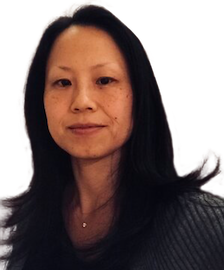 After growing up in Southern California, Dr. Wong completed undergraduate studies in biology at Yale University and her medical degree at Albert Einstein College of Medicine in New York. Upon moving to Northern California for anesthesia residency at UCSF, she discovered her love of the Bay Area and knew she would eventually reside after serving with the US Navy in Japan and San Diego.
Through over 20 years of experience, she has worked with a wide range of patients in a variety of large and small hospitals, surgery centers, and even on an aircraft carrier in the middle of the Pacific. She is dedicated to delivering safe, comfortable, individualized anesthesia care to every patient. She joined PSS in 2020 and became director of anesthesia and operating room services in 2021. She feels honored to be part of the friendly, professional team at PSS providing consistent, high-quality care to surgical patients.
Outside of work, she enjoys practicing and teaching yoga, cooking, gardening and travel.
Melissa Seehusen, Nurse Injector
We welcome our newest team member Melissa, an experienced nurse injector with many dedicated patients. Like many of our other nurses, she started her work in labor and delivery, and surgery. She transitioned into an aesthetic-focused career as she discovered her talent and passion for the industry. In her own words: "What I love the most about the aesthetics business is that there are so many different options available to help people of all ages look and feel their best." She is constantly looking for Continuing Education opportunities to stay at the forefront of this ever-expanding area of medicine. Originally from Southern California, she now lives in the area and loves hiking and running. With three daughters, they love spending time at our beautiful beaches. We are excited to have Melissa join the amazing team at PSS!