Tracie Barber, Surgery Center Technician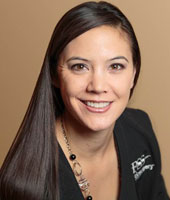 My original medical background was as an emergency medical technician, but later I gravitated to the customer service field; this is why I signed on at PSS. I still think of myself as a first responder — I'm the first person who will respond to you when you wake up from surgery. For me the most important thing is to be sure PSS stays on top of its game in serving the people who have entrusted us with their care. Bet you can't catch us without a smile.
Carol Bruce, R.N.
I have been "Nurse Friday" in the plastic surgery OR for a long time, and it's still fun every day. I know all of our team members are experienced and focused on the best possible outcomes for our patients. Every day is a good day, but nothing beats a patient "Thank You" when they feel well cared for, and secure.
Lidia DelCarlo, Surgical Tech and Spanish Speaking Patient Coordinator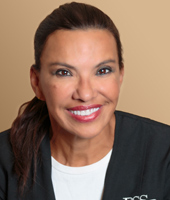 They call me "Chica," and I am from Peru. When I am not assisting the surgeons, I am the coordinator for our "Clincia Latina." We are proud of our large Hispanic patient base, and I love ensuring we are all speaking the same language. See you in surgery.
Michelle James, M.D., Head Anesthesiologist
It's my job, and that of my anesthesia partners to be sure that your surgical experience is as safe and pain-free as possible. At PSS the surgeons are incredibly skilled and experienced, as is the entire OR staff. We know that patients are unique in their needs and concerns, and we work as a team to achieve the best possible outcomes. You just need to take a nap, have sweet dreams and leave the rest to us. And wake up to a transformation.
Rebecca McClellan, Marketing Director
I'm the behind-the-scenes gal who likes to bring you great information, events and experiences (even if they are digital!) I love educating our diverse patients about the many, many treatments and procedures we offer, and making sure patients know when we have a great offer for you, or even better, a fun event. My goal is to make engaging, fun experiences for you, and get you informed about the latest and greatest offers to make you look and feel fabulous. When not on the computer, I'm on my bike or the trails, for another kind of beautiful treat!
Laura Orantes, Office Administration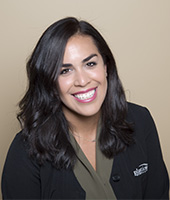 Hi, my name is Laura and I am proud to be the "rookie" on the PSS team. I take pride in getting things done in the most organized manner, bringing skills as a personal assistant to a very busy executive to play in a super busy medical environment. What drew me to PSS was the dedication of everyone to enhancing the experience of every person who comes to us knowing that many little efforts by each team member make a big difference in the end. Being bilingual in English/Spanish allows me to give a personal touch to the large and growing Latina population of PSS. I take pride in trying to make the day of every patient and every one of my coworkers a little easier and a lot more fun.
Lisa Rago, R.N., Operating Room Director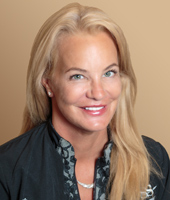 It is my job to oversee your surgical experience, from the time your procedure is scheduled, through your pre-op preparation, to your discharge. I've been a plastic surgery nurse specialist for more years than I will admit to, and I still love helping calm the little fears that come before any surgery. After surgery I will be your resource for any questions or concerns about recovery. I love stepping down the hall to see a patient a week later, and seeing the amazing transformations, both physically and emotionally.
Lyvia Toledo-Garcia, Director of Medical Aesthetics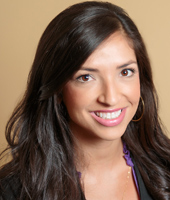 Hi, I'm Lyvia, clinical assistant here at PSS. I am originally from Brazil, where many women love the idea of plastic surgery. I feel so lucky to work in the field. (that would be me assisting in Portuguese.) I am a great hand holder, and part of my job is to help our patients transition from surgery to recovery, then help maintain and enhance their transformation with options like CoolSculpting, Venus, or medical-grade skin care. Can't wait to discuss the perfect treatment for you.
Renee Reisdorff, Patient Coordinator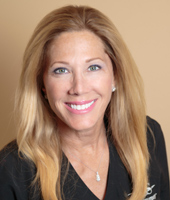 If you are reading this site you may well have "met me" over the phone. My job is to follow our patients from initial contact, to in-office consultation with the surgeons, to scheduling and making arrangements for surgery. We say, "Let us take the little worries out of a big decision." I know before our patients arrive at PSS that they have come to the right place. Our job is to be sure their experience here delivers on that promise every time.
Emily Uzelac, R.N.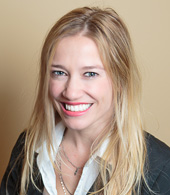 As a surgery nurse, my job is to make our patients feel well cared for, and most of all, safe. I'm always looking for a hand to hold. After finishing nursing school I spent a few years in the acute care med­surgery ward at UCSF. I must say that the transition to patients who are not so sick has been fun, but their need for support is the same. Laura and I work together as surgery nurses, and specialists in aesthetic laser treatments, Venus treatments and more. We are introducing our exciting new Halo hybrid fractional laser treatments. And I'm here for your Botox and filler needs.I am lucky to live on our beautiful Mt. Tam with husband Brad and new son Logan. See you on the trails when not in the clinic.