Surgical Extras
Conveniently located to serve the areas of Marin, San Francisco, Sonoma and Napa
Get Gold Star Results with Surgical Extras at PSS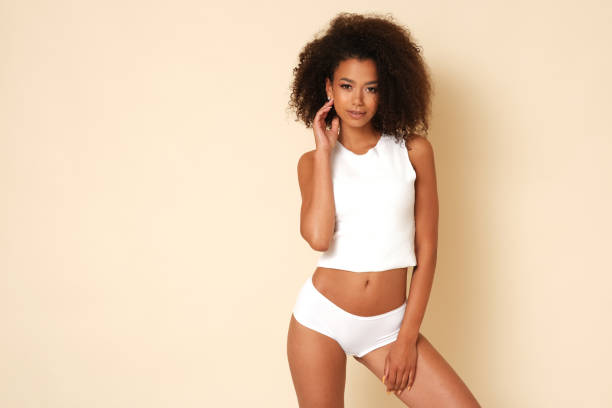 Plastic Surgery Specialists' surgical extras are a premium suite of pre and post-op treatments to expedite your recovery and maximize your results. Better yet, PSS provides extra value without the extra cost because our surgical extras are included in the price of your procedure. Plastic Surgery Specialists serves the San Francisco Bay Area with the very best aesthetic treatments and we want to help you make the most of your plastic surgery experience.
We invite you to explore the PSS blog, where you can learn more about how our experienced doctors and extraordinary medical professionals go above and beyond for our Bay Area community.
We Go the Extra Mile for Our Valued Patients
Plastic Surgery Specialists' 360-degree approach ensures you will achieve the very best results possible with the least amount of discomfort and downtime. We do this in several ways—through strategic pre-operative planning and targeted post-operative wellness treatments.
What Are Plastic Surgery Specialists' Surgical Extras?
Two complimentary post-operative wellness treatments
Complimentary HydraFacial for all facial procedures to prep the skin
Two complimentary laser scar treatments to minimize surgical scars
No additional fees if the surgery takes longer than expected
Unlimited post-op visits and complimentary post-op garments
Enhanced fat transfers with PRP (platelet-rich plasma) to ensure quality and hasten your recovery
Contact us at Plastic Surgery Specialists to experience holistic aesthetic enhancement. Call (415) 925-2880 to speak immediately with one of our helpful PSS representatives. 
Post-Operative Wellness Treatments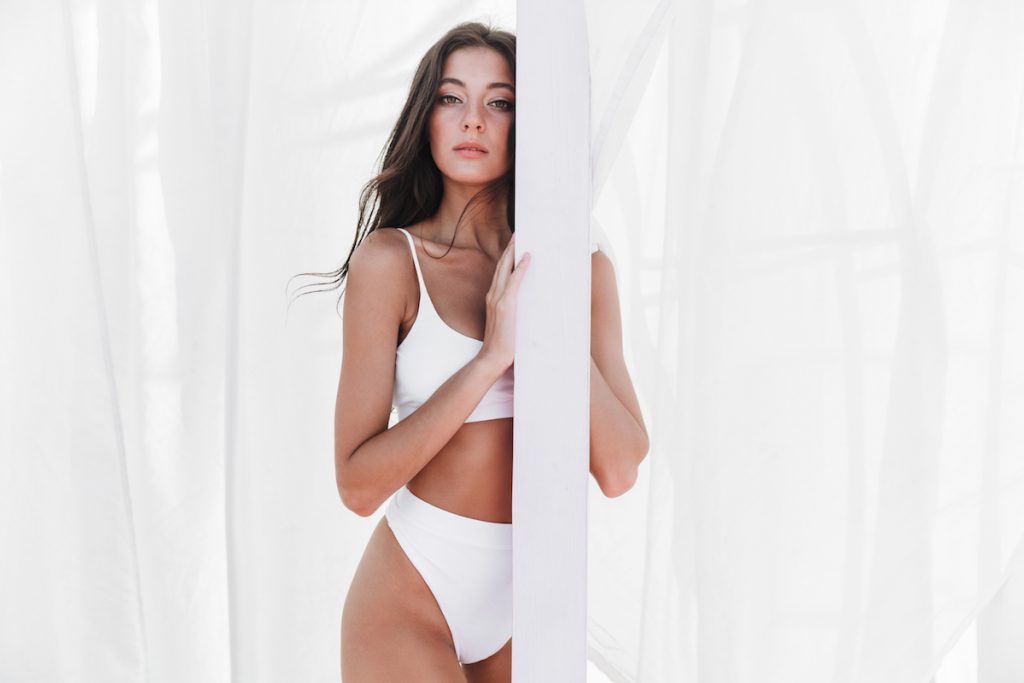 Eva Claiborne administers our post-operative wellness treatments. Eva is a licensed perioperative aesthetic specialist and is certified in manual lymphatic drainage (MLD). She mastered computer ultrasonic treatment in her hometown of Budapest. She is a renowned aesthetician who has appeared as a guest speaker at international skincare conferences around the world. Eva educates med spa professionals in advanced European techniques to ensure their consistency and quality. She also has a degree in Reiki healing.
This is a very gentle treatment that stimulates and reconnects the lymphatic system. The technique has been used very effectively in European medical spas for years. Your first wellness treatment occurs after your exciting post-surgery reveal day. The treatment smoothly stimulates the lymphatic system to aid healing so you can start enjoying your results sooner.
PSS offers post-operative wellness treatments because we believe in caring for our patients, not simply performing procedures.
Benefits of Post-Operative Wellness
Faster Healing
Removal of Waste and Toxins
Strengthening the Immune System
Enhanced Cellular Immunity
Pain Relief
Minimizing Swelling and Bruising
HydraFacial
Our facial procedures include a complimentary HydraFacial before your surgery to ensure the skin is in optimal condition. This treatment enhances the skin by cleansing, exfoliating and extracting while hydrating simultaneously.
Laser Scar Treatments
Through many years of experience, we've found laser treatments extremely effective for minimizing post-surgical scars.[1] This extra step is one more example of going the extra mile to make sure our patients are thrilled with their results.
No Additional Costs if Your Surgery Runs Long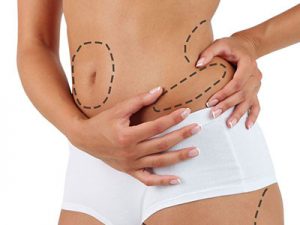 Occasionally surgery runs longer than anticipated, but our patients are never charged for the additional time that the surgeon, the anesthesiologist or the nurses must take to ensure that your procedure is successfully completed.
Surgical Garments and Follow-Up Visits Are Included
After a surgical procedure, support garments are often needed to ensure the best results. We never charge for these. Unlimited follow-up visits are included because patient safety and satisfaction are our top priorities.
PRP Enhanced Fat Transfer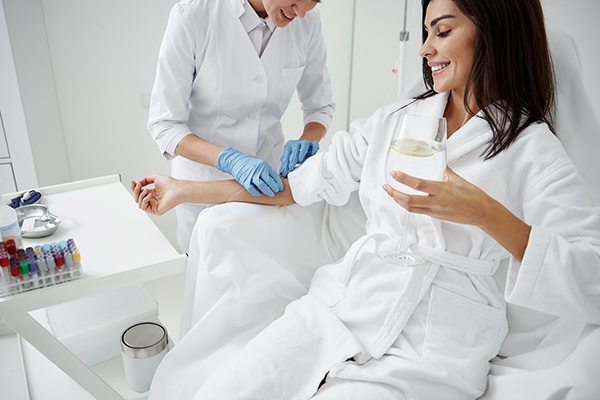 Plastic Surgery Specialists' fat grafting surgeries are enhanced by the healing power of the platelet-rich plasma (PRP) circulating in your own bloodstream. A surgical procedure like a Brazilian Butt Lift, for instance, will require harvesting the patient's fat and then purifying it through a centrifuge so that we select only the most viable fat cells. Our experienced surgeons then inject the fat into the areas where a natural boost looks best, like the breasts and the buttocks. The fat graft is soon followed by a specialized serum injection that is derived from the patient's own PRP.
At PSS, we've invested in the best techniques to properly treat the harvested fat so that our patients get the biggest benefit from the fat transfer. These techniques include the administration of a regenerative PRP serum based on the patient's blood. Autologous fat grafting will restore volume in the face and further augment the outcomes of our traditional facelift. Platelet-rich plasma is rife with growth factors that help the healing process and rev up recovery time.[2]
Surgical Success Beyond the Operating Room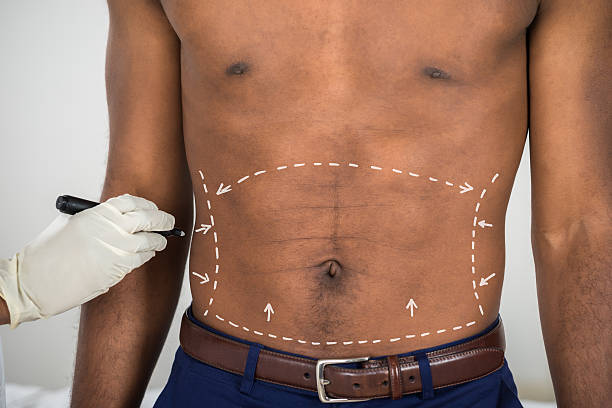 At PSS, our doctors believe that there's more to a successful surgery than what happens on the operating table. Our holistic approach to aesthetic enhancement considers the entire patient experience, from your initial consultation to your final follow-up appointment. Post-op wellness treatments are included in the cost of surgery. Plastic Surgery Specialists' pledge is to provide our patients with the best possible value.
Your Personal Consultation with Plastic Surgery Specialists
We're Plastic Surgery Specialists in Marin County, California. PSS is known throughout the San Francisco Bay Area and beyond for our surgical experience and our quality care. We are a partnership of the refined talents of Dr. Stanley G. Poulos, Dr. Yngvar A. Hvistendahl, Dr. Trent D. Douglas and their compassionate staff. Together, our doctors boast several dozen years of elite training and hard-earned wisdom. Our safe and sterile high-tech surgical center is located on-site to better serve you.
The Plastic Surgery Specialists' Difference
At PSS, our team has the skills and experience to handle any size situation. We are able to do larger body contouring operations or combined procedure cases in a much faster and safer way because our average team often includes:
Two Board-Certified Plastic Surgeons
A Certified Physician Assistant with Specialty Training
A Board-Certified Anesthesiologist
A Plastic Surgery Tech with 15 Years of Experience
Specially Trained Recovery and Circulating Nurses
Count them. That is 6 of the best-trained specialists all working together to make you safe and cared for and it is all included in our global fee.
We believe in offering post-operative wellness treatments with all of our procedures because we are dedicated to your health and safety, and we're committed to the integrity of your results. The costs of your post-op treatments are included with your surgery. So, once you are prepared to cross the threshold and begin your aesthetic upgrade, you can trust that we'll be a reliable guide on your journey of transformation.
Consider a consultation with us to experience the best value for the highest quality care. Contact us to set an appointment. Call (415) 925-2880 to begin a life-changing conversation today. 
Virtual Consulatations
Because we know that your time is valuable, we also offer virtual consultations via video-conferencing software. We're happy to accommodate our patients' busy schedules using our cutting-edge TouchMD software to deliver high-quality, HIPAA-compliant telemedicine.
Recovery
There is an initial recovery period where one may be bruised, swollen, sore and may be unable to work for a few days to a few weeks. Your recovery time will largely depend on the type of plastic surgery that you have. A complete recovery can take as little as a week or as long as several months. Different regions of the body may take longer to heal and individual factors, such as the patient's age and health history, may also play a role.[3] Your surgeon and the operative team will discuss your recovery with you in detail so there are no surprises.
Average Recovery Time for Common Plastic Surgery Procedures
Facial Rejuvenation

Eyelid Lift – two weeks
Brow Lift – several months for a complete recovery
Rhinoplasty – several months for a complete recovery
Facelift – several months

Breast Enhancement

Breast Augmentation – four to six weeks
Breast Reduction – around six weeks
Breast Lift – around six weeks

Body Contouring

Abdominoplasty – a couple of months to fully recover
Liposuction – one week
How Much Do Our Surgical Extras Cost?
Plastic Surgery Specialists' surgical extras are included in the costs of all our procedures. These treatments would cost many hundreds of dollars if purchased on their own at a competitor's practice. But, at PSS, we want you to have the best experience possible without concerns about cost filling your recovery with worry. And, to show our appreciation, we gift our patients a Botox treatment for themselves and a friend—who doesn't love a $450 value?
FAQ
How can I heal faster after plastic surgery?
To maximize the results of your plastic surgery and minimize the downtime, you must carefully follow your doctor's personalized aftercare instructions. These instructions will be tailored to your individual needs based on the type of procedure you have chosen and your own health history. It is also advisable that you take advantage of any and all post-operative wellness treatments that may be available to you. You should remember to take short walks a couple of times a day while you recover (unless otherwise directed). A refreshing stroll gets the body moving in more ways than one—walking prevents constipation. Also, eat well. A healthy diet will support the healing process. If you're a smoker, you should take a break from smoking before and after your procedure. 
Can I drink coffee after plastic surgery? 
Plastic surgery patients are advised to refrain from drinking coffee or any other caffeinated beverage while they recover from their procedure. Caffeine may elevate your blood pressure and can increase the risk of bleeding.
References
Bartlett, E. L., Zavlin, D., Friedman, J. D., Abdollahi, A., & Rappaport, N. H. (2017). Enhanced Recovery After Surgery: The Plastic Surgery Paradigm Shift. Aesthetic Surgery Journal, 38(6), 676–685. https://doi.org/10.1093/asj/sjx217
‌Ljungqvist, O., Scott, M., & Fearon, K. C. (2017). Enhanced Recovery After Surgery. JAMA Surgery, 152(3), 292. https://doi.org/10.1001/jamasurg.2016.4952
‌Willemsen, J. C. N., van der Lei, B., Vermeulen, K. M., & Stevens, H. P. J. D. (2014). The Effects of Platelet-Rich Plasma on Recovery Time and Aesthetic Outcome in Facial Rejuvenation: Preliminary Retrospective Observations. Aesthetic Plastic Surgery, 38(5), 1057–1063. https://doi.org/10.1007/s00266-014-0361-z