Thigh Liposuction
Conveniently located to serve the areas of Marin, San Francisco, Sonoma and Napa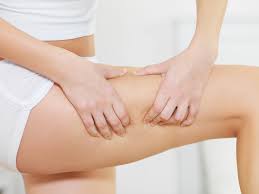 Have you tried to slim your thighs through hundreds of leg lifts, without any results? Weight loss can help, but truly targeted fat loss needs targeted solutions.
Different body types have different problem areas. Often those areas don't respond to overall weight changes and it is difficult to make significant progress on these trouble spots. Many times, weight loss can make your face appear too thin while not changing the appearance of the saddlebag area. At Plastic Surgery Specialists, our doctors are experts in body contouring. With a customized treatment plan, liposuction can help you get results that will make you confident in yoga pants, your favorite jeans, or a bikini. Prices for liposuction depend on the amount of reduction and overall complexity of the treatment areas. We have great financing options available.
The only way to precisely target fat areas is with liposuction. This procedure can beautifully slim down your legs and tighten the thigh area, so pants fit better, shorts feel better, and a swimsuit is actually fun to wear! We offer a range of liposuction tools and techniques to improve the contour of your thighs and give you the confidence to look and feel your best.
Sexy, sculpted thighs are easier than ever to obtain with liposuction, and we can help you get there.
About Thigh Liposuction
Liposuction was introduced decades ago to help men and women get rid of stubborn fat. This technology has since been advanced and can now treat areas all over the body such as the arms, back, abdomen, face, thighs, and buttocks. Liposuction can also be used to reduce fat in the male chest (Gynecomastia), helping to contour the area and create a more masculine physique.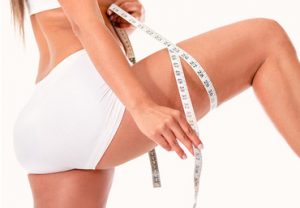 Thigh liposuction has been growing in popularity. This safe body sculpting technique is a great way to get rid of stubborn fat. Liposuction is an ideal solution for men and women who are active and within a reasonable weight range.
Lipo techniques are used to reduce subcutaneous fat. This fat is very stubborn and difficult to get rid of with dieting and exercise. Working out can only do so much. Each person has a set number of fat cells in their body by the time they hit adulthood. These cells will not change in number but will fluctuate in size based on your lifestyle. Thigh liposuction will permanently remove fat cells in your legs to achieve the slender thighs you've always wanted.
It's important to take note that liposuction is not a weight loss procedure. Rather, lipoplasty will help contour your legs, removing the fat just below your skin that is so difficult to reduce. Whether you are trying to slim down your inner thighs or debulk stubborn outer thigh fat, we treat areas that are bothersome and recreate a smooth contoured look.
Types of Liposuction
The surgeons at our office are trained in ultrasound and laser liposuction techniques. Through extensive research, we have found that these liposuction methods provide our patients with the best surgery and outcome. With less invasive surgery, your recovery will be shorter and more comfortable, allowing you to enjoy and show off your results sooner!
Tumescent Liposuction
This technique has drastically improved liposuction surgeries.
Tumescent fluid is a saline solution that contains epinephrine. Tumescent fluid is administered with local anesthesia. Implementing tumescent fluid will benefit your surgery in several ways. The epinephrine in the solution will work to constrict blood vessels, limiting the amount of blood lost in surgery and shortening your recovery. The saline in the solution will help swell the treatment area, for easier removal of the fat, allowing our surgeons to work with more precision and sculpt your body beautifully.
Lastly, local anesthesia will help cut down costs and help ease your initial recovery. You won't experience the side effects of general anesthesia and will be able to up and around quickly.
VASER Hi-Def
VASER stands for Vibration Amplification of Sound Energy at Resonance and this revolutionary technique uses ultrasound to transform our patient's bodies. Before fat cells are suctioned from the body with a cannula, they will be emulsified with sound waves. This emulsification process will help us sculpt the body and remove large amounts of fat swiftly.
In this surgery, the sound waves will cause the air bubbles present in the tumescent fluid to fluctuate. This rapid change in size will help to gently detach fat cells from surrounding tissues. The result is a less aggressive form of surgery that will cause minimal trauma to the tissues in the treatment area.
SmartLipo
This form of liposuction implements laser technology to allow our surgeons a high level of precision. Laser liposuction is a new treatment to be offered at PSS and is helping our patients achieve attractive, toned thighs.
The heat of the laser not only melts stubborn cells, but it will also improve the quality of your skin.
Similar to VASER, SmartLipo will emulsify fat cells which are then quickly removed from the body. In a procedure, a small laser fiber is inserted through a tiny incision. The laser fiber is used to target fatty deposits. The laser will contract your skin and boost collagen levels. Collagen is the scaffold that keeps your skin thick and healthy. Improvements in skin quality will help your outcome be smooth and contoured, perfect for sculpting the thighs!
Both VASER and SmartLipo will produce localized skin tightening but cannot be used to treat skin irregularities like cellulite. Our surgeons will help you determine which lipo technique will help you achieve your best outcome!
Benefits
The primary advantage of thigh liposuction is the impressive end result.
Liposuction is not as invasive as many other surgeries because it stays just below the surface of your skin. There is a fair amount of swelling from the procedure, and the body needs time to reabsorb the liquid used to help remove fat cells. Bruising will occur because some blood vessels are affected. You will be able to enjoy a quick recovery and enjoy your results shortly after treatment!
Candidates
Thigh lipo surgery is a great option for healthy men and women who are tired of not seeing improvement in their legs no matter the workout or diet they are trying. Liposuction will help you achieve an inner thigh gap or slim down saddlebags.
In fact, inner thigh liposuction is growing in popularity as women seek to obtain the highly sought-after thigh gap. Liposuction of the inner thigh area is simple, and will impact your whole appearance.
Liposuction will help contour your legs and can restore a balanced overall look for your body. The results are impressive and permanent by maintaining a healthy diet and exercise program. Please examine the thigh liposuction before and after photos to see the impressive results our surgeons can accomplish.
Personal Consultation
You will have the opportunity to meet one-on-one with our highly accomplished, skilled surgeons for a private consultation. In this consultation, you will be encouraged to voice concerns and ask a lot of questions. Some of our patients find it helpful to write down their questions and bring them to their meeting.
Your health will be discussed so that any adjustments can be made. We want you to have a healthy, safe treatment and will take steps to ensure your best treatment is achieved. If thigh liposuction is pursued, we will hand-tailor a treatment plan that takes your body, health, and lifestyle into consideration.
Preparation
We want you to have your best treatment and will set you up for healthy, positive surgery and recovery.
You will need to fill prescriptions and arrange for rides to and from your appointment. As for a few days off from work and adjust medications prior to the procedure so you aren't taking anything that will affect the surgery and recovery.
On the morning of your appointment, take a shower and dress in loose-fitting, comfortable clothes.
Procedure
Liposuction is done on an outpatient basis and often takes between one to two hours. When you arrive, your thighs will be cleaned and marked for surgery. Tumescent fluid and anesthesia will be administered and the surgeon will begin after a few minutes.
The preferred method of liposuction will be used and your thighs will be artfully sculpted. Our surgeons have an eye for detail and will work to improve the proportions of your legs and keep them in balance with the rest of your body.
Once the ideal aesthetic has been achieved, incisions will be closed and bandaged.
Recovery
Your incisions will be tender and may itch. Be careful of your incisions and do not apply pressure, bump, or scratch them.
Pain medication can be used to control any discomfort. Taking brief walks and elevating your legs should help alleviate the swelling. A compression garment will be needed for a few weeks to control swelling and help your legs take on their new shape.
Most patients are able to return to regular activities and work within a few days. You can resume strenuous activities and rigorous workouts in a couple of weeks. Everyone will experience a different recovery timeline. It will be important to take your time and make sure to take it easy for the first few weeks after surgery.
Please reach out to our office if you have any new questions or concerns, we are here to assist you.
Results
Thinner thighs will be noticeable when the swelling subsides. These results will get better as your legs adjust to their new contours. Thigh liposuction reaps long-term results. As with all treatments, we encourage our patients to maintain a healthy lifestyle and practice good skin care. These efforts will help your outcome last years!
Complementary Procedures
Cellulite treatment is the frosting on the cake! After thigh liposuction, you can undergo cellulite treatment to maximize your results. At PSS we are pleased to offer cutting-edge treatments like Cellulaze. Cellulaze uses laser technology to restructure fibrous band under the skin that causes the dimpled skin surface. The fat in the area will be redistributed and collagen levels will be improved to help bring out long-term benefits. Cellulaze will help smooth out dimpled areas and smooth the contours to help take years off the look of your legs.
Liposuction Cost
The cost of your surgery will vary based on the type of liposuction implemented, the amount of fat being removed, and whether an additional treatments are needed.
We often combine fat transfer with liposuction so the patient can benefit from fat injections to an area of the face that could benefit because of volume loss. Our office team will help create a treatment plan that is best for you, and a cost breakdown will be reviewed in your personal consultation to ensure you know exactly what is included and what your ideal treatment will cost.
To learn more about liposuction and how it will give you the more slender thighs you've always wanted, give us a call at (415) 925-2880 to schedule your personal consultation.
FAQ
Does liposuction work on thighs?
Yes. Liposuction is a great treatment to slim down thighs and gets rid of any stubborn fat. You shouldn't feel embarrassed to wear shorts or skirts. Liposuction will gently contour your thighs and bring about your ideal results. Contact us today to learn more about liposuction!
What is the recovery time for liposuction on thighs?
The recovery time for liposuction on thighs is a few weeks for soreness and bruising to dissipate. The full results of your new shape can be seen at six months.
Keep in mind patient recovery does vary, and each person will have a unique recovery period.
It is important to take your time and not push yourself. Sleep when you need to and eat when your body is hungry. Relaxing and focusing on your comfort will help your recovery go well.
How dangerous is liposuction?
When performed by a board-certified surgeon, this is not a dangerous procedure. All of our surgeons are board-certified and have been helping patients achieve their ideal bodies with liposuction for a long time. Before your surgery, you will attend a consultation in which your health is assessed. Liposuction will not be pursued if the treatment is deemed unhealthy.
Does thigh liposuction get rid of cellulite?
No. Liposuction will get rid of targeted fat deposits but will not get rid of cellulite. We offer other services that can be performed after you have recovered from your liposuction procedure. Our selection of nonsurgical skin-tightening devices can improve the appearance of cellulite over time. It is important to know that a series of treatments is required to attain the best result. Accent Prime and Venus Legacy are energy devices that stimulate the production of collagen through heat and ultrasound waves. These treatments can complement liposuction to give you results you'll be thrilled with.