Liposuction
Conveniently located to serve the areas of Marin, San Francisco, Sonoma and Napa
What is Liposuction?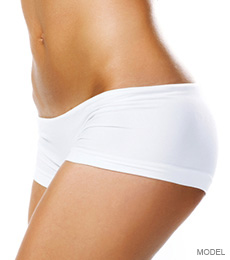 Liposuction (or Lipoplasty) is a procedure that removes fat from between the skin and the underlying muscle through a suctioning process. Ultrasonic Liposuction procedures are performed by our board-certified plastic surgeons in Marin County using our state-of-the-art surgery center for the purpose of eliminating stubborn excess fat in specific regions of the body. These can include the face (Facial Liposuction or Chin Liposuction), neck, abdomen, buttocks, hips and thighs, and other areas as well. However, Liposuction is not appropriate to address general weight problems. Liposuction procedures are best used to correct area-specific weight issues that have not responded well to diet and exercise*. It is a great way to reduce pockets of fat in specific areas*.
*Results May Vary
Over

50,000

procedures performed
Over

75

years of combined experience
Our experienced team of surgeons combine an aesthetic perspective, the ability to listen closely to your needs, and the skills to achieve those desires. This combination of talent is a hallmark of a world-class plastic surgery clinic, located in Marin County, CA.
Black Diamond
SAFELIPO
Plastic Surgery Specialists perform Power-Assisted Liposuction (PAL) performing a technique known as SAFELIPO. SAFELIPO is an acronym for:
S-Separation: The vibrating cannula dislodges fat from the surrounding tissues, making it easier to remove.
A- Aspiration: Because the fat has been loosened and emulsified, it can be suctioned out of the treatment area using a much smaller cannula.
F- Fat: The fat is carefully removed from the treatment area.
E- Equalization: The surgeon ensures that the remaining fat forms a smooth, even layer to avoid any contour irregularities.
This technique is the safest with the best outcomes.
Get a 3D preview of your possible results with VECTRA® 3D Imaging.
SmartLipo is an advanced version of traditional fat reduction methods.
Best Candidates
The best candidates for Ultrasonic Liposuction are men and women who are in good health and have reasonable expectations. Reducing one's weight as much as possible before a Liposuction procedure can be instrumental in achieving an optimal result*. People taking medications or who have medical conditions will want to go over their medical histories especially carefully with their surgeon in advance of Liposuction to make sure that they are not likely to have an increased risk of complications. Patients who would rather avoid surgery may be candidates for CoolSculpting®, a non-invasive body contouring option. Liposuction may be a stand-alone procedure or it may be used in combination with other body contouring operations such as Tummy Tuck or Body Lift. If your skin lacks sufficient elasticity, procedures to remove loose and sagging skin may be necessary in order to achieve a sculpted more refined, and smooth appearance once the excess fat has been removed*. PSS has introduced an exciting new intraoperative skin-tightening device called Renuvion. The procedure uses rapid heating of collagen fibers to improve both skin laxity and turgor. It has been shown to contract the skin and build collagen, making it an ideal treatment in conjunction with Liposuction.
*Results May Vary
The Procedure
Liposuction is usually performed with local or general anesthesia on an outpatient basis, though there may be circumstances where it is better for the patient to spend the night. Fat is removed by Liposuction surgeons from specific regions of the body through a narrow tube (called a cannula) inserted into a tiny incision only a few millimeters in length. Modern technology has provided methods for emulsifying fat before it is suctioned out. This means Ultrasonic Liposuction causes less discomfort and minimal blood loss*.
*Results May Vary
Before and After Photos
Post Lipoplasty Procedure
Depending on the amount of fat removed and its location, you will likely have some discomfort and bruising and even some pain following your Liposuction procedure*. If necessary, you may need a drainage tube to channel fluid away from the incision. Wearing a special elastic compression garment will help to minimize tenderness*. Scarring should be minimal because the incisions are so small*. Plastic Surgery Specialists will make sure that you leave with instructions that will help to ensure your comfort and also alert you to the onset of any infections or other complications. It will take one to two weeks before you can expect to see results*.
For more information on Liposuction, please visit our 3D Education Center. Visitors who searched for Liposuction may also be interested in Tummy Tuck, Body Lift, Arm Lift, or Mommy Makeover. If you are considering liposuction and live in cities such as Greenbrae, Larkspur, Corte Madera, Mill Valley, Santa Rosa, and San Rafael please schedule a consultation with Plastic Surgery Specialists today.  Contact us at (415) 925-2880.
*Results May Vary
FAQs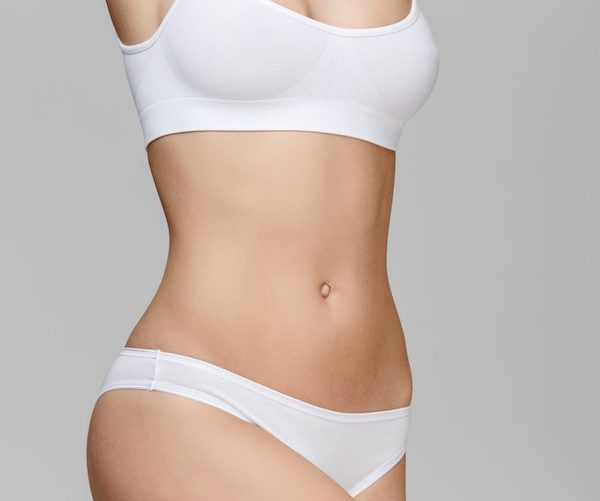 The number of liposuction techniques now available can sometimes be confusing for patients. That's why it's normal for patients to have many questions about liposuction. In Marin County, we offer ultrasound liposuction, along with traditional liposuction, to meet each patient's unique needs*.
The surgeons at Plastic Surgery Specialists have answered just about every question imaginable about liposuction. In the San Francisco Bay Area, Dr. Poulos, Dr. Douglas, and Dr. Hvistendahl are trusted authorities on this procedure, and they are happy to share their knowledge with you by providing answers to the questions they hear most frequently.
What can I expect from my liposuction results?
Our surgeons can make a reasonable determination at your examination as to what your expected results will be. Patients with good, elastic skin tone and localized fatty deposits typically get the most satisfying results*. In other words, someone who is 100 pounds overweight with fat evenly distributed throughout their body presents a very difficult, if not impossible sculpting task. Liposuction shouldn't be considered a weight-loss procedure. Localized fat deposits in the hips, tummy, or thighs are easily contoured*. The second factor influencing the result is the elasticity of the skin. Liposuction alone doesn't tighten skin; we must rely on the skin's inherent elasticity to shrink to the new contour. Liposuction also doesn't remove cellulite or skin irregularities, which is why we may combine liposuction with skin tightening treatments.
How long does the surgery take and what is the recovery period like?
Recovery time depends on the number of areas treated and the amount of fat removed. If you undergo extensive liposuction, it's important to have assistance at home for several days following the surgery. You may be asked to wear an elastic garment to help minimize swelling and enhance comfort during your recovery*. Some discomfort and heavy bruising are common, but these will resolve gradually during the first week or 2 after surgery*. Local anesthetic used during liposuction, followed up by anti-inflammatory medicine following the operation, minimizes the recovery time for most people*.
What is LipoSelection®?
LipoSelection, developed by VASER®, melts fatty deposits using ultrasound technology that doesn't damage surrounding blood vessels or nerves*. That allows our surgeons to remove fat with less discomfort and bruising than often occurs with traditional liposuction techniques*. VASER liposuction is the most common technique we use at our office.
What is the tumescent technique?
Tumescent liposuction is considered the traditional technique. Tumescent refers to the fluid, which is infused into the treatment area prior to suctioning. Tumescent fluid is a saltwater solution containing epinephrine, which makes the fat easier to extract and shrinks up the blood vessels. This minimizes the blood loss that occurs with the procedure and allows larger amounts of fat to be removed while minimizing potential complications*.
What are the main risks associated with liposuction?
Every surgery has some degree of risk, but the option of local anesthesia and techniques which minimize blood loss significantly reduce the risks associated with liposuction. When we perform liposuction, we are trying not only to remove fat but to do it with a smooth contour of the treated skin*. If the pre-existing skin elasticity is poor or liposuction is aggressively performed the resulting contours may not be even. Our doctors discuss the expected contours which could be achieved with your individual procedure.
Will the fat that is suctioned out come back?
No, the removed fat will not come back*. However, if you gain weight, the fat likely will appear in an area surrounding treated areas. Maintaining a stable weight following surgery is the key to getting the best results*.
How to Find Us
Plastic Surgery Specialists is known throughout the Bay Area for our excellence and expertise. Choose your area below to get accurate, easy-to-follow directions to our center.
Latest Liposuction Posts From Our Blog
Power-assisted liposuction, or PAL for short, is a liposuction technique that removes deep and superficial fat cells that diet and exercise alone are unable to resolve.(1) This liposuction technique utilizes a motorized cannula that gently ...

Read More

This month in our nonsurgical blog post, we discussed the fat-reducing and skin-firming impacts of the noninvasive Accent Prime procedure. Although this procedure is simple and produces results, traditional liposuction still remains the most effective ...

Read More

It's back to school time.You've probably started hearing that phrase everywhere you go – in the supermarket, in the mall, in the bookstore.It's a reminder to start thinking about: Who's carpooling with you this ...

Read More