Sculptra
Conveniently located to serve the areas of Marin, San Francisco, Sonoma and Napa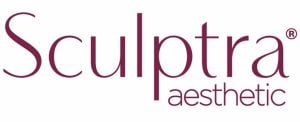 Sculptra® Aesthetic is a different kind of filler. Sculptra works subtly and gradually over time to create a more youthful-looking appearance. Unlike hyaluronic acid (HA) fillers, Sculptra helps stimulate your skin's own natural collagen production to restore its inner structure and increase facial volume that has been lost to aging. The treatment involves a series of injections spaced one month apart. Patience is required to see change, but the end results are impressive and very natural. Find out more below.
What is Sculptra?
Sculptra is an FDA approved injection that works to rebuild the collagen levels that the body loses with age. It uses poly-L-lactic acid, which is naturally absorbed into the body. By stimulating natural collagen growth, Sculptra helps correct even the deepest creases and folds and promotes rebuilding lost facial volume. The result is a younger and more radiant looking you.
How Does Sculptra Work?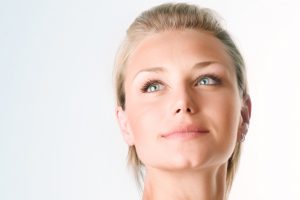 Collagen is a key structural component of smooth, healthy-looking skin. As you age, your body's collagen production decreases. In fact, you lose about 1% of collagen per year after the age of 20. This is when you may start to notice the formation of wrinkles. Luckily, Sculptra can help reverse this process, even if decades of collagen loss have already occurred.
What sets Sculptra apart is that it works to fix the source of wrinkles, not just the wrinkles themselves.
Scultra functions at the level of the dermis, the thick layer of skin beneath where wrinkles form along the epidermis, not just topically to repair the cause of aging skin. Additionally, unlike dermal fillers that only last six to nine months, Sculptra can last up to two years. The product is completely biodegradable and utilizes no human or animal DNA. The main ingredient is poly-L-lactic acid, which is very safe and has been used in absorbable sutures for more than 30 years.
Benefits of Sculptra
Sculptra is an attractive dermal filler injectable for many patients. Here are just some of the benefits of Sculptra.
Fights wrinkles at the source
Improved skin elasticity
Increased facial volume
Long-lasting, up to two years
Does not contain human, animal, or plant materials
Minimal to no risks or side effects and biocompatible
Gradual results don't make it obvious that you've "had work done"
Effective at combatting deep creases
Non-surgical
Areas That Can Be Treated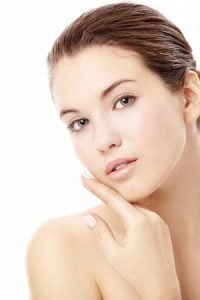 Sculptra works at the dermis level of the skin, which is why the results appear gradually. But, once collagen production is increased, you'll start seeing a noticeable difference in the appearance of:
Smile lines: Also called nasolabial folds, these are the deep creases running from the base of the nose to the outer corners of the lips.
Chin wrinkles and "jowls"
Marionette lines: These lines, sometimes called laugh lines, resemble parentheses on both side of the mouth.
Good Candidates
If you want to achieve a younger yet natural-looking aesthetic, then Sculptra may be the right treatment for you. It is particularly effective for patients who wish to minimize the appearance of wrinkles and deep creases around the mouth.
Patients should be aware that the process for Sculptra takes a little longer than other dermal fillers so the results reveal themselves more gradually (as you continue to look younger), but they last longer than hyaluronic fillers.
Sculptra is not a viable treatment option for patients who are pregnant, breastfeeding, or under the age of 18. You should not take Sculptra if you suffer from keloid formation or hypertrophic scarring. One of our expert injectors at Plastic Surgery Specialists will be happy to assess your candidacy after an initial facial examination.
Sculptra vs. Other Anti-Aging Practices
Resurfacing
Chemical peels, microdermabrasion, and laser resurfacing are all good options for keeping skin looking healthy and vibrant. These resurfacing treatments work on the skin's surface to help improve the appearance of fine wrinkles, pigmentation, and blemishes. Sculptra works beneath the surface of the skin to help eradicate wrinkles and deep creases where they start to form.
While chemical peels and microdermabrasion will offer faster results, the results of Sculptra will last over a year longer. Laser resurfacing can provide permanent skin improvement for some, but may not be suitable for people with darker skin tones because of the risk of discoloration. At Plastic Surgery Specialists, we can help you decide on the right treatment for you.
Injectables
There are many different types of injectables out there offering to takes years off your face. Botox, the most popular, freezes the communication between muscles and nerves to stop wrinkles from forming due to everyday facial movement. Hyaluronic acid fillers, such as Juvéderm or Restylane, inject a naturally occurring sugar already found in the body that helps smooth out wrinkles and creases.
Neither Sculptra or other injectables are permanent, but Sculptra offers the longest lasting treatment plan. Sculptra works gradually, offering very natural looking resultsunlike other fillers' immediate results, which can sometimes look "overfilled".
Surgery
Facelifts, fat transfers, and facial implants can all offer extremely long lasting results that help reduce signs of aging. But, surgery isn't for everyone. These invasive surgical procedures typically require sedatives that increase risks of complications. Plus, there is a more significant recovery and healing period than a non-invasive treatment like Sculptra.
Find out more about the different anti-aging procedures we offer by visiting our Education Center or make a consultation to speak with a doctor personally to see which is right for you.
Your Consultation
During your initial consultation at Plastic Surgery Specialists, you will have the opportunity to discuss your concerns with your current appearance and share your aesthetic goals. Our expert injector will conduct an examination, getting a better sense of your facial anatomy, the current condition of your skin, and overall health. Since Sculptra is made from synthetic materials, there is no need for allergy testing, but it is still a good idea to tell them about any allergies you have. Based on these findings, they will be able to determine the best treatment for your case.
If you are a good candidate for Sculptra, we will schedule your first treatment.
At this time, we will also go over all pertinent medical information about Sculptra, including how to prepare for your treatments, what to expect during the treatment, and cost. Please feel free to ask any questions. We want you to feel as comfortable as possible in regards to your procedure. Request a consultation today to get started; please mention if you are interested in possibly receiving the injections the same day.
Treatment Process
A full Sculptra procedure usually consists of three to four injections, but depends on how much collagen has been lost. These are scheduled one month apart until desired results are reached. Prior to your treatments, you should avoid alcohol and blood thinners such as aspirin or ibuprofen for three days.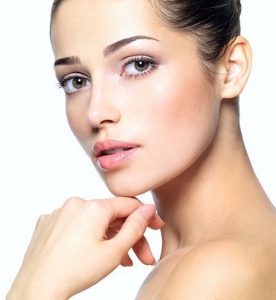 Sculptra is a quick outpatient treatment session. The specialist will mark the exact locations where the liquid is going to be injected. It will be injected in a uniform pattern, as to assure even distribution. They may apply a topical anesthetic prior to minimize discomfort throughout the process, although it is not required. Keep in mind that the injection is delivered under the skin, not into it like many other dermal injectables.
After the injections have been delivered, they will massage the face in order to assure that the product is distributed evenly. The procedure usually takes about 15 to 30 minutes and requires no downtime afterwards.
Recovery
One of the great things about Sculptra is that there is no recovery period or downtime that keeps you from your daily routine. Nonetheless, be aware that there may be some slight side effects directly after the treatment. These include swelling, sensitivity, bruising, and itching. The side effects should begin to dissipate within 24 hours and completely disappear in less than a week. To minimize these side effects, avoid taking ibuprofen, aspirin, or naproxen for the first two days after the treatment. Use a cold compress to reduce swelling as necessary.
Sculptra Results
Wouldn't it be wonderful to wake up everyday looking younger? That's how it feels with Sculptra.
The results appear gradually over the course of a few months, so the procedure won't "give you away" or make it obvious that you've "had work done."
You'll start to notice the results of Sculptra a few weeks after your first injection and the results will continue to improve with each new course of treatment. You can expect that the increase in your collagen levels will have an effect on the appearance of smile lines, marionette lines, and chin wrinkles. It may also increase the look of fullness in the cheeks that has disappeared over the years.
Cost
There are various factors that will determine the cost of your Sculptra treatment. It will vary depending on your aesthetic goals and how many visits are necessary to achieve these goals. Sculptra results are not permanent and will require maintenance about every two years if you wish to maintain the results. We will be able to give you an accurate cost estimate after your initial Marin County consultation at Plastic Surgery Specialists.