Gynecomastia for Men
Conveniently located to serve the areas of Marin and San Francisco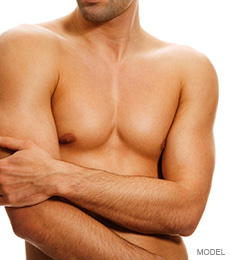 Gynecomastia is the swelling of breast tissue in boys and men. Our board-certified surgeons perform male breast reduction surgery to treat gynecomastia at Plastic Surgery Specialists in Marin County, removing excess fatty tissue and tightening the skin. Gynecomastia is an aesthetic concern that usually begins during puberty, although it sometimes occurs in adults who suffer certain medical conditions. It can be embarrassing and stressful for boys and men, who may develop low confidence in their bodies. Dr. Stanley G. Poulos and Dr. Yngvar A. Hvistendahl specialize in treating gynecomastia.
Discover why patients visit our center of excellence for male breast reduction surgery from San Francisco, Napa, Santa Rosa, and beyond. We invite you to request a consultation online, or call us at (415) 925-2880 to schedule an appointment.
Good Candidates
Potential candidates for surgery to correct gynecomastia are healthy teenage boys (once they have stopped growing) or men who feel their condition is impacting their self-esteem. Patients should be old enough to be certain that their condition is not temporary, as is often the case with younger men who still have "baby fat." Men should be at a stable weight that is within the normal range for their height and build. Having good skin elasticity is also helpful.
Before & After Photos

Before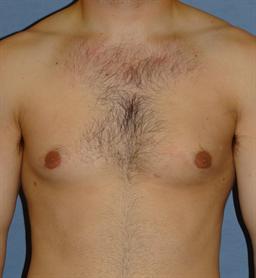 After
View More Before & After Photos
The Procedure
We perform male breast reduction surgery at our state-of-the-art surgical center. The procedure combines fat removal, tissue reduction, and muscle and skin tightening. The surgery is customized for each patient, and in some cases Dr. Poulos or Dr. Hvistendahl may use liposuction to remove excess fat from the breast area. Once the fat is removed, underlying muscle is tightened along with the breast skin to achieve a more sculptured appearance. In some cases it also may be necessary to remove excess skin to get optimal results. In other cases, the size of the areolas — the dark skin surrounding nipples — may need to be reduced, too.
Over

40,000

procedures performed
Over

40

years of combined experience
Our experienced team of surgeons combine an aesthetic perspective, the ability to listen closely to your needs, and the skills to achieve those desires. This combination of talent is a hallmark of a world-class plastic surgery clinic, located in Marin County, CA.
Black Diamond

Get a 3D preview of your possible results.
Learn More
After Your Procedure
Gynecomastia surgery requires general anesthesia and is typically completed within 2 to 5 hours. Surgical drain tubes may be needed along with dressings and an elastic bandage. Swelling gradually subsides and discomfort is managed with pain relief medications. We remove drains and bandages within 2 days after surgery and external sutures in 1 to 2 weeks. Patients should avoid vigorous exercise for a few more weeks.
FAQs
Can my excessive breast tissue be removed with liposuction alone?
In most cases, gynecomastia can be significantly improved, if not eliminated, with liposuction alone, especially with the use of ultrasonic liposuction (VASERlipo™ or LipoSelection®). The breast can be adequately contoured with this technique. It does require some skin elasticity so it can retract once the excessive tissue is removed. A small incision near the nipple may be required to remove more fibrous breast tissue. If there is significant sagging of the skin or breast size similar to a female breast, it may be necessary to reposition the nipple to achieve the best contour. This could result in additional scarring.
Will my excess breast tissue recur?
In most cases correction of this problem is permanent and natural male contours can be achieved.
How long does the surgery take and what is recovery like?
Surgery varies from 1 to 2 hours. It usually takes 3 or 4 days until normal activities can be resumed. Vigorous activities are OK within 1 to 2 weeks. Bruising in the first few days is a common side effect.
What are the possible problems associated with male breast reduction?
Slight skin irregularities can occur following liposuction or excision for gynecomastia. If there is a significant amount of fibrous breast tissue, an incision could be required in order to remove it. Temporary numbness or hypersensitivity of the breast can occur but usually resolves within weeks.
How to Find Us
Plastic Surgery Specialists is known throughout the Bay Area for our excellence and expertise. Choose your area below to get accurate, easy-to-follow directions to our center.
Latest Male Breast Reduction Posts From Our Blog
There are many misconceptions and oversimplified ideas circulating about plastic surgery. Maybe you've heard gossip from friends or read a snippet from a magazine that left you confused or unsure about various plastic surgery procedure facts. Patients ... Read More
The days when it was considered bold for an aging businessman to dye his hair to retain a youthful aura are long gone. More men trying to get ahead at the workplace are turning to ... Read More
If you go to a beach or pool and see an adolescent boy or young man wearing a T-shirt while his buddies are swimming bare-chested, chances are he may be self-conscious about the appearance of ... Read More