VShape Accent Prime
Conveniently located to serve the areas of Marin, San Francisco, Sonoma and Napa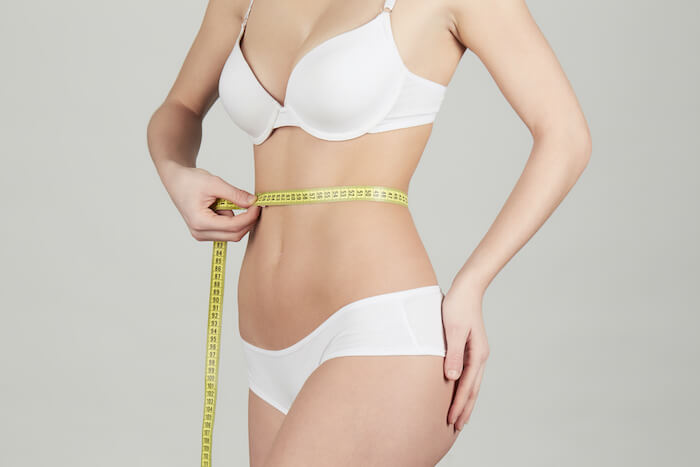 Dreaming of a tighter body or smoother skin in minutes? So are we. Accent Prime is an FDA-approved, non-invasive device that uses advanced technology to achieve both tighter skin and fat reduction simultaneously. In one device we can tighten loose skin, improving wrinkles and lax skin on the face, and smooth cellulite while eliminating fat on the body. There is no downtime, and even though best results require several sessions, improvement can be seen right away. Contact our Marin County office to learn more about Accent Prime, the next-generation anti-aging and skin rejuvenation platform.
What is Accent Prime?
Accent Prime is a complete skin renewal and body contouring system that works for all skin types and can be individualized to help with face and body contouring, fat reduction, skin tightening, cellulite reduction and skin rejuvenation. With Accent Prime, radiofrequency energies are harnessed for gradual, controlled and targeted heating deep in the dermis layer. The energy levels are customizable and focused for tailored treatments of specific issues. The second component of the system is the ultrasound technology, that penetrates deeply to disrupt and kill fat cells, thereby reducing fat deposits.
Accent Prime treats the face and body, thanks to the combination of two technologies—RF waves with the highest safe power, and ultrasonic impulses. This enables body contouring by ultrasonic fat melting and radio-frequency thermal tightening of the skin. As a result, it becomes possible to sculpt the body in areas that have previously been hard to treat—for example, around the knees, arms, bra area and abdomen. The dual technology combines the ultrasound fat melting with radio frequency skin tightening for an unbeatable combination and result, with no downtime. Maintenance is necessary once the series is completed to keep skin tightened.
Before and After Photos
Accent Prime Treatment Benefits
The Accent Prime system is a patented technology designed to provide profound skin rejuvenating results quickly, conveniently and comfortably. Accent Prime treatments offer a number of benefits such as:
Versatility: With multiple technologies packed into one system, you can achieve fat reduction, skin tightening, wrinkle reduction, and cellulite reduction. The system's hand-held treatment head offers flexibility for treating face, neck, decollete, arms, abdomen and thighs.
Convenience: A single Accent Prime session can be completed in just 20 minutes. Many patients are in and out of treatment during their lunch breaks.Non-surgical: Precision radiofrequency and ultrasound energies do all the work, affecting deep tissues and the subcutaneous fat all without damaging surrounding body structures or requiring a single incision. Receiving an Accent Prime treatment involves no side effects or downtime whatsoever.
Treatment Areas
Face and Submental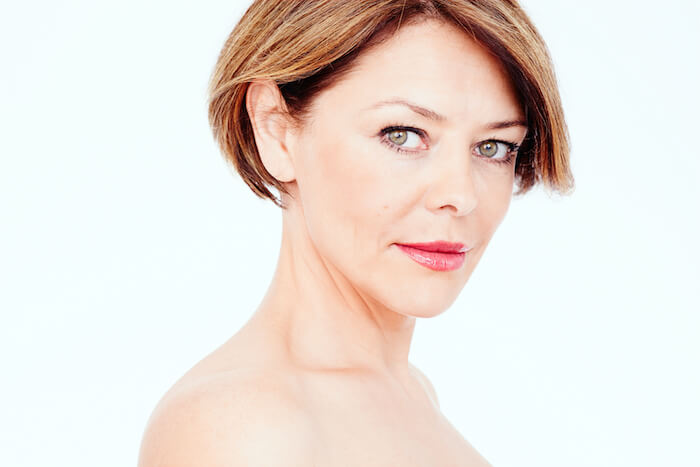 Reduce fine lines, wrinkles and lax skin for a tighter, lifted appearance. Sagging skin under the chin (submental fat) can be reduced and sculpted to treat the appearance of a false double chin or turkey neck.
The penetrating powers of Accent Prime's ultrasound heating trigger a localized restorative action in your skin. Collagen fibers, essential building blocks to youthful, taut skin, go to work rebuilding your skin for a lifting effect. Skin laxity is restored, giving your skin the ability to resist the effects of gravity and hold a smoother, contoured form.
Arms and Back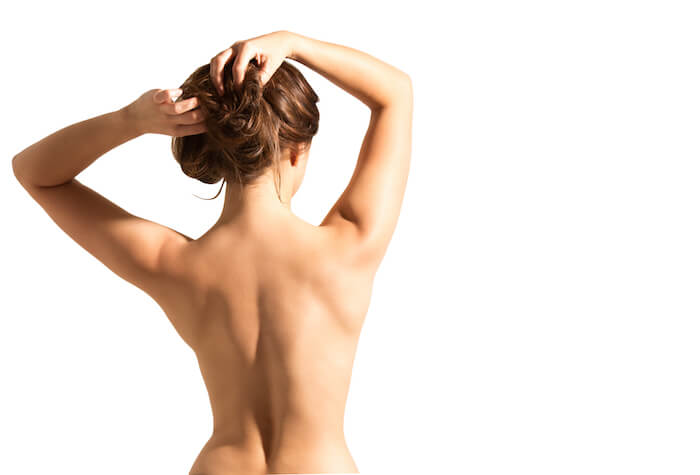 Lax skin under the arms can be significantly lifted and tightened for a slimmer, more youthful profile. The skin under the arms is notoriously difficult to maintain through healthy habits and is especially vulnerable to the effects of aging. Accent Prime's ultrasound waves tone and lift sagging skin, destroying excess fat and rebuilding skin-firming collagen fibers.
Stomach – Abdominal Area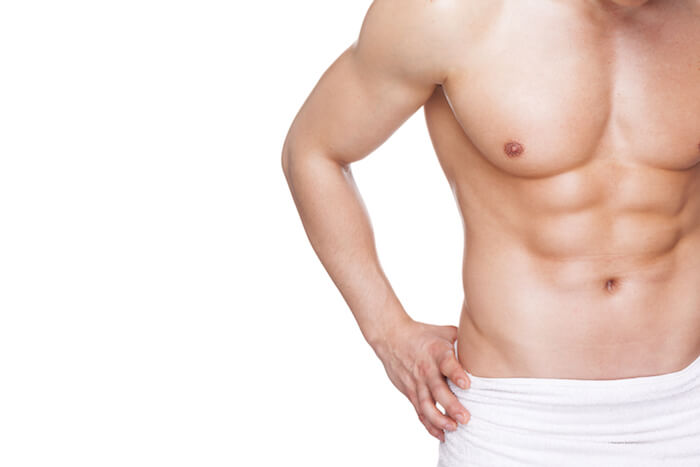 The stomach and abdominal area, for many of us, is especially problematic because fatty deposits can collect, creating a pooch or flabby belly. Even with regular exercise and a healthy diet, excess fat can remain. Accent Prime achieves significant circumferential, body contouring, skin tightening, and stretch mark reduction. You can reduce your belly fat with a series of 20-minute treatments. Typically collagen-building requires a series of treatments, because the collagen reacts to repeated thermal stimulation and gradually rebuilds the skin's scaffolding, which in turn smoothes out dimples and improves skin texture.
Legs, Thighs, Buttocks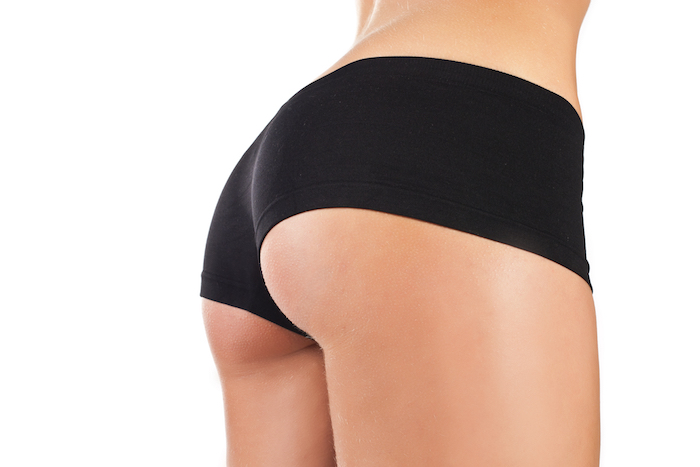 Cellulite and the bumpy, wavy appearance of skin around the thighs and buttocks can be frustrating, especially when the cottage-cheese look remains even with regular exercise and a healthy weight. Accent Prime's ultrasound energies work under the skin to stimulate collagen fibers, thereby restoring a smooth, taut appearance of the thighs and buttocks.
Best Candidates for Accent Prime
The Accent Prime treatment is a great option for adults who are in good health and wish to lift, tighten and firm specific areas of the body, and reduce wrinkles in the face and neck. Whether the sagging is due to aging or excess fatty deposits, Accent Prime can achieve results without requiring surgery or downtime. The system's multiple non-invasive modalities are effective for treating all skin types and are gentle enough for sensitive areas such as the face and neck.
You may be an ideal candidate for treatment if:
You are experiencing sagging skin around the neck and under the chin.
You are struggling to reduce flab and sagging in the abdominal area and flanks.
You have cellulite around the thighs and buttocks.
You have sagging skin under the arms.
How Does Accent Prime Work?
Accent Prime is the most advanced skin tightening and body contouring platform in the world. The dual capabilities of ultrasound heating and radiofrequency set the Accent Prime system apart from similar treatments. The system features Alma's patented unipolar technology, which offers three levels (epidermis, dermis, and hypodermis) of penetrating depth. Unipolar technology allows for customized treatment courses that may be tailored according to specific skin concerns and goals.
Cold Mode:
When set to cold mode, Accent Prime's ultrasound waves achieve selective lipolysis. Selective lipolysis is simply the term for the targeted fat breakdown. The ultrasound waves emitted by the treatment head result in acoustic pressure that breaks down membranes of fat cells. Broken fat cells are then metabolized by the body and removed naturally in the weeks after treatment.
Hot Mode:
Accent Primes's hot mode achieves improved lymphatic drainage and sends your metabolic processes into high gear. Radiofrequency energies stimulate localized collagen production, which is essential to rebuilding skin firmness and reducing laxity. Radiofrequency heating modes are ideal for treating sagging around the face, neck, decollete, arms, and thighs.
The Treatment
For the body, the Accent Prime treatment starts with deep heating of the area with radio frequency to facilitate the tissue contraction and effect of the ultrasound waves targeting subcutaneous fat. In three to four minutes the area is heated to the proper temperature and your aesthetician will switch to the ultrasound mode. Ultrasound will be used to treat the area for the duration of the treatment, targeting fat and stimulating all-important collagen production.
For the face, your aesthetician will discuss your concerns and goals to tailor the treatment. For skin tightening, radio frequency can be used exclusively, or combined with ultrasound. The face typically has less fat and more wrinkles to target, so the different energy sources will be used to address your problematic areas, whether that is lax skin, wrinkles, a double chin or other issues.
Your Accent Prime treatment is performed in our state-of-the-art office while you are awake and resting comfortably. The hand-held treatment head is passed over the treatment area in a gentle, massage-like fashion. There is no pain or discomfort and you can return to your normal, daily activities as soon as the session is complete.
Results
We recommend a treatment course of a minimum of five sessions for ideal results. However, many patients can achieve a good initial result within a single session. Many patients experience instantaneous improvements, with a noticeable circumferential reduction after their session. Within three to five weeks of treatment, patients will continue to see a significant circumferential reduction and body contouring of the treatment area.
The Accent Prime consistently delivers satisfying results to all our patients.
Consultation
During your consultation, the appropriate treatment is recommended to you based on the specifics of your body and goals. Your consultation will be a personalized meeting where you will be able to point out the areas of your body that concern you the most. Together, we will discuss your health background and health-habits before we determine the best course of action. At the end of your consultation, you will come away with a completely customized treatment plan and cost break down tailored to you.
At Plastic Surgery Specialists of Marin County, we offer a number of non-invasive, energy-based anti-aging, rejuvenation, and body sculpting treatments. Helping you meet your aesthetic goals is our priority, so we always match the most appropriate treatment that will achieve the best results for your body. There are no one-size-fits-all treatments.
Over

50,000

procedures performed
Over

75

years of combined experience
Our experienced team of board-certified plastic surgeons combines a unique aesthetic perspective, the ability to listen closely to your needs, and the skills to achieve those desires. This combination sets PSS apart as a world-class plastic surgery clinic, located in Marin County, CA.
Meet Dr. HvistendahlMeet Dr. DouglasMeet Dr. Poulos
Black Diamond
Complementary Treatments and Alternatives
CoolSculpting
CoolSculpting is one of the most advanced body shaping treatments in the world, capable of targeting stubborn deposits of fat on many areas of the body and achieving impressive results by freezing fat cells. The treatment can take as little as an hour and is performed in-office, non-surgically and requires no downtime. CoolSculpting is ideal for focused fat reduction and is versatile enough to address many areas of the body such as the stomach, buttocks, and thighs.
Platelet Rich Plasma Vampire Facial
For comprehensive facial rejuvenation, skin tightening, and skin blemish treatment, the Platelet Rich Plasma "Vampire Facial" is an excellent combination treatment. The Vampire Facial achieves great results for anti-aging, anti-wrinkle, and skin brightening. Combining the revitalizing powers of Platelet Rich Plasma serums derived from your own blood sample and the deep-penetrating abilities of microchanneling, the vampire facial infuses your skin with essential nutrients and Platelet Rich Plasma that only your own body can provide. This treatment harnesses your body's own natural fountain of youth to address skin laxity, fine lines, wrinkles, and dullness.