Venus Viva
Conveniently located to serve the areas of Marin, San Francisco, Sonoma and Napa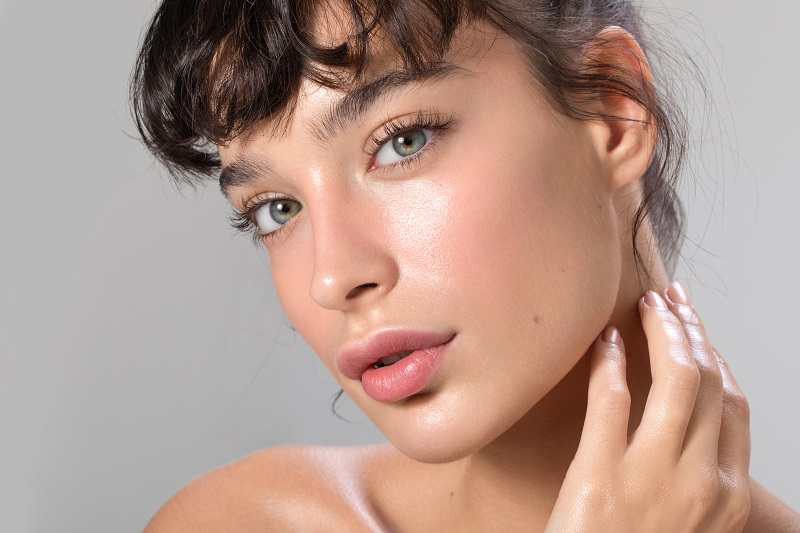 Is it possible to repair your skin by damaging it? Strangely, the answer is – yes, if you create the proper kind of damage. Venus Viva technology has introduced a better version of microchanneling (one of the most popular nonsurgical treatments in the world).
What is Venus Viva?
Venus Viva™ skin resurfacing treatments work with tiny needles that safely deliver heat (via NanoFractional Radio Frequency) through the skin's surface. Creating tiny micro-dermal wounds, the body sends nutrients and other healing elements to repair the area. This process boosts skin renewal and helps repair signs of skin damage. The wounds are tiny, and the depth is customized to each patient's needs. Treatment is typically much more comfortable than traditional resurfacing lasers, yielding phenomenal results with little downtime.
Your treatment provider may also enhance your treatment plan with the DiamondPolar™ applicator, which works to further diminish lines and wrinkles. The DiamondPolar™ applicator uses Multi-Polar Radio Frequency and Pulsed Electro Magnetic Fields to produce uniform heat under the skin's surface. This process helps to naturally increase collagen and elastin fibers, resulting in smoother, firmer skin that looks noticeably more youthful.
Patients from San Rafael, Novato, and Mill Valley travel to our Greenbrae office for advanced non-surgical aesthetic treatments. Request a consultation to learn more about your skin rejuvenation options or call our office at (415) 886-0777 to schedule an appointment.
Before and After Photos
Best Candidates
Venus Viva is a versatile treatment that is ideal for men and women of all skin types with specific aesthetic concerns, but who aren't ready for more invasive procedures. The use of advanced radiofrequency technology guided by SmartScan™ precision targeting makes Venus Viva the perfect solution for:
Acne scarring
Uneven skin texture
Skin laxity
Deep wrinkles and fine lines
For busy professionals and on-the-go parents, Venus Viva requires minimal downtime, and most patients experience little discomfort.
The Procedure
Non-surgical skin tightening procedures such as Venus Viva are increasingly sophisticated, offering reliable results after a series of treatments. During the Venus Viva procedure, you relax in one of our comfortable treatment rooms while a technician uses the handheld device to methodically administer the treatment. The radiofrequency energy penetrates through the skin's outer layers to the dermis, generating heat that triggers the body's natural healing response. That spurs the growth of new collagen and stimulates fibroblasts, the main connective tissue cells. The result is tighter, smoother skin that appears more youthful and fresh.
Most treatments take only about 30 minutes. Some patients see immediate results, but we recommend a series of three to four treatments over about two months. Although most patients feel little discomfort during the procedure, we offer a topical anesthetic for any patient who desires it.
Over

50,000

procedures performed
Over

75

years of combined experience
Our experienced team of board-certified plastic surgeons combines a unique aesthetic perspective, the ability to listen closely to your needs, and the skills to achieve those desires. This combination sets PSS apart as a world-class plastic surgery clinic, located in Marin County, CA.
Meet Dr. HvistendahlMeet Dr. DouglasMeet Dr. Poulos
Black Diamond
FAQ
Is there downtime?
The non-invasive nature of Venus Viva means there is minimal recovery required. You may have some redness and the sensation of a mild sunburn following the treatment. You have the option of returning to work or your daily activities, or spending a day or two at home.
Are the treatments safe?
Yes. Radiofrequency energy is commonly used in medical procedures and has been thoroughly evaluated in clinical studies. As with any cosmetic treatment at our practice, your medical history is reviewed beforehand, and it's important to be in good general health prior to the procedure.
How long do the results last?
You'll notice improved results as your body produces new collagen in response to the treatments. Those results are long-lasting. Although Venus Viva treatments can turn back the clock, the natural aging process continues. Periodic maintenance treatments, ideally four times a year, will help keep your skin looking renewed.
Is Venus Viva an alternative to a facelift?
Patients who want to look their best have different needs at different times of their lives. Although Venus Viva is an extremely effective skin tightening and anti-aging treatment, men and women with advanced signs of aging may require a more invasive procedure to get the appearance they desire. Dr. Poulus, Dr. Douglas, and Dr. Hvistendahl are experienced board-certified plastic surgeons who can recommend the best treatments to meet your aesthetic goals.
How to Find Us
Plastic Surgery Specialists is known throughout the Bay Area for our excellence and expertise. Choose your area below to get accurate, easy-to-follow directions to our center.