Facial aging is inevitable and there are many factors that contribute to how our skin changes with time.  Some changes are gradual while others seem to appear overnight. 
In today's world of aesthetic medicine, there are a number of anti-aging strategies that involve skincare, injectables, laser devices, and surgery.  With all of the choices available, how do you know what you need?  In this blog, we will look at the progression of facial aging and what procedures may work best for you at certain age milestones.
About
Before we dive-in to the treatments, it is worthwhile to examine some of the factors that contribute to facial aging.  The top two, by far, are genetics and sun exposure.  You inherit fundamental skin qualities from your parents that determine the texture, consistency, elasticity, and color of your skin.  Genetics are fairly consistent, and the foundation of your skin quality lies in your ancestry. 
Sun exposure is overwhelmingly the biggest variable in skin aging. 
Solar damage causes the skin to lose elasticity over time and thus unveil the early signs of aging – fine lines and wrinkles.  Our body does need some sun to help produce Vitamin D, but for the most part, protective clothing, hats, and sunscreen go a long way to keeping acquired sun damage at a minimum.  If you are of the generation that used to put oil on your skin and spent hours baking in the sun, chances are you are experiencing some loss of skin elasticity and signs of aging in your 50's and 60's.  Other causes of facial aging can include environmental exposure to toxins and chemicals, poor air quality, being exposed to extreme hot or cold over prolonged periods, and the natural aging process.
Treatment
For most people, childhood, the teens, and early twenties are carefree times where everyone else seems to look old. By the time your late twenties roll around, some people are starting to see some fine lines and wrinkles on the forehead, crow's feet, and area between the eyebrows known as the glabella. The best treatments during this age focus on prevention of aging and have come to be known as "pre-juvenation". Preventive strategies involve using sunscreen, medical grade skin care products, medical grade facials, laser resurfacing, and Botox. At PSS, we offer the SkinMedica, Obagi Medical, and Alastin skin care lines. Each of these product lines was carefully chosen based on a history of proven results, sound science, and ease of use. Hydrafacial is one of our most popular treatments and is the #1 rated medical grade facial. This treatment exfoliates dead skin cells, extracts debris from clogged pores, and provides gentle skin resurfacing with microdermabrasion. Laser skin treatments are incredibly effective in treating the early signs of facial aging. Using broadband light (BBL) and fractionated Erbium, our talented aesthetic nurses can lift red and brown pigments from the skin as well as stimulate new collagen formation to keep your skin tight and youthful appearing. Many of our patients are choosing to start Botox in their late twenties to keep fine lines and wrinkles away. Wrinkles form perpendicular to the lines of expression in our facial muscles so weakening the muscles with Botox softens facial features and helps keep the signs of aging away.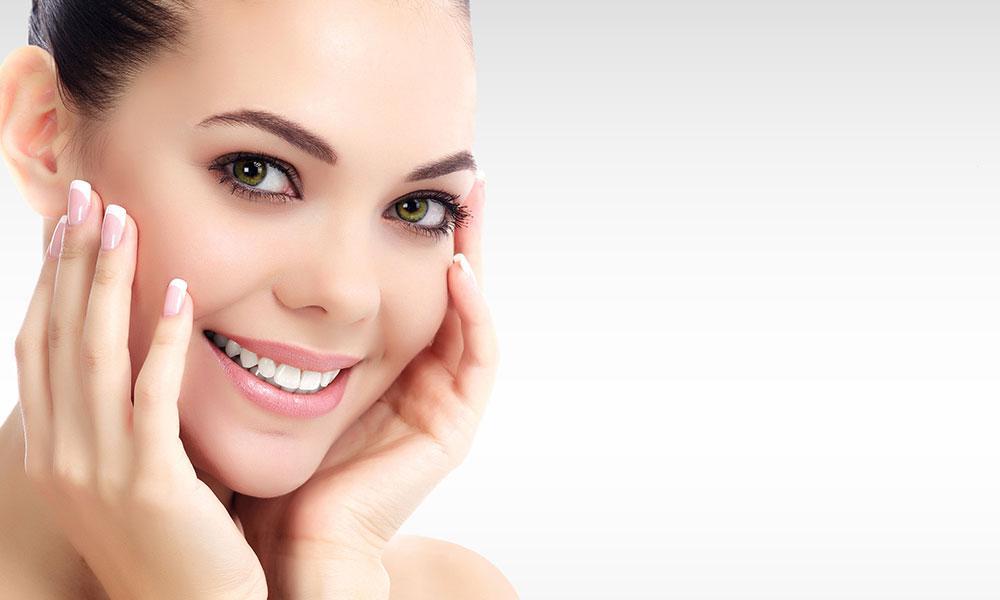 Moving into the 30's and early 40's, wearing sunscreen, using medical grade skin care products and getting regular laser treatments and Botox is the mainstay of reducing signs of facial aging. Depending on genetics, some people start to notice excess upper eyelid skin during this stage of life that can contribute to a tired, sad, or angry appearance. Considering an upper eyelid lift during this time is one of the best bangs-for-the-buck in plastic surgery. Maintaining a well-rested and refreshed look around the eyes is essential to looking young and vibrant. When the Botox doesn't seem to give you that same bright and shiny look any more, it might be time to talk about an eyelid lift. This straightforward procedure removes the excess upper eyelid skin and hides the small scar in the natural upper eyelid crease so that it is imperceptible. We also start to lose volume in our cheeks and temples during this time, so strategic placement of injectable fillers is also part of the anti-aging process. Voluma is a long-acting filler that is specifically designed for use in the cheeks and can last up to 12 months. Sculptra and Radiesse are also long acting fillers that are perfect for filling the temples, strengthening the appearance of the jawline, and maintaining volume in the hands. Lip fillers are popular with all age groups, but it first becomes a maintenance concern form most women by the late 30's.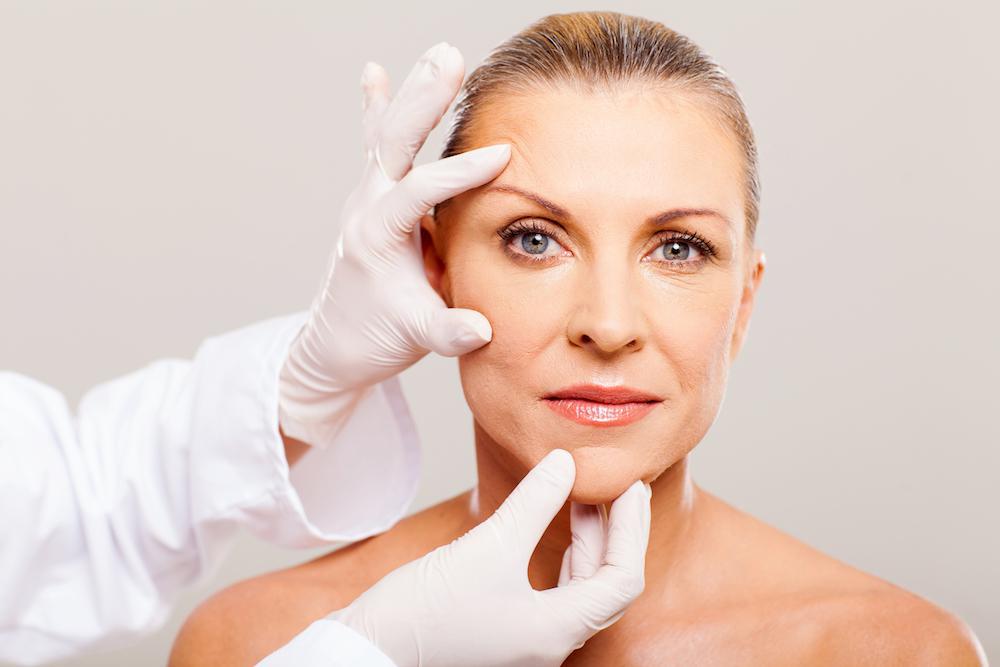 The mid-40's through the early 60's are the ages where most of our patients become truly interested in facial rejuvenation procedures. At PSS, our three board-certified plastic surgeons have over 75 years of combined experience and will work with you to develop a treatment plan that is customized to your individual features, cosmetic goals, budget, and lifestyle. It is important to realize that the face is a dynamic and inter-connected structure and facial rejuvenation must be considered as a whole.
When you come to PSS, we will provide you with a thorough facial rejuvenation assessment that includes evaluation of your hairline, brow position, upper and lower eyelid assessment as well as looking at the face and neck.
Our NeoGraft hair restoration system is a great way to address areas of hair loss or thinning hair for both men and women and having a youthful hairline is just one part of comprehensive facial rejuvenation.  Over time, your brows can droop and contribute to a tired or angry appearance.  Brow lift can be done in several ways and can improve your overall forehead and eye appearance.  The upper and lower eyelids can both show significant signs of aging over time.  Removing the excess skin and smoothing undereye bags or bulging fat goes a long way to turning back the clock.  Because a facelift affects the appearance of the eyes, facelift and eyelid surgery are frequently combined as part of a "facelift".  Lastly, the neck is intimately connected to the lower facial structures and is part of almost all facial rejuvenation procedures.  Getting rid of that "turkey neck" or double chin you inherited from your grandmother is all part of the process.  Our signature "Quicklift" addresses lower facial aging and the neck with a minimally invasive procedure that is designed to have less downtime and get you back to your life as soon as possible.
Prior to a traditional facelift/necklift or our Quicklift procedure, it is critical to prepare your skin for the procedure and optimize healing. 
One of our skincare experts will meet with you well ahead of your planned surgical date and customize a medical grade skincare solution to your individual needs.  The "getting skin ready" aspect of facial rejuvenation plays a big part in making your results sustainable and allow you to enjoy your younger appearance for many years to come.
As much as we want to wave a magic wand and make everything perfect, there are a few areas that a facelift just can't change much. The vertical lines and wrinkles around the mouth and volume loss in the cheeks are two prime examples. We often recommend an Erbium resurfacing laser 4-6 months after your facelift to address the lines around the mouth and all of our facelift and Quicklift procedures include fat transfer with PRP to help restore facial volume that has been lost over the years as part of the normal aging process.
So, what is the best age to have a facelift? There is no set answer to this question, and it involves the many factors of skin aging that we talked about at the beginning of this article. For some, the right time may be in the mid-to-late 40's while for others the best time might be in the 60's. The sweet spot seems to lie in the mid-to-late 50's. In the 50's the signs of aging are generally present but have not progressed so far that impressive results cannot be achieved. Many people also want to look great for as long as possible. The lifespan of a well-done facelift is generally 12-15 years so a facelift in the 50's will usually carry you well into your 60's. A secondary facelift is common down the road and uses the same incisions and scars that were used before. A second facelift most commonly does not involve as much nipping and tucking as the first time and recovery is typically quick and easy.
Contact Us Today
When you are ready for your facial rejuvenation assessment, come see the experts at PSS.  We proudly serve all of Marin County as well as the greater San Francisco Bay Area and have years of experiencing in delivering exceptional results.  Our practice offers virtual consultations to make connecting with us and starting the facial rejuvenation process easier than ever.